This is an excerpt from Incoming, BuzzFeed News' morning newsletter dedicated to making sense of this chaotic world we live in. Join the club.
These people lost their hearing after COVID months ago. They still haven't fully recovered.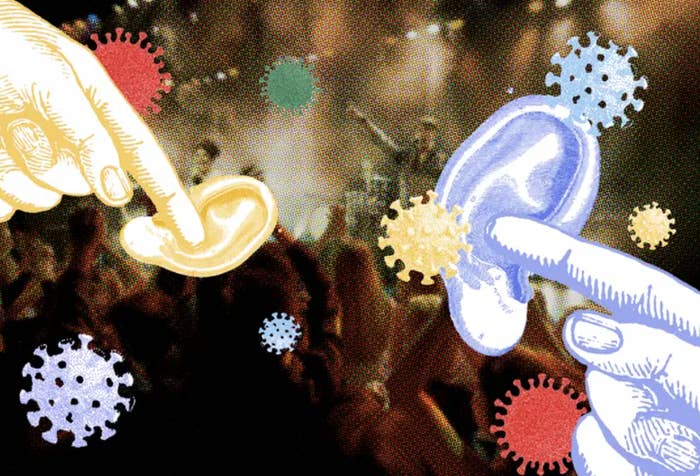 Since the pandemic began, several studies have found a connection between coronavirus infection and sudden sensorineural hearing loss, or SSHL: the rapid and often unexplained loss of hearing in one or both ears. It can happen all at once or over a few days, and it's usually accompanied by other symptoms like dizziness and tinnitus. Studies show that the majority of people who have hearing loss after COVID only recover partially, and many don't experience any improvement.
There's no definitive proof that COVID is robbing people of their hearing, but based on what researchers know about other viruses' effects on the auditory system it's not an unreasonable connection to make, according to Dr. Courtney Voelker, a head and neck surgeon at Pacific Neuroscience Institute in California. The most plausible, albeit unconfirmed, theory to explain COVID-related hearing loss is that the coronavirus directly infects the inner ear, which is critical for hearing and balance.
Yet, three years after the pandemic begun, people grappling with hearing loss post-COVID still don't have clear answers or treatment options and continue to face doctors who dismiss their concerns. Lisa Mecham, 51, told BuzzFeed News that her first doctor blamed her hearing loss on congestion and said "it will go away with time."
"The things you hear about people who have hearing loss all of a sudden, I was like, Wow, this is happening to me," Mecham, a writer in California, said. "You do feel like you're gaslighting yourself. Like is this really what I think it is or is it just congestion?"
Trudeau announces investigation into claims that China interfered with Canada's election
Canada will investigate unnamed intelligence claims that China interfered in its 2021 election, AP reports. Prime Minister Justin Trudeau said that "all political leaders agree that the election outcomes in 2019, and in 2021, were not impacted by foreign interference. But even if it didn't change the results of our elections, any interference attempt, by any foreign actor, is troubling and serious."
SNAPSHOTS
An Illinois man received a prison sentence for giving his son a gun that was used in the deadly mass shooting at a Waffle House in Tennessee in 2018. Jeffrey Reinking was found guilty last year of illegal delivery of a firearm to a person who had been treated for mental illness within the past five years, according to WKRN.
People told us the worst things a therapist ever did and how it changed the way they felt about therapy. Don't get us wrong, we love therapy — and therapists! They truly can be lifesavers. But therapists are people too, meaning that they can make mistakes.
Vanderpump Rules stars Tom Sandoval and Raquel Leviss are giving us the alleged cheating scandal we needed. Every few minutes, I read another tweet saying this season's reunion will be filmed in two weeks, Scaachi Koul writes, and I roll around on the floor of my apartment, phone in hand, purring, rubbing my face against the base of my precious, precious television. This is my Christmas.
How Karol G made global pop music history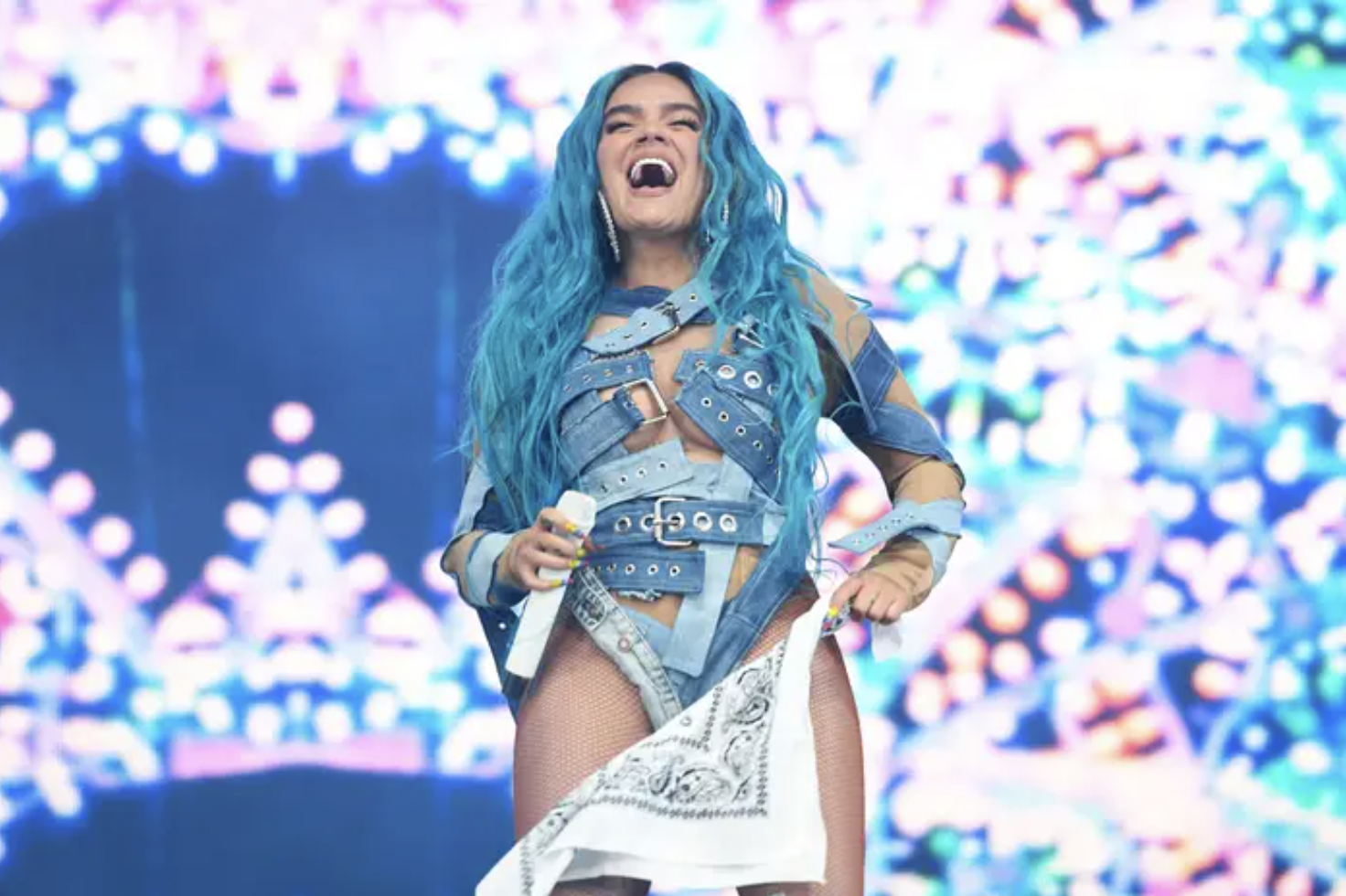 Last year Bad Bunny broke records by topping Billboard's mainstream pop album chart twice with Spanish-language albums. And now Karol G's latest album, Mañana Será Bonito, has become the first ever by a woman to do the same, an event in a genre where women's albums (as opposed to singles) have struggled to break through, a testament to timing and her commitment to her vision.
Like most of the other women breaking out in reggaeton and Latin trap, at the start of Karol G's career she collaborated with the biggest men in the genre to get a global following, including Ozuna, Maluma, and Bad Bunny. Later, she popped up in the 2010s as something of a cool-girl sidekick to male stars, but quickly added her own spin with songs about heartbreak, sexual agency in cheeky vernacular, and kiss-off lyrics.
Now in the latter part of her career, Karol G has worked with women more than ever, most notably Shakira with the duet "Te Quede Grande": "I got too big for you." (Shakira has only ever recorded songs with two women — Rihanna and Beyoncé — so this collaboration felt like an anointment.)
Karol G might not have started off as a rule-breaker, but as she becomes even more popular, her songwriting seems to capture an increasingly vibrant and complex persona, Alessa Dominguez writes. Today, she's basking in the hard-won spotlight — and ushering in a new era for Latina pop artists.
IMAGE OF THE DAY
Is this the end of Hailey Bieber's icon era?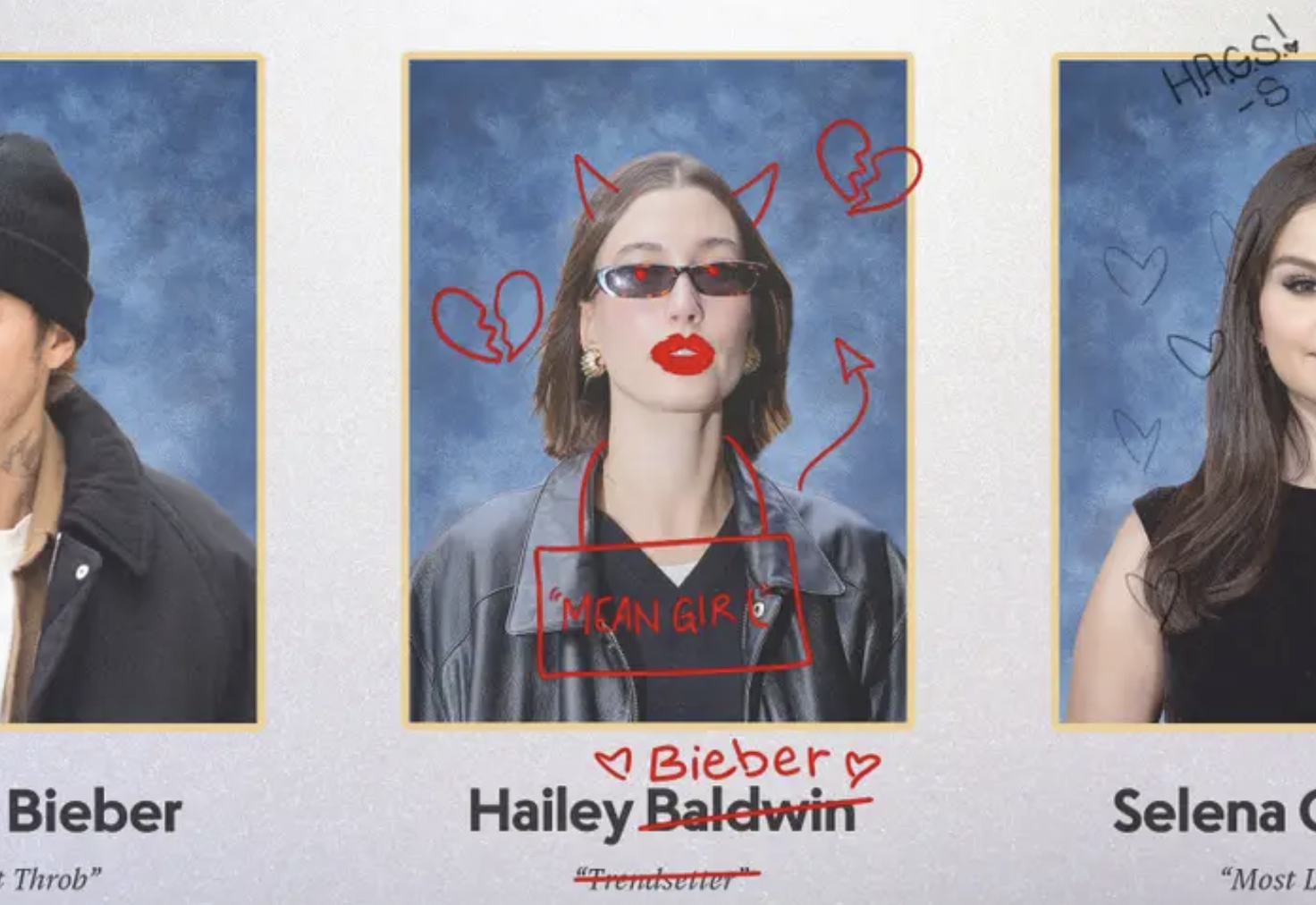 From being the daughter of Stephen Baldwin and niece of Alec to becoming the wife of Justin Bieber, Hailey Bieber entered the public eye trading one big name for another, Ade Onibada writes. Not long ago, it felt like her influence couldn't be escaped as trend-watchers declared Hailey as a style icon and innovator of the Korean glazed beauty trend. There was also a concerted effort from pushy publicists to position her as the "girl next door" (if you happen to live in a multimillion-dollar mansion in Beverly Hills, then fair).
But Hailey's reign is in jeopardy following the latest chapter of the yearslong rumored feud between her and Selena Gomez. On Instagram alone, the 26-year-old has lost nearly a million followers, according to Social Blade, ever since the drama started on Feb. 23; on TikTok, she's lost another 200,000.
As Hailey and Selena shadowbox, never truly committing to taking direct shots at the other, fans online have opted to land straight punches of their own. They've been pulling up old tweets, viral clips, and commentary that have pushed the narrative that Hailey is seemingly obsessed with her husband's ex and is copying her every move. In the online world where potent narratives around heroes and villains are constantly being constructed, Hailey is losing the ongoing perceived feud.
Still reading, eh? Seems like you might want to get this in your inbox. No pressure though. Just some food for thought.