This is an excerpt from Incoming, BuzzFeed News' morning newsletter dedicated to making sense of this chaotic world we live in. Join the club here.
Puerto Ricans are still struggling after Hurricane Fiona and fear they'll once again be treated like second-class citizens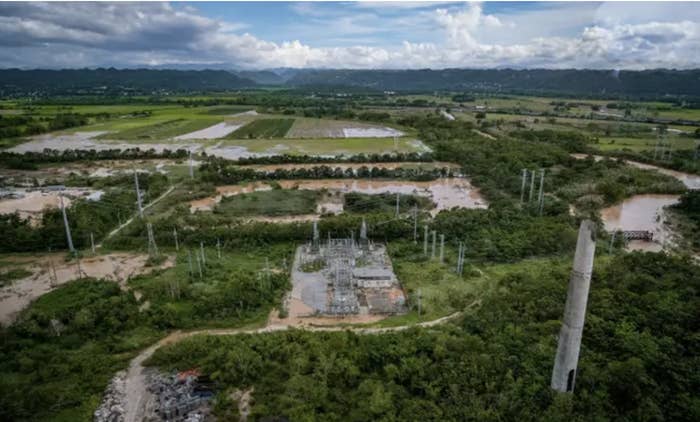 On Sept. 18, Hurricane Fiona tore through Puerto Rico, knocking out the electrical system and causing millions of people to lose power and cell service. At least 16 people in the US territory have died as a result of the hurricane, officials have said.
As of Tuesday, nearly 500,000 households in Puerto Rico are still without electricity, according to the outage data tracking site PowerOutage.us. The hardship is frustratingly familiar; after Hurricane Maria hit in 2017, it took 11 months for power to be fully restored. About 3,000 people died as a result of Hurricane Maria, but then-president Donald Trump downplayed the devastation and fought back against providing federal aid.
Many Puerto Ricans fear they'll once again be treated as an afterthought during this major crisis.
"The next day [after the hurricane], when I saw that US media had mostly focused on the Queen's funeral, 24/7, and barely any coverage of what was going on on the island, I was fuming," Keyla, who asked to only be identified by her first name, said. Keyla moved to San Francisco last year, and her entire family is still on the island. "Less media and less coverage means less help."
"It's just disheartening to see vulnerable people become more vulnerable," said Priscila Roman-Ortiz, a San Juan resident who's been caring for her 91-year-old grandfather in the hurricane aftermath. "So many humble people that work paycheck to paycheck are getting affected now because they can't work."
Russians leave the country in droves after Putin's partial military mobilization announcement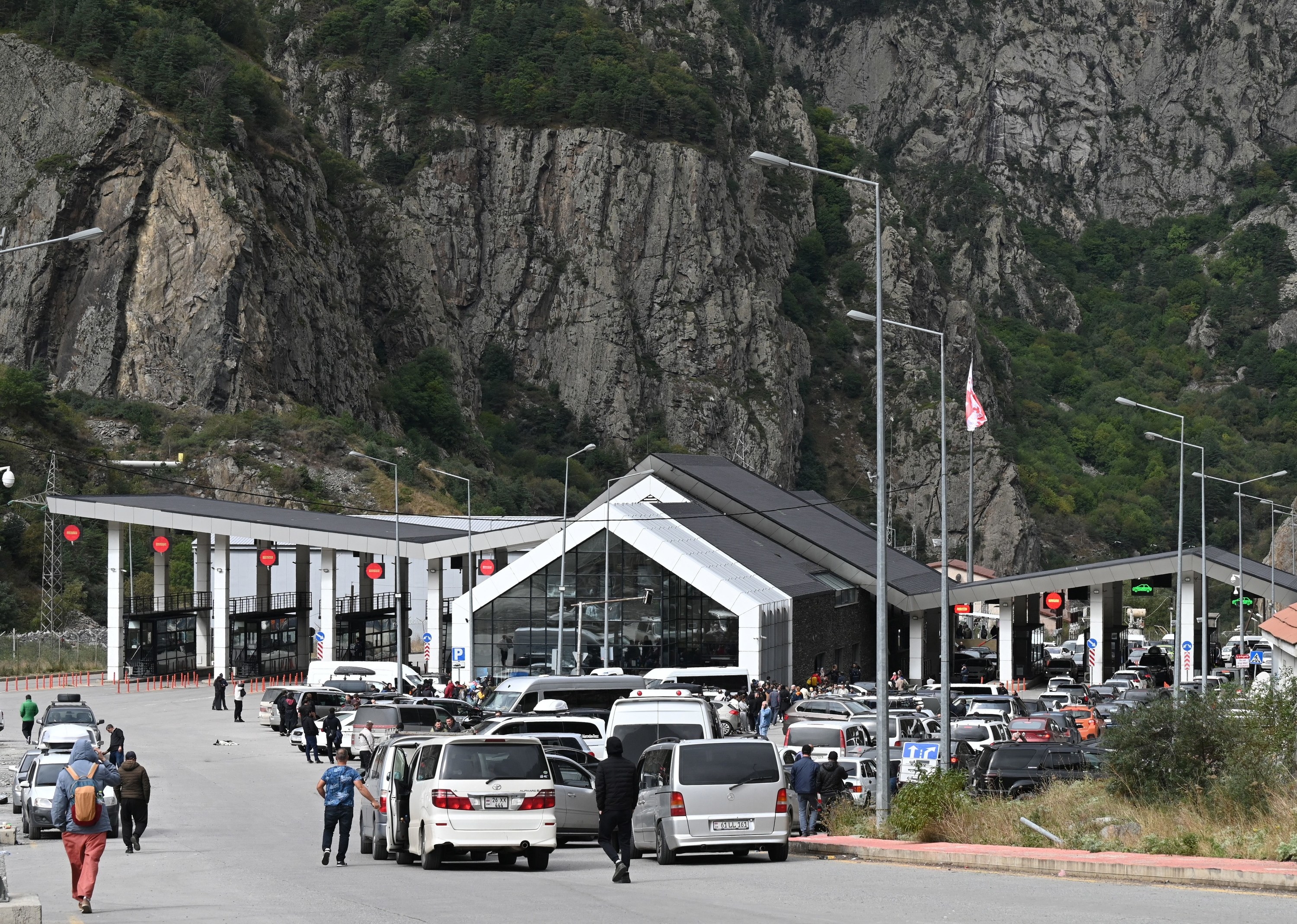 Long lines of cars are piling up at checkpoints bordering Georgia, Mongolia, Finland, and Kazakhstan. Also, direct flights from Russia sold out and Google searches such as "how to leave Russia" rose after Putin's announcement last week, the Washington Post reported.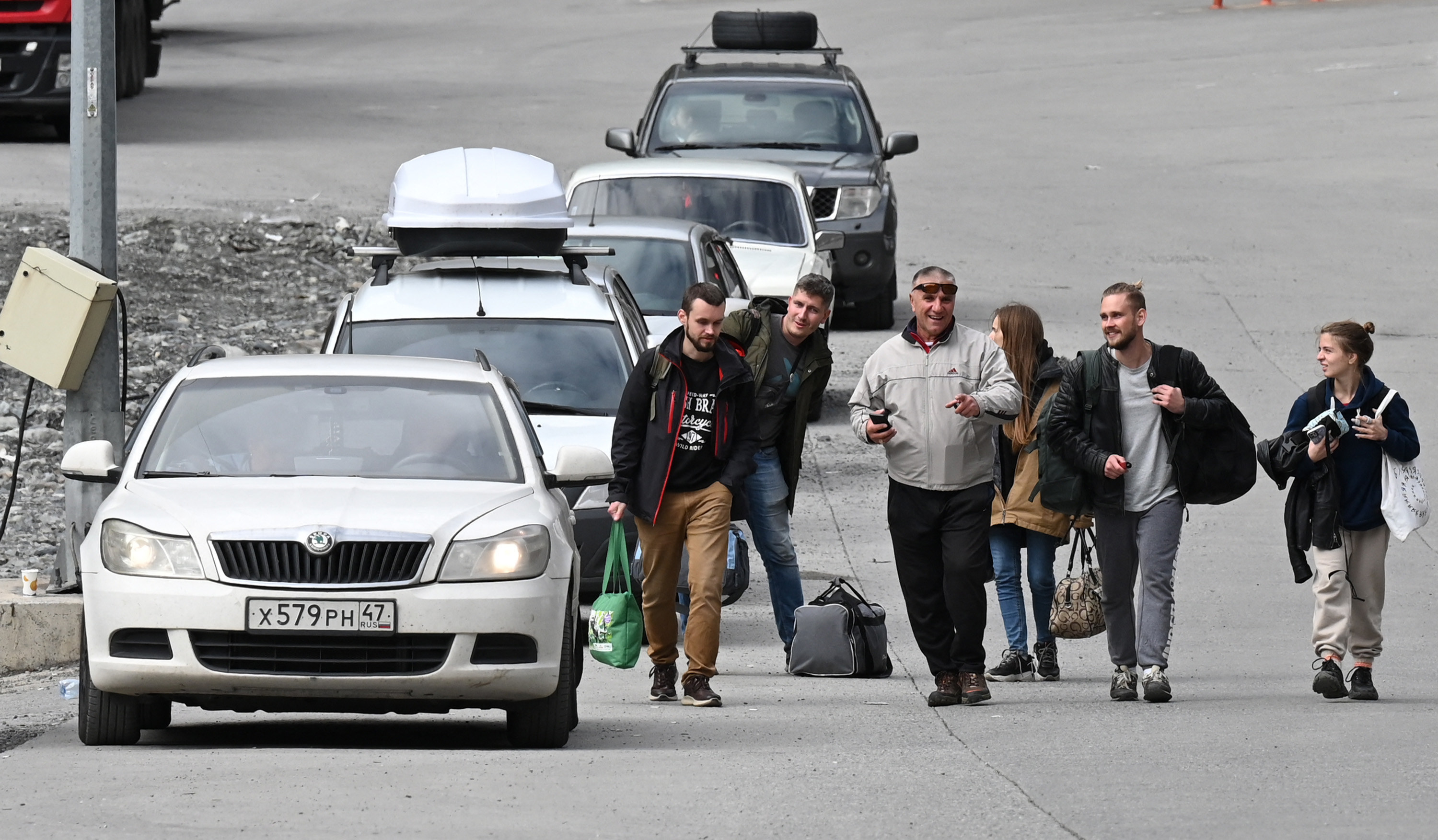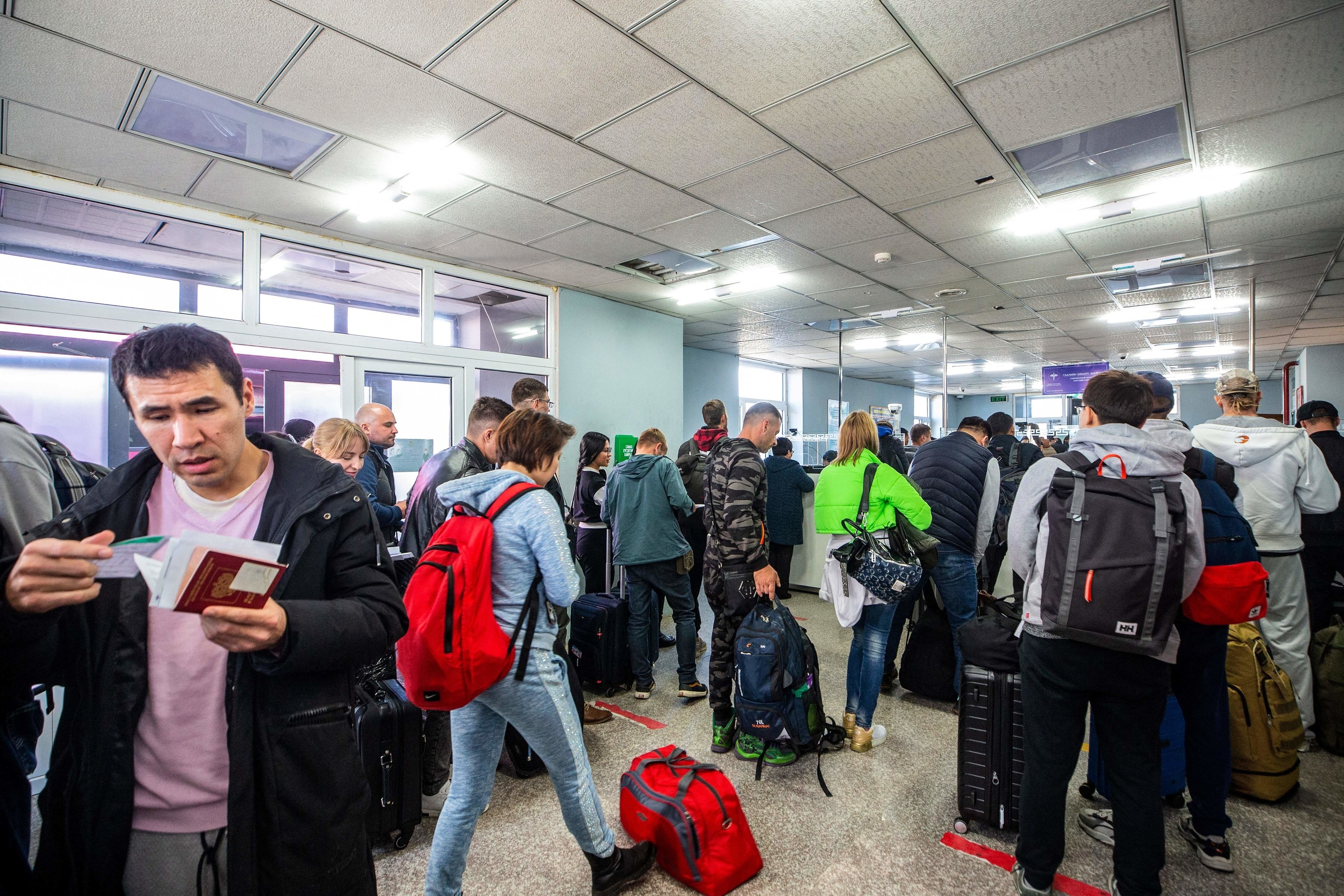 The 2022 US midterm elections are Nov. 8, and there's a lot at stake. Every seat in the House of Representatives is available, as well as 35 Senate seats and 36 governorships. Here's a state-by-state guide on voter registration deadlines.
Students at almost 100 schools in Virginia hosted a walkout over new anti-trans school policies. The proposed policy put forward by Republican Gov. Glenn Youngkin would heavily restrict the rights of transgender students in public schools. "This is a step away from the right direction," one high schooler told BuzzFeed News.
YouTubers the Try Guys announced Ned Fulmer is no longer part of the group after leaked photos showed him cheating on his wife with a colleague. In a statement, the Try Guys said, "As a result of a thorough internal review, we do not see a path forward together."
Shakira will have to stand trial in Spain on tax fraud charges. Prosecutors accused the musician of not paying $13.9 million in income tax between 2012 and 2014.

Getting your flu shot this year is extra important. Do it pls.
For the last two years, the flu cases plummeted due to the social distancing, mask-wearing, and other steps people have taken to slow the spread of COVID. But this year the influenza virus seems likely to come roaring back — and that means it's more important than ever to get your flu shot, experts say.
The US looks to the Southern Hemisphere's flu season, which occurs earlier than in the North, to get a glimpse of how the virus might behave. Unfortunately, Australia's bout with influenza this year was particularly "concerning," said Johns Hopkins virologist Andrew Pekosz. Not only did the country have a high number of cases, but it also experienced them earlier on than usual. And many areas of the US have eased up on COVID guidelines significantly, making it that much easier for the flu to spread among unvaccinated people.
Everyone ages 6 months and older should get a flu shot, health officials say, with some specific recommendations or exceptions based on age, health status, and history of allergies. The best time to get your flu shot is in October, but if you miss that window, you should still get it at your earliest convenience.
Flu vaccines protect against four flu viruses that may circulate in a given season. You can still get sick, but a flu shot should reduce the chances you'll need emergency medical help. A 2021 study found that adults who received a flu shot had a 26% and 31% lower risk of being admitted to the ICU and dying from the flu, respectively, compared with unvaccinated adults.

Wife guys can't keep it together
It's been a rough few weeks for married men who want to cheat on their wives, I guess, Scaachi Koul writes. A model named Sumner Stroh claimed on TikTok that Adam Levine cheated on his very pregnant wife with her. (Levine denied cheating but admitted he "crossed the line.") And now, the internet is now abuzz with news that Ned Fulmer of the former BuzzFeed entity the Try Guys, a group of four men who try stuff that other people do all the time, cheated on his wife and content collaborator Ariel Fulmer.
What Levine and Fulmer have in common is the fact that they were (and are, for now at least) notorious Wife Guys — men whose fame or branding is largely predicated on the fact that he's in love with the woman he married.
Moralizing isn't usually very interesting to me — the only person whose opinion matters about a Wife Guy's possible extramarital affairs is his wife. But Adam Levine famously put his wife and child in the music video for Maroon 5's 2018 song "Girls Like You," and the Try Guys business model wants us to be invested in their lives. Sharing their personal lives with their audience helped build their careers. Creators like the Try Guys want us to root for the Wife Guy; the other side of that is the same audience will bear witness to the Wife Guy's inevitable fall.

Still reading, eh? Seems like you might want to get this in your inbox. No pressure though. Just some food for thought.