This is an excerpt from Incoming, BuzzFeed News' morning newsletter dedicated to making sense of this chaotic world we live in. Join the club here.
Biden signed a marriage equality act into law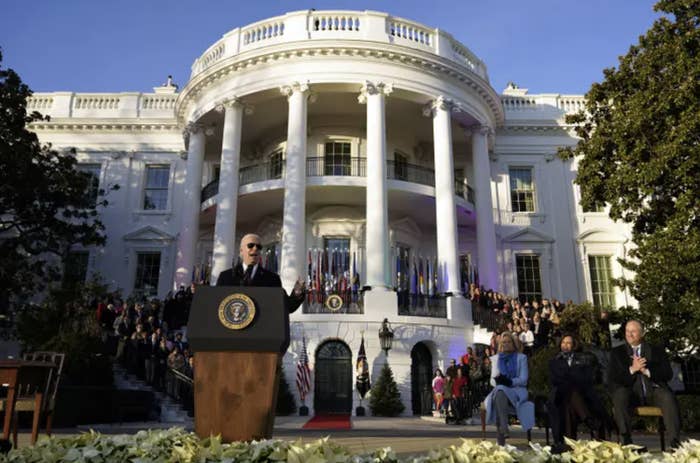 President Joe Biden on Tuesday signed into law the Respect for Marriage Act, guaranteeing the federal government's recognition of marriages for same-sex and interracial couples.
Should the Supreme Court overturn Obergefell v. Hodges, the 2015 case that stopped states from discriminating against same-sex couples in marriage, this new law means that the federal government will still recognize such marriages. States might once again outlaw marriage equality, but they will still have to recognize marriages of same-sex couples legally performed elsewhere. The law also formally repeals the Defense of Marriage Act, or DOMA, a 1996 law that first denied federal rights and benefits to same-sex couples.
Hundreds of LGBTQ activists, advocates, and entertainers were present at the White House to witness the bill become law — a rare moment of celebration for a community that has found itself targeted by political vitriol and deadly attacks in 2022, unnerving activists and drag queens alike.
"The road to this moment has been long, but those who believe in equality and justice, you never gave up," Biden said at the White House signing ceremony.
Over $1 billion in aid to Ukraine
At a donor conference in Paris, countries and international groups pledged over $1 billion in aid to Ukraine, AP reported. Additionally, the US is considering sending a small number of troops to Ukraine, according to senior US officials.
SNAPSHOTS
Sam Bankman-Fried has been charged and accused of "a massive, years-long fraud." The FTX founder was charged with eight counts of defrauding his customers, money laundering, and violating campaign finance laws.
Elon Musk is not the richest person alive anymore. Bernard Arnault, the CEO of Louis Vuitton's company LVMH, has seized the number one spot. In general, this has been a bad week for Musk.
Megan Thee Stallion testified that Tory Lanez pressured her to stay silent after he shot her. "I can't believe I have to come here and do this," Megan said in court, holding back tears. "I can't even be happy."
The Whale portrays fatness as a monstrosity. Brendan Fraser is incredible in Darren Aronofsky's latest drama. But what appeared to be a well-meaning film has ended up as part of a long line of art about fat people that ends up trafficking in the same misguided tropes.

Sandy Hook happened 10 years ago on this day
It's been a decade since a shooter walked into Sandy Hook Elementary in Newtown, Connecticut, with an AR-15 and killed 20 children and six school staffers. And over the last 10 years, gun violence has become the leading cause of death for American children; more than 25,000 kids have been killed. No other industrialized country comes close to the US rate.
At least 117 children and teachers in kindergarten through the 12th grade have been killed while going to school, attending class, or walking home since that day in Newtown, according to a BuzzFeed News analysis of data from the K–12 School Shooting Database and gun control advocacy group Everytown. The majority of these shootings never made national headlines. Many occurred in underfunded schools in lower-income neighborhoods, and half of the students killed were Black or Latino.
This count doesn't include the nearly 100 more who have been wounded by gunfire during the school day. Nor does this total include those killed on school campuses on weekends, at sporting events, at graduation, those who died by suicide, or the countless others traumatized by witnessing the shootings.
My colleagues have gathered the stories of every person killed in a school shooting since the Sandy Hook tragedy. Despite the deaths of all these children and teachers, there has been very little change in our approach to gun violence.

IMAGE OF THE DAY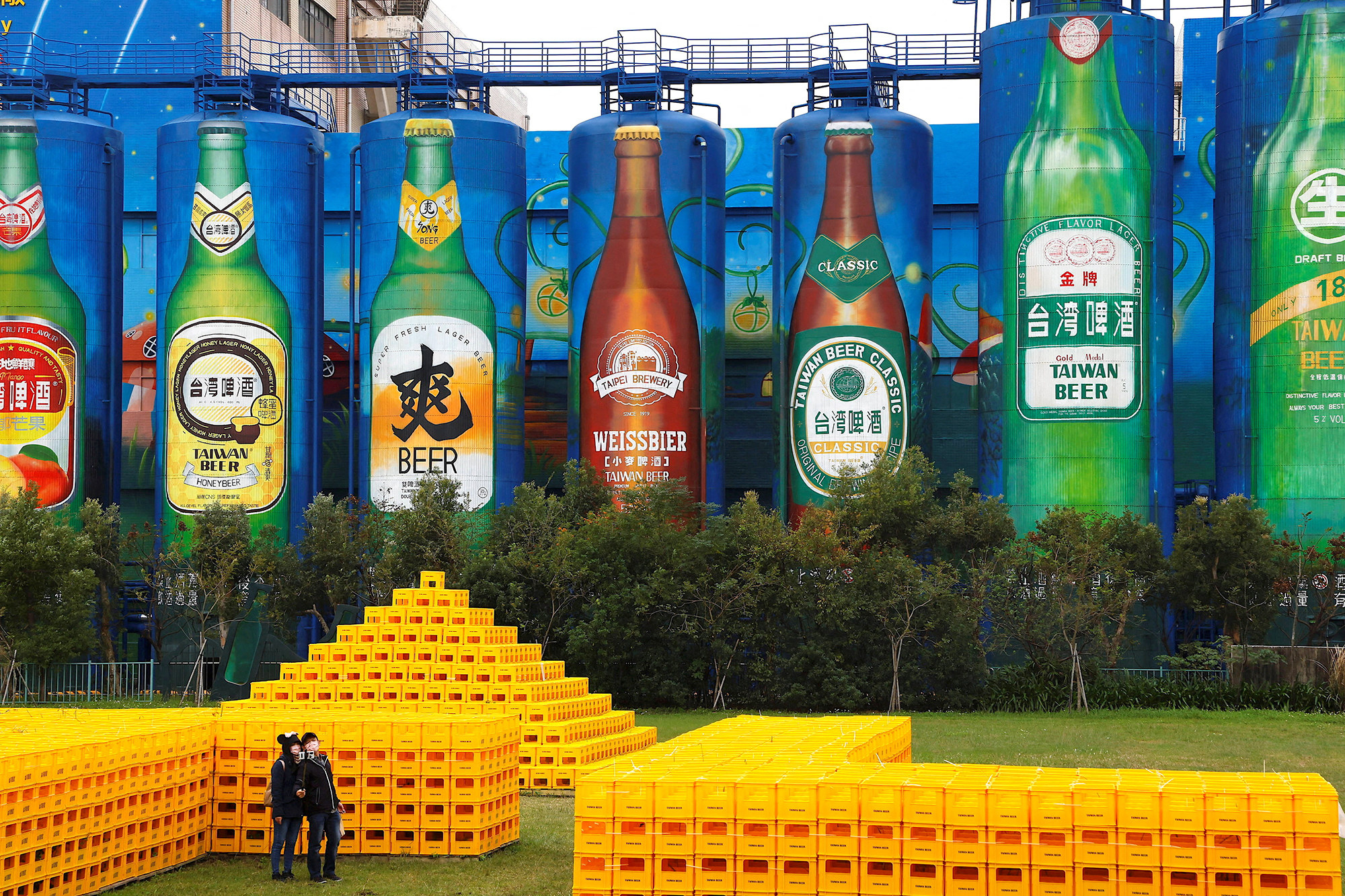 The songs that defined 2022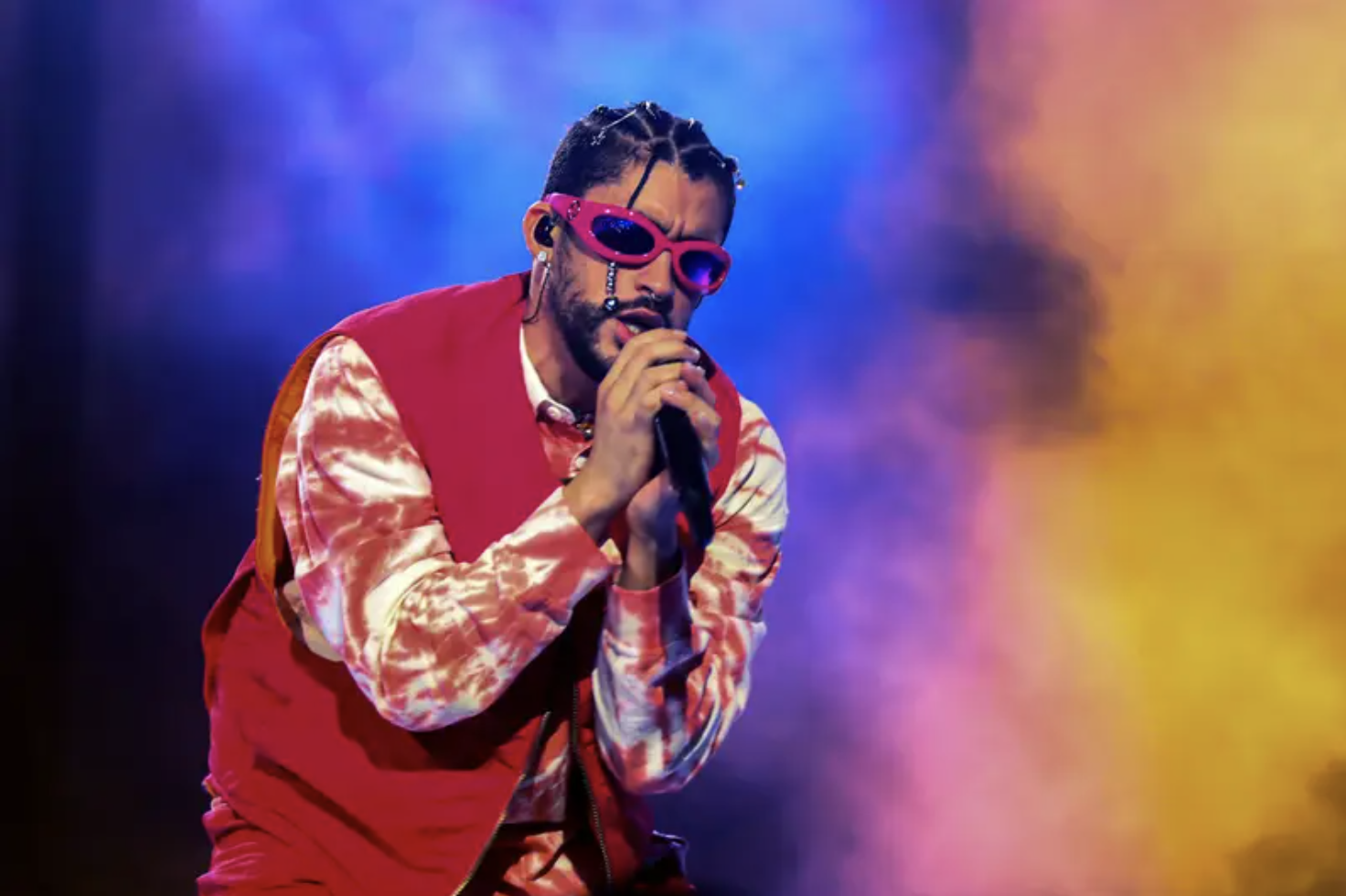 "Tití Me Preguntó," Bad Bunny
At first, "Tití Me Preguntó" sounds like a classic party anthem. Bad Bunny raps smirkingly about his "muchas novias," recounting for an auntie all the girls who want him: "una colombiana y una mexicana, otra en San Antonio y una dominicana." But when the rapper's auntie scolds him during the bridge, calling him "muchacho del diablo," he actually seems to listen to her. It's a startling transformation arc, which somehow manages to satirize songs that treat women as sexual commodities without puncturing the song's irrepressible joy. —Izzy Ampil
"Yuck" by Charli XCX
A protest against the cringe of infatuation, this electropop ditty details all the indignities of love. Butterflies? No. Candlelight? Uh-uh. All that lovey-dovey shit? Fuck all the way off. During the chorus, Charli liberally repeats the song's title; you can almost hear her nose wrinkle and lips curl into a sneer. "You tell me I'm pretty," she squawks. "Yuck." —Estelle Tang
"Spitting Off the Edge of the World," Yeah Yeah Yeahs feat. Perfume Genius
On the lead single from Cool It Down, the Yeah Yeah Yeahs' first album in almost a decade, the aughts stalwarts imagine an apocalyptic moment of reckoning so powerful it could scorch your soul to cinders. It feels kind of embarrassing to try to say anything about this grand anthem — deceptively simple and unadorned, it's what the end of an era sounds like. —E.T.
"As It Was" by Harry Styles
It makes sense that this song became 2022's biggest monocultural musical artifact. Styles's lyrics about nostalgia sound like they could be about anything: a breakup, childhood, or prepandemic innocence. Ultimately, "As It Was" captures the sense of persistent apocalypse that we're living in, making it a memorable pandemic-era anthem. —Alessa Dominguez
This full song roundup is a joy to read. Check it out and let us know if we missed any of your favorite 2022 tracks.

Still reading, eh? Seems like you might want to get this in your inbox. No pressure though. Just some food for thought.