This is an excerpt from Incoming, BuzzFeed News' morning newsletter dedicated to making sense of this chaotic world we live in. Join the club.
A Denver student shot two school staff members during a safety inspection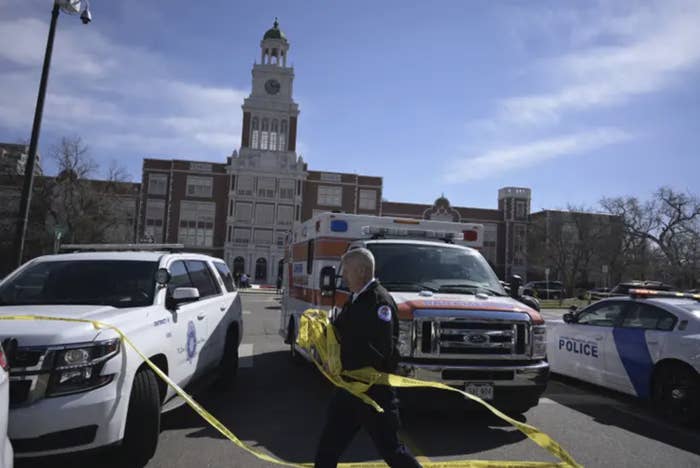 A 17-year-old student shot two adult staff members at a Denver high school while being patted down, police said Wednesday. Both victims were taken to the hospital, where one was in critical condition and the other was stable, Denver Police Chief Ron Thomas said at a news conference.
The suspect was an East High School student under a safety plan that required him to be searched each day before class. After the shooting, he fled the scene and was at large for several hours, but was later found dead by authorities in the woods. Officials have not disclosed how the suspect died.
The shooting is the latest in a string of incidents involving gun violence at East High School. In February, Luis Garcia, a 16-year-old student, was shot while sitting in his car near school grounds. He died two weeks later. Since then, students have been subjected to multiple gun violence–related lockdowns, including on Wednesday.
Alex Marrero, the superintendent of Denver Public Schools, said two armed officers will be assigned to East High until the end of the school year.
As criminal charges loom, Donald Trump is not mad online. Do not put in the newspaper that he is mad.
As Donald Trump waits at Mar-a-Lago to learn whether he'll be the first former or current US president to be charged with a crime, he has a lot to say. Since his message on Saturday in which he predicted he'd be arrested on Tuesday (this did not happen), the former president has posted or reposted more than 80 times on Truth Social, the Twitter clone he built after he was booted from that platform following the Jan. 6 Capitol insurrection.
Trump faces a New York criminal investigation which is thought to be centered around his involvement in a hush money payment made to adult performer Stormy Daniels, who claimed she had an affair with Trump prior to the 2016 election. Any charges are expected to center around whether Trump falsified business records to conceal another crime (in this case, a likely violation of federal election law).

In a series of rambling, evidence-free posts that alternated between messages in lower case or capital letters, Trump attacked Manhattan District Attorney Alvin Bragg and said "THE WITCH HUNT NEVER ENDS."
SNAPSHOTS
The US Securities and Exchange Commission has filed charges against eight celebrities for promoting crypto assets without disclosing that they were paid to do so. Lindsay Lohan, Jake Paul, Soulja Boy, Austin Mahone, Lil Yachty, Ne-Yo, and Akon as well as porn actor Kendra Lust all face charges for advertising Tronix (TRX) and BitTorrent (BTT).
The 2015 death of a classmate of Buster Murdaugh's remains under investigation as a homicide. The family of 19-year-old Stephen Smith has long disputed that he was killed in a hit-and-run crash.
The domestic abuse case against Rick and Morty co-creator Justin Roiland has been dismissed. In a tweet on Wednesday, Roiland said that the claims were "false" and that he is "deeply shaken" by the "horrible lies" that were reported about him.
Succession is back, and it's never lost its fastball. Jesse Armstrong's masterpiece remains the sharpest, most compelling, and oftentimes, the funniest show on television. (Mild spoilers for Season 4's first episode.)
Children's drawings show what it's like waiting for asylum at the US–Mexico border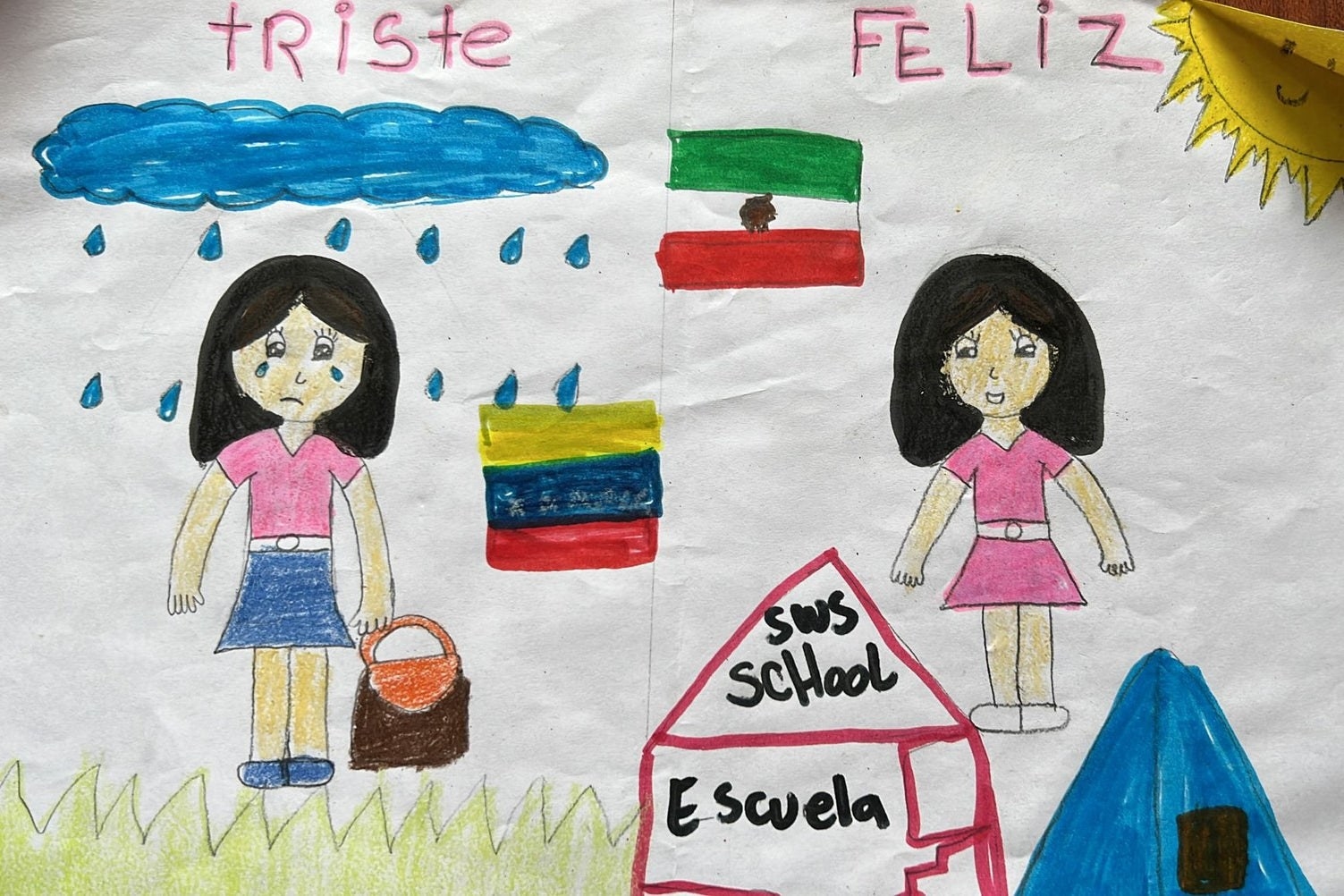 The Biden administration introduced a plan last month that would ban all non-Mexicans from applying for asylum at the border if they don't first apply in a country they passed through on their way to the US or make an appointment using a new app. However, asylum-seekers and advocates found numerous technical issues with the app, and the countries in question often lack functioning asylum services or are beset by the same gang violence and failing governments they've fled.
But there's an exception in the plan for kids: Those who arrive unaccompanied aren't banned from seeking asylum. The loophole is both a relief and an anguish for families, forcing them to choose between sending their children to the US alone, or waiting together and relying on an app that may — or may not — give them an appointment for due process. Roughly 350 children each month forge ahead, alone.
The public has until March 27 to comment on the proposed rule. Prior to the proposal becoming law, the Sidewalk School, a nonprofit providing schooling and shelter to kids seeking asylum, shared with BuzzFeed News drawings children have made of what they think the US looks like: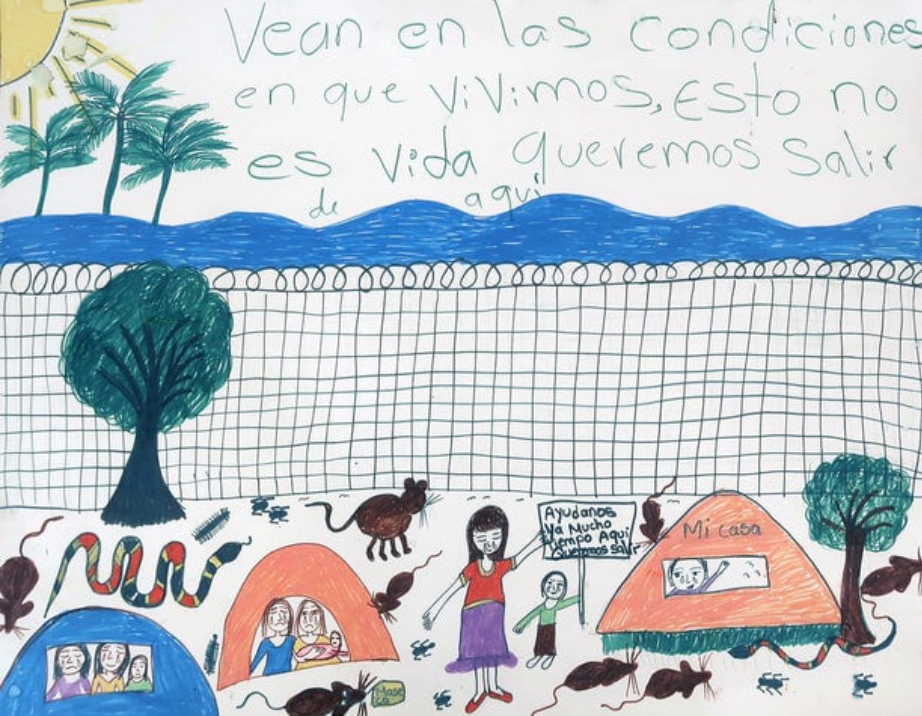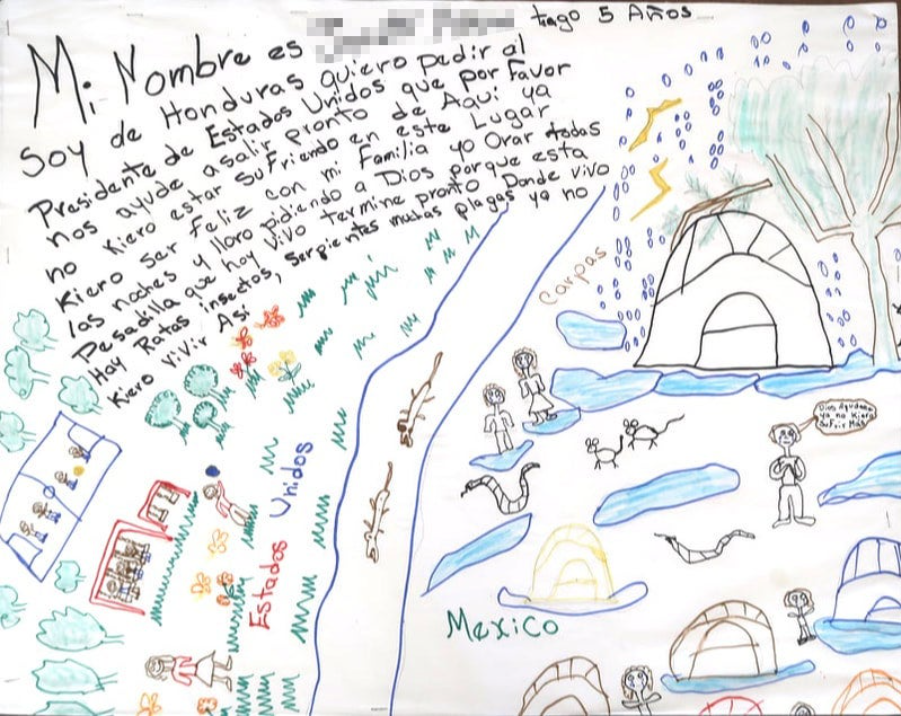 IMAGE OF THE DAY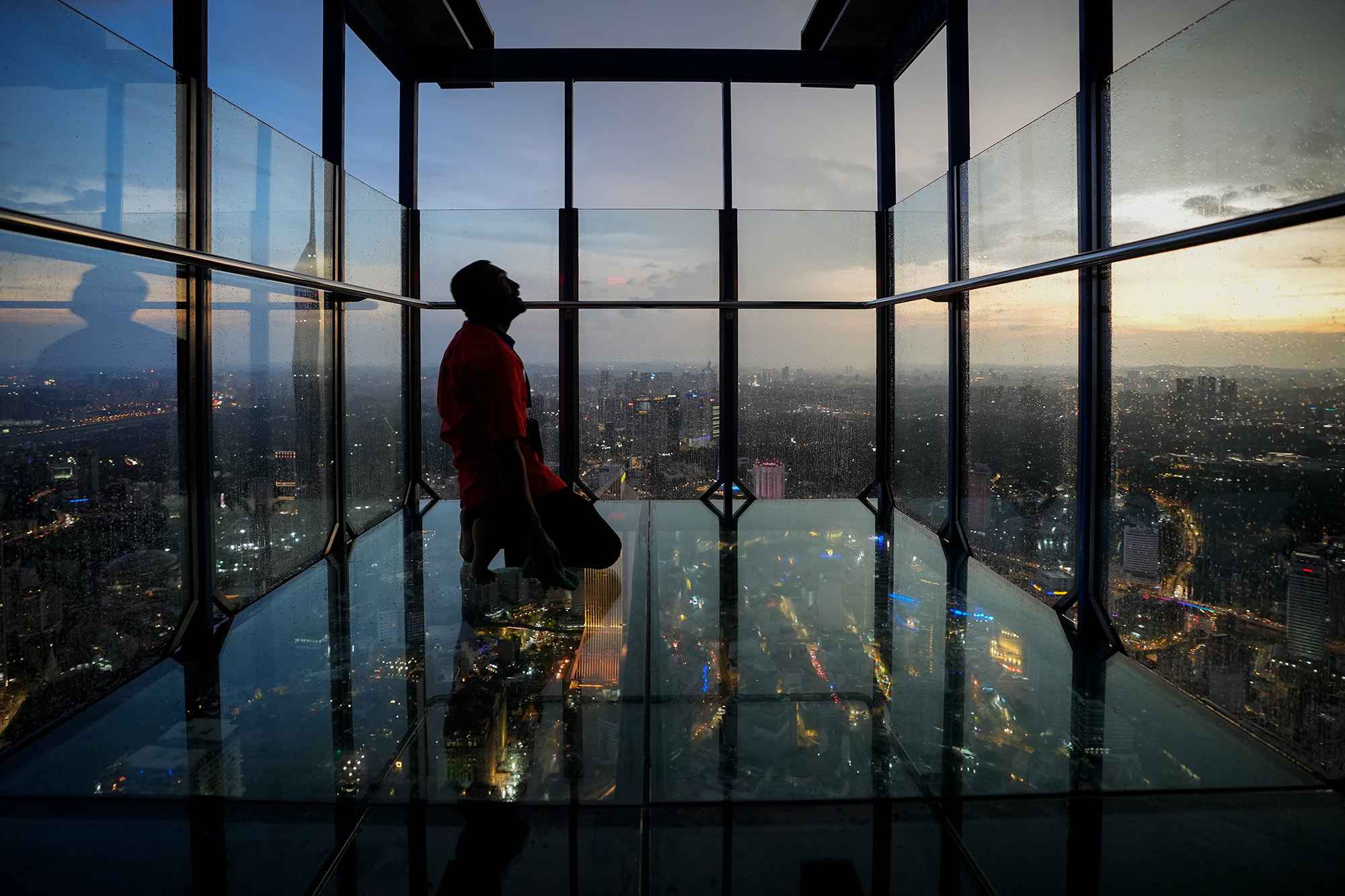 John Wick: Chapter 4 is so amazing you'll transcend your human form and find enlightenment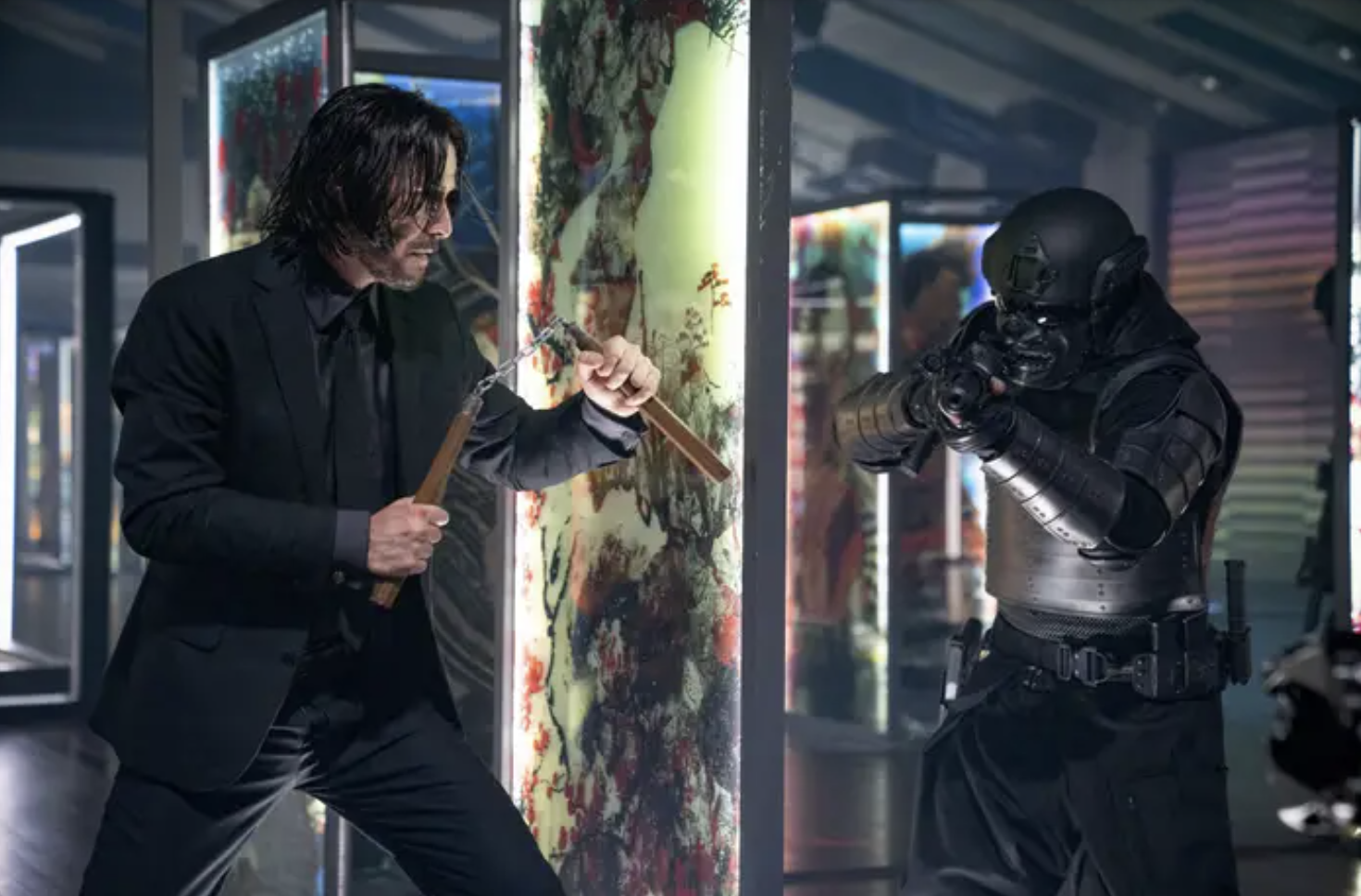 Fans of the John Wick franchise have waited eagerly for 1,404 days for the release of the latest installment, John Wick: Chapter 4, which opens on Friday. The film's epic, impeccably choreographed gun fu, over-the-top car fights, immaculately tailored suits, and gorgeous, lavish locations make for three hours of almost arousingly polished violence, Venessa Wong writes.
In the opening of Chapter 4, Wick has recovered from being shot and having fallen off the roof of the Continental Hotel in the final act of the third film — and man, is he pissed. He takes off from New York to Paris, Osaka, and Berlin to fight the heads of organized crime who make up the assassins' ruling organization, the High Table, and continually raise the multimillion-dollar bounty on his head. Wick wants vengeance for the wrongs he has suffered at their hands, and freedom from this life of death and servitude.
The fights are longer, the body counts are higher, the opponents are even more powerful, but the most powerful fantasy of John Wick is that, as corrupt as the system may be, just one person hellbent on overturning it can be more terrifying.
Still reading, eh? Seems like you might want to get this in your inbox. No pressure though. Just some food for thought.