This is an excerpt from Incoming, BuzzFeed News' morning newsletter dedicated to making sense of this chaotic world we live in. Join the club here.
Damar Hamlin may have had commotio cordis, cardiologists say. Here's what that means.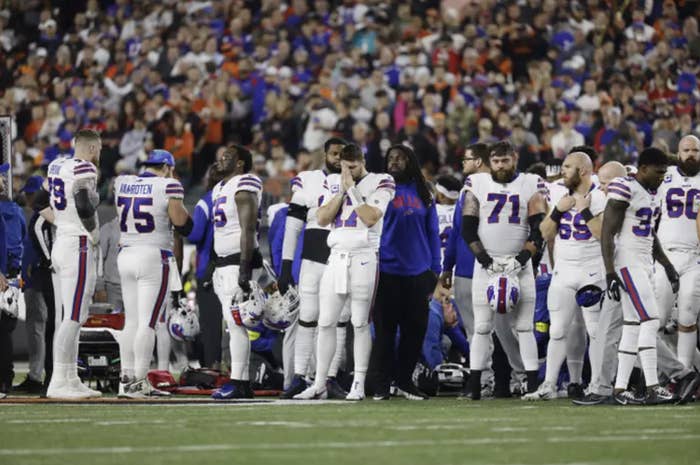 Buffalo Bills safety Damar Hamlin, 24, is in critical condition after experiencing cardiac arrest following a tackle on Monday night. Hamlin stood up and then collapsed backward onto the ground during the televised game. Medical staff rushed to the field and performed CPR on Hamlin for more than 10 minutes, which restored his heartbeat.
The exact cause of Hamlin's cardiac arrest has not yet been confirmed. However, knowing that Hamlin's cardiac arrest occurred moments after a tough hit to the chest, many experts say it's likely he experienced a rare event called commotio cordis.
Commotio cordis occurs when a blow, typically from fast-flying objects like baseballs and hockey pucks, to a specific part of the chest happens during a point in the cardiac cycle that disrupts the heart's electrical activity and can lead to cardiac arrest. Although it's an extremely rare event, commotio cordis occurs most frequently in male teens playing competitive sports and is considered to be the second-leading cause of sudden death in young athletes.
A right-wing conspiracy theory has suggested that a COVID vaccine caused Hamlin's cardiac arrest, but based on the data, that's extremely unlikely. If the vaccine caused Hamlin's cardiac arrest, there would have been an outbreak of professional athletes' hearts stopping on the playing field midgame, cardiac electrophysiologist Dr. Grant Simons said. Not to mention, reactions to the vaccine occur most often, if not always, within the week of vaccination.
More on this: This was the first time in NFL history that a game was postponed because of a player injury — or more precisely, because of the emotional trauma in its wake, Albert Samaha writes. Games have been postponed because of field problems or severe weather but never because players simply didn't feel like participating. Yet for the teammates who know and love Hamlin, a difficult journey is only beginning. Whatever time they need to process, heal, and fortify will run up against the obligations their profession places on them.
Material support for Ukrainian refugees shrinks
Europe braces itself for more Ukrainian refugees but less financial support, the Washington Post reports. About a third of Ukrainians have fled their homes since Russia invaded in February, according to the UN. In the event of an influx of refugees fleeing to other European countries this winter, local governments and volunteers fear dwindling aid options for Ukrainians.
SNAPSHOTS
The House adjourned without a speaker after Kevin McCarthy failed to secure a majority in three separate votes. For the first time in almost 100 years, members of the House left the floor on the first day of a new Congress not knowing who the speaker of the House would be, HuffPost's Arthur Delaney reports.
Sam Bankman-Fried, founder of the crypto exchange FTX, has pleaded not guilty to fraud and other charges. Two of Bankman-Fried's key associates (and former housemates and close friends), FTX cofounder Gary Wang and former Alameda co-CEO Caroline Ellison have pleaded guilty to federal fraud charges and agreed to be cooperating witnesses in the investigation into FTX.
The man who opened fire on a crowded subway car in Brooklyn pleaded guilty to terrorism charges. On April 12, 2022, Frank R. James put on a gas mask and detonated two gas canisters on a crowded Manhattan-bound train, then took out a weapon and shot at least 33 times. More than 20 people were injured, 10 from gunshot wounds.
A video shows New York police officers allowing members of the far-right Proud Boys to ride the subway for free after they protested a drag event. The NYPD issued over 40,000 tickets for fare evasion during the first six months of 2022. Black and Latino New Yorkers reportedly accounted for 88% of the arrests for fare evasions in the same year.

IMAGE OF THE DAY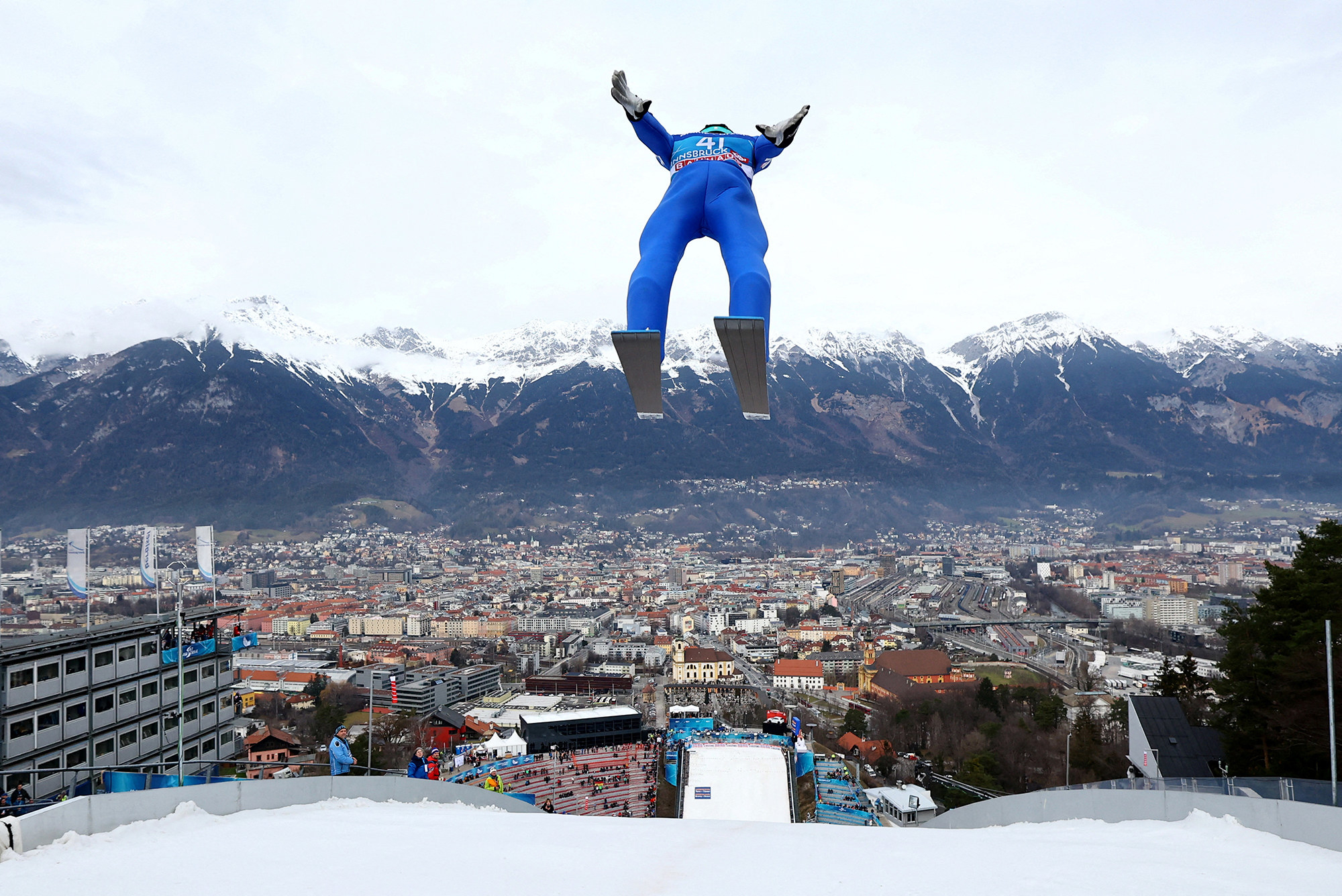 How Blackpink's tour unleashed a wave of queer yearning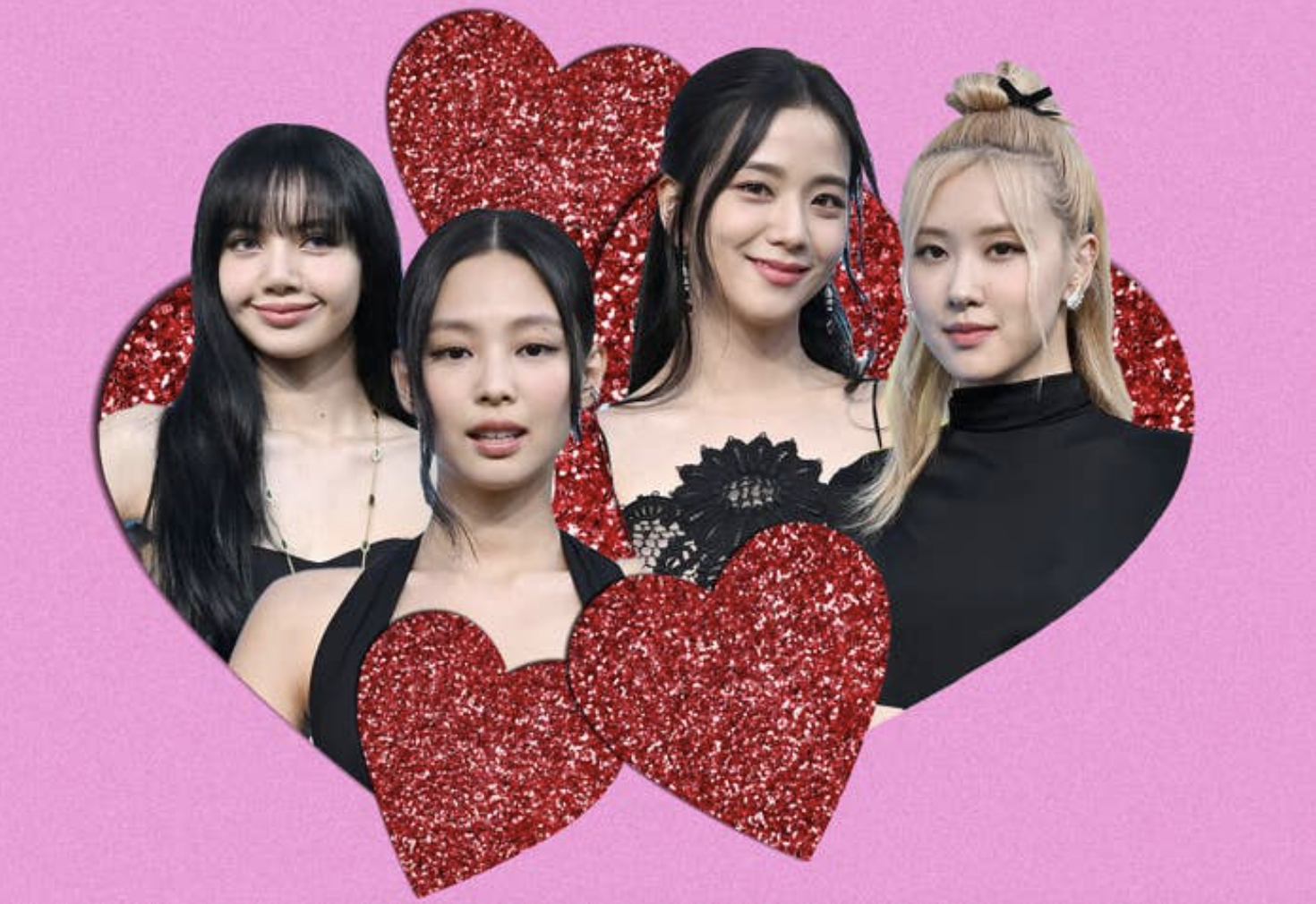 For Blackpink fans, 2022 was a great year to stan. Already the most popular women's K-pop group in the world, last year, Blackpink released their sophomore album, Born Pink, smashed global chart record after global chart record, and embarked on a nine-month world tour. Their single "Pink Venom," a Frankenstein mishmash of swaggering pop euphoria, was perched at the top of Billboard's Global 200 charts for weeks in the fall. Despite having only released a handful of songs throughout their six-year career, the group, consisting of members Jennie, Jisoo, Rosé, and Lisa, was just crowned Time's Entertainer of the Year.
Blackpink's meteoric year has also brought in a boon of content for a very specific subset of their fandom: queer fans who want to see the K-pop idols kiss (and caress and hold and love) each other. Stans root for Chaelisa (Rosé and Lisa), Jensoo (Jennie and Jisoo), Jenlisa (Jennie and Lisa), and other possible couple combinations within the four members.
"If the majority of K-pop songs are about love and [idols] can't openly express it to someone, who is the safest person to express this desire with? Their own group members," said Lin, a Blackpink fan who runs a Chaelisa stan account on Twitter. "I think it's accidentally created these queer moments within group members onstage."

Still reading, eh? Seems like you might want to get this in your inbox. No pressure though. Just some food for thought.