This is an excerpt from Incoming, BuzzFeed News' morning newsletter dedicated to making sense of this chaotic world we live in. Join the club here.
California storms flood streets, prompt evacuations, and threaten lives. Forecasters predict there is more to come.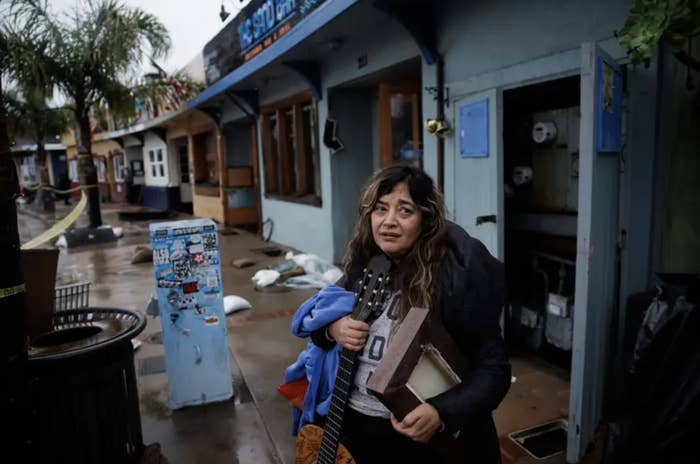 Throughout last week, pounding rain and wind wreaked havoc across northern California, and the area continues to face a round of atmospheric rivers, as well as a rapidly rotating storm system known as a bomb cyclone. And on Monday night, powerful storms and flooding barreled across southern California, causing evacuation mandates, power outages, and widespread infrastructure damage.
The National Weather Service has issued a flood watch through Tuesday for Sacramento Valley, Monterey Bay, and the entire San Francisco Bay Area. Santa Cruz County and the town of Montecito were ordered to evacuate. In Los Angeles, a sinkhole swallowed two cars on Monday night, though passengers were able to escape with firefighter assistance. According to the Associated Press, at least 14 people have been killed due to the storms so far.
President Joe Biden approved an emergency declaration Monday for over a dozen counties in the state. Forecasters predict more severe rainfall and winds to sweep southern California on Tuesday, and the arrival of another extreme storm on the West Coast in a few days.
Iran's potential war crimes face scrutiny by US intelligence
Iran may be "contributing to widespread war crimes" in Ukraine by selling drones to Russia, the Biden administration said on Monday. National Security Adviser Jake Sullivan's statement on Iran is "some of the sharpest US rhetoric" against the country since it started supplying weapons to Russia in its war against Ukraine, AP reports.
SNAPSHOTS
The guy who threw beer cans at Ted Cruz during a parade had the charges against him dropped. A grand jury declined to indict the Houston Astros fan, who told arresting officers, "I know, I'm an idiot. I'm sorry."
A Black sixth-grade student was fatally shot by a man who thought he was trying to break into a car. Karon Blake, 13, was remembered by his middle school principal as a "quiet and inquisitive scholar who loved fashion and football."
Anna Kendrick recalled blaming herself for a past abusive relationship: "It was so much easier for me to assume I was crazy." As a guest on the Armchair Expert podcast, Kendrick admitted she has "so much shame about not leaving."
Timothée Chalamet's agent revealed that he "hasn't auditioned for anything" in over seven years and it sparked a conversation about nepotism, privilege, and industry connections. Chalamet's mother is actor Nicole Flender, his uncle is director Rodman Flender, and his maternal grandfather was writer and screenwriter Harold Flender.

The husband of a missing Massachusetts woman allegedly gave police misleading statements that delayed her investigation
Brian Walshe, 47, was charged on Monday for allegedly making misleading statements to the police after his wife, Ana Walshe, 39, failed to show up at her job in Washington, DC, last week.
Brain Walshe had told police that he last saw his wife on New Year's Day, when she took a rideshare to the airport to travel to DC. Investigators say Ana Walshe did not book a rideshare that day and also wasn't scheduled on a flight to DC. According to prosecutors, her phone pinged in the area of her home in Cohasset, Massachusetts, on Jan. 1 and Jan. 2, the day after which Brian Walshe said she'd already left.
Brian Walshe's whereabouts on those days were also questioned by investigators. According to prosecutors, Walshe told police officers he took his son out for ice cream on Jan. 2; however, surveillance video obtained during the police investigation found that he went to Home Depot and purchased $450 worth of cleaning supplies, including mops, a bucket, and tarps. After obtaining a warrant to search the Walshes's home, police found blood and a damaged, bloody knife in the basement.
Walshe pleaded not guilty and was held on $500,000 cash bail.
IMAGE OF THE DAY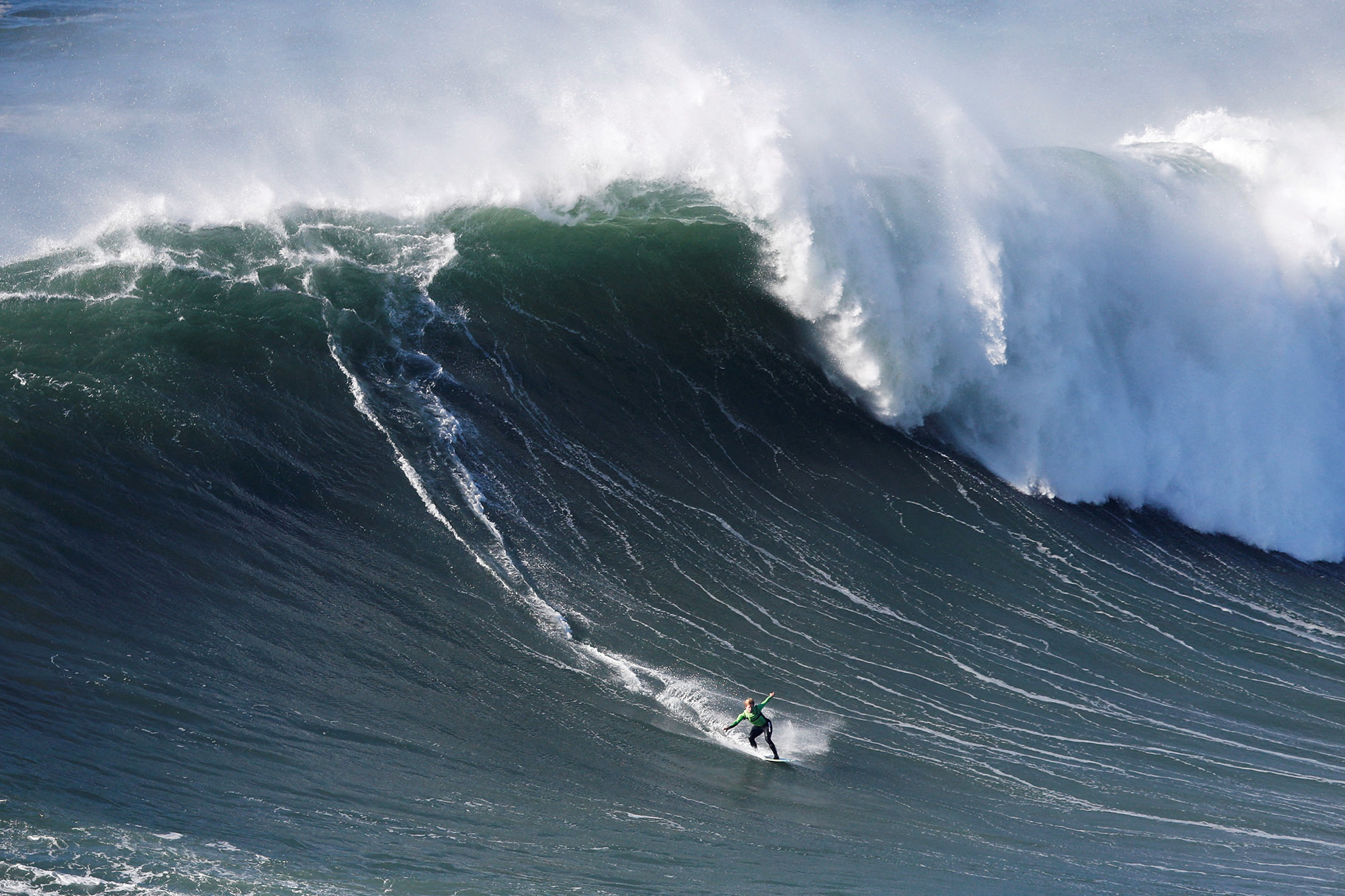 You don't have to give up everything you love to "self-improve" in the new year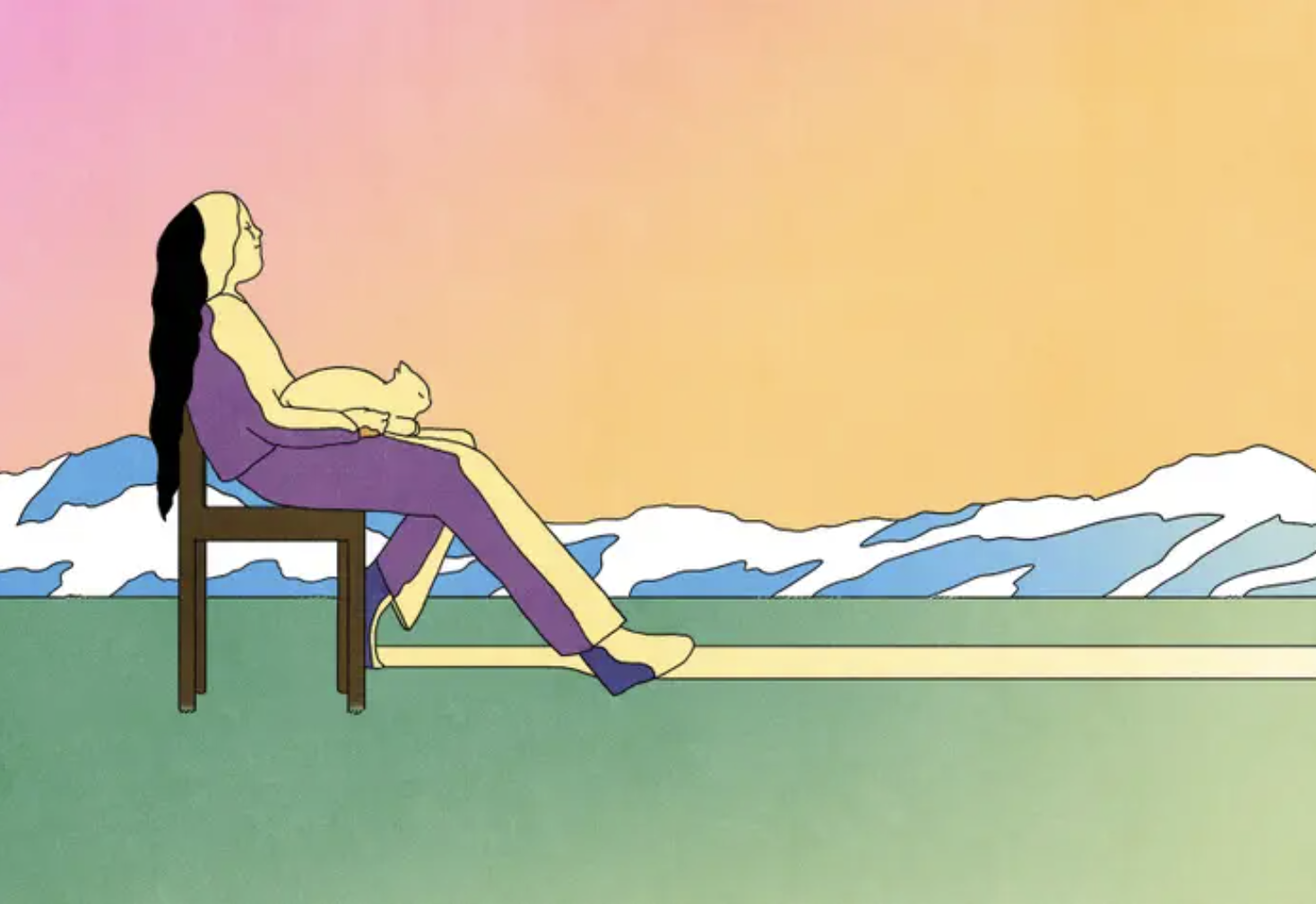 Year after year, it's the same story: New Year's resolution trends seem to revolve around fitness, weight loss, or other attempts at "healthy living." But it's also okay to take a little hiatus as you enter the new year, Loren Cecil writes, rather than challenge yourself in ways that will deplete you further.
John C. Norcross, a clinical professor of psychology at the University of Scranton, told BuzzFeed News that "giving myself a break" is too rarely a resolution. Similarly, TikTok influencer Tinx proposed a popular, different approach to New Year's resolutions: Take the month of January off.
In January, Tinx doesn't overcommit when it comes to work or social engagements. She abstains from alcohol; however, she cuts out booze because she genuinely enjoys the break. Priorities include getting lots of sleep, avoiding stress as much as possible, and generally giving her body a break.
Of course, nobody is saying that self-improvement isn't worthwhile. We all have things that we could work on. It's just psychologically more effective to aim for slow, sustainable, attainable growth rather than quick fixes whose results either disappoint or don't last.

Still reading, eh? Seems like you might want to get this in your inbox. No pressure though. Just some food for thought.