This is an excerpt from Incoming, BuzzFeed News' morning newsletter dedicated to making sense of this chaotic world we live in. Join the club here.
She bought her house as the market peaked. Now she regrets it.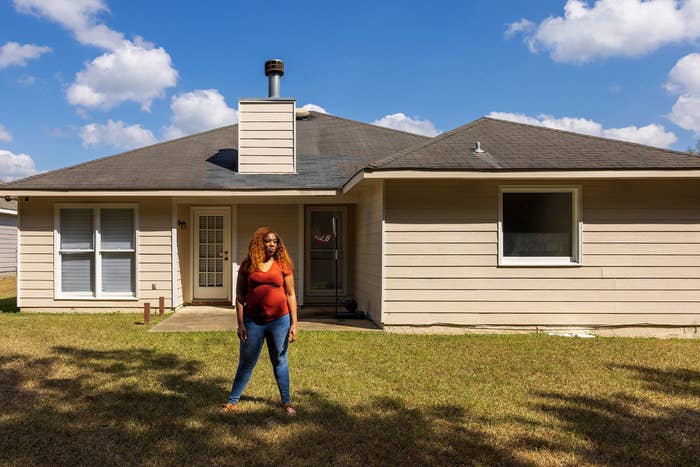 In May, Christen Riggins's $202,000 offer on a three-bedroom home with a yard in Columbus, Georgia was accepted — but interest rates were rising. It was a relief to finally be able to move her three kids out of their previous housing situation, but by the time she closed in July, her mortgage rate was 6%, setting off a chain of financial consequences she was unprepared for.
The house needed repairs that her inspector did not catch. None of the kitchen appliances worked. There were electrical issues. The roof needed to be fixed. She found mold under the cabinets. Riggins, who processes medical claims for work, depleted her savings and has nearly maxed out her credit cards. She's getting by paycheck to paycheck now, and earning extra money by working for Instacart and renting out her car. Still, there was no wiggle room to take her daughter out for her birthday this year.
The last two years have been a chaotic and frustrating time for many buyers, as low mortgage rates and record-high rents stirred up an unprecedented hysteria to own a place to live. It led to feverish bidding wars, hasty closings, and poor (or even waived) inspections, all propelling home prices to new highs. Then the Federal Reserve hit the brakes in response to inflation.
Mortgage rates spiked in 2022, suddenly making homeownership even more unaffordable for many. Funding necessary repairs has many new homeowners stretched thin. Investors now expect home values to drop in 39% of US cities next year.
"I almost feel like it's a scam or a trick to get me more into debt. I worked so hard to get my credit up to even be able to apply for a mortgage," Riggins said. Homeownership is "almost another way to keep people under."
Stolen grain from Ukraine
Russia has been laundering stolen grain from Ukraine and selling it to countries affected by food shortages, a Bloomberg investigation finds. Satellite images and shipment data reveal how Russian shippers are transporting illicit grain from territories the Kremlin claims to have annexed.
SNAPSHOTS

Kanye West is going to buy Parler, the social media app used by extremists during the Jan. 6 insurrection. Ye recently had his Instagram and Twitter accounts restricted due to his antisemitic comments on the platforms.
Four Oklahoma men were killed and dismembered after going out to "hit a lick" on their bicycles. This story contains graphic descriptions of violence.
Kevin Spacey broke down in tears while testifying at his federal trial and denied sexually assaulting Anthony Rapp. Spacey also called his father a "white supremacist and neo-Nazi" in his testimony Monday.
BTS, who bring in $3.5 billion annually to South Korea's economy, are on hiatus until 2025 to complete mandatory military service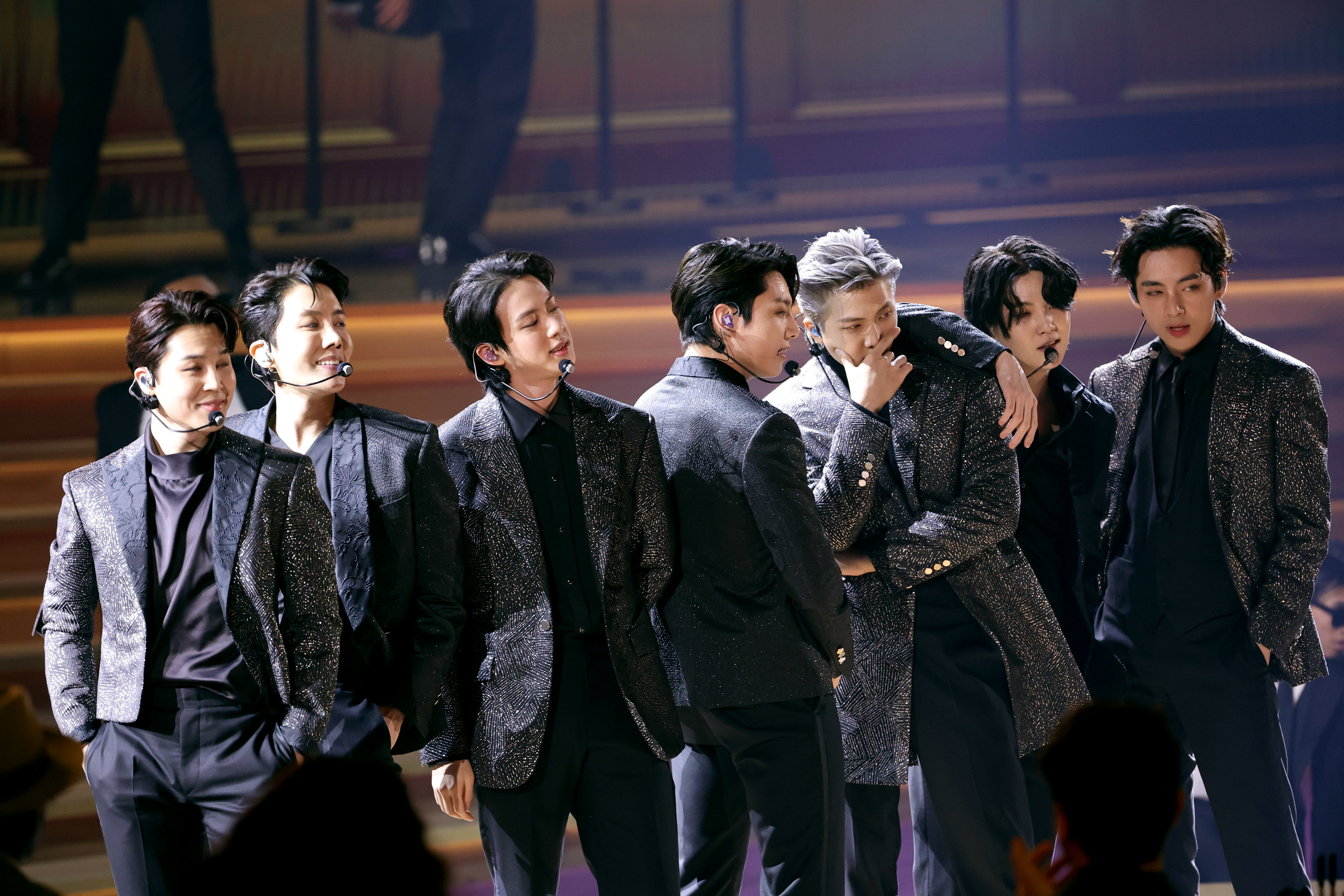 BTS are going on hiatus so the members can complete their mandatory service in the South Korean army.
In South Korea, all men are required to fulfill mandatory military service between the ages of 18 to 30 years old, for at least 18 months. There has been debate around whether BTS should be enlisting at all, citing the country's economic recovery. A report showed that in 2019, three BTS concerts in Seoul led to a financial impact of $860 million. According to the Hyundai Research Institute, BTS are worth $3.54 billion to the South Korean economy every year.
Jin, the oldest member of the band, will start the process of enlistment after the release of his upcoming single this year. It appears that the rest of the band, including the youngest, Jungkook, will not be delaying their enlistment at all. Each member will only enlist after releasing their solo music projects and wrapping up the promo. And they will take it in turns, like a relay team.
"'Yet to Come (The Most Beautiful Moment)' is more than a track from their latest album, it is a promise, there's much more yet to come in the years ahead from BTS," the group's label Big Hit Music wrote in a statement.

Arts and entertainment
Hailey Bieber and Selena Gomez posed for a photo together one month after Hailey insisted there's "no drama" between them. After spending the last four years being pitted against one another, the two women put an end to feud rumors once and for all.
Kim Kardashian reportedly only communicates with Kanye West through assistants. Kim also hasn't publicly addressed Ye's recent antisemitic comments on social media.
Tom Brady was seen at a wedding without Gisele Bündchen after reports that she's "the one steering" their alleged divorce. His solo outing came just three days after Gisele appeared to acknowledge their alleged marital woes for the first time.

P.S. You read the whole article! As a thank you, here's a cool lil' newsletter alert: Suspicious Circumstances is an upcoming inside guide to the biggest unsolved cases, white-collar scandals, and grim mysteries of today. Don't miss out.