This is an excerpt from Incoming, BuzzFeed News' morning newsletter dedicated to making sense of this chaotic world we live in. Join the club.
Voice deepfake technology has never been more accessible, leading to great memes and chilling disinformation.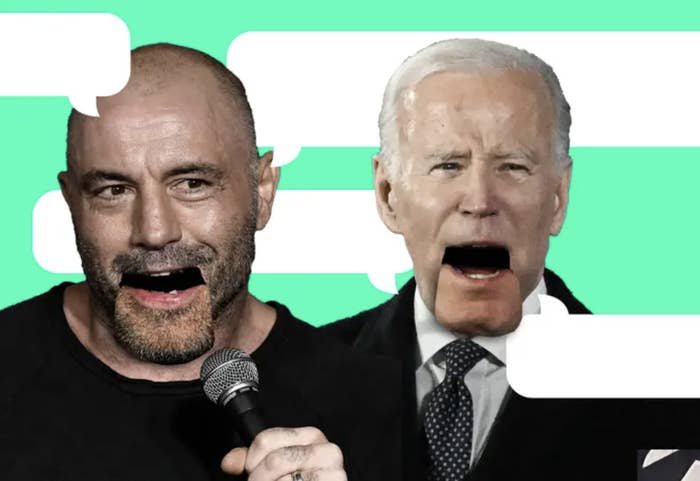 President Joe Biden expressing regret over buying a zoo. Biden, Barack Obama, and Donald Trump playing Overwatch on Discord together. Ben Shapiro and Joe Rogan bonding over Ratatouille. All these imaginary scenarios — and many, many more — are going viral online thanks to deepfake technology that allows people to mimic the voices of public figures.
The widespread availability of generative AI tools that can deepfake audio of people has meant that everyday users are utilizing it. Digital content producer Zach Silberberg, for example, used software developed by ElevenLabs to make the viral Biden zoo video, which has since been viewed over a million times.
"While ElevenLabs has really driven an explosion of this kind of memeable content, it's not particularly new," said Henry Ajder, a UK-based deepfake expert. But what the software has done is put high-quality AI audio generation into the hands of ordinary users. Online security experts fear that this widespread accessibility of deepfake tech will accelerate extreme disinformation online, possibly with major consequences for political leaders.
Silberberg said he hopes that these audio deepfakes stay "in the realm of harmless bullshit, and it doesn't deviate from that." But he's also a realist: "I know that's not going to happen and already isn't happening."
Turkey and Syria continue to grieve earthquake deaths and other damages
It's been three weeks since two massive earthquakes struck Turkey and Syria, and the people living in the region are continuing to face deadly and destructive aftershocks. In Turkey alone, more than 44,000 people have been reported dead as of Monday, according to the country's disaster management agency. According to the Associated Press, 185,000 buildings in Turkey have collapsed, destroying the homes of 1.25 million people.
A college student who was living in Turkey when the devastating earthquake struck remembered the disaster as "pure chaos." "There's people screaming, 'I can't find my child,' there's people trying to go back up into the apartment to get their other family members or their pets, their cats or their dogs, birds, anything," Dilbar Bek told BuzzFeed News. "So, those moments have just been replaying in my head. I wonder if that person found their child. I wonder if that person found their family member."
SNAPSHOTS
A newly unsealed search warrant reveals the items that were seized during the arrest of Bryan Kohberger in Pennsylvania. The 28-year-old was arrested in connection with the brutal murders of four University of Idaho students on Nov. 13.
TikTok mom Taylor Frankie Paul allegedly hit her boyfriend and threw a chair that struck her 5-year-old daughter. Paul was charged with two counts of domestic violence in the presence of a child, aggravated assault, criminal mischief, and child abuse, according to court records obtained by BuzzFeed News.
Keke Palmer gave birth to her first child Leodis and graced us with adorable family photos. "Born during Black History Month, with a name to match!"
The Tennessee governor who said he'll ban drag performances is going viral for appearing to have...dressed in drag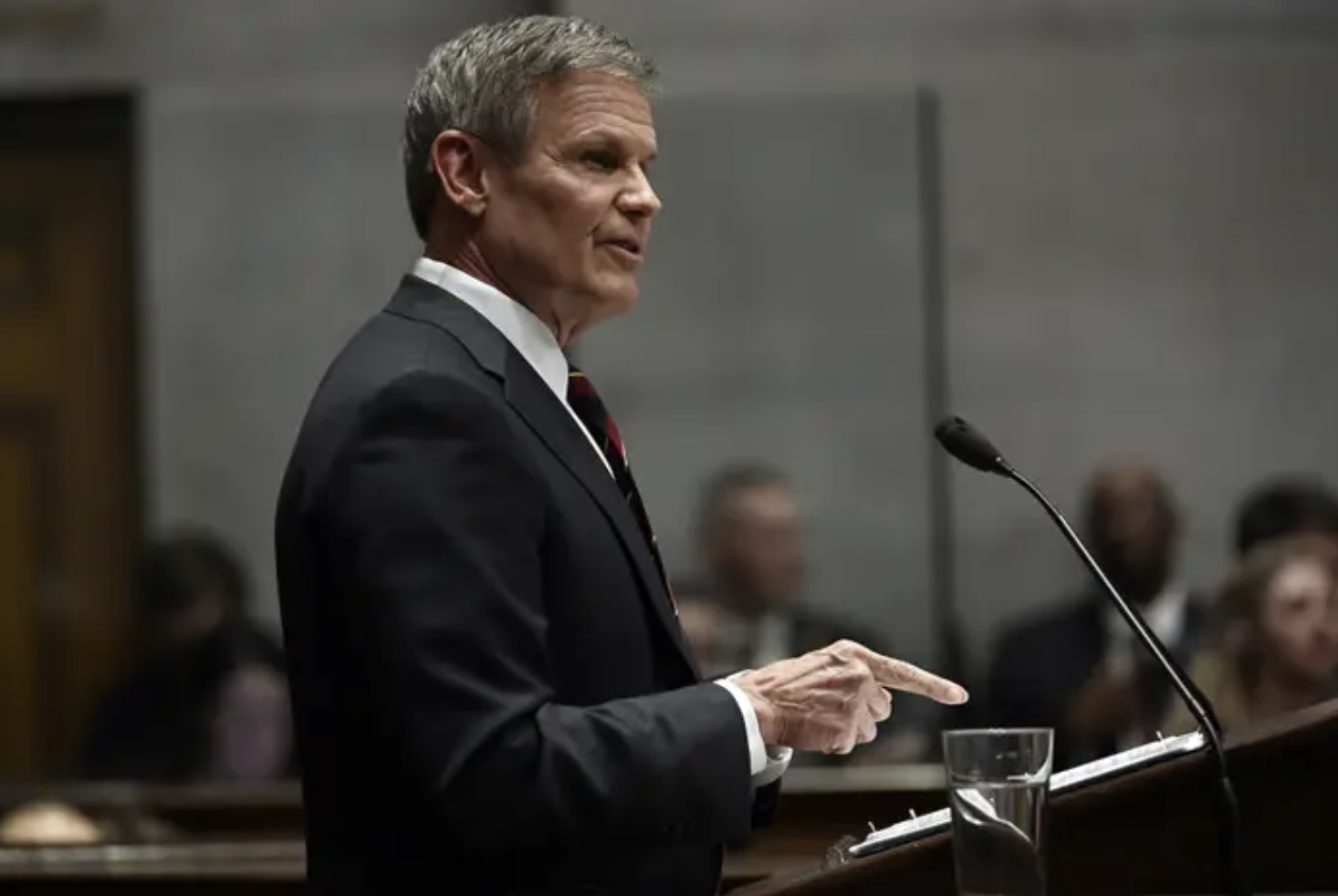 Tennessee Gov. Bill Lee, who is expected to sign into law a ban on drag in public, is facing accusations of hypocrisy this week following a resurfaced high school yearbook photo that appears to show him dressed in drag.
Late Saturday night, a Reddit user posted a photo from Franklin High School's 1977 yearbook of a student who appears to be Lee wearing a pearl necklace, a curly wig, and a short-skirted cheerleader's outfit during a school football game. When asked about the drag outfit by the Tennessee Holler, Lee said, "What a ridiculous, ridiculous question that is. Conflating something like that to sexualized entertainment in front of children, which is a very serious subject."
While Lee's teenage cheerleader drag would not necessarily be criminalized under the drag ban, advocates say that the language of the bill is intentionally fuzzy. "Some people and legislators in our state, some of them think that any drag or anyone dressed up in what they feel is not an appropriate gender role is obscene and is harmful to minors," Kathy Sinback, the executive director of the ACLU in Tennessee, told BuzzFeed News last week.
Lee has a little over a week to sign the bill banning drag and has said he plans to. In addition to this ban, lawmakers approved a bill to restrict gender-affirming healthcare for minors, which would make Tennessee the fourth state to enact such a ban this year, after Utah, South Dakota, and, as of Tuesday morning, Mississippi.
IMAGE OF THE DAY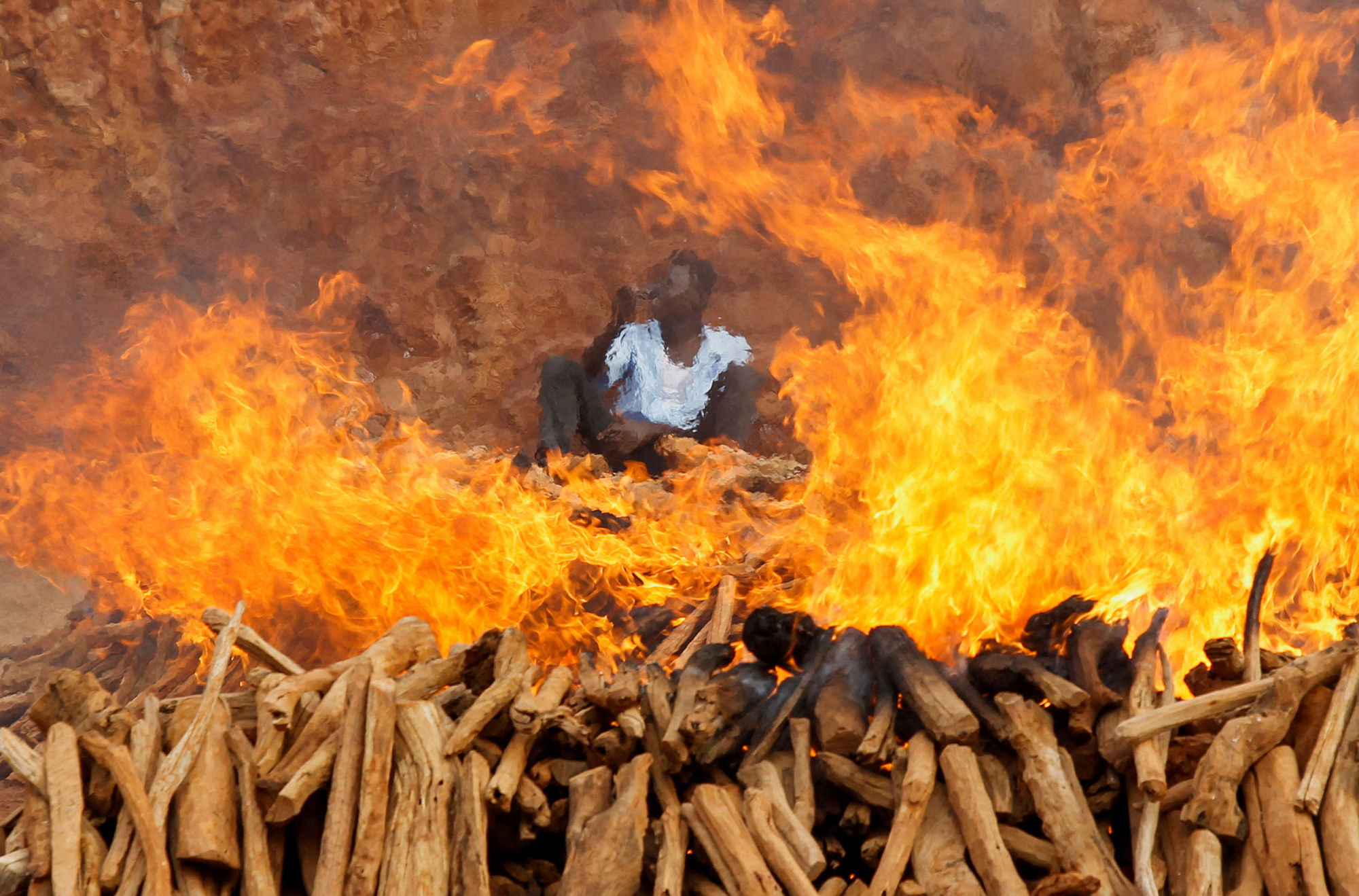 What Bel-Air does differently
After years of jockeying in the streaming wars against giants like Netflix and Disney+, Peacock may have finally found its edge with inventive reboots with predominantly Black casts, Daric Cottingham says.
Launching a reboot or reimagining of nostalgic IP is not an easy feat. Many attempts — like Gossip Girl and Peacock's own Saved by the Bell — struggled to find their footing before being canceled. But Bel-Air, a dramatic reboot of The Fresh Prince of Bel-Air, seems to be sticking even as it deviates sharply from the original show.
Fresh Prince was a 30-minute multi-camera comedy, while Bel-Air is a one-hour drama. The show honors the spirit and legacy of the Fresh Prince characters but expands the show beyond Will's woes, to include a more detailed exploration of side characters' lives, like his Aunt Vivian and Uncle Philip Banks's careers.
A single show does not make a network, and it's too soon to say whether Bel-Air will kickstart a trend of successful Black reboot narratives with Peacock. But the NBCU streamer may have stumbled upon a golden egg, and only time will tell if it hatches.
Still reading, eh? Seems like you might want to get this in your inbox. No pressure though. Just some food for thought.