This is an excerpt from Incoming, BuzzFeed News' morning newsletter dedicated to making sense of this chaotic world we live in. Join the club here.
A special counsel will investigate classified documents found in Biden's home and former office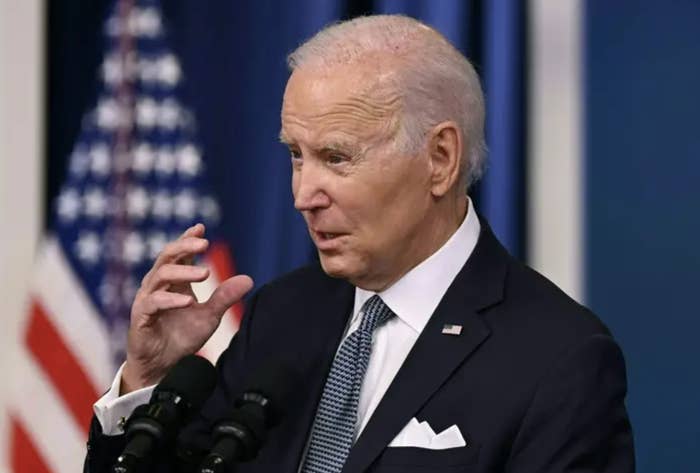 Attorney General Merrick Garland is appointing a special counsel to investigate the discovery of classified documents at President Joe Biden's former office space and home. Here's a timeline of how we got here:
Nov. 2022: Biden's personal attorneys discovered classified documents in Biden's former office at the Penn Biden Center for Diplomacy and Global Engagement and turned them over to the National Archives.

Jan. 2023: A second set of classified documents from the Obama administration was found at President Joe Biden's home in Wilmington, Delaware.

Thursday, Jan. 14, 2023: Biden said his administration is cooperating with the Justice Department, and that the documents were found next to his Corvette: "By the way, my Corvette's in a locked garage, so it's not like they're sitting out on the street," he said.
Former president Donald Trump is also under investigation for storing classified documents — however, there are vast differences between the two cases. Missing materials from the Trump presidency were first noted by the National Archives, and Trump resisted repeated requests from officials to hand them over. In January 2022, the agency retrieved 15 boxes of documents from Mar-a-Lago and found several high-level classified records. The FBI raided Mar-a-Lago again in August, discovering many more classified documents.

The second Russian military commander in three months
After just three months, Russia appointed a new military commander in Ukraine. Military chief Valery Gerasimov will replace Sergei Surovikin, who will become Gerasimov's deputy, CBS reports.

According to Reuters, Gerasimov played "key roles" in the 2014 annexation of Crimea and Russia's support for Syrian President Bashar al-Assad during the country's civil war.
SNAPSHOTS
Lisa Marie Presley has died at age 54. The only daughter of Elvis is survived by her mother and three children.
A Texas DA's office stands by an employee after his horrifying past tweets about Black women. His boss called herself a "believer in second chances," but Black women are outraged at the rebrand of Waymond Wesley, better known as popular TikTok food creator Chef Way.
A tech news site has been using AI to write articles, so we did the same thing here. This article was written entirely by ChatGPT and reviewed by a human editor. Can you tell the difference?
Prince Harry slammed members of the media in Spare. We asked them to respond. "I have absolutely no idea if Harry is referring to me, but I can tell you that I wasn't relying on him for my rent. ... How patronizing he is to ordinary people like me, who were not born with a silver spoon in their mouth."

Elon Musk breaks the record for the biggest loss of wealth
The Guinness Book of World Records has awarded Elon Musk a record for biggest loss of personal fortune. Forbes has estimated that in the last year or so, the wealth of the CEO of Tesla, SpaceX, and Twitter has dropped by $182 billion.
In November 2021, Musk's wealth peaked at around $320 billion, making him the richest man in the world. However, most of that was from Tesla stock, which dropped significantly in value during 2022. His purchase of Twitter in October 2022 for $44 billion — which he financed with some of his Tesla stock — also caused a big ding to his bottom line.
Meanwhile, former Twitter employees who were laid off last fall only just received their severance packages — and they're far less than expected. According to Business Insider, Musk said that people who left the company would be given three months of severance. However, this seems to include the two months where workers were being paid as "non-working employees" but still waiting to receive their severance.
Additionally, Twitter faces multiple lawsuits from former workers related to the company's mass layoffs.

IMAGE OF THE DAY
The Eve 6 guy offers advice
In the latest edition of his advice column, '90s alternative rocker Max Collins doles out some tough love:
To the guy who hasn't moved on from being kicked in the dick with an ice skate over a decade ago: "It seems that your grievance is not with the kid who kicked, but with yourself for your response, or lack thereof, which you subconsciously feel confirms an innate cowardice on your part. ... His reaction may not have been right, but it certainly wasn't unreasonable, and it sounds like it was probably effective, too. Did you and your friends fuck with him after The Kick? My guess is no."
To the woman who doesn't know how to trust again after being deceived for years by an ex: "The way he treated you toward the end of the relationship is totally indefensible, and I'm glad you were able to get out of the situation. ... Approach your next relationship completely differently."
These are very short excerpts from Collins's full advice column! Read the whole thing here.

Still reading, eh? Seems like you might want to get this in your inbox. No pressure though. Just some food for thought.