This is an excerpt from Incoming, BuzzFeed News' morning newsletter dedicated to making sense of this chaotic world we live in. Join the club.
Amazon warehouse worker Daniel Olayiwola uses his podcast to demand better labor conditions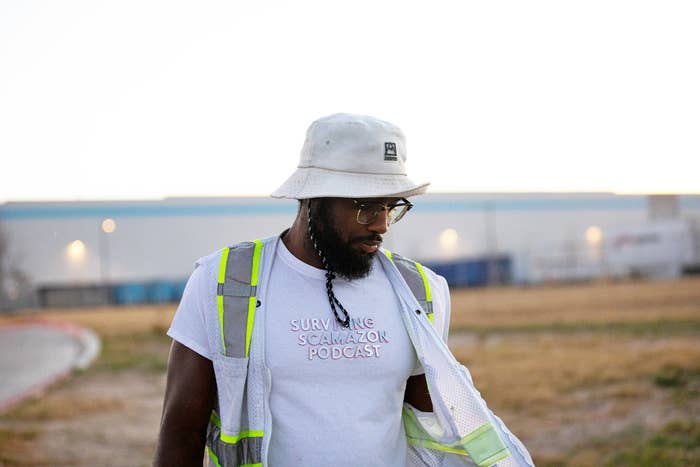 In many ways, Daniel Olayiwola embodies the sort of career Amazon proudly promotes. A 29-year-old warehouse worker and military veteran, he started at a warehouse in Jacksonville, Florida, five years ago making $11 an hour. He got certified to handle a forklift and settled into a role as a picker, pulling bins from shelves and moving items to a conveyor belt as quickly as he could.
But the job took a toll on his mental health, Olayiwola told BuzzFeed News. "You be getting home and thinking about not meeting rates and not [sleeping] very well at night," he said. "It's kinda traumatizing."
Olayiwola felt unsettled about the coworkers who iced their knees in their cars after shifts, the coworkers who returned to lower-paid positions after getting fired because there weren't any better options on the job market, and the coworkers who expressed resignation at the conditions, convinced that nothing would ever change.
After unsuccessful attempts to push for safer working conditions internally, last summer Olayiwola started a podcast with the provocative title Surviving Scamazon, two- to 10-minute monologues each focusing on a different slice of company policy and how it affects workers.
Olayiwola is far from a social media influencer. He doesn't have much time to create content. He's still learning how to edit videos. None of his posts have gone viral. But his podcast stands as a noteworthy case of a non-unionized, low-wage worker creating an independent channel to publicly and non-anonymously call out the company actively employing them. Olayiwola is part of a growing swath of hourly wage workers publicly demanding corporate accountability.
"Like everybody else, I'm just trying to find stability," Olayiwola said. "I'm not anti-Amazon, I don't hate Amazon, I'm just tired of the way they treat people."
The Supreme Court unexpectedly canceled oral arguments related to a Trump-era immigration policy
Title 42 is a decades-old health directive the Trump administration resurfaced in March 2020 to sharply curtail the flow of asylum-seekers into the US. The Biden administration has tried to end the policy, but has been stopped repeatedly by Trump-appointed district judges.
The court's decision to weigh in on Arizona v. Mayorkas means that Title 42 will continue until May, when COVID will no longer be an official national public health emergency, Politico reports. It also means that a single judge's decision will have shaped the Biden administration's border policy for a full year.
SNAPSHOTS
Michigan State students are sharing stories online about where they were when they heard of the shooting, and how the trauma of the event has already begun to impact their lives. Also, police say a connection between the suspect and the university has still not been determined.
Sen. John Fetterman has checked himself into a hospital to receive treatment for clinical depression. Fetterman was hospitalized last week after he felt lightheaded at a Senate Democratic retreat, but test results ruled out another stroke.
Kourtney Kardashian's vagina gummies claim to help you smell and taste better. Doctors say you don't need them. As good as the product's intentions may be, gynecologists across the country are cringing at the message.
Celebrity manicurist Lisa Logan is making space for Black women in her Harlem salon. Black manicurists only make up 2.4% of the profession — despite Black women being responsible for the biggest artistic and cultural nail trends.
A grand jury believes "one or more" witnesses may have lied during inquiry into Trump's efforts to overturn the 2020 election
"One or more" witnesses in Georgia's inquiry into Donald Trump's efforts to overturn the 2020 presidential election may have lied under oath, the special grand jury in the case revealed in a brief report released Thursday.
The special grand jury was examining efforts by Trump and his allies to overturn the results of the 2020 election, which Trump has claimed without evidence was stolen via voter fraud. In its report, the grand jury reaffirmed there was no voter fraud, noting that it had heard "extensive testimony" from poll workers, investigators, state employees, and more.
The grand jury recommended charging any witnesses who may have perjured themselves. While a special grand jury can recommend charges, indictments are ultimately up to the discretion of prosecutors. Notably, the special grand jury's report does not name who may have committed perjury.
IMAGE OF THE DAY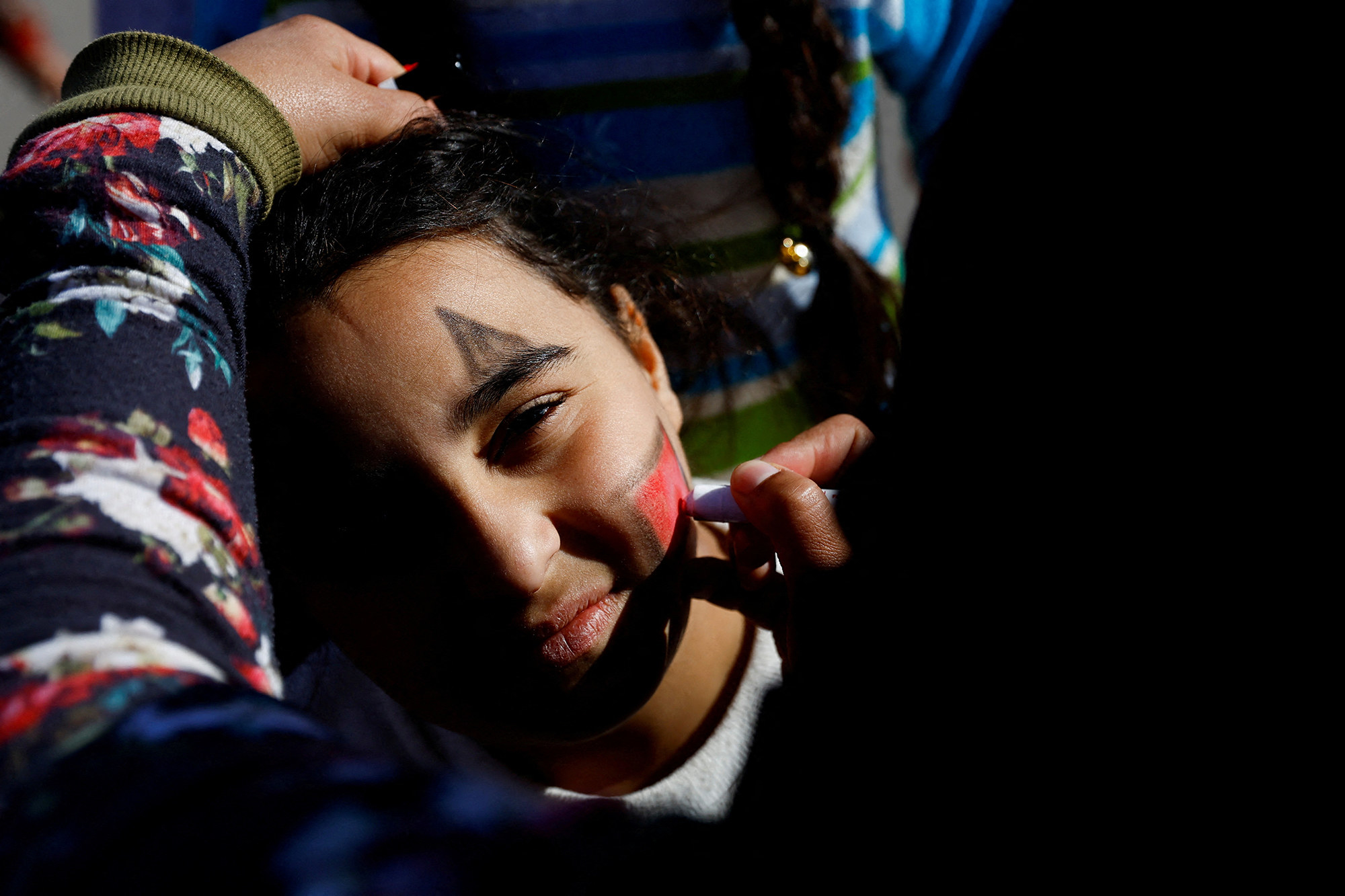 The best memes of 2023 so far
M3GAN. The killer doll from the eponymous horror film had been the subject of memes since the trailer first dropped in October 2022, but once M3GAN hit theaters in January, her place in the 2023 meme canon was undeniable. A sequel to the movie is already in the works.
Chinese spy balloon. Sure, it was a major international incident, and the military didn't seem too psyched about it, but on the bright side, we got some really good posts out of it. RIP, Chinese spy balloon, we'll miss you, babe!!!!
Big red boots. Clutching social media in an inescapable grip, the enormous cherry red boots were mocked relentlessly and turned into a meme before they were even available for purchase. They officially dropped on Feb. 16, and can now be yours for a cool $350.
There's actually more than three good memes from this year so far. Check out the rest in our full list.
Still reading, eh? Seems like you might want to get this in your inbox. No pressure though. Just some food for thought.