This is an excerpt from Incoming, BuzzFeed News' morning newsletter dedicated to making sense of this chaotic world we live in. Join the club here.
Airbnb is banning listings of former plantations and "slave houses" on its platform
Airbnb will no longer allow people to rent out houses where enslaved people used to live, including on former plantations, the company said in an anti-discrimination report published this week.
The new policy, which applies to US properties, was established with input from historic preservation architect Jobie Hill and following discussions with Color of Change, an online racial justice organization that in 2019 pushed websites to stop promoting wedding content that romanticized plantations where people were enslaved. Airbnb is actively taking down listings and "will continue to evaluate cases as they arise," Ben Breit, an Airbnb spokesperson, told BuzzFeed News.
The company came under fire in July this year over a "slave cabin" listing on its platform after a TikTok about the rental went viral. "These places really should be remembered for the hardships and horrific acts that happened here. They should not be a source of profit and entertainment," said Evan Feeney, a deputy senior campaign director for Color of Change.

An explosive gift in Ukraine
Poland's chief of police has been hospitalized with minor injuries, after opening a gift containing an explosive in Ukraine, CNN reports. The gift allegedly came from a Ukrainian official, but as of Thursday evening Ukraine had not formally responded to these claims.
SNAPSHOTS
The former police officer who shot and killed Atatiana Jefferson has been found guilty of manslaughter. Jefferson, 28, was killed early on Oct. 12, 2019, after officers responded to a nonemergency call about an open front door at the Jefferson household.
The White House will once again send Americans free COVID tests. For a limited time, all US households can order a total of four free rapid tests through COVIDTest.gov.
The godfather of Prince Harry and Meghan Markle's daughter? Tyler Perry. This is the first time Harry and Meghan have confirmed the identity of one of their children's godparents.
Ariana Grande just asked Jennifer Coolidge about the best sex she's ever had, and I did not expect her to answer so honestly. Coolidge also credited the pop singer with revitalizing her acting career a few years back.

Turn on this new iPhone and iPad security feature right now
In Apple's latest iOS update, a new feature adds end-to-end encryption for backups of your Apple devices stored on iCloud. The privacy community is cheering. The FBI, which has previously demanded personal data from Apple, is pissed.
Apple's Advanced Data Protection tool means that only you can access the data those backups contain. If a hacker breaches Apple's servers, for instance, they can't get your stuff. If a law enforcement agency demands that Apple hand over your backup data, Apple can't give it because not even Apple is able to look at anything in your backups.
Advanced Data Protection is currently available in the US, and Apple users around the world will get it sometime in 2023. If you're in the US, whip out your phone and protect your data now:
Update all your Apple devices — not just your iPhone or iPad — to the latest version of their operating systems.

Head over to Settings. Tap on your name at the top of the screen. Tap iCloud and then make sure that iCloud Backup is turned on.

Go back to the previous screen and tap Advanced Data Protection. Turning on Advanced Data Protection means that Apple can't help you recover your backup unless you set up a long-ass, 28-character recovery key. But, if you'd like, you can also designate a trusted contact who owns an Apple device to help you access your backup.

Once you do this, Apple will ask you to punch in your iPhone's unlock code and verify your recovery contact, and then you're DONE.
IMAGE OF THE DAY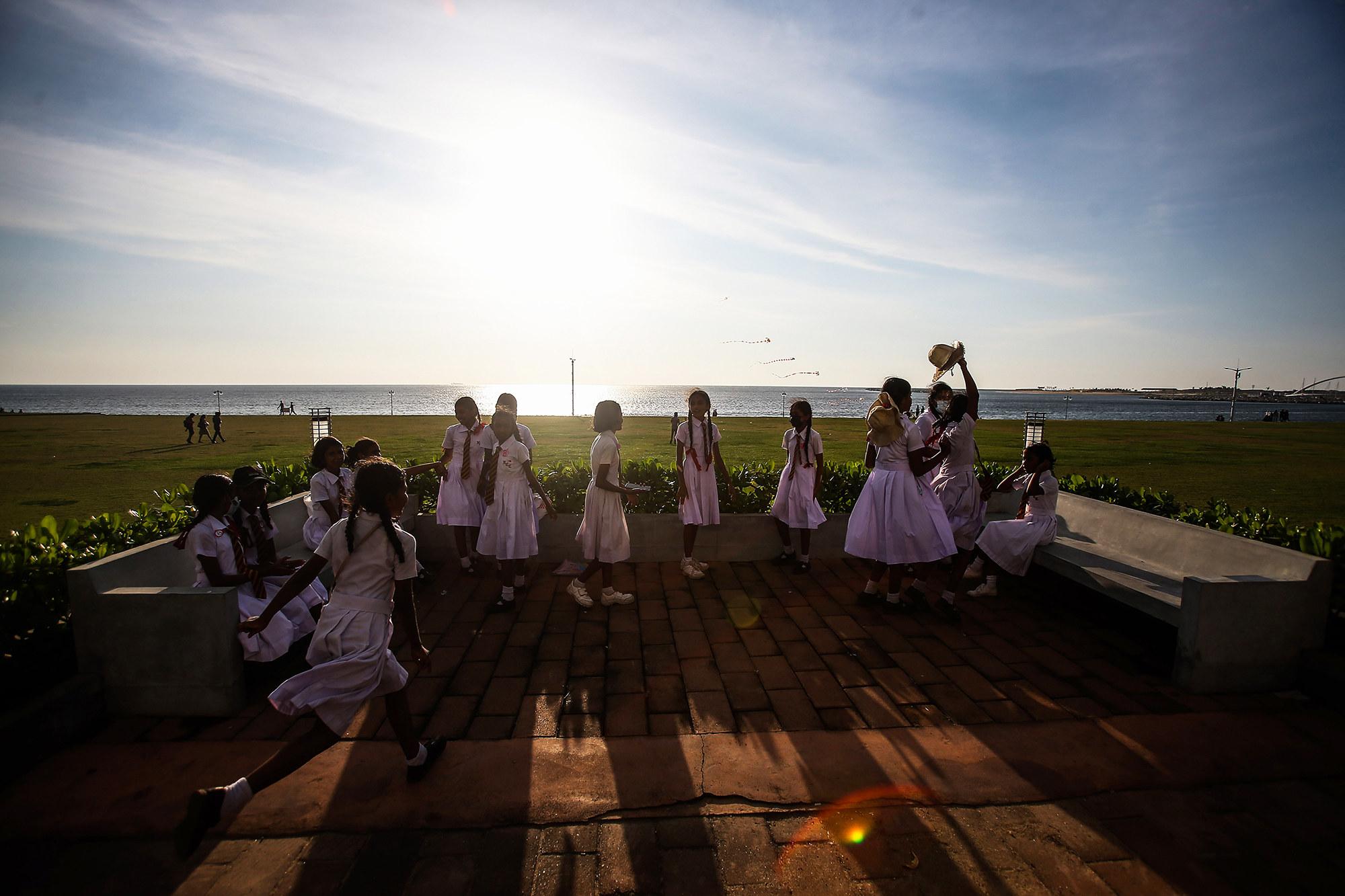 The movies we couldn't stop thinking about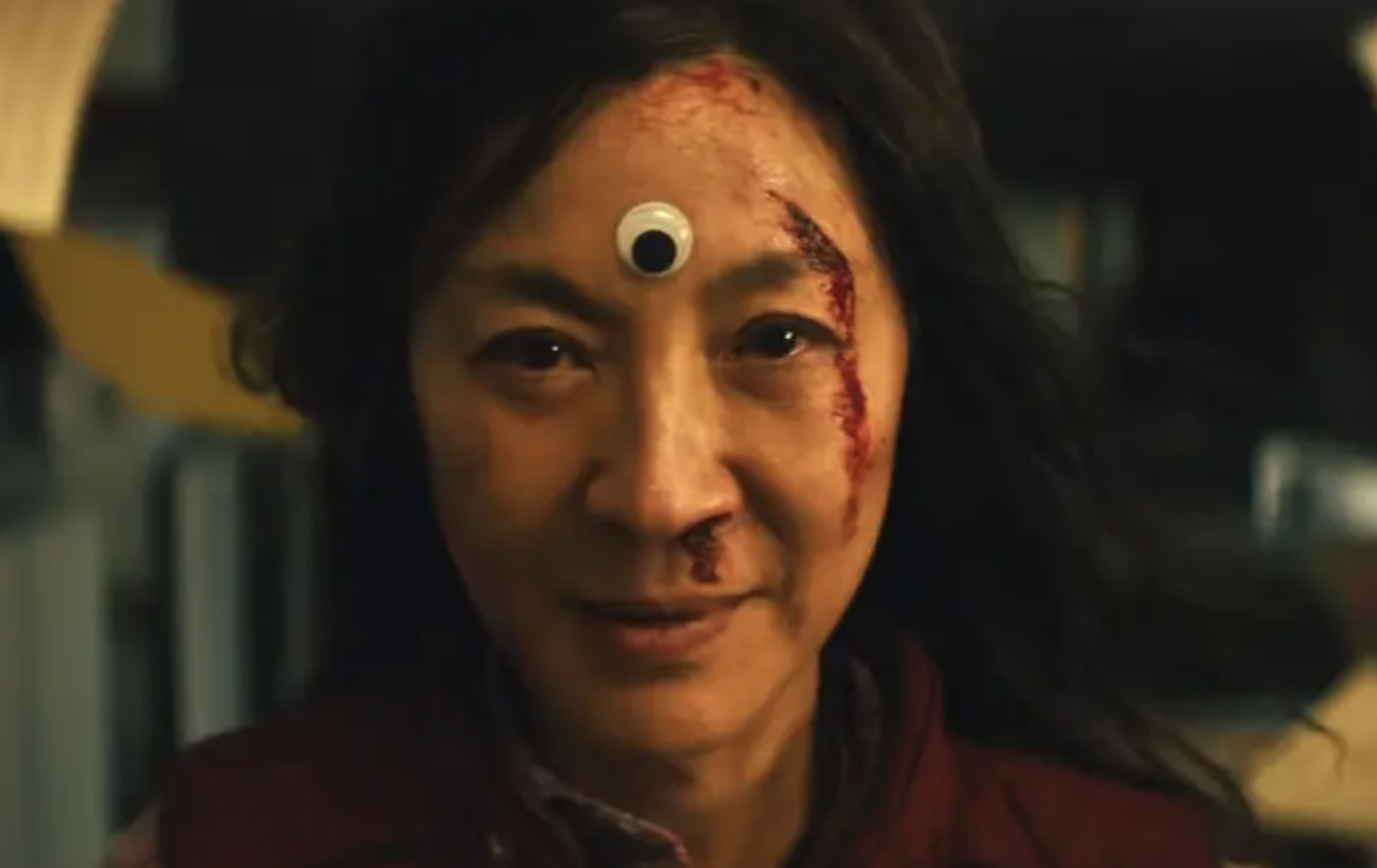 Everything Everywhere All at Once
People who have experienced a contentious parental relationship will ride harder for this movie than anyone else. It's not rocket science: When laundromat owner Evelyn (Michelle Yeoh) teams up with an alternate-universe version of her husband Waymond (Ke Huy Quan) to save the multiverse, the hurt and disconnection between her and her daughter figure strongly in the battle. I can see why some found the movie's ending cloying and unearned. But others saw their own story in the struggle and felt seen by the idea that the absence of love feels like a black hole, the possibility of its resurrection a galactic improbability. Who, me? I didn't say anything. —Estelle Tang
Aftersun
The directorial debut from Charlotte Wells is a quiet, evenhanded, and immersive movie about a father–daughter trip, and its stars Paul Mescal and Frankie Corio disappear into the roles so well that you might forget you're even watching a movie. Calum (Mescal) is a dad trying his best as he improvises and adapts while on a vacation with his 11-year-old daughter Sophie (Corio). Aftersun has the kind of last shot that stays with you long after the credits roll. It's the rare film where after it ended, everyone in the theater remained in their seats, quietly weeping. —Elamin Abdelmahmoud
The Menu
Shoutout to movies that respect your intelligence. This film's first big reveal comes earlier than you might expect, and the pace only accelerates from there, serving its tightly wound plot through elegantly understated cinematography and crisp dialogue that carefully unfurls the paths that brought these characters together. A bunch of obnoxious rich folks taking a boat onto a mysterious island for an exclusive meal prepared by a revered chef and a staff of workers laboring under grueling conditions? Of course some dark shit is about to go down. —Albert Samaha
This list didn't include your favorite from the year? Maybe it's in the full roundup.
Still reading, eh? Seems like you might want to get this in your inbox. No pressure though. Just some food for thought.