You're reading a reSEARCH excerpt from Incoming, BuzzFeed News' morning newsletter written by yours truly. If you're interested in reading Incoming in full, sign up here.
We did it, Joe. We have nearly gotten through the worst month of the year. No offense to all the Capricorns out there, but January? Not a fan. Not in the slightest. The holidays are over, it's grey and cold (in the northern hemisphere at least), the days are short, and the nights are long. Oh, how the nights are long.
Even when things are objectively thriving in my life, January's grog weighs on me every year. But no matter what actually happened in your life this past month, I'm certain that better times are ahead soon.
These are the things Incoming readers and I have been connecting with this week. Hope you enjoy it, and sending extra love to you for getting through a week full of difficult, sad news.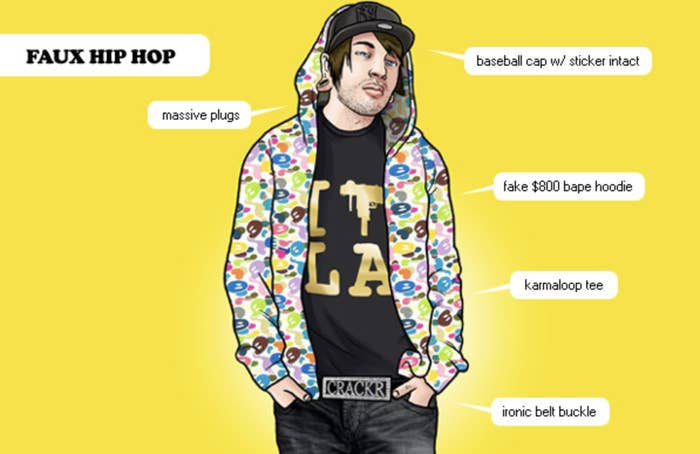 Revisiting
Your Scene Sucks. A website that's a relic of a simpler time: when everyone had a favorite alternative music scene. It features satirical archetypes of any '00s scenester you can think of, and some you probably won't believe are real. They're funny, on point, and a bit mean deep down, but somehow still feel relevant and accurate. —Zac
Obsessing
Mentaiko spaghetti by Two Red Bowls. I have been following Two Red Bowls, a food blog run by lawyer and home cook Cynthia Chen McTernan, for a long time now. Through reading her recipe posts and life updates over the years, I learned about her engagement, her first job at a law firm in New York, her wedding, the birth of her first child, her move to Los Angeles, the birth of her second child, the birth of her third child — you get the idea. Now, it's been a year and she hasn't posted anything online. Maybe she's busy with her family and full-time job. Maybe she's outgrown blogging. In any case, I wish her well. Also, this pasta is delicious.
Streaming
"10 Things I Hate About You" by Leah Kate. I found this song after searching for Spotify playlists that feature Olivia Rodrigo's "good 4 u," and it's the worthy sequel to O-Rod's hit that I was hoping to find. Kate's song, aptly named after the iconic teen film 10 Things I Hate About You, is an indulgent romp through the melodrama of heartbreak. Kate rattles off the highly understandable reasons she loathes her ex ("Five, you're toxic / four, can't trust you") with spitting venom, all the while hinting that such wrath can only be evoked by someone you used to love deeply. Although "10 Things I Hate About You" is largely a petulant middle finger to an old flame, what makes it gratifying is the sincere emotion running through its core.
Wow, you read the whole thing! Thanks for that. If you have a favorite corner of the internet that you'd like to share, send it my way at hellomobile@buzzfeed.com with the subject line "reSEARCH." We may feature it in a future newsletter.