As she promotes her latest studio album Joanne in a scene of the new documentary Gaga: Five Foot Two, streaming on Netflix starting September 22, Lady Gaga explains: "I don't think the world was ready to see who I really am because I wasn't ready to be myself. I'm saying 'This is me with nothing.'" This is the conceit behind the 2016 album Joanne, and, in some ways, the ostensible theme of this new film. Gaga has explained that it wasn't designed to be a "commercial" for her, but rather that she was simply looking to honor the director's vision of her life. Though she didn't produce the film, which was directed by Chris Moukarbel, he gave her "complete agency."

This kind of documentary has become an almost expected instrument for pop stars to present their own narratives about pivotal moments in their careers. For example, Beyoncé's Life Is But a Dream addressed her decision to fire her father as manager as she transitioned into the harder-edged musical incarnation of the 4 album; Katy Perry's Part of Me, which came out during her Teenage Dream career peak, explained the label struggles that culminated with her finding the cotton candy aesthetic that made her a star. These films offered some context for hungry fans to consider the intersections of these performers' personal and professional lives.
Five Foot Two does provide some interesting glimpses of Gaga as a woman. She declares a newfound confidence ("My threshold for bullshit with men" is over, she says); she opens up about her struggles with fibromyalgia — which this week caused her to postpone her tour — and her loneliness; and lets us in on some of the moments of doubt and anxiety that still creep up on her about her work. But the film is notably evasive in chronicling Gaga's professional life during an awkward moment of her career, from late 2015 to early 2017, as she recorded and released Joanne.
That album was intended as a mainstream comeback, following Gaga's decision to take a break from Top 40 pop stardom after her album 2013 Artpop underwhelmed and she made headlines for lashing out at her management. She ultimately stepped off the pop runway and reinvented herself as a jazzy chanteuse in duets with Tony Bennett, reminding us of her powerful voice and musicianship with stunning moments like her 2015 performance of songs from The Sound of Music at the Academy Awards.
Five Foot Two virtually ignores the elephant in the room.
None of this context is overtly addressed in the film. While all documentaries like this bob and weave around revelation and concealment to avoid being too explicit or too bland, Five Foot Two virtually ignores the elephant in the room: the overwhelming media narrative about Gaga no longer dominating the zeitgeist like she once did and the subdued reception of Joanne, which opened with her lowest-charting lead single in years and has sold fewer than a million copies, a small fraction of the sales for her early albums. Even Billboard registered its surprise at how quickly Gaga stepped back from the project, releasing a non-Joanne EDM single just six months after the album. Still, the story the documentary tells is not "struggling pop star attempts a comeback," but "pop star at her peak is nervous about 'stripping down' her image and sound."
The resulting narrative, unraveled through carefully curated personal and professional vignettes — featuring scenes of Gaga doing everything from going to the doctor to buying her own album at Walmart — is not especially revealing in the way that the conventionally humanizing title suggests. Instead, it helps explain why she has struggled to re-establish herself in the cultural landscape. At a moment when other pop stars have turned their music into intimate confession and reality television, Gaga has been unable to perform the personal in the boldly unconventional style that made her famous.
The most compelling public dramas around Gaga have always come from her career, not from her personal life. Even the National Enquirer ran a headline earlier this year ("Flameout! Lady Gaga's Career is a Goner!") as if reporting on a sex tape. And in the past, she has been savvy about commenting on these kinds of stories; her promotional trailer for Artpop attempted to get ahead of the media by proclaiming, "Lady Gaga is no longer relevant. Ever since Born This Way, she's a flop, DO NOT buy her new single.'"

But this kind of self-aware humor about her career is virtually absent from Five Foot Two. Aside from Joanne leaking early, there is no real failure in this film. The documentary begins and ends with her 2017 Super Bowl performance, one of the few "professional triumphs" of the kind that the promotional materials mention, which also gave her a momentary respite when her sales and streaming numbers got a big boost in the show's aftermath. But that show, the highlight of her recent career, was a celebration of her previous hits — not the new persona and style she was crafting and introducing throughout the period the documentary chronicles.
Aside from Joanne leaking early, there is no real failure in this film.
As she explains in the documentary, Gaga constructed the personal concept for Joanne by turning to the very distant past: a memory of an aunt she never met, who died of lupus at 19. Throughout the documentary, Gaga appears confused (much as observers were during the album's release) about what this family story means, and about the role it's supposed to play artistically, though no one around her seems to question it. She constantly presents the album as a deeply personal statement, as if it's literally the raw material of her life. "I am Joanne, I am my father's daughter, and so that's what this record is about," she tells a New York Times reporter in the documentary, after recounting the aunt's story. "It's your gift to your father," he says, repeating back her own narrative to her, and thanking her for sharing.
And there is a big scene when she presents the title song to her grandmother, who we are expecting to be deeply moved. But it ends up turning awkward — Gaga's grandmother, Angelina, seems confused by her desire to make drama out of this family story. ("You ready to hear it?" Gaga asks, somewhat somberly, and the grandmother nonchalantly replies, "I guess." The grandmother ends up comforting Gaga as she cries, reminding her, "Honey, it's been a long time. It's been over 40 years." As Gaga leaves her apartment, Angelina says, "Don't become maudlin over all this.")
That titular song's concept — revisited in the documentary — was not actually carried through the album. Instead, Joanne mixed Gaga's usual pop fantasias ("John Wayne") with political statements ("Angel Down," about Trayvon Martin), while restaging the history of rock from '60s melodies to '80s synth. She introduced this "intimate" album that people assumed would be about family or her life with the Pat Benatar–esque lead single "Perfect Illusion." Its accompanying video of Gaga as mosh pit chick didn't seem to connect to the stated overall concept of family relationships or being her father's daughter. She later said in interviews that the song was about relationship illusions in the social media age, and teased fans by suggesting it was about her ex-boyfriend Taylor Kinney. As with Artpop, Gaga seemed unable to edit her visual, lyrical, and promotional concepts into a cohesive pop presentation. "Perfect Illusion" peaked at No. 15 on the Billboard Hot 100, and quickly disappeared.
Gaga seemed unable to edit her visual, lyrical, and promotional concepts into a cohesive pop presentation.
In the worldview of Five Foot Two, which shows fans excitedly singing the song's lyrics, those who didn't like Joanne were simply turned off by an honest new artistic persona. (The film very quickly quotes voices from reaction videos saying she sounds too "different," requesting she "bring back the real Lady Gaga," and echoing her trailer, "She was over at least a couple years ago.") The real, arguably more honest, drama was happening outside of the camera's frame, as Gaga was cringe-inducingly invoking Trayvon Martin in her tweeted reply to a New York Times review that critiqued the album's lack of coherency and seeming lack of inspiration.
"It's scary 'cause you know if they don't like it, it's like, it's my life," she says at another moment in the documentary, of her fears before the album's release. But it's her art, not her life, that was up for critique. Speaking off-screen as footage of her taking promotional photographs appears on screen, Gaga explains the album's role as part of her ongoing attempt to de-escalate or reset her image. "I know that we want to elevate everything," she tells a member of her team, "but I can't elevate it to a point where I become Lady Gaga again, because then it's like, why even? Why did I make this record?" The comment reminds us that however personal the album might be, it was also a pop star's career move — as is the film about its making.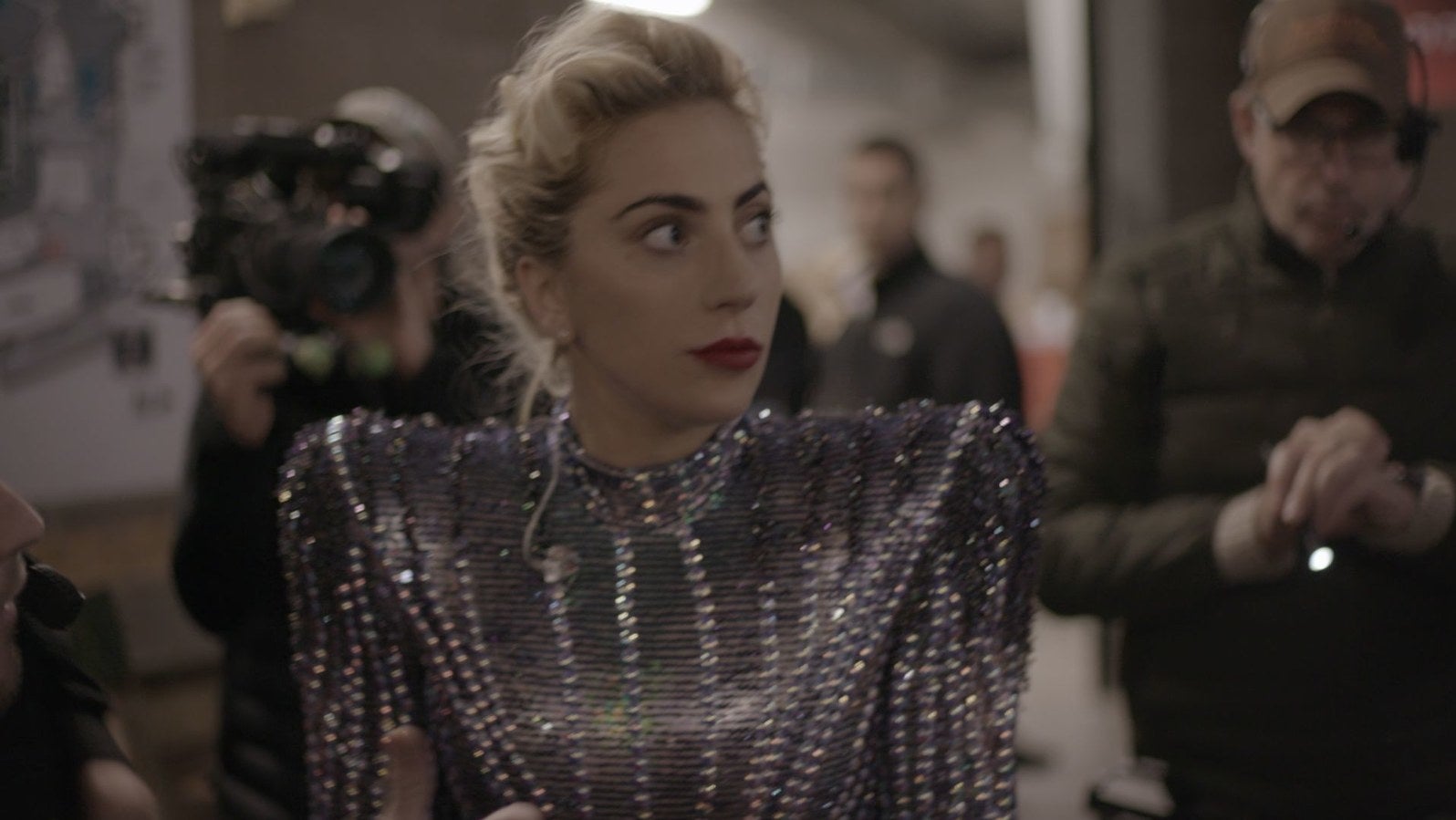 Perhaps Gaga is too close to Joanne, and the work she's done to create and promote the album over the past two years, to expect her or this documentary to have critical distance on it. But at one point in the film, she sheds interesting light on her earlier career. Sitting outside the studio, referring to producers or record company executives, she explains, "The methodology behind what I've done is that when they wanted me to be sexy or they wanted me to be pop, I always put some fucking absurd spin on it that made me feel like I was still in control."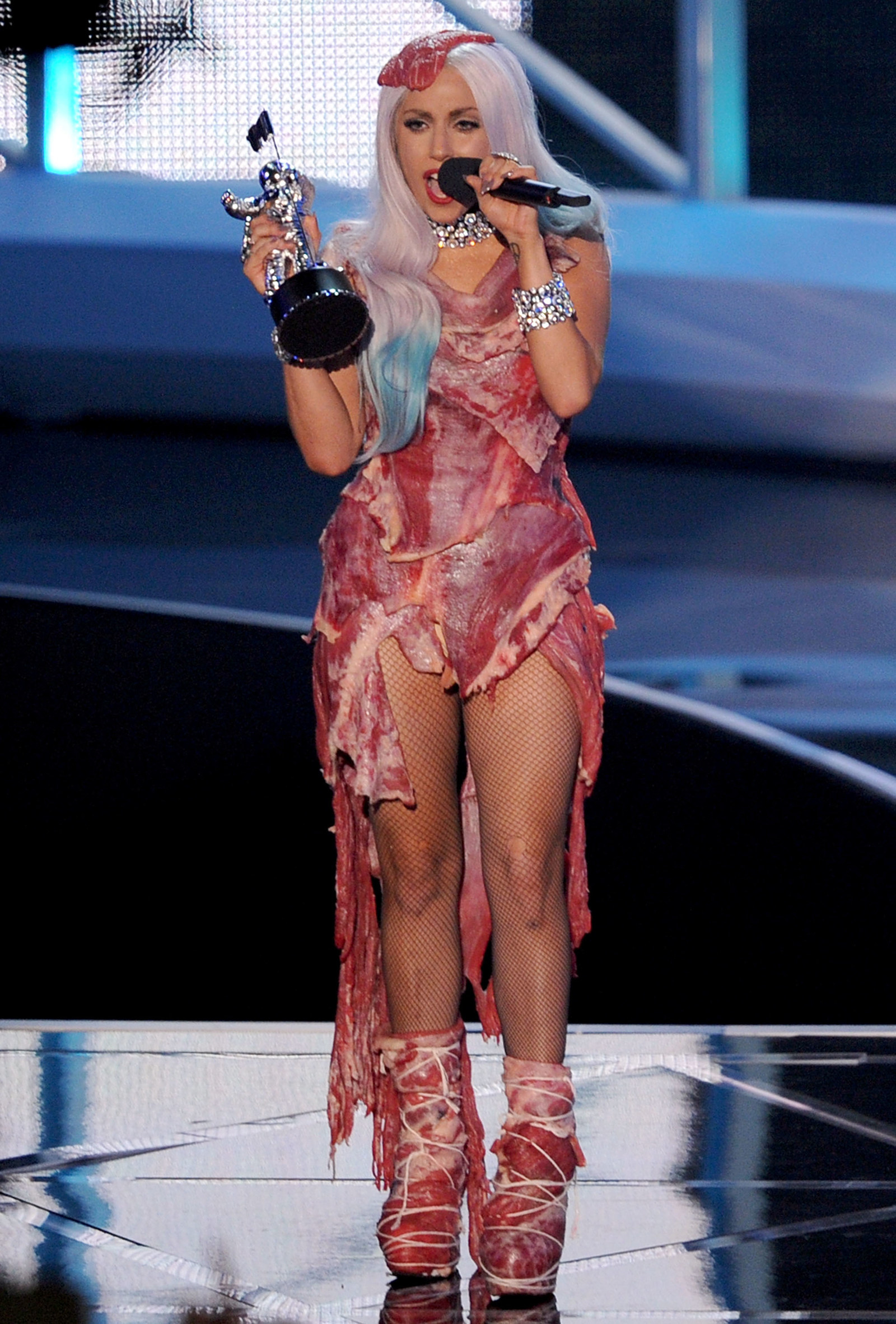 It's an illuminating way of viewing the provocative cultural politics of her earlier persona. But it's also a reminder that Gaga has not successfully managed to put her own spin on the current "personal pop" zeitgeist. During the time Gaga took a break from the charts, other pop stars have been making music about their personal lives in more explicit ways. Beyoncé, for instance, sent fans on a search for "Becky With the Good Hair" as they filtered the lyrics of Lemonade through rumors of real-life infidelity; Kesha recently released an album that acted as cathartic triumph over public trauma; Taylor Swift uses her music like a reality television show to comment on her ongoing public feuds and relationships, and the media narratives around them. (Indeed, Five Foot Two first made headlines because of Gaga's comments about Madonna.) In some ways, this reticence or unwillingness is understandable because Gaga has always been more interested in making art through commenting on the erotics of fame (whether the intimacy and erotics of paparazzi, or the love of applause), than by writing about love or participating directly in the celebrity dating circuit.
But one of the film's most telling moments comes when Gaga asks a stylist, "Do you think that, like, some of my older fans are going to be disappointed that I'm not dressed up?" And the stylist replies, parroting back Gaga's narrative about the album, "I think everyone's going to be excited that it's just, like, solely about feeling it, without anything to cover it up." It comes off as an employee telling the empress that she has — lovely — clothes on. But one can read between the puff-piece lines to understand why Gaga's attempt to transcend her meat-dress persona and showcase a more intimate side of herself through Joanne didn't quite hit the right notes.
"Stripped-down" Gaga is still a costume, and the old Gaga would have made art out of the artificiality of that pose. Instead, she turned to very conventional ideas about authenticity and family to perform the woman behind the mask. Gaga has always been able to spin her contradictions into compelling art and performances; perhaps limited by her access, the makers of Five Foot Two weren't quite able to do the same. Yet even if it avoids asking the most interesting questions about her, the film can't fully obscure the entrancing qualities of one of the most compelling pop presences of our time, playing herself playing herself — and maybe that's exactly how she wanted it. ●