As soon as Taylor Swift started teasing her latest single — the rainbow-burst "Me!" in May — the speculation game began. Was she unveiling a clothing line? Could the timing mean she was part of the Avengers franchise? Was she coming out? No such luck, as Swift ultimately unveiled an unremarkable pop song about being yourself.
The music and video — a rare Swift collaboration with Panic! at the Disco's Brendon Urie — were like a kid's confetti bomb explosion. The pastel colors signaled a softening from the black-and-gray palette of her Reputation era, and the simplicity of the "Shake It Off"–style chorus seemed like a — less mature — return to her usual happy-go-lucky style. The song peaked at No. 2 thanks to her massive fanbase, who bought it in droves, but like most of the music off her last album, it failed to match the impact of previous hits, and it's already falling out of the Top 10. The critical reception has also been the worst of her career.
Katy Perry, who, like Swift, found big success by collaborating with famed Top 40 producer Max Martin, has also been struggling; her last album, 2016's Witness, famously flopped. Her latest single, the hopefully titled "Never Really Over," released last week, is being promoted as her "comeback" solo release after two years of silence. But the song and accompanying video, which features Perry floating around a field in hippie muumuus while she sings about a never-ending relationship, initially trended on YouTube but quickly fizzled out. (It's topped out at 30-something million views, low compared with both her and Swift's 100 million–view average.)
Perry and Swift used to effortlessly dominate the conversation as they sent their sonic earworms shooting up the charts and into gyms and Starbucks everywhere. These minor missteps hardly mean their careers — especially Swift's — are in crisis. But they are at similar moments in their trajectories — Swift is now six albums into her career, and Perry five — and in many ways their current releases illustrate some of the perils of being centrist, risk-averse pop stars in a music world that's becoming more niche.
At some point, striving for the biggest audience starts sucking the fun and whimsy out of pop. And without the goodwill generated by risk-taking in service of a deeper artistic agenda — à la Beyoncé starting with her 4 album — the strategy of trying to mean everything to everyone starts looking, and sounding, rather pointless.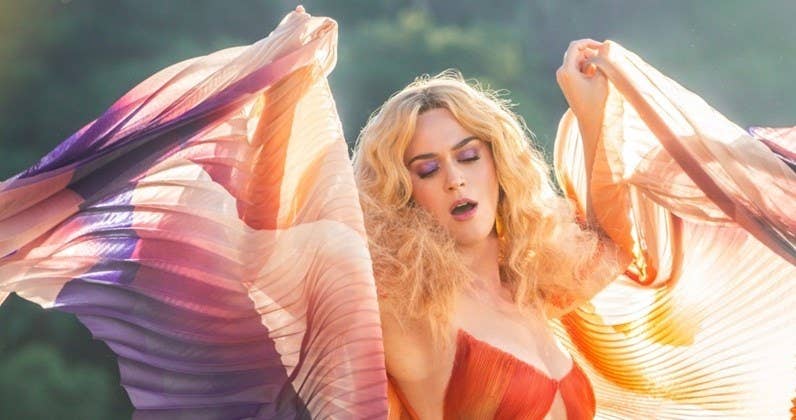 Perry's case is the more striking example because her commercial decline has been so sudden. She dominated the mid-aughts with her cotton candy dreamworld, singing about California girls and teenage dreams. She tied Michael Jackson's record of sending five songs from one album to No. 1 and could be versatile in her chart domination; she could do pop rock, dabble in trap, sell vaguely feminist inspirational anthems — and all with a wink. Her troubles started after the 2016 election, when Perry unveiled her new album, Witness, and spoke about her desire to move into a phase of "purposeful pop" — an awkwardly New Agey phrase that may follow her forever, like a music-world version of "conscious uncoupling."

"I used to be the queen of innuendo," she said at the time. "Now I want to be the queen of subtext — which is a cousin to innuendo, but it's got more purpose." It sounded better in theory than in practice. Her album's lead single, "Chained to the Rhythm," released not long after the 2016 election, alluded to people living in a bubble of distortion. A generous reading would be that she was referring to the mindlessness of the white suburbia that elected Donald Trump. She cut her hair and even wore a "Persist" armband and a Hillary-style pantsuit at that year's Grammy Awards.
But the single's gently massaging messaging flopped; it debuted at No. 4 but lacked her usual staying power. The song was neither radical enough to bring in a new audience nor poppy enough for her usual fanbase. Picking the wrong lead single seemed to largely dissipate any interest in Perry's subsequent releases. She quickly followed up "Chained to the Rhythm" with "Swish Swish" and "Bon Appetit" — the former a thumping shade anthem with a memorable Nicki Minaj feature, the latter a jittery bop with a culinary metaphor. They were the kinds of bonbons that usually ensured a hit for Perry, but neither made the Top 40. And despite her going all out with the promo — including the infamous 24/7 livestream of her life — the album underperformed, debuting at No. 1 thanks, in part, to concert bundling, but it plummeted out of the Top 10 the following week and never regained momentum.
Since then, Perry has gotten in trouble with nuns, become a judge on American Idol, and made more headlines for her relationship than for her music. She's released a number of one-off singles, but none of them have caught on in any significant way — on radio, YouTube, or streaming. "Never Really Over" comes after two other releases: "365," produced by Zedd, which was launched with a video in which Perry plays an android, but failed to reestablish her; and a Latinx wave–chasing duet on Daddy Yankee's "Con Calma," which is now rising on the charts but seems on-brand for Perry mostly because it's trend-chasing.
The strategy of trying to mean everything to everyone starts looking, and sounding, rather pointless.
During Perry's last album cycle, critics pointed to the way that her queerbaiting and desire for hip-hop cred made it seem as if her musical incarnations were just costumes. "I guess, like, everybody has to stay in their lane?" she said when she grappled with those accusations. Her current New Age moment is similar to Madonna circa Ray of Light — but without the self-seriousness, Orientalist fantasy, or inventive electronica sounds, it just appears generic. "Oh, we were such a mess," she belts in the chorus for "Never Really Over," "but wasn't it the best?" Like almost all Perry songs, it's the kind of universal anthem that one can imagine playing at the end of a blockbuster rom-com. But it seems to have no specific role or impetus in her own career arc.
As for Swift, her current single "Me!" seems equally random, more like career management to de-escalate her "controversial" Reputation era and reingratiate herself as the older sister of her young fanbase, rather than make a grown woman's artistic statement. (This has nothing to do with leaning into girlish imagery — Mariah Carey's Rainbow is a masterpiece.)
Swift's trajectory has been somewhat different — and initially more successful — than Perry's. When her nonmusical life and Kanye controversy got her in trouble for playing into a self-victimizing white girl narrative, Swift seemingly disappeared. When she returned, rather than engaging the political zeitgeist in any way, she released the lead single for 2017's Reputation, "Look What You Made Me Do," which was all about her: She entertainingly reclaimed the feuds, the image, and the controversies on her terms. "At that time I coined this phrase, 'There will be no explanation, there will just be reputation' — 'cause I am dramatic," she told Ellen DeGeneres about that era, owning her flair for overreaction. "That's a very dramatic thing, but it rhymed. It was kind of catchy, so I stuck with it."
In terms of promotion, Swift played to her fanbase and initially came out on top. The song was No. 1 for two weeks and dominated Twitter chatter; whether people thought it was good or bad, they reacted to the subtweety lyrics, the lack of melodies, the creepy music box chimes. But that only worked for the feud-centric first single; none of the singles even remotely matched her earlier overwhelming success. (Reputation, unlike Perry's Witness, ultimately got good to great reviews.)
Swift then finally came out politically, raising questions about whether this would play out in her music in some way. But what the arrival of "Me!" made most clear is that Swift seems to want to wipe the slate clean from her last album — and a palate cleanser as a lead single is smart marketing, but boring art. Swift turns 30 this year, but her music sounds more childlike than ever, and not in a fun way.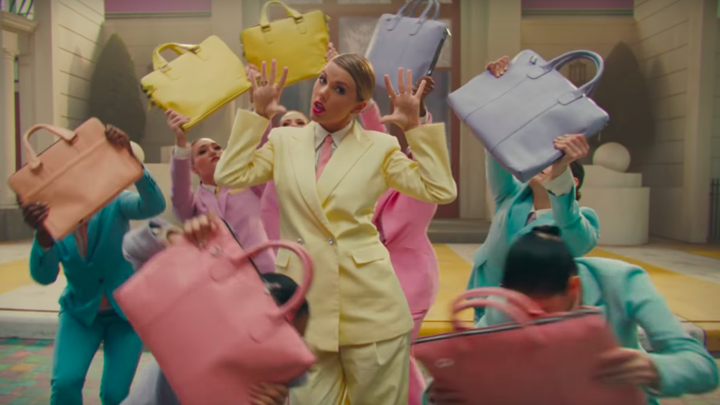 Perry's and Swift's specific troubles with radio or streaming might be attributed to the increasing nichification of Top 40 pop. Of course, other pop divas have figured out how to solve that in different ways.
Lady Gaga had to sashay away into a fantasy film world to make her music connect again. (In the process, A Star Is Born reglamorized white heterosexuality more than the entire Bachelor franchise, and I say this with love for both artifacts.) Ariana Grande is currently achieving the biggest success of her career because — with songs like "Thank U, Next" and "7 Rings" — she leaned into trap, like Perry, and made her love life the content of her songs, like Swift. (Still, she did so in distinctly Grande-ian terms, trapifying the Sound of Music to stick with her fascination with musical theater.) Newcomer Billie Eilish is about to have her first No. 1 Hot 100 hit with her spooky pop and art school white girl theatrics, which read as more authentic for the streaming niche pop moment. Who knows what Miley Cyrus thinks she's doing.
Pop music doesn't have to be personal, original, political, or transgressive to be great.
Part of what's interesting about Swift and Perry is that they prefer to stay away from controversy. Aside from exceptions like Perry's queerbaiting "I Kissed a Girl" and Taylor's Reputation era, they seem not to want to turn off their teenybopper fanbases (or their parents) in any way. To their credit, that means they never had a Miley Cyrus twerking moment of "growing up" as white girls by acting out a "transgressive" proximity to blackness. But at the same time, they seem unwilling to take the kinds of risks that separate the good pop divas from the greatest: Mariah making hip-hop features central to her pop, Madonna using electronica, Rihanna insistently making dancehall mainstream, Beyoncé moving away from girl group melodies to unapologetically speak from her perspective as a black woman.
"I guess I'll just stick to baseball and hot dogs, and that's it," Perry half joked during her Prism album cycle, responding to criticisms of cultural appropriation with an attempt to satirize white culture. But the thing is, there was something unique about her "baseball and hot dogs" basic beachy-white-girl-on-steroids aesthetic. At least it was a perspective. Similarly, Swift's Sylvia Plathian songwriting about her experiences for the TMZ age — complete with naming names — became its own form of performance art piece about white girl power.
Pop music doesn't have to be personal, original, political, or transgressive to be great or deep. If anything, Perry's attempt to explicitly wade into politics — however subtly — demonstrates that it can be a tough balancing act. The funny thing about pop is that when it works, it's seamless, but when it doesn't — when you can somehow see what a song is going for but doesn't quite get at — the illusion is broken. And right now, both Swift and Perry seem remarkably basic.
"I'm the only one of me," Swift sings in "Me!" It's the distance between the song's supposed self-defining empowerment and its actual blandness that provides the most interesting commentary on both Perry's and Swift's current moments. ●