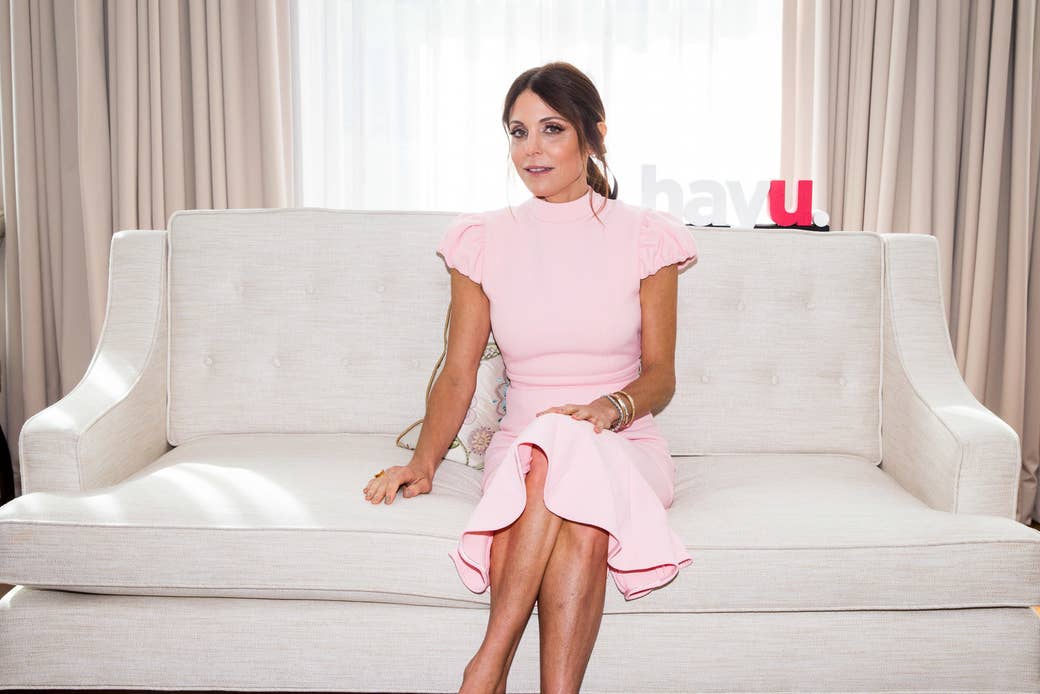 Since her initial launch to fame on Bravo's The Real Housewives of New York, Bethenny Frankel has worn a lot of hats: the creator of the Skinnygirl brand, a best-selling author, a one-woman Puerto Rico relief effort, and an endless generator of tabloid headlines about her personal life. Frankel gets a lot of credit — from a Forbes magazine cover to a New Yorker profile — for seamlessly leveraging her reality television stardom into a branding empire. In fact, she is often mentioned alongside Kim Kardashian as one of the savviest reality TV stars turned brands.
Reality television itself is an evolving business, and thriving on a Bravo franchise requires its own adaptations. Housewives takes the raw material of the women's real-life divorces, bankruptcies, and struggles with addiction, and makes an ongoing soap opera about their reactions to all these events, as well as their often dramatic interactions with their fellow castmates. Frankel, who was willing to show everything from a pregnancy pee test to the cracks of her relationships on camera, originally seemed like a perfect fit.
But as her interactions and feuds with the other castmates became increasingly toxic, she left the show in 2010, later saying she had been embarrassed by the franchise, which had started to feel "dirty." After leaving, she embarked on her own Bravo spinoffs as she built her Skinnygirl brand. She became one of the few Housewives to achieve legitimate business success through the show. She was able to break out of the franchise's confines and be taken seriously as a businesswoman, before returning to the franchise with much fanfare in 2015, with more power and more control over her own narrative.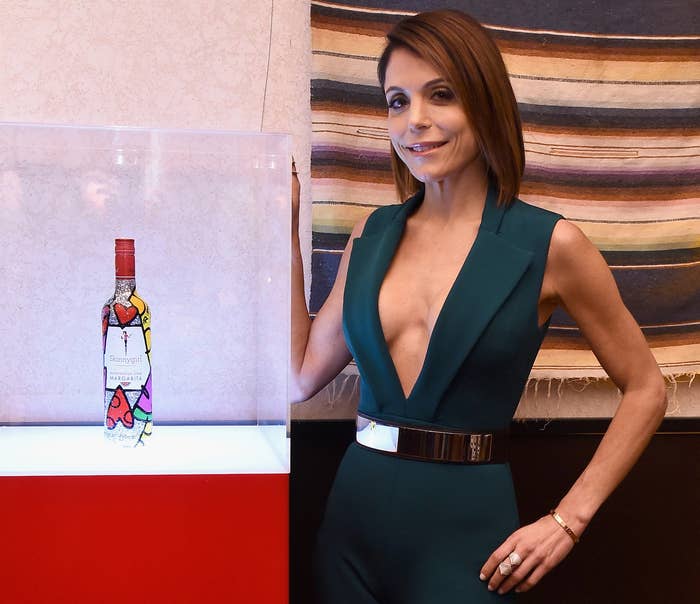 Being on a television show of course allows Frankel to remain relevant as a celebrity, which is required of all celebrity entrepreneurs, and since her return, she has made the franchise work for her, promoting everything from her Skinnygirl margaritas during a cast trip, to her new denim line this season. Frankel's real-life business success offscreen makes her shameless brand promotion onscreen seem less desperate. But she is also no longer embarrassed to entangle herself in the mix of the show's storylines, alluding to her messy divorce, and getting in the kinds of fights with her castmates that once made her leave the show. This season, the third since her return, Frankel once again generated a lot of the drama and garnered most of the attention — hard to do when another castmate was arrested and charged for allegedly refusing arrest! — thanks to a headline-making friend breakup with Kennedy-adjacent castmate and one-time bestie Carole Radziwill.
The clash resulted in the most dramatic outcome possible: Radziwill exited the franchise while Frankel victoriously signed on for another season. (In one of her last tweets about Radziwill, Frankel claimed that Radziwill didn't exit the show on her own terms, but was fired.)
As reality shows have become increasingly transparent on camera about what goes on behind the scenes of their filming, Frankel has become a controversial symptom and symbol of this shift, raising questions about the network's supposed "favoritism" toward her, and the nature of her role on the show — is she actually a producer? But through highs and lows, Frankel has arguably become an expert at "playing herself." And for almost a decade — in a franchise better known for dragging participants into infamy rather than legitimate fame — she has managed to consistently come out on top.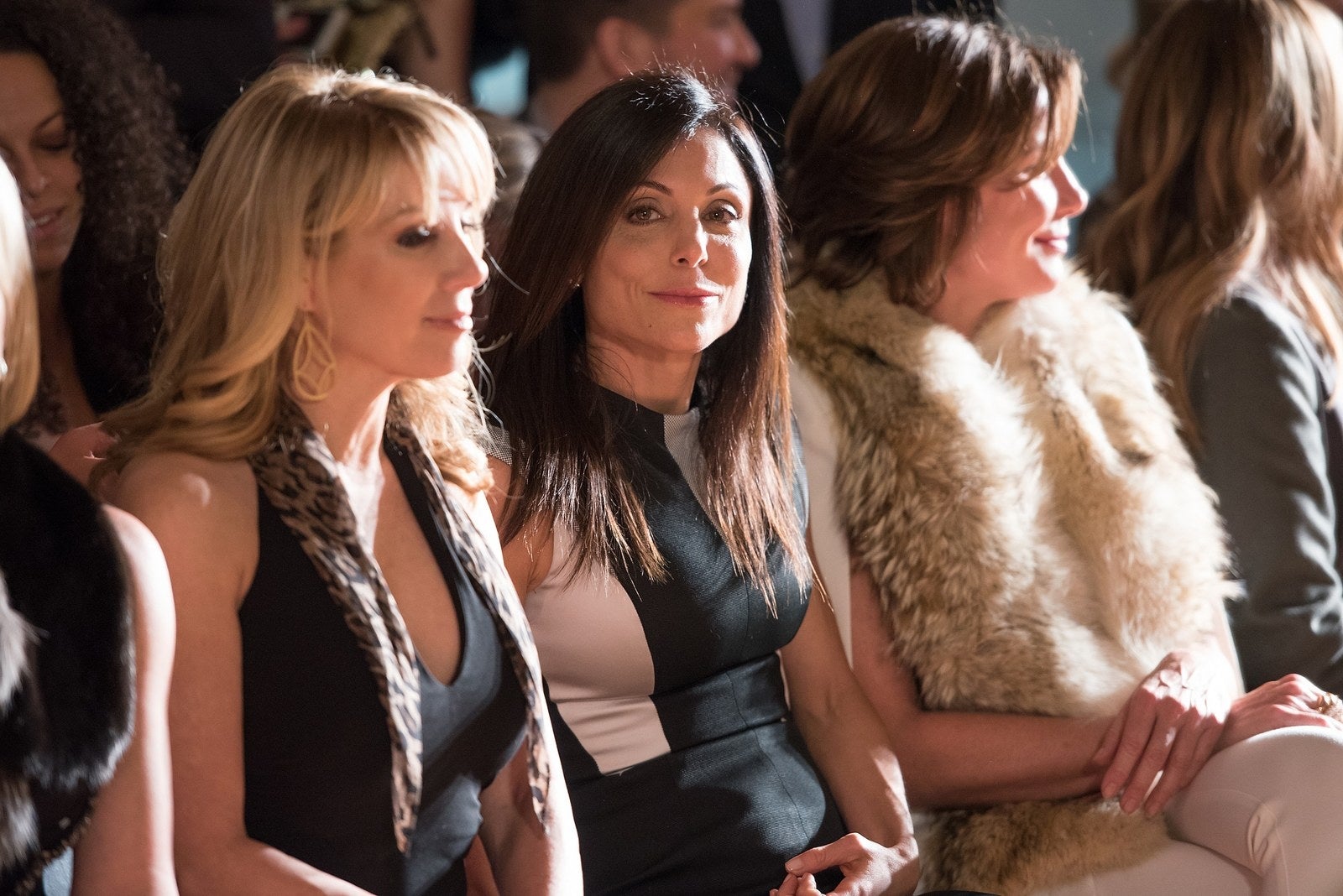 Though her huge success in reality branding makes it seem as if everything Frankel touches turns to gold, her persona hasn't worked as well on every platform. Few remember her 2005 stint on Martha Stewart's single-season takeover of The Apprentice. (Stewart herself told Frankel that she wasn't "likable" enough on the show.) Her Ellen Degeneres–backed daytime talk show famously flopped in 2014, and her more recent Bravo real estate show struggled in ratings this year and hasn't been renewed so far.
Yet she found a comfortable fit in the ecosystem of the Housewives franchise in 2008. "I went on the show single-handedly and exclusively for business," she has said, alluding to the Bethenny Bakes products she originally wanted to promote on Housewives. But unlike a competition show like The Apprentice, the Housewives shows work under the premise that they are capturing an ongoing slice of time in the women's personal lives. "... You get into the show, and you're talking, and you're living, and you're interacting. It's about a lot more than food," she explained, noting that her original plans to only promote herself as a chef would have been impossible on the show.
Producer Andy Cohen originally didn't want Frankel to be on Real Housewives because of her reality television experience on Apprentice, which made him wonder whether she could be authentic in the same way that other castmates less experienced with reality television conventions might be. But ultimately her reality expertise — her ability to play herself on camera and understand the conventions of reality editing — ended up helping the franchise, because of her sense of humor, and also because she almost became a kind of on-camera producer-as-castmate, willing and able to explain the way the show's mechanics worked to viewers without distracting from the show.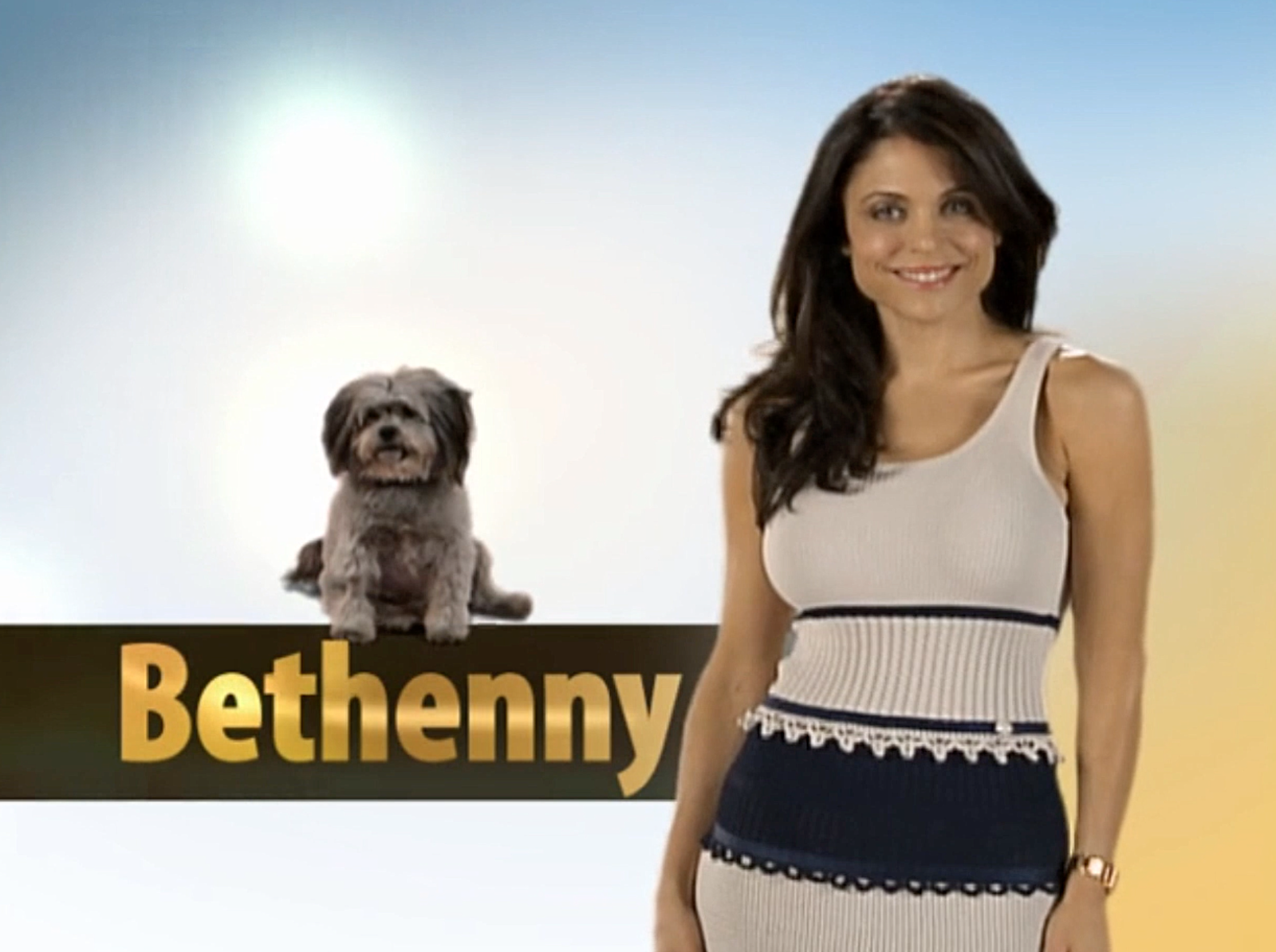 From that first season, her observational humor — aimed at herself and the other castmates — made her the show's "Greek chorus," as producer Cohen described it in one reunion. She was like a more neurotic, Upper East Side, real-life version of Carrie Bradshaw. She mocked what she called castmate Jill Zarin's yenta-like antics and Cher-style outfits and Ramona Singer's "Ramonics," but was also willing to poke fun at her own neuroses and show a more introspective side. She opened up about her troubled family background — from witnessing domestic violence and being abandoned by her father, to her issues with men, not unlike Khloé Kardashian's. She filmed awkwardly vulnerable scenes with then-boyfriend Jason Colodne, who refused to answer her question about moving in with her. "We'll talk about it later," he said, amid a drawn-out silence. They broke up soon after. (And he was fired from his job in part because of his appearance on the show.)
Through highs and lows, Frankel has arguably become an expert at "playing herself."

In the first season reunion, Frankel went after a social-climbing Brooklyn couple, the McCord–Van Kempens — now banished to Australia — for blaming "bad editing" for their portrayal on the show. Frankel's confrontations on the second season, with new castmate and former model Kelly Bensimon, set the standard for Frankel's masterwork exposing inauthenticity on the show. "This is you, this is me," Bensimon told Frankel during one angry meetup, gesturing with her hands to suggest she was at the top of the hierarchy. "You're up here because you're a model," Frankel replies sarcastically, "because you won't put your name on any invitation, because you collect celebrities as friends … 'cause you've met me 10 times and you act like you've never met me before."
The scene became iconic in part because Frankel explicitly called out the kind of unwritten social rankings that are one of Real Housewives of New York's major themes. (The relationships on the New York edition of Housewives, in general, appear to have more at stake, in part because, as Cohen has pointed out, the New York castmates specifically were all from real-life overlapping social circles.) But in retrospect, the argument with Bensimon was most noteworthy because it demonstrated Frankel's willingness not to separate her off-camera life from her on-camera relationships. Her framing of Bensimon as an inauthentic, celebrity-chasing non-girls' girl was more credible because she was willing to bring up that she ignored her in their off-camera life. She also accused Bensimon of bringing a fake boyfriend on the show in order to have a storyline.
Frankel's revelations of these behind-the-scenes shenanigans at the reunion paradoxically made the show feel more real, and this willingness to call out "inauthentic" castmates helped generate even more drama. This move of authenticity callouts reached a climax during her real-life estrangement from castmate Jill Zarin. Zarin had originally suggested Frankel to the casting crew, and their friendship grew on the show until they became like a reality version of Lucy and Ethel. But Frankel's emerging Skinnygirl success — and potential Bravo spinoff — generated resentment in Zarin, and their feud consumed the third season of the show and the reunion.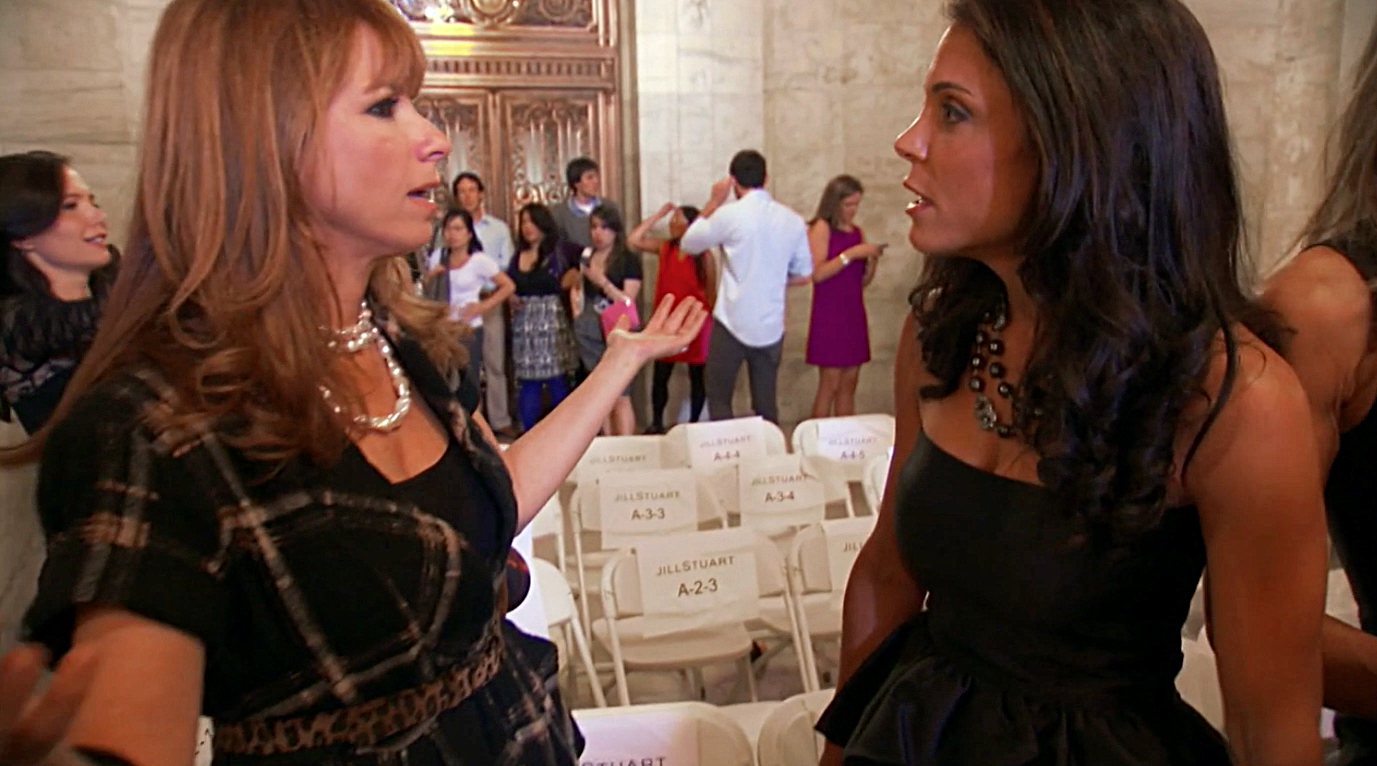 Most important, because their friendship was so intertwined with the show, behind-the-scenes production details and airing schedules became part of the reunion discussion, which Frankel had always been willing to make part of her own storyline. Zarin — who was eventually fired after the following Bethenny-free season — has since claimed that Cohen hated her and favored Frankel, who she believes had stooped to Jerry Springer–like antics. Bravo had clearly bet on Frankel and spinoffs around her — initially Bethenny Getting Married — though producers later said they had hoped Zarin would make up with her.
But arguably it was less that Frankel was "favored" and more that her ability to both be radically open and vulnerable on the show, and her willingness to call others out on their lack of authenticity on camera — which itself became a big dramatic motor — made her more valuable to Bravo. Her spinoff Bethenny Ever After wasn't just an infomercial about the booming success of Skinnygirl or her happiness about the birth of her daughter. Though questions were raised about staged storylines, her marriage to Jason Hoppy and its first cracks all aired on her show until the final season in 2012, right before their bitter separation.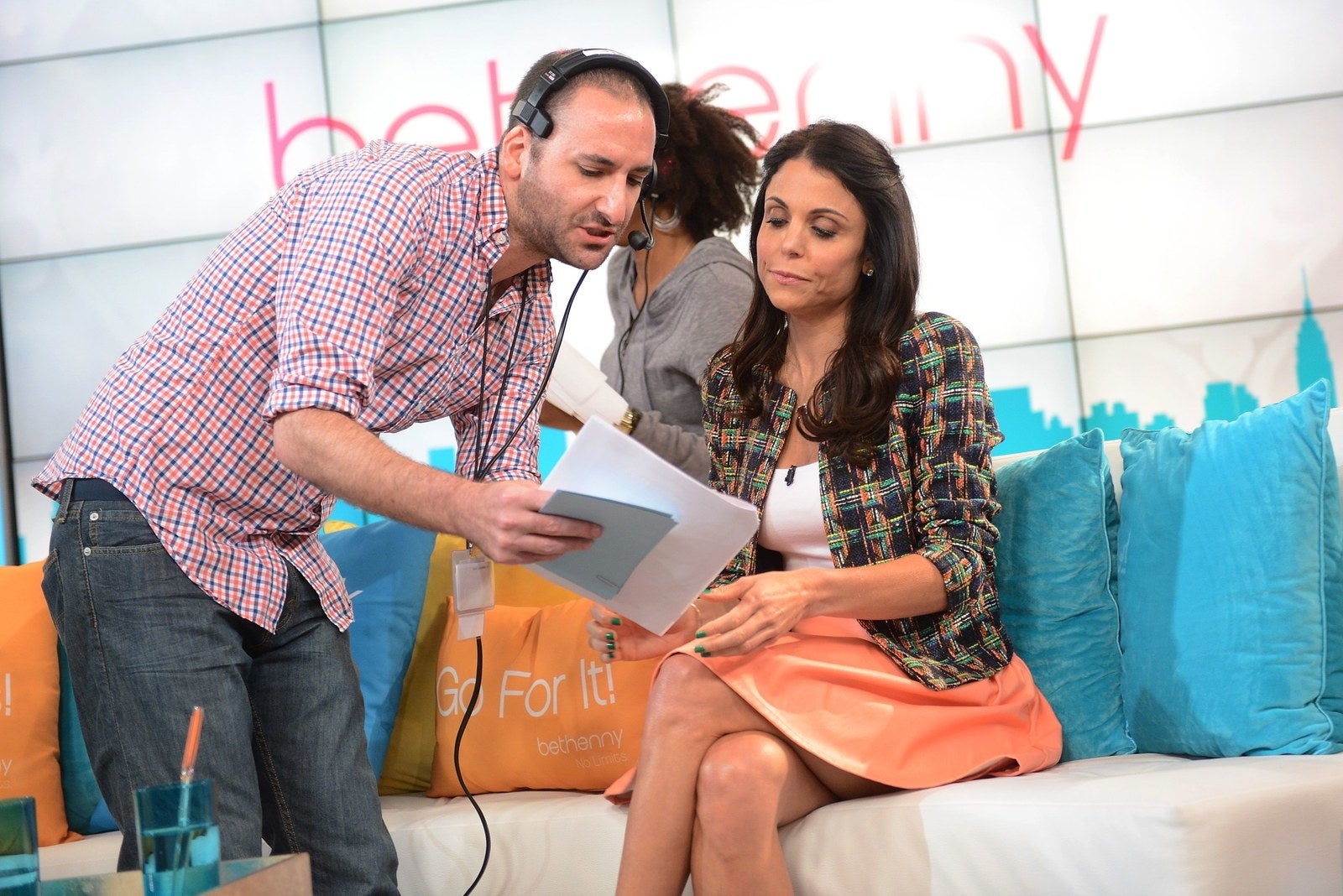 When Frankel reemerged with a talk show, which debuted in 2013 after a trial run, she claimed she was over reality television. But the daytime show was canceled in 2014 in part because she didn't just get to "play herself," and the format was less "real" and more "constricting," as she put it. She had to take on the more formal — performative — hosting duties. "I did not really enjoy doing it," she explained after its cancellation. "I felt like I was a crossing guard…'First, the pumpkin soufflé. In two seconds, Jeremy is going to come out to his mother!'" Her return to the ensemble cast and more improvisational setting of Real Housewives made sense, but once again became controversial.
Frankel's return to Housewives almost functioned like a one-woman reboot, generating excitement and plenty of attention for both herself and for the show. But most of the drama her first season back resulted from the castmates reacting to her remove from the show, as she held back from the usual dinners, trips, and meetups. It was almost as if she was still filming her own spinoff, down to her sessions with her therapist, Dr. Amador, whom viewers knew from Bethenny Ever After. "We're not on a show together. I'm living my life, and there's a camera watching it," she said of her relationships with the other women in a 2015 BuzzFeed News interview.
Her ability to stay above the fray of other cast members feuds and storylines raised questions about her role on the franchise and whether she had become an "uncredited producer." Questions grew louder after two castmates who'd joined in her absence but were spurned by her — Heather Thomson and Kristen Taekman — left the show after that season. These questions came up again the following season when she brought out information about another castmate's fiancé that seemed to have been fed to her by producers. Cohen has denied allegations that Frankel has a hand in editing or firing and hiring, but speculation hasn't died down: This season, her role came up for debate again after a Zarin-like friendship breakdown took over the main storyline for the season.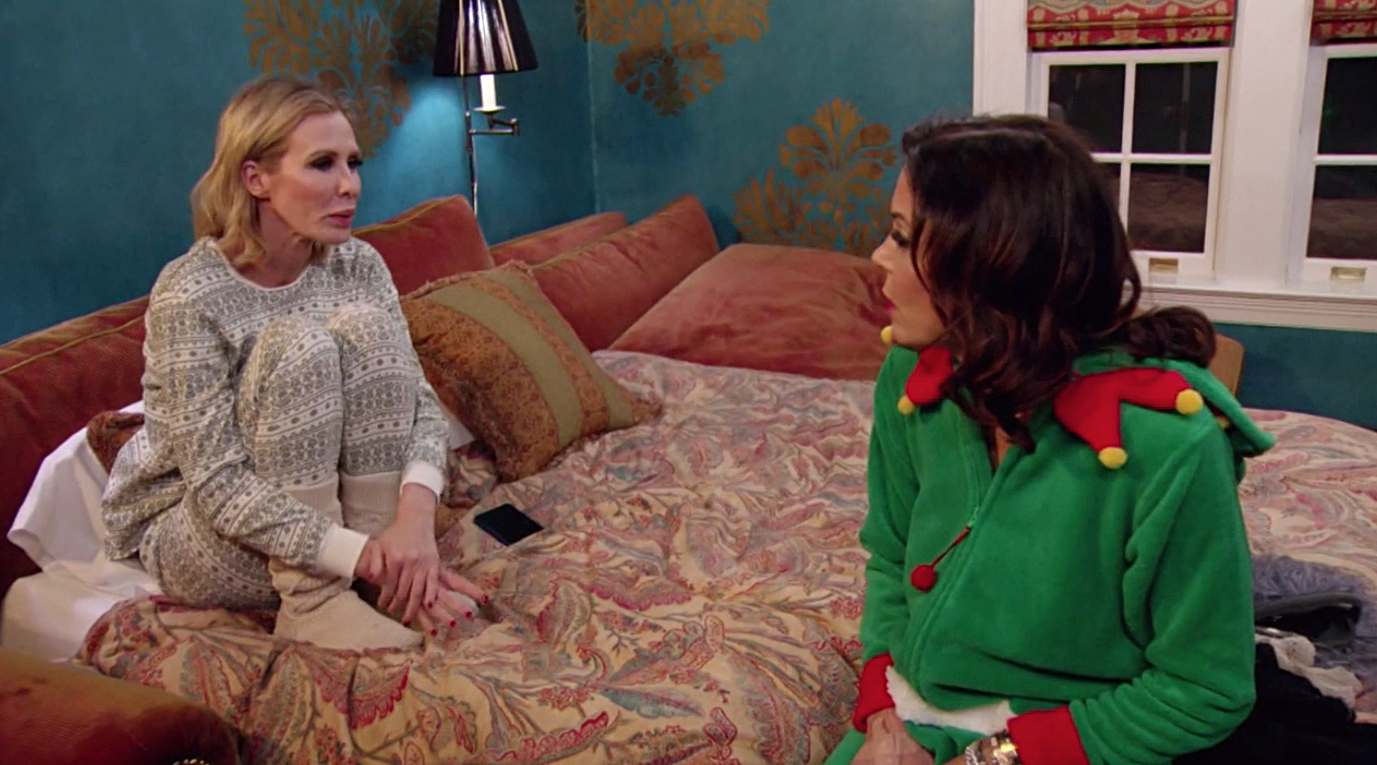 Frankel's estrangement from castmate Carole Radziwill was the main piece of news out of the latest season of RHONY almost from the start. It is always difficult, and part of the fun for viewers, to disentangle the chronology of real-life events versus the framing of these events in the finished product of the show. Often off-camera events influence what we see on the show, but there is an element of "pics or it didn't happen," which makes it impossible to know exactly when Frankel and Radziwill's friendship fell apart. But early on in the season, Frankel framed Radziwill's much-younger boyfriend as an opportunist because he refused to work for free for Frankel's nonprofit endeavors in disaster relief, which offended Radziwill, and it went downhill from there.
Judging by the ongoing fan polls that Bravo itself promotes, some initially sided with Radziwill.
But as the demise played out, and Frankel was much more open on camera — crying about the breakup, asking the other women about it, frantically calling her boyfriend for comfort from a diarrhea-laden cast trip to Cartagena, Colombia — fan feelings turned against the less expressive, somewhat phlegmatic Radziwill. In her "confessional" interviews, Frankel described her on-camera friend as career-less, childless, and desperate about her age; referring to their trips together, she memorably anointed her "America's houseguest." Radziwill, seemingly sensing that Frankel was talking about her in these terms, called Frankel a narcissist and a relationship crash-and-burner.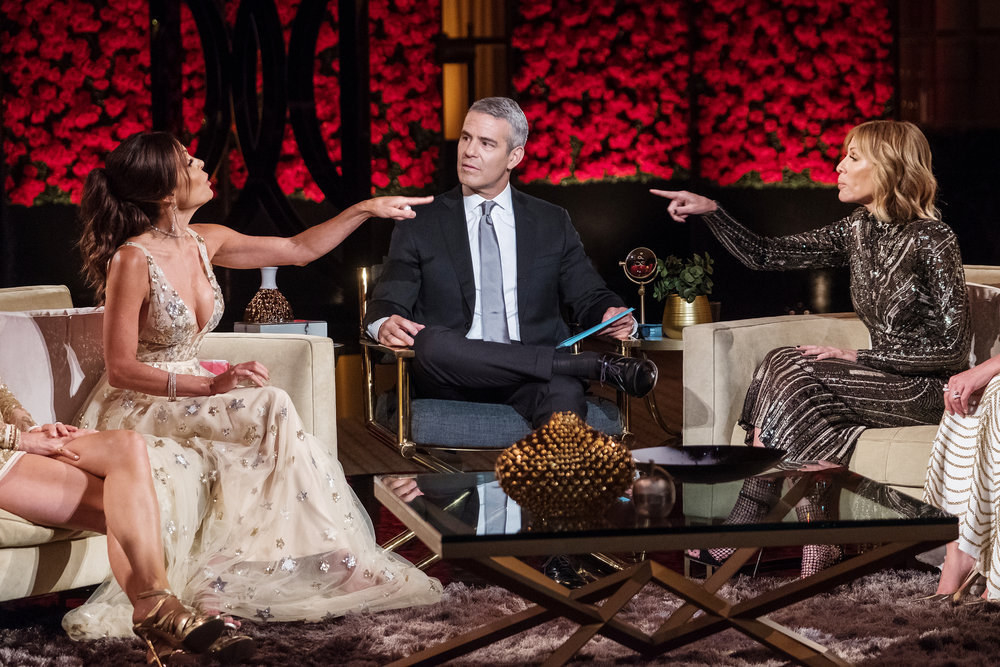 Just as Frankel once confronted Zarin about the way the show had changed her and impacted their friendship — saying that she only cared about hair and makeup and celebrity — she lodged the same kind of accusations against Radziwill. In the season finale, Frankel staged a rapprochement with Radziwill and called herself "too much," owning up to her role in the friendship's demise but also setting up her defense narrative. ("Everyone knows Bethenny can be a nightmare," said castmate Sonja Morgan — forgivingly — in a confessional, suggesting that's no reason to judge her.) By the time Radziwill finally started using her Bravo blogs, which the castmates write as the show airs, to start responding in more detail to Frankel's framing of their relationship and her life, it was too late in the game.
Whether or not Frankel has an actual hand in where the camera lands, she remains one of the most riveting television characters.
Once again, Frankel's ability to come across as the winner — to frame questions about authenticity in her favor — raised questions about the network's "favoritism" toward her.
In the season's reunion episodes, the other castmates (save for her ally Sonja) all accused Frankel of exploiting her former friend Jill Zarin's husband's funeral for camera time. But Cohen quickly put an end to that discussion — getting visibly upset — by putting the onus on Zarin for inviting the production to film her headline-making "reunion" with Frankel. One of the most influential Housewives podcasts, Watch What Crappens, is already framing Cohen as Frankel's bodyguard, and Bravo is exploiting the way Cohen has become part of the controversy. As the women finally started getting into the reasons for the feud, Frankel claimed there had been a cooling of their friendship off-camera, and Radziwill claims she clammed up because she was helping a friend who had just lost her husband. But when Cohen said that the former friends equally "bashed each other" on the show, the usually laid-back Radziwill finally lost it. "You are so full of shit," she exclaimed at Cohen. "Are you afraid of her too?"
As reality television in general — and Bravo in particular — demands performances of vulnerability and authenticity from its castmates, through events that are often uncomfortable or embarrassing for them, Frankel has consistently been willing to go there. Since her return she has become a lightning rod for the way behind-the-scenes production antics and on-camera performances increasingly feed into one another, as real-life drama and the show's drama intersect. (This season's second RHONY reunion episode was dedicated to Frankel's former boyfriend Dennis Shields, who appeared on the show and recently died in a shocking turn of events.) But it is precisely Frankel's willingness — and Bravo's — to address these issues that has allowed her to maintain such a compelling reality television presence.
Like it or not, the very questions inspired by her role, the attempts to parse out production from performance, make her more relevant than ever. Whether or not she has an actual hand in where the camera lands, she remains one of the most riveting reality television characters: expertly shaping her narrative, wielding her vulnerability and openness like a sword, calling out others' biggest insecurities — playing the best game. ●