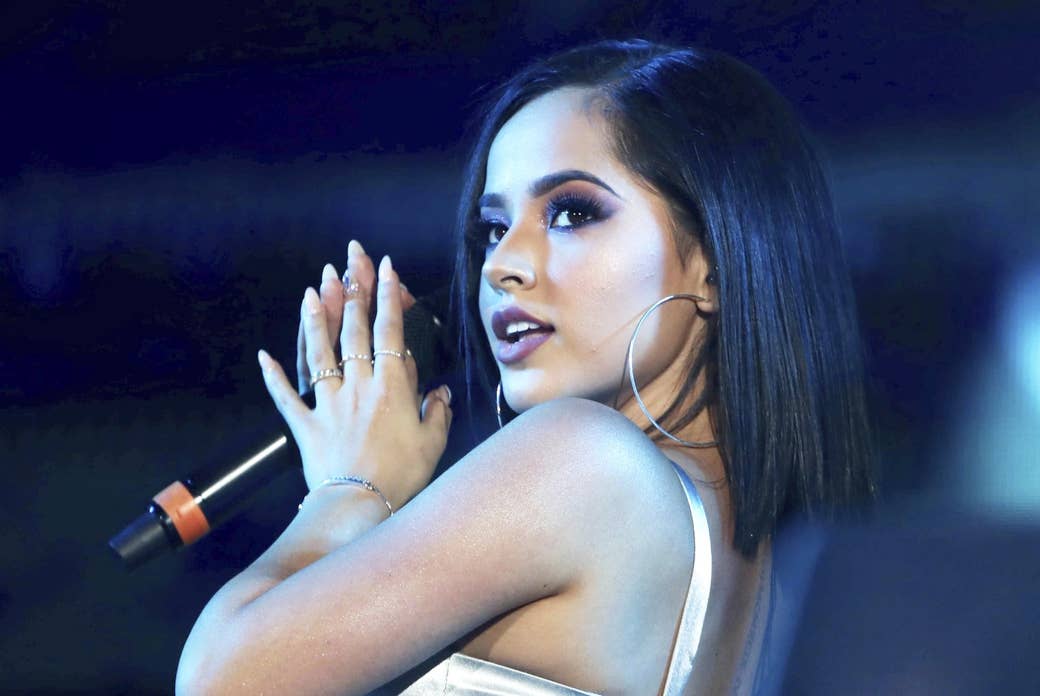 Chances are that you think of Becky G as the gap-toothed cutie who sang the infectiously upbeat 2014 song "Shower." (Or, depending on your interests, the maybe-queer yellow Power Ranger in last year's live-action remake.) "Shower" was the kind of pop factory creation — written and produced by a hit-making team helmed by Dr. Luke — designed to explode on the radio. And with its singsongy chorus about, well, singing in the shower, it did in fact catch on, breaking into Billboard's Top 20 that summer.
The song's success didn't immediately carry then–16-year-old Becky G (born Rebbeca Marie Gomez) to stardom with it. Instead, she became "the girl who sings 'Shower,'" as she told BuzzFeed News in a recent interview. "The biggest lesson I took away from it is that the song was bigger than me; the song, anybody could have sung. It was an amazing pop song that had nothing of me in it."
Gomez's follow-up singles after "Shower" failed to match its success, and she seemed to disappear from the charts. But the Mexican American performer has reemerged in the last few years (at still just 21 years of age) as one of the budding queens of Latin urban pop. Spanish-language trap and reggaeton have carved out a huge and growing presence in the US pop landscape in recent years, especially on YouTube. According to data the platform provided to Rolling Stone, the three musical artists with the most video views in 2018 (Ozuna, J Balvin, and Bad Bunny) are all in these genres, and eight of the top 10 most-viewed music videos this year were made by Latin artists.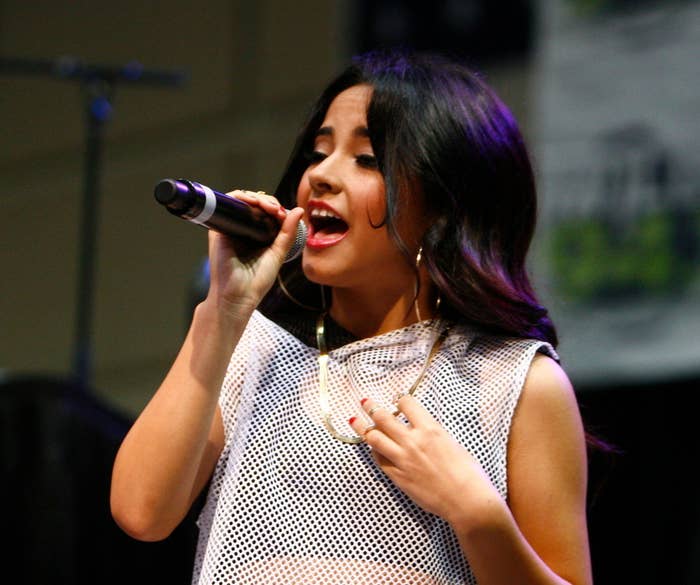 As of a few years ago, when Gomez was entering the market, this landscape was still defined by men like J Balvin, Maluma, Prince Royce, and Romeo Santos, while women struggled to gain a foothold. Even an established global star like Shakira — who gets billions of YouTube hits — collaborated with most of those men to stay relevant in the market. But this year, women artists like Natti Natasha, Anitta, Karol G, and Gomez have started to climb the charts. According to Vevo's numbers, three of the top 10 biggest global videos in 2018 are by women singing Latin urban pop.
"Now you see there's a wave," Gomez's manager Marc Jordan, who once steered Rihanna's career, told BuzzFeed News. "Everyone seems to be winning at the same time." And Gomez, who now sings in Spanish, has pivoted from her teen-in-the-pop-machine past to a sexier adult persona, carving out a unique wholesome-but-naughty lane for herself. If reggaeton as a genre has shifted from the fringes of Latin music to become mainstream pop, or reached the boy band stage, so to speak, then Becky G is emerging as the genre's winking, self-made Britney.
For Gomez — who grew up second-generation Mexican American in Inglewood, California — there's no question that turning toward the booming Latin pop scene was what made her career finally click into place. "I didn't realize how lonely I was in the English market until I came to the Latino side of music," she said.
Since her entry into the Spanish-language market two years ago, Gomez has notched 10 songs or features on Billboard's Hot Latin Songs chart, including two of her biggest singles so far, each of which garnered well over a billion YouTube views: 2017's "Mayores," a campy ode to older guys inspired by her Insta thirst trap soccer player boyfriend, and "Sin Pijama," a duet with Natti Natasha that came out this summer, spoofing men's fantasies about girls' pajama parties.
And in the wake of her Spanish-language hits, Gomez said, she didn't experience the same problem of being written off as a one-song phenom, as she was in 2014. "It wasn't 'Oh, tu eres la chica que canta 'Mayores,'" she said. "It was like, 'No, this is Becky G.'"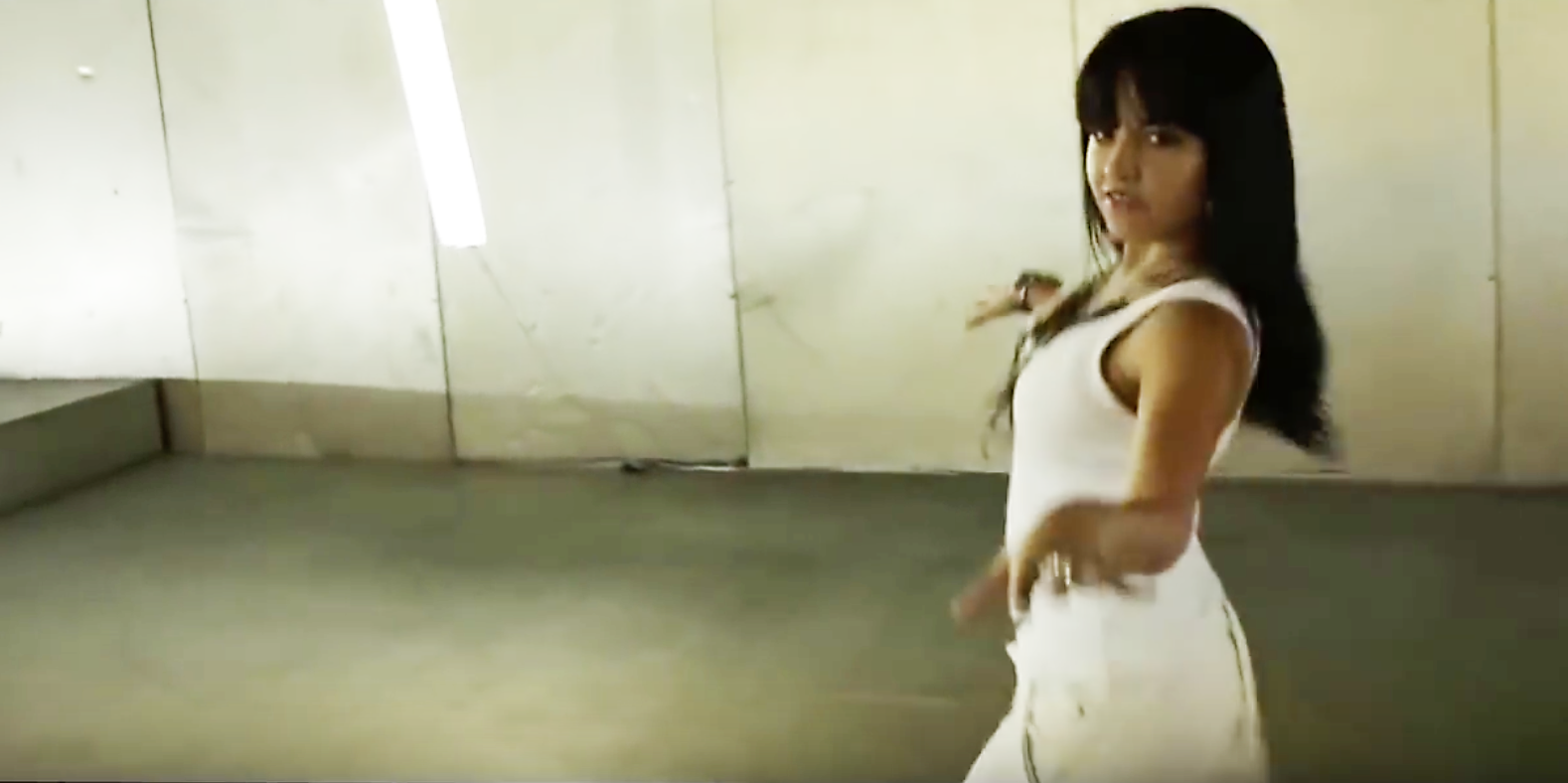 It's fitting that Gomez has found so much success on YouTube in the past two years, since that was where she got her start in music. When she was a kid, Gomez said, she used YouTube videos to teach herself how to play guitar. She started writing songs, started rapping (when she was 11), and gradually accrued a small army of followers by uploading covers of popular songs — eventually produced by production team the Jam — which garnered millions of views. It was through the Jam that her now-manager, Jordan, heard about her.
"She knew who she was and knew what kind of artist she wanted to be," he said. "I met her when she was 14 years of age and she had a very intricate, drawn-out, detailed plan of this thing she wanted to accomplish as a musical artist. She had sketches of her clothing line, she had pages of a script she had written, she had ideas for a book. I meet a lot of different artists that were at the time older than she was and they didn't have a clue, and I was just very impressed."
It was also one of Gomez's YouTube rap covers (her version of Kanye West and Jay Z's "Otis") that first caught the eye of producer Dr. Luke (Lukasz Gottwald). "I would have signed her off that video alone," Gottwald told MTV News after she joined the label, mentioning how impressed he was by her combination of musical talents. "I was 100% in."
In 2012, Gomez signed with the RCA/Kemosabe label that Gottwald started with Sony Music. (Gottwald was accused of sexual assault and harassment by Kesha in a 2014 lawsuit; he denied the claims but is no longer CEO of the label.) Gomez has since filed her own $105 million lawsuit claiming that Gottwald pressured her to promote a water brand he cofounded and failed to provide fair compensation. But at the time, being signed by the producer who had turned Kesha into a star seemed like the big break she had been waiting for.

"I was very excited, 'cause I knew that on my own I could probably only get so far," she recalled. And sure enough, she experienced the kind of massive push that comes from being backed by a powerful label and producer: She became a CoverGirl brand ambassador and had a duet with Will.i.am featured in Sony Pictures' 2012 animated movie Hotel Transylvania.
Becky G was initially marketed as a kind of wholesome teenage hybrid of Kesha and Jennifer Lopez. She remembers writing her own debut single for the label, "Becky From the Block," at 15 while eating chocolate chips in a closet of a recording studio. "I won't stop till I get to the top," she raps in the song; the music video follows her through a kind of walking tour of her childhood in Inglewood — where she and her parents once lived in her grandparents' converted garage — conveying her backstory. The song sampled J.Lo's hit, and in a sign of the power of Gomez's backers, Lopez even made a cameo in the video.
"I didn't have friends. I didn't really know what people's intentions were, and things were always very cold, and the industry was very payola."
Gomez has always loved rap — she called it her "true inspiration" — and also admires Latina divas like Lopez, Selena, and banda queen Jenni Rivera. Those women, like most Latina pop stars who have established a presence on the US charts, weren't mainly rappers, but she was trying to combine these lanes from the beginning. "I wanted to do all of it, to be honest," she said of her early ambitions, "and obviously you learn that that can be a bit of self-sabotage."
"Becky From the Block," which came out in 2013, didn't chart. A duet with Pitbull, where Gomez sang and rapped in Spanglish, was a Billboard Top 10 hit the next year — but only on the Latin chart, not the pop one. "Shower," in contrast, which came out later the same month, was a straightforward, obvious hit.

"That song in a way brought me to a level of success that I had never experienced in my career," Gomez remembered. "That song took me to so many different places." That year, she toured as an opener for Katy Perry. But she felt removed from the creative process of making the song, which was written in a songwriting camp; she only fiddled with the bridge at the very end. "It was music that didn't really mean something to me," she said, "or represent my story or what I was trying to accomplish."

None of Gomez's follow-up singles after "Shower" matched its success; two of them didn't even chart, and "Can't Stop Dancing," in which she tried to incorporate her own Latin flavor, peaked at 88. The notoriously combative online community that is pop diva Stan Twitter even started a joke about a "Becky G curse" that seemed to afflict the career of any other stars who so much as collaborated with her.
"I would say I feel like I kind of lost a little bit of my voice as an artist for some time, once I went into the pop thing," Gomez explained. "I had my hands tied behind my back. I didn't really know what was going to happen, at 17 years old, thinking your career is already over."
She also struggled to find any kind of community as a young Latina in the mainstream pop industry. "I would do shows and shows and it was like a ghost town in the hallways, and I would be locked up by myself in my dressing room," she remembered. "I didn't have friends. I didn't really know what people's intentions were, and things were always very cold, and the industry was very payola — in order to get this you have to do this for them — and I just don't believe in fake relationships."
Despite the allusion to "fake relationships," Gomez doesn't like getting too specific about any difficulties she experienced working with Gottwald. Both she and her manager declined to comment on Kesha's legal battle with the producer, or Gomez's own ongoing lawsuit against his water brand, Core Hydration, which alleges that "Dr. Luke made it clear both directly and implicitly that Ms. Gomez's ability to have a music career would be tied to her continuing involvement in promoting Core."

"Just like there's sharks and snakes of all kind, there are also people that you have to weed through to get to the good ones," Gomez said. "I'm very lucky that even in that phase of my career … I can say that I know for a fact that people's intentions were to help me win." But, she allowed, "Maybe they didn't have the same end picture in mind that I had in mind for myself."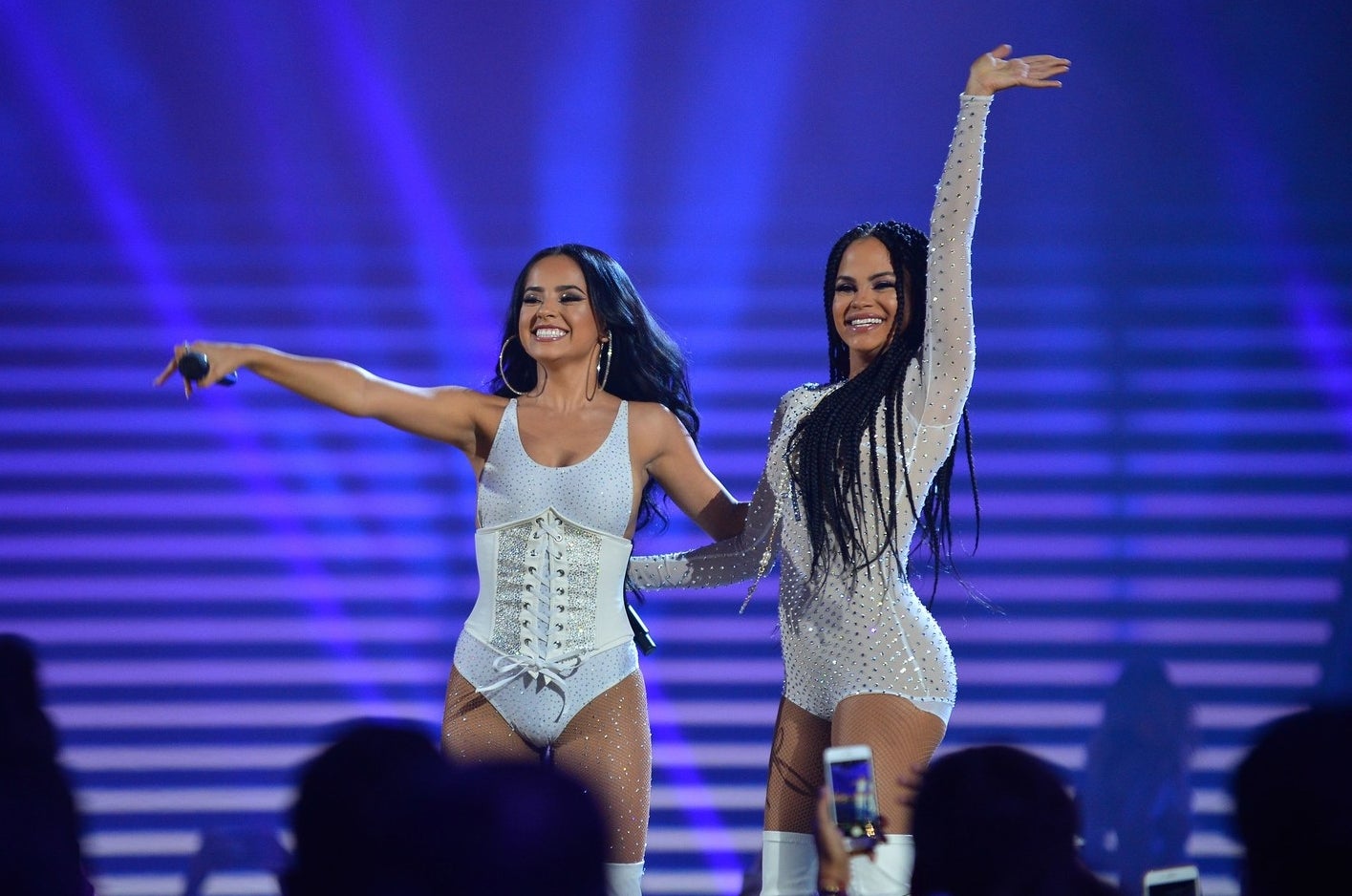 Gomez eventually distanced herself from Gottwald, and the sound and image his team had been trying to establish for her, by embarking on a Spanish-language project with Sony Latin, another label under RCA. "I think the combination of a girl who could both sing and rap naturally translated into reggaeton and Latin pop," said Jordan, who characterized Gomez's "Shower" era as the usual process of a young artist's exploration and "trial and error." "When we made our entry into the Spanish market, she was older, she had more of a sense of the things she wanted to sing about and the types of records she wanted to do."
The "reverse crossover" of artists releasing Spanish-language music after singing in English is a historically fraught process; some Latinx audiences can be suspicious of what they see as inauthentic, opportunistic quasi-gringos. (See Christina Aguilera's "Genio Atrapado.") "It was me overcoming one of my biggest, greatest fears," Gomez said of making that transition; while she can write and sing in Spanish perfectly, she worried about interacting with the Spanish-language press. But it was empowering to realize that there's an entire audience of Latinx fans and listeners who are in the same boat.
"I'm a Mexican American girl who grew up in Inglewood, who listens and lives simultaneously in both worlds, and I shouldn't be ashamed of that, because there's an entire audience of people just like myself," Gomez said. "And it's like, 'Okay, so where do we belong?' And I was like, well, if they don't have a place for us, then I guess I gotta make one."
"I was like, well, if they don't have a place for us, then I guess I gotta make one."
From the beginning, Gomez says she felt welcomed by the Latin pop world, and she started collaborating organically with some big names, like Thalía in 2015. Jordan credited Sony Latin executives with supporting Gomez in making that career pivot. "They were very nurturing in helping us understand, learn the market, and they also supported an artist that typically didn't work," he said, referring to women in the previously male-dominated Latin pop genre.

"We were told, 'You'll never get on radio, it'll never work, it's gonna be very, very difficult,'" Jordan said. And, in fact, Gomez's first steps into the Spanish-language market in 2016 — like "Sola" (Alone), a darker, EDM-tinged song about swearing off men, and "Todo Cambio" — were "records that were not necessarily hits, but it laid the groundwork," said Jordan.
It wasn't until last year that Gomez's revamped career really started to take off. "Mayores," a campy ode to dating daddies (originally inspired by the gossip media hubbub over Gomez's relationship with Argentinian American soccer player Sebastian Lletget), featured then-underground trap superstar Bad Bunny and became a huge hit on YouTube, the US Latin charts and all over Latin America. Earlier this year, Maluma invited her to sing the song at a concert he played in her hometown of Inglewood.
And if women were having trouble breaking through in Latin urban genres when Gomez first began her reverse crossover, they are now some of the biggest winners, largely thanks to YouTube. Michelle Rivera, who studies reggaeton as a postdoctoral fellow at the University of Michigan, said YouTube has allowed Latinx artists to bypass Billboard and radio-dictated genre boundaries and conventions.
Artists can now "create their own genres through YouTube, their own brand identity," she said. "They are influencers in their own right. They have access to so many followers." Over the years, Gomez has built an online fanbase cobbled together from all of her incarnations, with more than 11.6 million YouTube subscribers and almost 15 million Instagram followers. Now, record labels and radio stations "can't dictate to the audience anymore," Rivera explained. "The artist and the audience dictates to the industry because of the digital platform."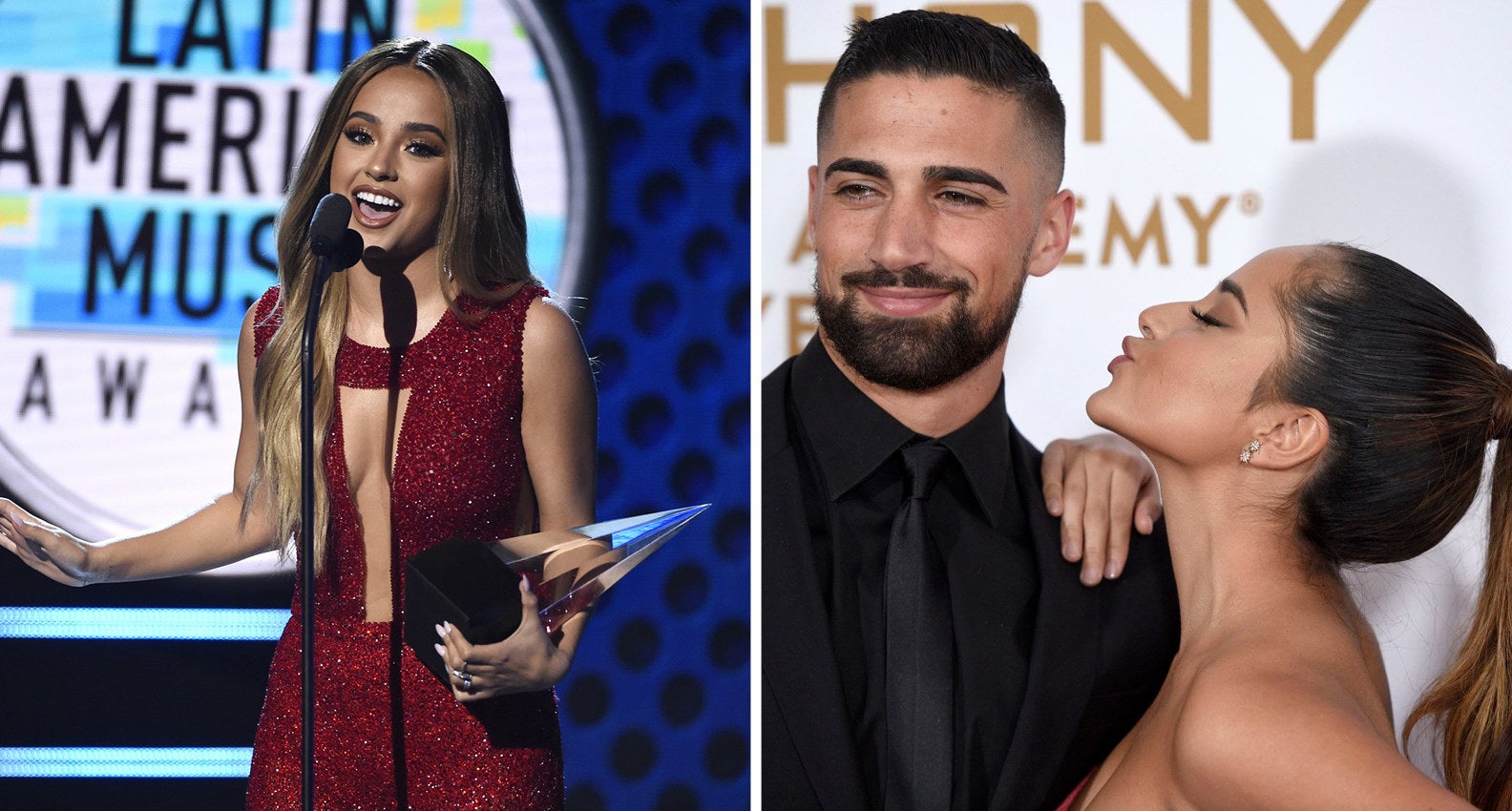 This shift seems to have helped women artists most; Gomez, Natti Natasha, Anitta, and Karol G are often mentioned as current leaders of the pack. "In the past, we had some barriers for women," Sandra Jiménez, head of music for LATAM, YouTube, and Google Play Music, recently told Rolling Stone. "Now we don't. When you are listening to songs in the urban genre and there is a suggestion, it doesn't matter who it is — there's no, 'because it's a female I won't click.' The new generation just clicks."
There have been critiques about the misogynist and stereotypically sexualized images of femininity perpetuated by reggaeton — both in music videos and behind the scenes in the industry — which is part of what has made it hard for the women performers to break through as well. Rivera points out that "the trend in reggaeton is for each label to have their one female on the label, and that covers it for them," which is still a kind of gender tokenism — and these women most often collaborated with male artists, from J Balvin to Bad Bunny, rather than with other women. (Today, Maluma released a new remix of his controversial latest single, "Mala Mía," featuring both Becky G and Anitta.)

But this summer, Gomez approached Natti Natasha to sing together on "Sin Pijama." (Karol G, another leading light of the new Latin wave, refused to be part of the duet because of the lyrics, which mention nude selfies and smoking weed.) "I've learned the responsibility is to myself as an artist, and not to pleasing everybody," Gomez said about her shift toward a more overtly sexy image and lyrics. The song blew up, becoming as big a hit as "Mayores."

The current YouTube Latin explosion feels different than previous boom moments, because it represents a different kind of conversation among Latinx genres and audiences, rather than the usual will-they-won't-they crossover-into-English story. The trend of bilingual hits like Cardi B, J. Balvin, and Bad Bunny's "I Like It," or Demi Lovato and Luis Fonsi's "Échame la Culpa," might signal a future where, as one executive recently told Rolling Stone, "the division isn't going to be English and Latino any more. It'll just be one market."
"She's not just the girl on the label singing the hooks."
But US media still pigeonholes Latinx artists who don't primarily sing in English, so that even when their music is massively successful, very few of them become mainstream pop stars. As Gomez acknowledged, it has taken longer to build traction as an artist than it did her first time around. "On the English side I had all the push in the world as far as radio goes and media goes, but I was making music that I didn't really care for," she said. "Now, on the Spanish side, I'm making music that actually means something to me, but the push and the media and everything, that's taken time to really build." Gomez doesn't yet have the name recognition of many of her contemporaries on the other side of the language divide.

Still, as Rivera pointed out, the backing of a big US record label and Gomez's earlier stints in English-language pop and big studio movies (whether on the soundtrack or in the cast) puts her in a much better position to reach J.Lo-sized celebrity in the US than many of her contemporaries who didn't start their careers here. (Her duet partner Natti Natasha, who came up through the ranks of reggaeton, is from the Dominican Republic; Anitta is Brazilian; and Karol G is Colombian.) The fact that Gomez has established herself as a songwriter and rapper as well as a singer helps, too. "She's not just the girl on the label singing the hooks," said Rivera. "She makes sense in so many different ways across the spectrum."
Gomez technically crossed back over into English in July with "Zooted," in which she raps alongside French Montana, but she isn't obsessed with a big master plan about that. "When I found my Spanish sound, I learned that you got to take the opportunities as they come," she said. "I've been very strategic, and I've taken things one step at a time, and it's taken me this far. The truth is, I don't even know where I'm going to be tomorrow. We'll figure it out when we get there." ●