It didn't take long for the lead investigator in M.B.'s rape case to get back to her, but it wasn't the response she expected. The case looked weak, Detective Michel Toro of the Miami Police Department warned M.B. in a pair of text messages on Feb. 4, 2016, five days after he'd taken her statement accusing her ex-fiancé of sexual assault.
Then, his tone shifted.
"Well I can't lie, your such a beautiful and attractive woman," he wrote on Feb. 5. "I just wanted to let u know that I'm someone u could trust."
"One kiss, on those beautiful lips," he texted later that day, the first of many that saw increasingly suggestive messages sent from Toro to M.B., who asked that her name not be used. The 43-year-old former radio DJ demurred at one point, telling him that some of his messages "did not sit well with me." At some stage, he seemed to get the hint: "I guess you dont feel the same way :("
But he kept up his pursuit. "I bite soft, kiss, and lick at the same time," Toro, 38 at the time, texted her on Feb. 9. "From head to toes." He sent her a picture of himself shirtless and said he wanted to "lift up your skirt and kiss you all over."
"I was just desperate. I didn't know what to do."
Three days later, shortly after midnight, Toro showed up outside M.B.'s apartment after texting that he wanted to see her, according to a police internal affairs report obtained by BuzzFeed News. M.B. went outside to sit in his unmarked squad car, and, she said, that's when Toro made his move, leaning over to kiss her and eventually putting his finger inside of her. She was shaking in fear, so much so that Toro stopped and asked if he'd done anything wrong, M.B. said, but she was afraid to tell him to stop. If she didn't go along with what Toro wanted, she feared he would drop the case against her ex-fiancé. "I was just desperate," she told me. "I didn't know what to do."
They had two more sexual encounters over the next nine days, the detective arriving at her apartment during his shift in the middle of the night wearing a suit, with his radio, gun, and badge still on his belt, she said. M.B. couldn't ignore him, given his role in investigating her case, but she felt increasingly stuck in a situation of having to have sex with Toro whenever he wanted it. So on Feb. 27, four weeks after she'd reported being raped, M.B. told police that Toro pressured her into a sexual relationship.
An internal affairs investigation substantiated her allegations, and the sergeant in charge of the matter, Moises Velazquez, wrote in his report that Toro had violated not only department rules but Florida's sexual battery law, which bars law enforcement officers from having sex with anyone over whom they are "in a position of control or authority." M.B. had reason to believe that Toro was in such a position, Velazquez concluded.
But Toro wasn't charged with a crime. He wasn't even fired. Instead, the Miami-Dade State Attorney's Office let Toro resign. M.B.'s ex-fiancé also wasn't charged. By the time prosecutors informed M.B. about the dismissed cases, she was living in a shelter for domestic violence victims.
"I really cannot believe that someone can just walk away from something like that."
"You'd think police are credible in countries like this," said M.B., who was born in the UK, lived on the Caribbean islands for two decades, and moved to the US in 2015. "But you really don't know who you're dealing with."
As BuzzFeed News reported this month, 35 states have loopholes that allow cops to evade sexual assault convictions by claiming that an encounter with somebody in their custody was consensual. Florida isn't one of them; in fact, its law is one of the strictest, forbidding sex not only with detainees but with anyone under an officer's "control or authority." But it does not specifically say that an officer is forbidden from having sex with a witness or an alleged victim in a case they're investigating — another major loophole that exists in all 50 states. Since 2006 at least 31 cops accused of groping or sexually assaulting someone they were tasked with helping faced no sex crime charges or had their cases dismissed before trial, according to my review of a Buffalo News database of more than 700 law enforcement officers accused of sexual misconduct.
To M.B., it made no sense. How could a cop who was supposed to bring her justice face no legal consequences for pressuring her into sex? "I really cannot believe that someone can just walk away from something like that," she said. "It's something I have to live with every single day. And I don't think I'm the only person."
M.B., whose story was first reported by the Miami New Times, was due to marry her boyfriend, Tony, in Nov. 2015. He arrived three hours late to the wedding and told M.B. that he couldn't go through with it. It was M.B.'s friend, Marlene Hines, a former lieutenant for the Miami-Dade Police Department, who stood before the guests to announce the wedding was off. Later that night after M.B. had drowned her sorrows in leftover champagne, she crashed at Hines' home, throwing up on the living room carpet while still in her wedding dress, Hines told police.

The couple continued to live together and date despite the canceled wedding and frequent, volatile fights. One of those occurred two months later, when they began squabbling over the TV remote. M.B. said the fight ended when Tony threw her on the bed and raped her.
At first, M.B. was reluctant to report Tony. That's not unusual for women who say they've been sexually assaulted, and M.B. had reason to distrust the criminal justice system. Twice in the 1990s and 2000s, when she'd been living in the Caribbean, she'd accused men of sexual or domestic assault. In one case, authorities never arrested the accused man; in the other, the man found guilty of stabbing her was sentenced to six weeks behind bars, according to a court document she provided to BuzzFeed News.
But when she went to a rape treatment center a couple of days later and told nurses she had been sexually assaulted, one of the center's counselors urged her to tell police. A few days later, M.B. called 911 to report she'd been raped.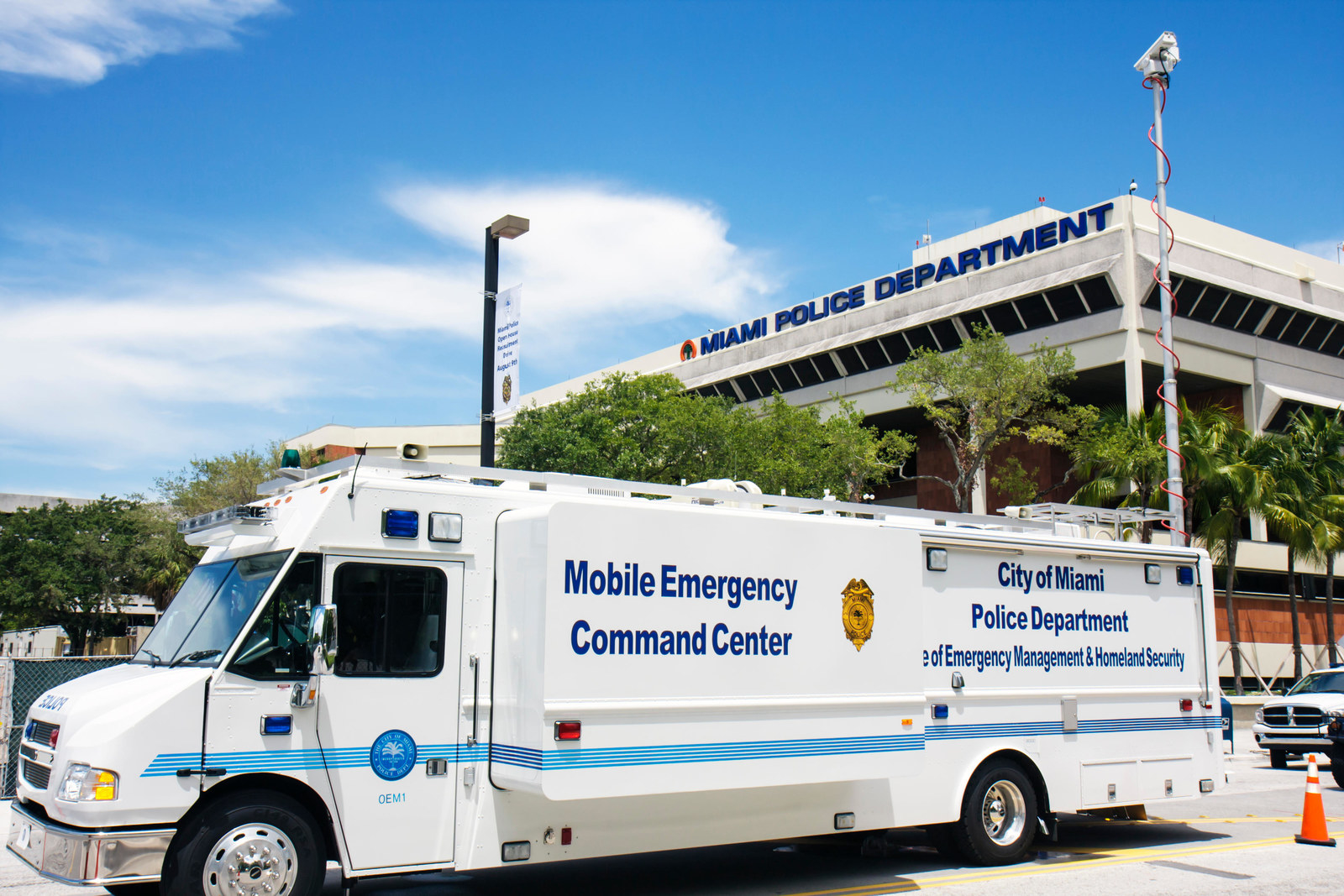 During his five-year career with the Miami Police Department, Toro had been investigated for misconduct at least twice before M.B.'s complaint. In 2013, he and another officer were cleared of an excessive force allegation — that they slammed a man's face against his car and then smashed his phone on the ground — after the city's Civilian Investigative Panel was unable to get in touch with the man who filed the complaint. In 2015, he drove to his baby's mother's house while on duty and got into an argument with her that became so heated police showed up; as punishment, he was ordered to review departmental policies. (Toro didn't respond to interview requests for this story.)

A former jail guard who'd immigrated to Miami from Cuba in the 1990s, Toro joined the department in 2011. His official record showed no cause for alarm. "Demonstrates a polite, helpful, courteous, proud, productive, and professional image when engaged in his assigned duties with the public," his supervisor wrote in an October 2015 evaluation. "Officer Toro represents the department in a positive image."
As word of M.B.'s allegations against Toro spread among rank-and-file officers in early 2016, a thread on the subject emerged on an online forum where local cops anonymously vented about their jobs. One post stated: "Is she a rape victim? Was he her sexual battery detective? Do they have his DNA on a bed sheet? If you answer yes to all three question he should be fired for poor judgement and misconduct."
It was only recently that most states began passing laws to address the power imbalance inherent in sexual encounters involving on-duty law enforcement officers. While all states have laws explicitly barring correctional officers — prison and jail guards, parole and probation officers — from having sex with people under their authority, the push to expand these laws to cover police officers and sheriff's deputies in the field only began recently.
Cops operate in public view as opposed to behind the walls of a correctional institution, so it's assumed they wouldn't be out there committing crimes.
"Legislatures have simply overlooked the risk of police officers engaging in similar behavior," said Seth Stoughton, a University of South Carolina law professor and former Florida police officer. One reason is that cops operate in public view as opposed to behind the walls of a correctional institution, so it's assumed they wouldn't be out there committing crimes. And politicians have generally been hesitant to propose rules that target police at the risk of angering their powerful unions.
For more than 20 years, Florida law has deemed that no sexual contact between cops and individuals under their authority can be considered consensual. More recently, Washington, Oregon, California, Alaska, and Arizona passed similar laws. Over the last six months, state legislators in New York and New Hampshire have proposed such bills.
Yet even the toughest police rape laws overlook people like M.B.: Witnesses and victims in cases officers are investigating. A sheriff's deputy in Arizona received an 80-hour suspension in 2016 after he admitted having sex with three victims of crimes he was investigating, including one involving a domestic assault/stalking charge. A deputy in Florida was fired after a woman claimed in 2012 that he forced himself on her while interviewing her for a protective order she'd filed against an ex-boyfriend. A police officer in Hawaii was fired after a woman accused him of raping her on the hood of his patrol car in 2011 after she'd called police during a domestic dispute. In those case and others, prosecutors said they didn't file charges because they couldn't prove the sex wasn't consensual.
After he'd completed the police department's investigation into Toro, Velazquez briefed prosecutors on the case. He had surveillance footage showing Toro inside his police car with M.B. for hours, and entering and leaving her apartment in the middle of the night. Semen from M.B.'s underwear matched Toro's DNA. Dozens of text messages chronicled the whole thing.
Then–assistant state attorney Robert Guinn called the allegations "disturbing." M.B. "thought the only way he would investigate the case properly would be if she engaged in a sexual relationship with the lead detective," he wrote in a memo.
But Miami-Dade State Attorney Katherine Fernandez Rundle declined to file charges, citing insufficient evidence to prove any sexual encounters were nonconsensual. "In the end, I felt I could prove they had a sexual relationship, but could not prove that it was involuntary," Assistant State Attorney Johnette Hardiman wrote in an email explaining the decision, noting in a separate memo that she was unable to find that Toro used "coercion, threat, or force."
Prosecutors also were concerned about M.B.'s credibility based in part on statements from Hines, who'd told Velazquez and Guinn that she doubted her friend's claims of being assaulted years earlier in the Caribbean. Hines suspected M.B. "was not telling the truth about her current abuse allegations," she wrote in a statement to police.
Simply put, the state attorney's office felt there was not enough to prove a criminal case against Toro.
Still, Hardiman wrote that based on what investigators had been able to determine, "It was clear to me that Toro should not be a police officer." He agreed to resign and to give up his Florida law enforcement certification, something state attorney's spokesman Ed Griffith called "an extremely positive step" to come out of the case.
It was not the first time that Rundle, who has held office for 25 years, had let an officer off easy for sexual misconduct: Over the last decade, her office has offered plea deals that gave probation to two police officers who fondled women during traffic stops and another who molested a 15-year-old girl in a police training program for teens.
M.B.'s sexual assault case against Tony, who'd been arrested by Toro three days after the detective's first sexual encounter with her, was also dropped. Guinn, in a memo, noted that M.B. had waited a week to report the incident to police. He said her accounts were "somewhat" inconsistent and "her behavior in the aftermath of the broken engagement seemed erratic," citing in particular her encounters with Toro.
Guinn continued: "The fact that the lead detective took advantage of the victim in this case is reprehensible, but unfortunately would also serve to detract from the victim's credibility."
The failed cases left M.B. feeling humiliated and powerless, but in recent months, as she saw women across the country speaking up about sexual assault, it occurred to her that her voice could make a difference. "I don't know if anybody else would come forward" against a police officer, she said. "But if there's no consequence, well, people will just continue to do it."

She was spurred to share her story because the Miami Police Department didn't make any policy changes following her allegations, and it seemed Toro could go on with his life with no punishment beyond having to find a new job. "As if nothing happened," she said.
The last time M.B. heard from Toro was a few days after he resigned. After seeing a missed call from him, she texted him to "leave me alone."
"I don't know if anybody else would come forward. But if there's no consequence, well, people will just continue to do it."
"I don't understand what your trying to say," he replied. "I don't know what happened but on Saturday I was relieved of duty and don't know why. I'm a good police officer and I never do anything wrong."
By then, M.B. was living in a shelter for domestic violence victims. After moving out of Tony's place, she'd been evicted from her new apartment, unable to find a job because her visa application was pending. She had no family in the area. She herself paid for the STD and pregnancy tests she needed because Toro hadn't worn a condom.
She felt suicidal and checked herself into a mental health facility for a couple of months. Since then, M.B. has gone into therapy, restored contact with relatives she hadn't spoken to in years, and found a room to rent in an acquaintance's house. But she carries pepper spray in her bag at all times and will only get out of a car to go into a store if she can park near the entrance. She's stopped going on the hikes that were once part of her routine.
"I still feel very weak and very vulnerable and afraid because I feel like I can't defend myself," M.B. said. "Every day I think about what happened. Every day. He knew my emotional state was not good."
Toro still lives in Miami-Dade County, is engaged, and, if he wanted, could pursue police certification in another state and apply for another police job. His criminal record, after all, is clean. ●
CORRECTION
A man M.B. accused of domestic violence in the Caribbean was found guilty and sentenced to six weeks behind bars. An earlier version of this story misstated the result of the case.
CORRECTION
M.B. stayed in a shelter for domestic violence victims. An earlier version of this story misstated the type of shelter.