University Of Cincinnati Police Overwhelmingly Target Black People
Through the first seven months of 2015, the University of Cincinnati police force has issued three times as many citations to black people as to white people. Last week a white UCPD officer was indicted for shooting an unarmed black man during a traffic stop.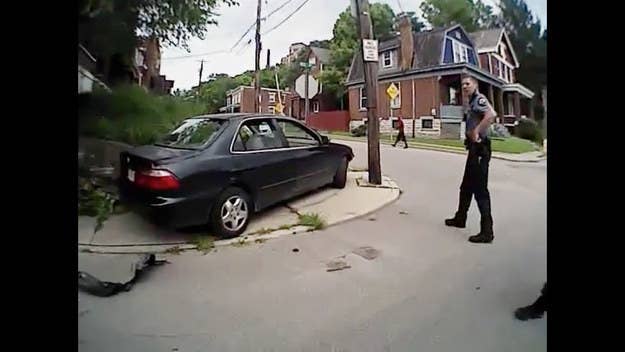 The University of Cincinnati's police department has overwhelmingly targeted black people for traffic stops, citations, and arrests, according to data provided to BuzzFeed News by the university.
The practices of the university's police department have faced increased scrutiny in recent weeks, after UCPD Officer Ray Tensing shot and killed Sam DuBose, a 43-year-old unarmed black man, during a traffic stop half a mile from campus. Last week, a Hamilton County grand jury indicted Tensing on murder charges.
A multi-jurisdictional agreement among the county, the university, and local municipalities grants UCPD authority to stop, question, or arrest people off campus. Locals and UC students told BuzzFeed News that the school's police force became more aggressive with off-campus patrols after University of Cincinnati President Santa Ono announced in October 2013 an "effort to enhance and expand a visible police presence" in response to an uptick in robberies of students. UCPD "increased patrols within targeted areas of concern." The university also hired more off-duty police officers to patrol the area surrounding the school. UC's off-duty patrols increased from four days a week to seven, he told students in a letter, and the number of officers on the off-duty detail increased from 8 to 13. The result of the university's overall policing strategy has been a steep rise in traffic stops, citations, and arrests by UCPD officers.
UCPD conducted 615 traffic stops in 2012, 1,453 in 2014, and 2,028 through the first seven months of 2015 but only recorded "demographic information" for those stops that ended in arrests or citations. UCPD issued 350 citations in 2012, 1,067 in 2014, and 1,920 through the first seven months of 2015.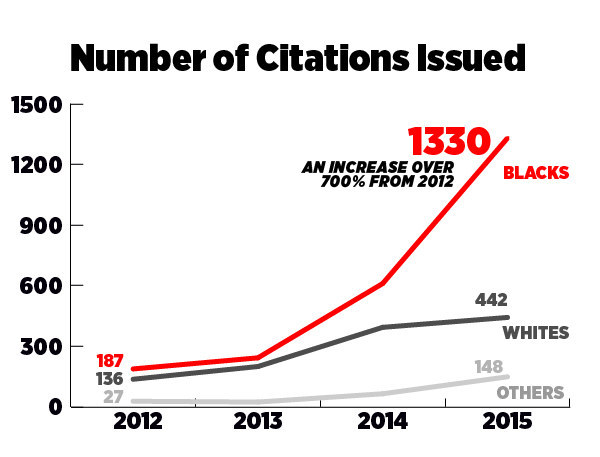 This increased enforcement has predominantly impacted the area's black residents.
The university is 70% white and 7% black. The zip code to the school's north and west is 66% white and 18% black. The zip code to the school's south and east, where Tensing pulled over DuBose, is 65% white and 27% black. And the city as a whole is 49% white and 45% black. Yet black people have received more than three times as many UCPD citations as white people in 2015, and faced twice as many arrest charges.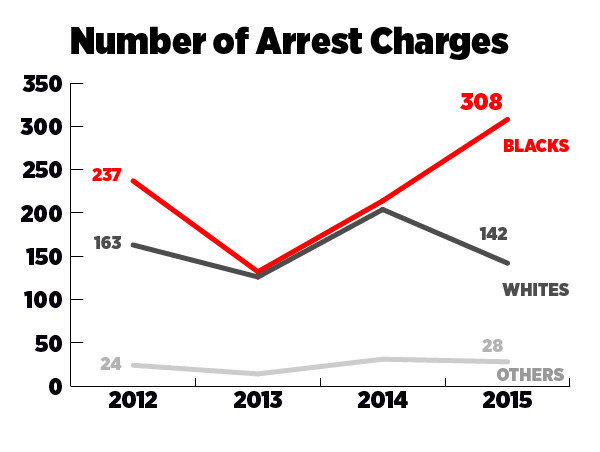 In 2012, UCPD officers issued 136 citations to white people and 187 citations to black people. In 2015, through July 27, UCPD officers have issued 442 citations to white people and 1,330 citations to black people.
Over that same time period, the number of UCPD arrest charges against white people decreased from 163 to 142, while the number of UCPD arrest charges against black people increased from 237 to 308.
The disparities in Officer Tensing's numbers were even more stark. According to the data provided to BuzzFeed News by the university, Tensing issued six times more citations to black people than to white people, 189 to 31, in 2015, and four times as many arrest charges.
Ezekiel Edwards, Director of the ACLU's Criminal Law Reform Project, told BuzzFeed News that, while the UCPD citation data was troubling, it reflected a larger issue present in police departments across the country.
"There's been a long history in this country of over-criminalization communities of color," he said. "We have a narrative in this country that black communities are criminal communities, and this is the mentality with which police and policymakers go about doing their jobs. It is a fundamentally flawed mentality and an inappropriate place to start a kind of policing practice."
A spokesman for the university, Lonnie Soury, told BuzzFeed News that the crime rate in the areas around the campus has gone down in recent years in part because of the university's efforts to protect its students through off-campus patrols.
Meanwhile, the city council on Monday night took its first step toward taking the university's police officers off of city streets.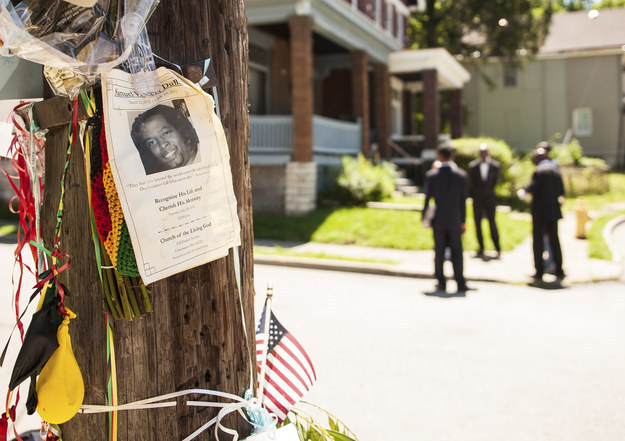 The council's law committee on Monday voted to pass a measure that temporarily would suspend the officers from patrolling city streets, the council confirmed to BuzzFeed News.
The emergency ordinance was submitted by Councilmember Christopher Smitherman on Monday.
The full council will vote on the measure on Wednesday, The Cincinnati Enquirer reported.
Updated to show comment from the University of Cincinnati.