This Man Was Shot By The Police, Then Charged With Battery
A Chicago man is suing after being tased and shot in the foot by police over what he said was a case of mistaken identity. He claims the officer who shot him said, "I should have killed you."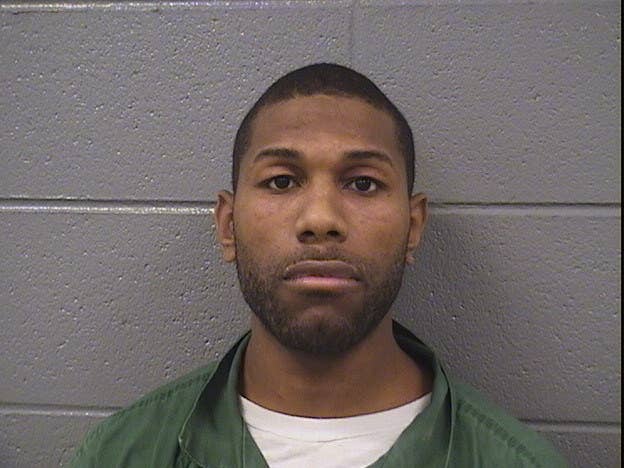 Count Hayes was tased twice and then shot in the foot by police during a pursuit in the Chicago suburb of Melrose Park in June 2013. Then he was charged with battery and resisting arrest, and remains imprisoned in a Cook County jail even though he claims the original pursuit only happened because he was mistaken for a burglary suspect.
Hayes, a 27-year old black man from Chicago, is now suing Melrose Park and police officer Michael Resinos, the cop who shot him, for violating his constitutional rights by using excessive force.
The lawsuit is the latest hurdle for a police department of fewer than 100 officers that has faced a series of scandals in recent years--ranging from racial discrimination to corruption. And the suit comes as police departments across the country are facing intense scrutiny for officer-involved shootings and other incidents of alleged brutality.
Christopher Clay, an attorney who represented a client who sued the Melrose Park Police Department for discrimination, told BuzzFeed News that the Melrose Park Police Department is majority white. Melrose Park, which sits around 13 miles west of Chicago, has around 25,000 residents, according to the most recent census data. Around 70 percent of them are Latino, 6 percent are black, and 23 percent are white.
"The majority of the Latino increase in population has probably occurred within the last 10 years," said Gary Mack, head of Mack Communications, the public relations firm handling the department's media requests. "The majority of the police force have been there in excess of the last 10 years. Unless you engage in reverse discrimination of some sort and fire people just because they're the wrong race and hire other ones, one would assume that the composition of the community prior to that would be the pool from which you're drawing from."
(Census data shows that 54 percent of Melrose Park's residents were Latino in 2000.)
According to Hayes' complaint, he was riding his bike from his grandmother's home to a corner store at around 1 p.m. on June 26, 2013, when a police car approached him.
"They mistook him for somebody who had committed a burglary" in the area, Hayes' lawyer Mark Smolens told BuzzFeed News.
Hayes fled because he was on parole, Smolens said. Hayes had served two years in prison after pleading guilty to burglary and aggravated battery of a police officer in December 2010, and was released in March 2013, just a few months before the confrontation in Melrose Park.
He rode his bike into an alley. The police car, the suit states, "attempted to run [him] down." Hayes then got off his bike and ran, and Officer Resinos pursued him on foot. When Resinos caught Hayes, the suit states, he tased him twice. According to Smolens, Hayes then pushed Resinos down and took off again.
During the pursuit, Resinos shot Hayes in the back of the foot.
Hayes was arrested and taken to the hospital. An official at the Cook County State's Attorney's Office told BuzzFeed News that Hayes was charged with aggravated battery against a police officer and resisting arrest. He was not charged with burglary. He remains locked up in the county jail under a $200,000 bond. Two years awaiting trial is "not an unheard of amount of time," an official at the State's Attorney's Office told BuzzFeed News. "They're in the pretrial stage still."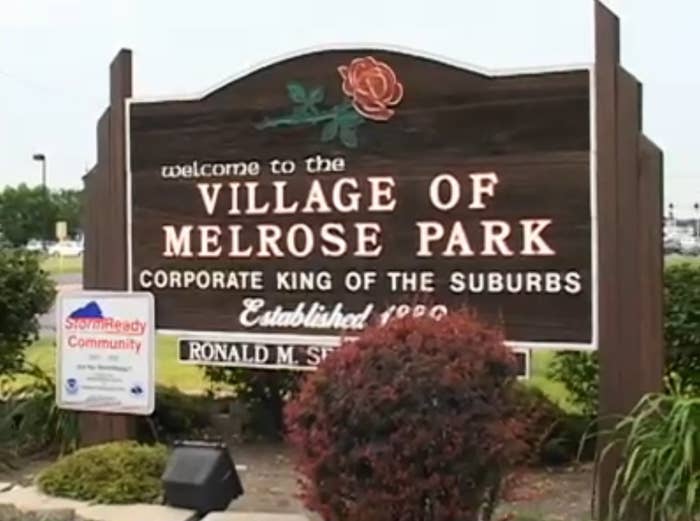 Resinos wrote in his police report that the shooting was an accident and that he was trying to holster his gun when it went off, Smolens said.
The suit, however, claims that, as Hayes lay on the ground after the shooting, Resinos said to him, "I should have killed you." Smolens also told BuzzFeed News that a second officer, who arrived at the scene during the pursuit, wrote in his own statement about the incident that Resinos pulled out his gun and pointed it at Hayes before pulling the trigger.
The suit only identifies this second officer's last name, Caliendo. Smolens declined to provide BuzzFeed News a copy of the police documents until they are entered into discovery. Mack told BuzzFeed News that the department would not comment on the lawsuit.
The Illinois State Police conducted an investigation into the shooting. Smolens and Mack said that the investigation cleared Resinos of wrongdoing. Resinos continues to work for the department, Mack said. An official from the Illinois State Police declined to discuss the specifics of the investigation because of the pending lawsuit, but said that the agency's "Public Integrity Task Force investigated this case. The State Attorney's Office declined prosecution on this case and it has been completed and returned to Melrose Park."
The Melrose Park Police Department is no stranger to investigations. In 2007, the Department of Justice indicted the department's police chief and six other officers on charges that they extorted local businesses into using the chief's private security company. The chief, Vito Scavo, was found guilty and sentenced to six years in prison. In April, Melrose Park detective Greg Salvi, an 18-year veteran of the force, was arrested and charged with drug trafficking.
Over the years the department has also faced accusations of racism and sexism from within its own ranks. In a 2012 lawsuit, Sgt. Kyll Lavalais, stating that he had been the only black officer out of 75 since he first joined the department in 1987, sued for discrimination, claiming he was being denied career opportunities because of his race. That same year, Leslie Shankle, who said that she was the only woman on the force, also sued for discrimination, claiming that she too had been passed up for promotions because of her gender. In a 2014 lawsuit, Eduardo Ramirez claimed that the department did not hire him because he was Latino.
In all three cases, the city settled out of court.
This story has been updated to include quotes and information from the public relations firm representing the Melrose Park Police Department.