Supporters Of Mumia Abu-Jamal Say He Is Seriously Ill
Supporters of Mumia Abu-Jamal, the writer and activist convicted of the 1981 murder of police officer Daniel Faulkner, claim Abu-Jamal is receiving sub-standard medical care.
Supporters of Mumia Abu-Jamal, the writer and activist convicted of the 1982 murder of Philadelphia police officer Daniel Faulkner, posted photos on Facebook Monday of Abu-Jamal looking gaunt from what they said was disease-related weight loss.
Last week, the Pennsylvania Department of Corrections transported Abu-Jamal from a state prison to a hospital. Abu-Jamal, who despite his conviction maintains his innocence in the 1982 murder, had been ill for some weeks and passed out in his cell, according to his family and friends, who said he arrived at the hospital with a dangerously high blood sugar level of 779. A blood sugar level between 100 to 180 range is considered normal.
Courts have repeatedly rejected Abu-Jamal's attempts to secure a new trial.
Abu-Jamal was originally given the death penalty. But in 2011 a federal appeals court ordered a new sentencing hearing, based on erroneous jury instructions given during his 1983 trial. The then-district attorney of Philadelphia reluctantly dropped his pursuit of a new death penalty sentence, and Abu-Jamal is now serving life in prison.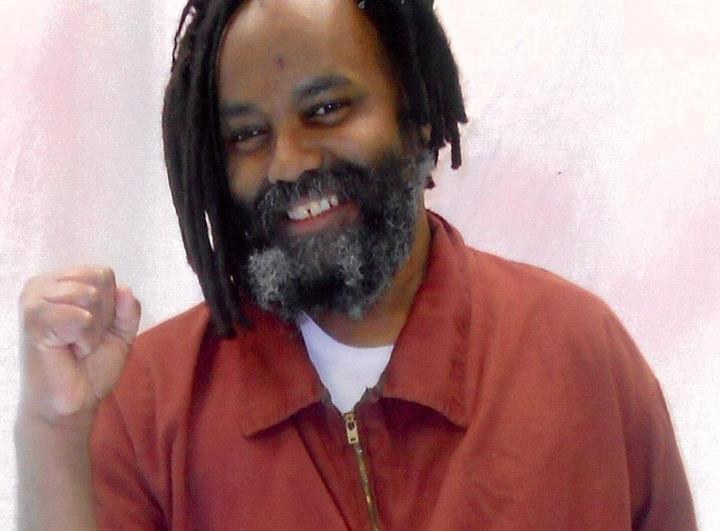 Abu-Jamal's supporters have criticized the prison for providing him with substandard medical care.
"They didn't spot in any blood test an elevated sugar count?" Suzanne Ross, a member of the Free Mumia Coalition who visited Abu-Jamal recently told BuzzFeed News. "Diabetes doesn't develop overnight."