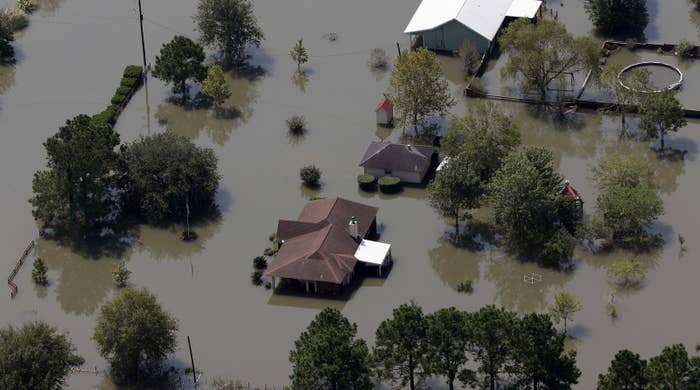 HOUSTON — For nearly two weeks after Hurricane Harvey made landfall in Texas, inmates at a federal prison east of Houston lived in squalid conditions, were given minimal amounts of drinking water, and were restricted from freely communicating with loved ones, the relatives of seven inmates told BuzzFeed News.
"I see on television that animals are getting treated better than these guys," said the girlfriend of an inmate serving five years for illegal firearm possession who is currently housed in the medium-security unit. "We're just trying to keep our loved ones from feeling like they're forgotten about and to let them know that it's not okay for them to be treated like this."
The Federal Correctional Institution, Beaumont, was one of several correctional facilities to experience flooding from Harvey's unprecedented downpour. At least five state prisons were evacuated due to the threat of flooding.
But while the high water in Beaumont was so destructive that it disabled the city's water supply system, the federal prison located in the city did not evacuate, leaving inmates stuck in their cells as water rose as high as their ankles and the smell of sewage from backed-up toilets grew so putrid that some wrapped towels over their noses before going to sleep. Federal prison officials did not immediately respond to inquiries about the claims, which were consistent among the seven relatives — all women — of inmates who spoke to BuzzFeed News. None of the their incarcerated loved ones were serving time for violent crimes. One is in for immigration violations.
"They should've got those boys out of there," said the wife of an inmate serving eight years for illegal firearm possession in the maximum-security unit.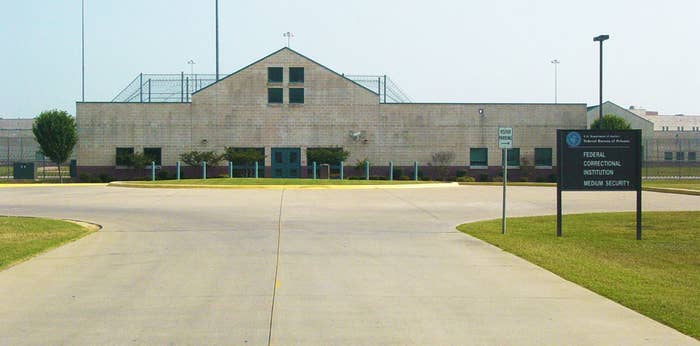 Family members were surprised to hear that the prison was not being evacuated before Hurricane Harvey made landfall. All seven women who spoke to BuzzFeed News said they believed prison officials should have transferred the inmates to another facility out of harm's way.

The girlfriend of one inmate said that she assumed federal prison officials had learned lessons from the aftermath of Hurricane Rita in 2005, when more than 400 inmates in the maximum-security unit went days without food, running water, and air conditioning, their cells flooding with sewage as temperatures reached nearly 100 degrees.
Those inmates filed a class-action lawsuit, but lost when a federal judge ruled that prison officials had complete authority to decide whether to evacuate and could not be held liable for the consequences that resulted.
The lawyer representing the inmates, Norman Sirak, told the Associated Press at the time that the court's dismissal of the suit would "give the Federal Bureau of Prisons a license to treat federal prisoners like animals."
State prisons in Beaumont also didn't evacuate, leading to similar claims of poor conditions there, the Houston Chronicle reported.
Four of the women who spoke to BuzzFeed News said that the inmates at the medium-security unit were given two 16-ounce bottles of water per day, along with two sandwiches (bologna or peanut butter and jelly). At the maximum-security unit, the daily water ration for each inmate was two eight-ounce bags, two women said.
Due to the shortage of clean water, inmates at both facilities were unable to flush toilets or take showers for days after the storm had passed. Without access to toilets, inmates instead began defecating in bags that guards had distributed. While inmates were recently allowed to take showers, some are worried that the water may be contaminated. And though generators kept the lights on, the air conditioning units are not running, the women said.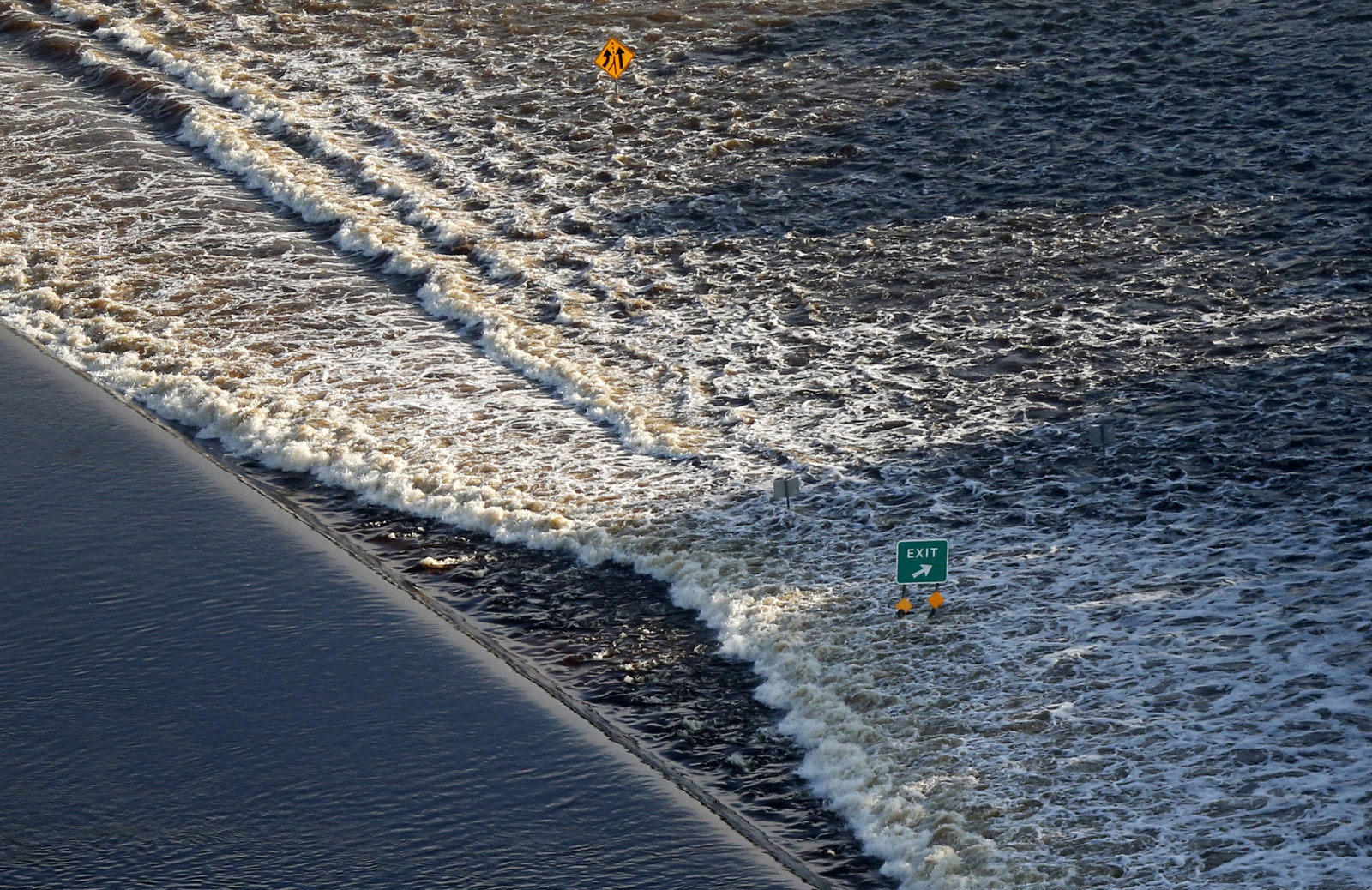 "Everybody's dehydrated," said a woman whose stepfather is in the medium-security unit. "He said that some people are passing out because it's so hot in there."

Another woman said that she hadn't heard from her incarcerated brother until Tuesday, eleven days after the storm hit. They spoke for five minutes, the maximum time guards have allowed in recent days. Before she got that call, hoping to learn more about conditions inside the prison, she followed social media posts and spoke with others who'd talked to inmates.
The limited communication between those on the inside and those on the outside has resulted in confusion and a sense of helplessness among some relatives, as rumors and misinformation get passed off as fact. In one recent case, federal prison officials released a statement shooting down the rumor, spread on social media and in at least one published interview, that two inmates had died inside the prison because of conditions in the aftermath of the storm.
"I know a lot of people have been trying to get ahold of their people in there or really anyone at the prison with any information on what's going on," the woman with the incarcerated brother said.
The women all requested anonymity because of fears that their loved ones would be punished if guards learned that they had spoken out publicly. When some inmates complained about the conditions to relatives in phone calls and emails last week, the women said, correctional officers ordered the inmates into lockdown, prohibiting them from leaving their two-bed cells and instituting severe restrictions on their communication with the outside world. All said that the inmates were allowed to send no more than five emails per month and could not have phone calls that lasted more than five minutes.
"I cried for a whole week knowing this was going on," said the wife of an inmate. "What they're doing in there is retaliation."
The inmates are protesting the orders. According to two of the women, some inmates began a hunger strike this week, demanding an end to the phone and email limitations. One woman told BuzzFeed News that guards lifted the email restrictions on Wednesday.
Four of the women said they hadn't known about the conditions at the prison until several days after the flooding began. Even as television footage showed severe flooding in the area around the prison, their loved ones on the inside had been assuring them that everything was fine, they said.
"He said he didn't want to worry us," said the stepdaughter. "He said he wanted to deal with it on his own."