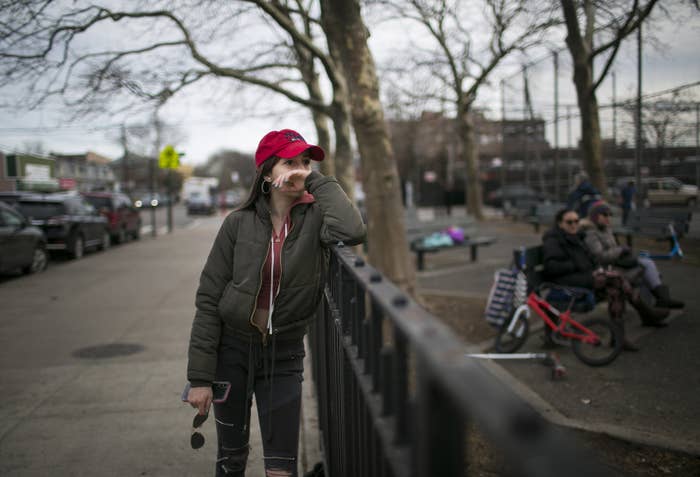 Maryland passed a law Monday night explicitly barring police officers from having sex with people in their custody.

State legislators proposed the bill two days after BuzzFeed News reported that Maryland was among 35 states where cops can avoid a sexual assault conviction by claiming a sexual encounter with a detainee was consensual.
But while Maryland's new law enacts criminal penalties specifically for cops who have sex with detainees, it remains less strict than the laws in 16 states, including now New York, where state legislators passed a law last month classifying all sex in custody as rape.

"Passing this bill was a first step and I hope to come back next year with more comprehensive protections," Maryland Delegate Brooke Lierman, who introduced the state's bill, told BuzzFeed News. "Because there can be no such thing as 'consent' by someone who is in custody, any law enforcement officer who engages in any sexual act with someone in custody has, by default, committed sexual assault."
In most of the states with statutes specifically addressing sex in police custody, the crime is categorized as sexual assault or sexual battery, felonies that bring at least a few years in prison at a minimum. The bill in Maryland keeps the offense as a misdemeanor, punishable by a maximum sentence of three years.
Maryland now joins Texas on the short list of states that have laws specifically barring police officers from having sex with detainees but not defining all these encounters as rape. Tennessee, Colorado, and Wyoming require that prosecutors prove that the officer overtly abused their authority. In Kentucky, detention counts as "custody" only if "pursuant to a court order." Though Texas includes a provision on custodial sex in its sexual assault law — in addition to the administrative crime — prosecutors must show evidence of coercion.
The holes in police rape laws first drew public attention after an 18-year-old woman who uses the pseudonym Anna Chambers reported that two New York City police detectives raped her in their NYPD van after detaining and handcuffing her for possession of weed and loose prescription pills.
DNA from a rape kit matched narcotics detectives Eddie Martins and Richard Hall, who have been fired and charged with rape, kidnapping, and official misconduct. The cops' attorneys deny that the sex was nonconsensual and are using a legal strategy that aims to suggest that Chambers seduced them.
Of at least 158 law enforcement officers nationwide charged since 2006 with sexual assault, sexual battery, or unlawful sexual contact with somebody under their control, at least 26 have been acquitted or had charges dropped after claiming the encounters were consensual, according to a BuzzFeed News review of a Buffalo News database.
While New York was the first state to introduce a bill closing the consent loophole after Chambers filed her report, legislators in at least six other states have proposed or begun drafting similar laws in recent weeks. The bills in New York and Maryland passed unanimously.
"I hope that Maryland's quick and decisive action ... will demonstrate to states around the country that this is a serious issue that can and must be dealt with," Lierman said.