Mississippi Narcotics Unit That Recruited Students Called On To Disband
Following a BuzzFeed News investigation, the Libertarian Party of Lafayette County is demanding public officials and Ole Miss leaders disband a local narcotics unit that has compelled local college students to become drug informants or face felony charges.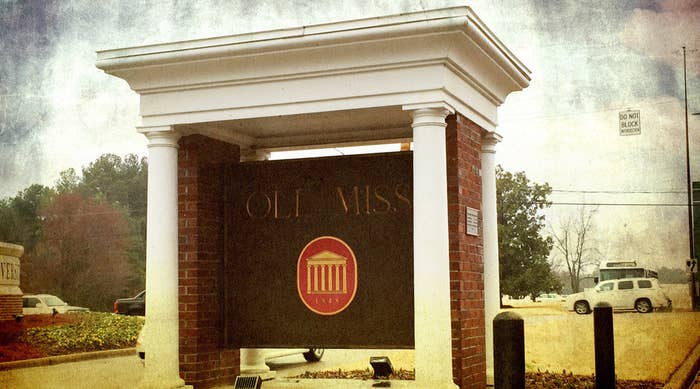 The Lafayette County Libertarian Party on Thursday sent a letter to public officials in Mississippi calling for the "immediate disbandment" of the Lafayette County Metro Narcotics Unit, which has pressed local college students into becoming criminal informants using the threat of felony drug charges. The letter was sent to the Oxford mayor and Board of Aldermen, the Lafayette County Board of Supervisors, and University of Mississippi Chancellor Dan Jones.
"We ask that Lafayette County, the City of Oxford, and the University of Mississippi cease all funding of the Lafayette County Metro Narcotics Unit and that the officers assigned to the unit be transferred back to their respective agencies," the letter stated.
The letter cited a BuzzFeed News story published last week about the unit's practice of pressuring low-level drug offenders to work as confidential informants by threatening them with prison time and the lifelong burden of a felony record.
"As the report reveals, Metro Narcotics preys on the fears of non-violent young people and traps them into an incredibly difficult, not to mention highly dangerous, Confidential Informant program, often without the knowledge of their parents or legal counsel," the letter stated. "The money used to fund this reckless institution should be reallocated to more positive, fruitful, and effective endeavors."
BuzzFeed News reported last week that the county, the city, and the university each provide $100,000 per year of funding, which covers nearly three-fourths of the unit's budget. Ole Miss' communications director Danny Blanton praised the school's relationship with Metro Narcotics and told BuzzFeed, "I'd be very surprised if that was an issue at the University of Mississippi."
However, in 2013, a local defense attorney wrote a letter to chancellor Jones and the university's chief counsel expressing his "concern… for the safety of the students." The attorney estimated that "probably hundreds of students" had agreed "out of desperation" to work as an informant.
"I truly believe it is only a matter of time before a student is either severely beaten up or killed," wrote the attorney, who provided a copy of the letter to BuzzFeed News but requested anonymity because he worried about "Metro retaliating" against his clients. "I suppose only the University can decide if it is good policy to tell students that if they break the law they can set up 10 of their classmates in order to get their charges dropped."
More than a dozen current and former students and young locals have also reached out to BuzzFeed News alleging that Metro Narcotics tried to pressure them into working as CIs after arresting them on drug possession charges.
In an interview with the university's broadcast news program NewsWatch Ole Miss, Metro Narcotics Captain Keith Davis called BuzzFeed's story "completely inaccurate and false," but did not offer any specific examples of inaccurate or false information.