The sun rose over north Philadelphia, but residents couldn't see it. Wednesday morning was overcast and rainy, and about a dozen people waiting for the bus huddled below a corner store awning.
A young man in a gray jacket lit a cigarette, but as he brought it to his mouth it slipped from his fingers and fell to the wet pavement.
Standing beside him, Brian Ghee let out a sympathetic chuckle. Picking up the cigarette, the young man looked up at Ghee and smiled.
"That kinda morning," the smoker said
"Look around at the weather," Ghee, 44 years old and unemployed, replied. "It's somber. It's a somber time in history."
Several of those under the awning nodded silently. Many more across north Philadelphia's mostly black neighborhoods shared the sentiment. The election of Donald Trump as president brought shock, fear, resignation, and despair among the more than 20 black and Latino residents who spoke to BuzzFeed News on Wednesday. Some said that the 2008 and 2012 elections had given them faith in the future of their country. But last night, they said, that faith vanished.
"There's a lot of people in this country who don't care about us," said Kelly Nelson, a 30-year-old college student. "I guess we shouldn't really be that surprised. But white people can't act like racism doesn't exist anymore."
The residents were worried about the potential policies of a Trump administration — cuts to social services like food stamps, free cell phones, and Medicaid; harsher treatment of criminal offenders; government targeting of Muslim people.
Most of all, though, residents said that they were disappointed that America had elected a man whom nearly all of them deemed racist.
"For all the racist people who don't care about minorities, 'niggers,' people like us, now they got somebody to look up to," said Kevin Johnson, a 28-year-old entrepreneur.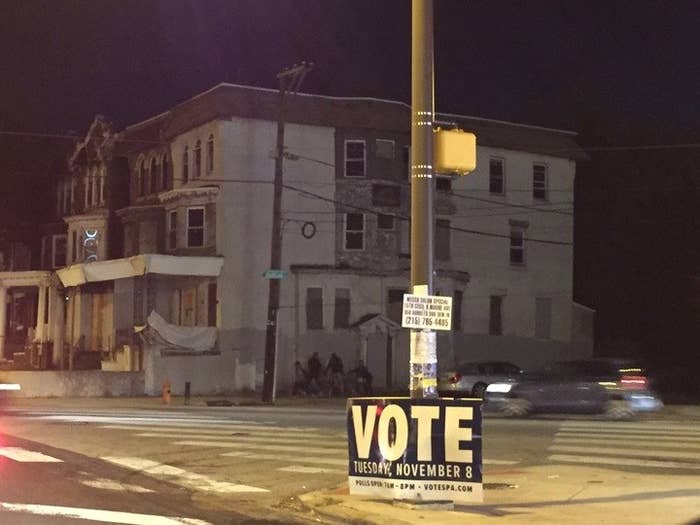 Wasira Ryan, a 29-year-old mother of three who works as a guard at a juvenile detention facility and wears a hijab, said that Trump's rise to the White House "will have racist people thinking it's okay to be like that."

Deef Scott, an 18-year-old who works at McDonald's, feared that Trump's declarations to deport Mexican immigrants and ban Muslims from the country would soon expand to push out black people too.
"I guess we shouldn't really be that surprised. But white people can't act like racism doesn't exist anymore."

"They sending our asses back to Africa," he said earnestly.
Scott went for a walk outside his house in the Strawberry Mansion neighborhood after he learned late last night that Trump was likely to win. He saw a woman leaning against a wall crying.
There had been optimism across north Philadelphia from morning to night on Election Day. Philadelphia, the biggest city in a crucial swing state, held around 13% of Pennsylvania's voters. "That's what got Obama into office," Quadir Allen, a 21-year-old construction worker, said. Barack Obama won the state by 10% in 2008 and by 5% in 2012, and most polls showed Clinton leading in the state in the days and weeks before the election. Elections analysts had projected that Trump winning Pennsylvania's 20 electoral votes would open the door to possible victory.
That fueled a solid black turnout in Philadelphia. As they cast ballots, black voters expressed worries that a Trump administration would roll back the civil rights advances that had led the country to elect its first black president. Speaking on Election Day, poll worker James Johnson said that he felt "a sense of urgency in the air. People sense the desperation."
The turnout seemed to reflect this desperation and fear. Poll workers in at least 10 north Philadelphia precincts reported that their vote counts had exceeded 2012 levels. Republican Election Commissioner Al Schmidt told BuzzFeed News that the city, which is around 44% black, appeared to have "heavy turnout." And while Hillary Clinton did not win as many votes in Philadelphia as Obama had in 2008 and 2012, she far surpassed the totals of John Kerry in 2004, by around 20,000 votes, and Al Gore in 2000, by around 100,000.
"The best turnout without Obama on the ballot that I've seen," said Phyllis Watson, a poll worker in north Philadelphia.

Black voters in Philadelphia did their part. But so did Trump's mostly white supporters in much of the rest of the state, where turnout was also high.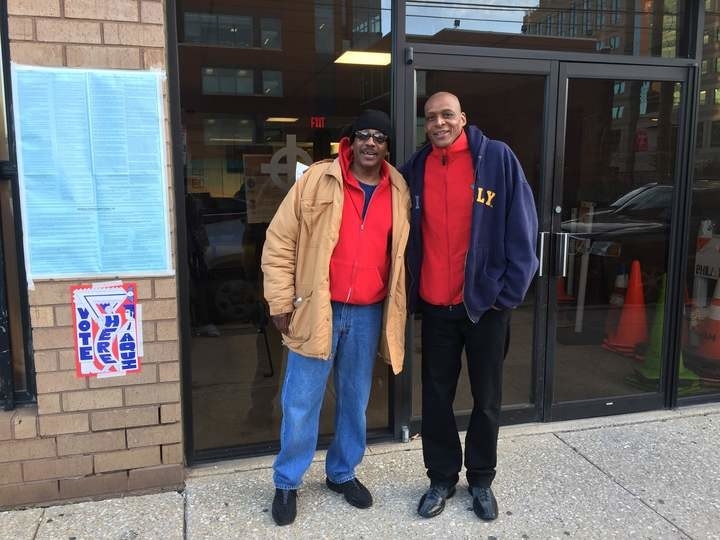 Four days before the election, at a rally in Hershey, about 100 miles west of Philly, Trump supporters predicted that residents of the state's Rust Belt and Coal Country, as well as many of its suburbs, would come out in full force, frustrated by "politicians who drop in, make promises, and then never show up again," said Boris Poppoff, a retired coal miner and Vietnam vet.

"These people, they can sweep the streets, they can find something to do."

"There's enough anger amongst us working people," Poppoff said. "We've had enough."
Poppoff explained that the state was divided between "people like me who work for a living" and "a lot of the people in the cities," where "people on welfare are gonna do what they can to keep the checks coming."
"These people, they can sweep the streets, they can find something to do," he said.
Poppoff and others at the rally said that they were confident that Trump would win because they had seen enthusiasm for him that they had never seen in any previous candidate. They cited the signs they saw across the state and the large audiences at his rallies. "Every person I talk to is for Trump," said Debra Kimsal.
They were proven right on Tuesday, to the shock of Clinton supporters in north Philadelphia.
"How can this country elect a person who is so abusive to women, so disrespectful to women?" said Barnes Cousins, who is 50 and unemployed, as he stood outside a fast-food joint in north Philly. "And he does all that on national television where children can see!"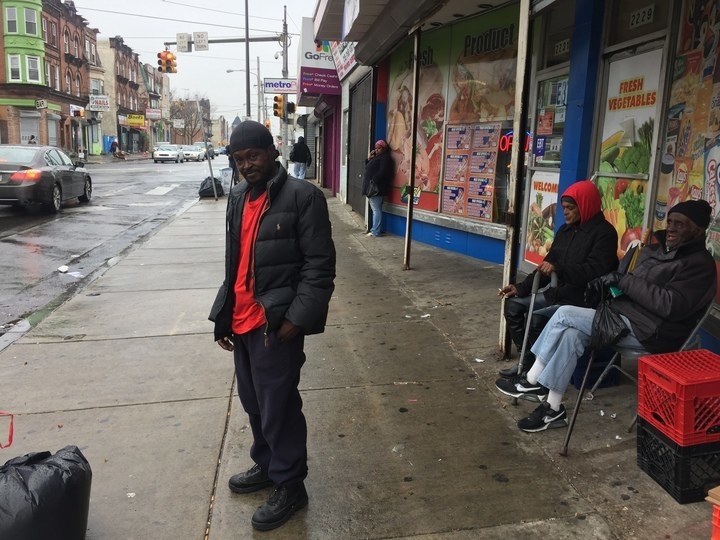 As Cousins spoke, a woman walking past overheard him talking about Trump.

"Fuck Trump!" she shouted without slowing her stride. "Fuck him! Fuck him! Fuck him!"
The way some black residents here saw it, Trump's victory was simply the latest in a long series of setbacks. And for some, this history had steeled them with a deep resolve.
"We've bounced back before," said Charles Williams, a 57-year-old mechanic. "We've been oppressed. We've been slaves. We've been lynched. We've been sicked on with dogs. We've seen a lot of bad things happen in this country. Still gotta show up the next day and keep going."
"They've taken shit from us before," said Johnson. "We just gotta keep doing like we've been doing."
This resolve, Johnson acknowledged, would be tested by the fear that had been embedded deep within the minds of many black and brown Americans.
Before night fell on Election Day, three girls, two 9 year olds and a 10 year old, passed the polling place at the Raymond Rosen Manor Community Center in north Philadelphia on their way home from school.
"If Trump wins we not gonna have any clothes to wear," one girl said, her face serious. "We're gonna have to wear trash bags."
"Are we still gonna have food?" said another girl.
"I dunno."
CORRECTION
Hillary Clinton won fewer votes in Philadelphia than Barack Obama won in 2012. A previous version of this article erroneously stated that she exceeded his total by 3,000.