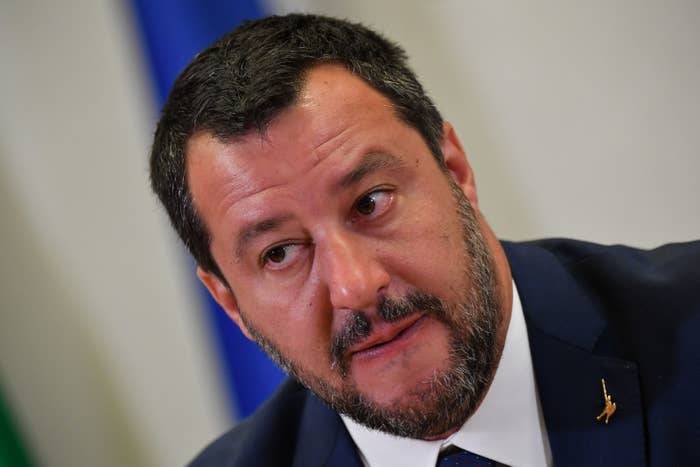 A lot has happened in the nine days since BuzzFeed News revealed it had obtained an explosive recording of a longtime aide to Italian Deputy Prime Minister Matteo Salvini and five other men negotiating the terms of a proposed deal to channel Russian oil money to Salvini's far-right Lega party.

Public prosecutors in Milan have ramped up their investigation of the proposed deal and the meeting to discuss it at the Metropol Hotel in Moscow last October. Italian news outlets have dug deep into the story they've dubbed "Moscopoli" — Moscowgate. New information has come to light on some of the men around the table with the aide, Gianluca Savoini, and on his close political relationship with Salvini, which goes back 20 years.
But there are still important questions that remain unanswered, from Salvini's exact role, if any, to the identities of the three Russians at the meeting. So here's our rundown of everything we've learned about the Metropol negotiation since the BuzzFeed News story was published, and the key things we still don't know.
The two other Italians who can be heard on the recording with Savoini have come forward.
Last weekend, an international lawyer called Gianluca Meranda wrote a letter to La Repubblica newspaper revealing that he was the "Luca" who could be heard on the recording discussing in fine detail the proposed oil deal.
Meranda told the newspaper that he was acting as legal counsel for an investment bank.
On Tuesday, the third Italian on the tape — "Francesco" — went public. Francesco Vannucci told the Italian press agency ANSA that he had taken part in the meeting as a consultant and banking expert who has for years collaborated with Meranda. The aim of the Moscow meeting was "purely professional," he added.
The homes of both Vannucci and Meranda where searched by Italian police Wednesday, Italian media reported. Meranda has been interviewed by prosecutors who are investigating possible "international corruption," but declined to answer questions, as did Savoini, according to reports.
Savoini can be heard in the recording — you can read the entire transcript here — describing the three Italians as "a triumvirate"; Savoini said they needed to be a "watertight compartment" and "more than prudent."
An Italian magazine published documents that show discussions around the oil deal continued well after the October meeting at the Metropol.
On Thursday, L'Espresso published documents that it claims show that negotiations on the proposed oil deal discussed at the Metropol hotel continued beyond October 2018, into this year. The documents are of correspondence between the investment bank represented by Meranda, Savoini, and two Russian oil firms referencing a proposed oil deal similar in size and content to the one discussed in Moscow.
The bank, Euro-IB, told the magazine that it knew nothing about money being siphoned off for the Lega party, and its letter was simply a "non-binding expression of interest" requesting the price of fuel products to sell to various traders in several countries around the world. It added that no agreement had been reached.
In an interview the next day with La Repubblica, the director of Euro-IB, Glauco Verdoia, confirmed to the newspaper that Meranda was the bank's legal counselor and Euro-IB had expressed interest in purchasing three tonnes of fuel at a discounted rate from Russian oil firm Rosneft last October. Verdoia is adamant, however, that the bank knew nothing about Lega and Savoini.
He also claimed that the potential deal never materialized, and all talk of it ended in December. Verdoia said he was completely unaware of the subsequent proposals referenced in the documents published by L'Espresso on Thursday. Verdoia also confirmed knowing Vannucci.
Matteo Salvini and Gianluca Savoini had dinner together the night before the Metropol meeting.
Salvini did not attend the Metropol meeting, but he was in Moscow at the time. The newspaper Corriere della Sera revealed Friday that on the evening before the Metropol meeting, Oct. 17, he had dinner at a Moscow restaurant called Ruski with four members of his staff, Savoini, and the chiefs of Confindustria Russia, an industry group that hosted an event the Lega leader spoke at earlier that day.
Among Salvini's staff members present at the dinner was Claudio D'Amico, his strategic adviser on international affairs. D'Amico is also listed on the team page of the pro-Kremlin organization Lombardy-Russia, headed by Savoini.

What we don't know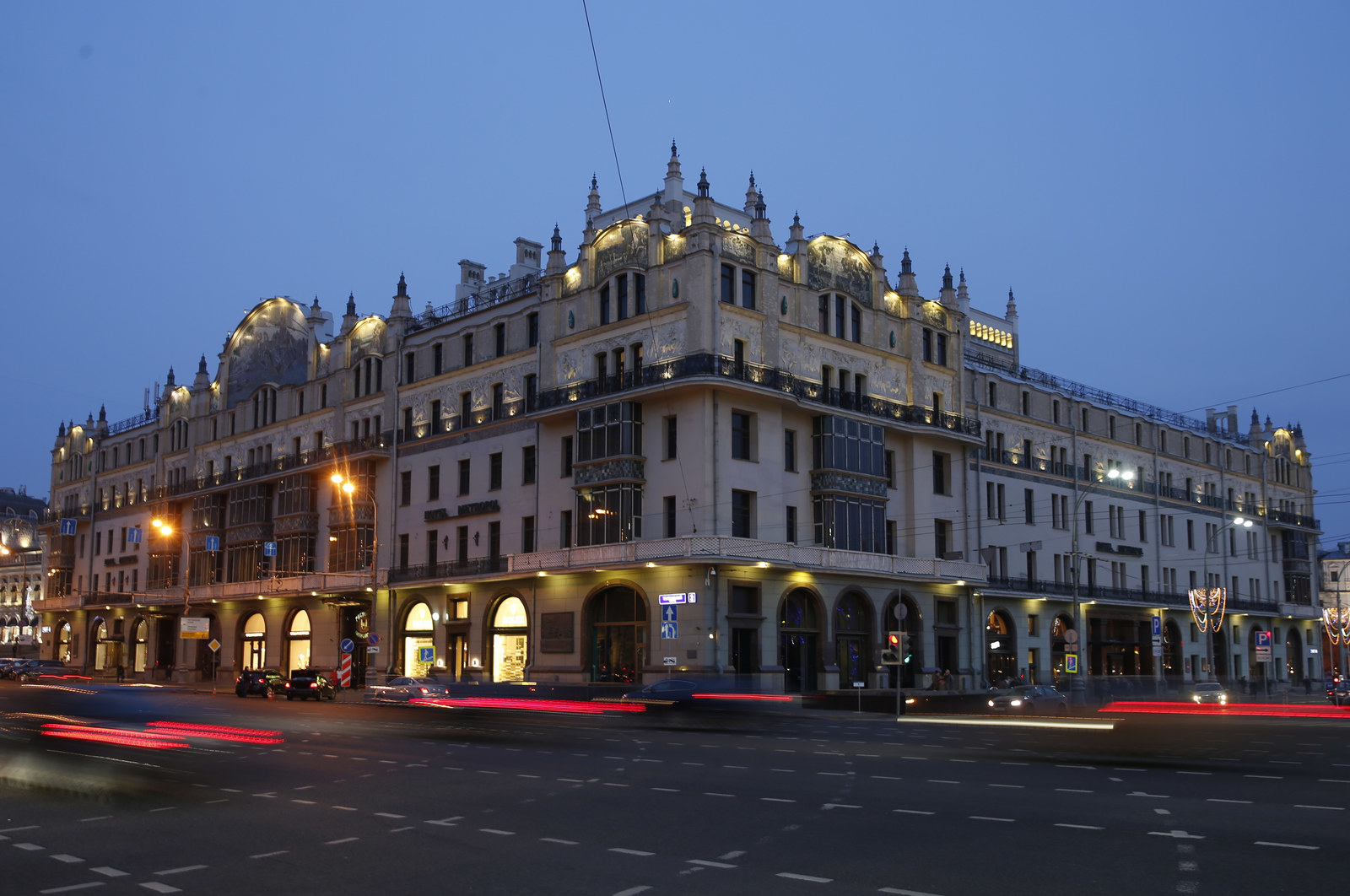 What did Salvini know about the deal discussed at the Metropol?

One of the founders of that same Italian industry group in Russia told an Italian newspaper in an interview this week that he advised Salvini against attending the Metropol meeting.
While he did not specify when this conversation took place nor the exact reasons for providing this advice, it suggests that Salvini knew the meeting was taking place.
Salvini ignored multiple requests for comment from BuzzFeed News ahead of publication of the recording, but since then has consistently and vehemently denied taking Russian money. He told Italian press agency ANSA he'd "never taken a rouble, a euro, a dollar, or a litre of Vodka in Russian funding."
Although it remains unclear whether the agreement negotiated at the Metropol Hotel was ever executed, or if Lega received any funding, the existence of the recording of a detailed negotiation raises serious questions about the links between Moscow and Salvini's Lega party.
In all of his statements about the story so far, Salvini has repeated his line that he had never taken Russian funding, and insisted there was nothing else for him to answer.
However, he has not explicitly denied knowledge of the Metropol meeting or the proposed deal, and he has yet to respond to a list of detailed questions that BuzzFeed News sent him two days before publication.
What are the identities of the three Russian men who took part in the Metropol meeting?
On the other side of the negotiation at the Metropol were three Russian men — the names "Ilya," "Yuri," and "Andrey" can be heard in the recording obtained by BuzzFeed News. But so far, their identities remain a mystery.
The Russians can be heard on the recording saying several times during the meeting that they would have to discuss different aspects of the proposed deal with "Mr. Deputy Prime Minister" and "Mr. Pligin."
According to reports published by L'Espresso in February, Salvini met Russian Deputy Prime Minister Dmitry Kozak at the office of a powerful member of Putin's United Russia party named Vladimir Pligin on the evening before the Metropol meeting.
Asked in February about the reported meeting with Kozak, Salvini did not deny it took place. "I can't remember what I did the day before yesterday," he said in an Italian television interview. "It's hard to remember what I did on October 17."
What is the exact nature of the Salvini–Savoini relationship?
Salvini told a joint interview with two Italian newspapers that he first met Savoini 27 years ago at university.
Pressed on the nature of his relationship with Savoini, who doesn't have an official government role, Salvini — who is also Italy's interior minister — told reporters at a press conference last week that he didn't know why the man described as his "sherpa to Moscow" was on an official trip with him to the Russian capital last July. Savoini told BuzzFeed News at the time that he was a member of the minister's staff.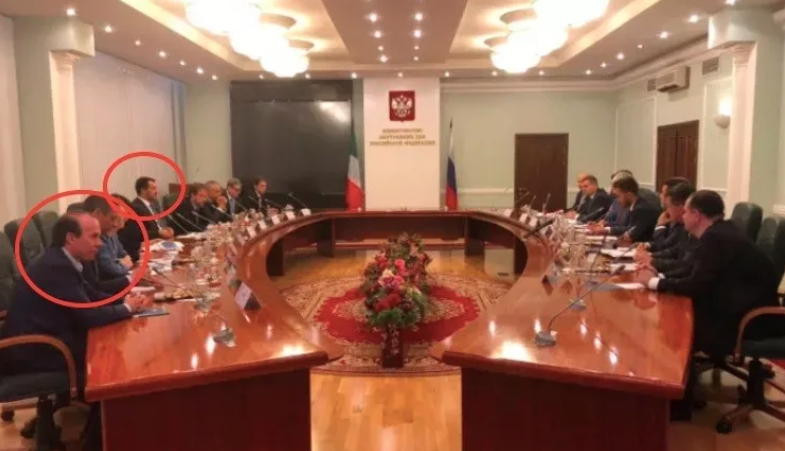 Salvini also couldn't explain why Savoini was at a government dinner with Russian President Vladimir Putin earlier this month. Italian Prime Minister Giuseppe Conte has released a statement stating that Savoini had been invited to that dinner by a member of Salvini's staff. Conte has agreed to head to Parliament to respond to MPs' questions July 24.

Salvini's professional relationship with Savoini goes back 20 years. Savoini has been a member of the Lega party since 1991, has served as Salvini's spokesperson, and the two men have been on multiple extensively documented trips to Russia together.
That relationship and those trips have continued even as Salvini became a government minister — it's unclear why, and in what capacity.
The registered address of Savoini's Lombardy-Russia organization is Via Camillo Colombi 18 in Milan, the same building as Lega's head office.
Finally, how do those involved in the meeting who have commented publicly so far — Savoini, Meranda, and Vannucci — square their insistence that they discussed a legitimate commercial deal with the evidence of the full recording on which they can be heard explicitly discussing in detail how it would be used to channel money to fund Lega's political campaign?

On the tape, "Luca" — now known to be Meranda — was clear that the nature of the proposed deal is political. "It's very simple," he said some 25 minutes into the meeting. "The planning made by our political guys was that given a 4% discount, 250,000 [metric tons of oil] plus 250,000 per month per one year, they can sustain a campaign."
The purpose was "not professional, it's just a political issue," he told the Russians. "We count on sustaining a political campaign which is of benefit, I would say of mutual benefit, for the two countries."
The men were most concerned about making sure the money was flowing to Lega ahead of May's European elections. Francesco can be heard saying in Italian, "I want to say how important it is to us to do this by December even if it is then delayed two, three months, June, July we don't care."
Luca can be heard relaying Francesco's concerns to the Russians in English: "Francesco is saying that quickness is of utmost importance because elections are just around the corner, so he says if we are OK to start very quickly and maybe then in six months' time, there is some problem, it's OK some problem any delay, but it's better to concentrate the efforts once and for all and starting as soon as possible."
Savoini was also caught on tape making clear that he was fine with the Russians taking extra "commission" for themselves from the proposed deal — described later in the meeting as "an amount to be returned" to them.
"They take even 400 or whatever the fuck they need to take," he can be heard telling one of the other Italians. "It doesn't matter. It's a guarantee. It means they will always do that and for us it's OK."
CORRECTION
Glauco Verdoia's name was misspelled in an earlier version of this post.