Last week, the leaders of the US, Mexico, and Canada — Presidents Donald Trump and Enrique Peña Nieto, and Prime Minister Justin Trudeau — signed the United States-Mexico-Canada-Agreement (USMCA), a trade deal to replace NAFTA.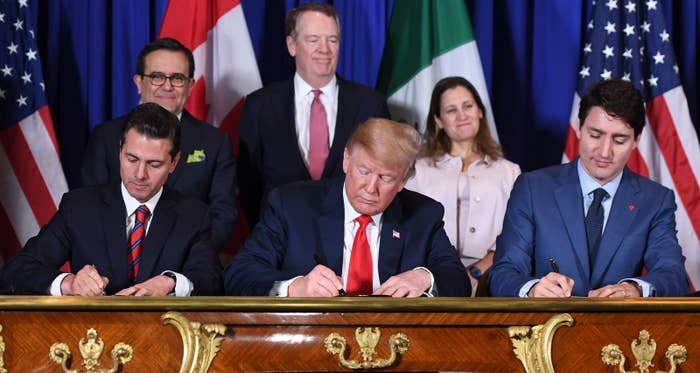 A signing ceremony took place on the margins of the G20 summit in Buenos Aires. The agreement came after months of fraught and often ill-tempered negotiations.
Trump signed the documents with a big black felt marker. The other leaders used pens.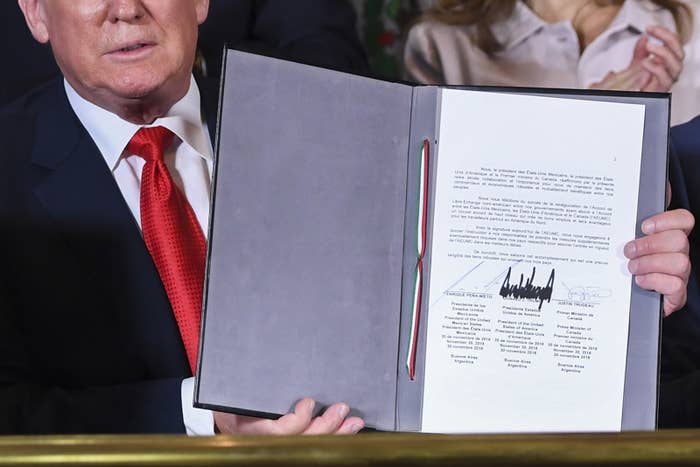 There was much confusion at the ceremony after Trudeau didn't follow Trump and Peña Nieto in raising a copy of the agreement for the cameras.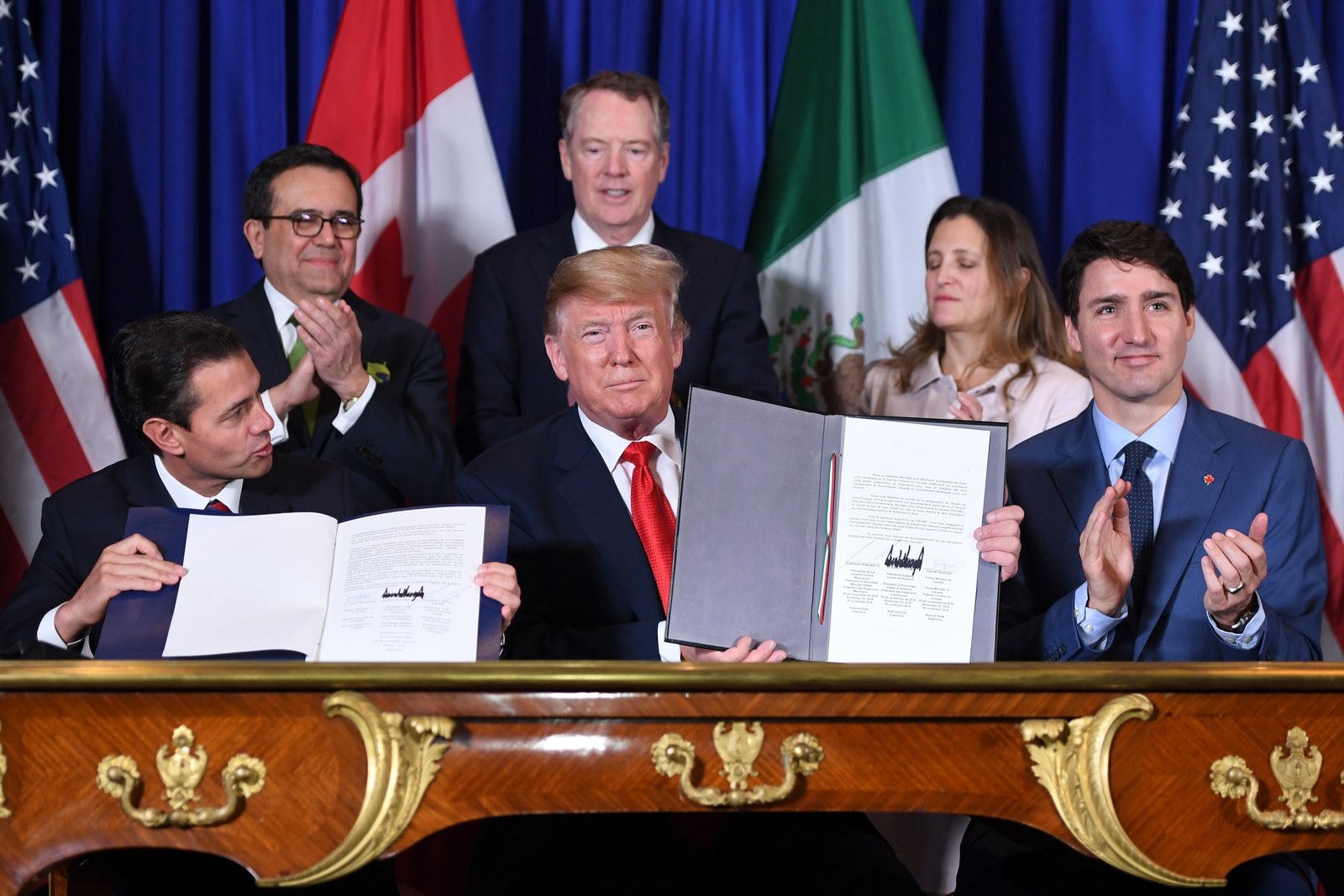 This prompted some to speculate that Trump had signed Trudeau's copy of the agreement in the wrong place. A video of this apparent mistake went massively viral on Twitter.
Footage of the signing ceremony does appear to show Trump writing his signature on the left side of the document, while in the two copies that were held up for reporters, the president's signature is quite clearly in the centre.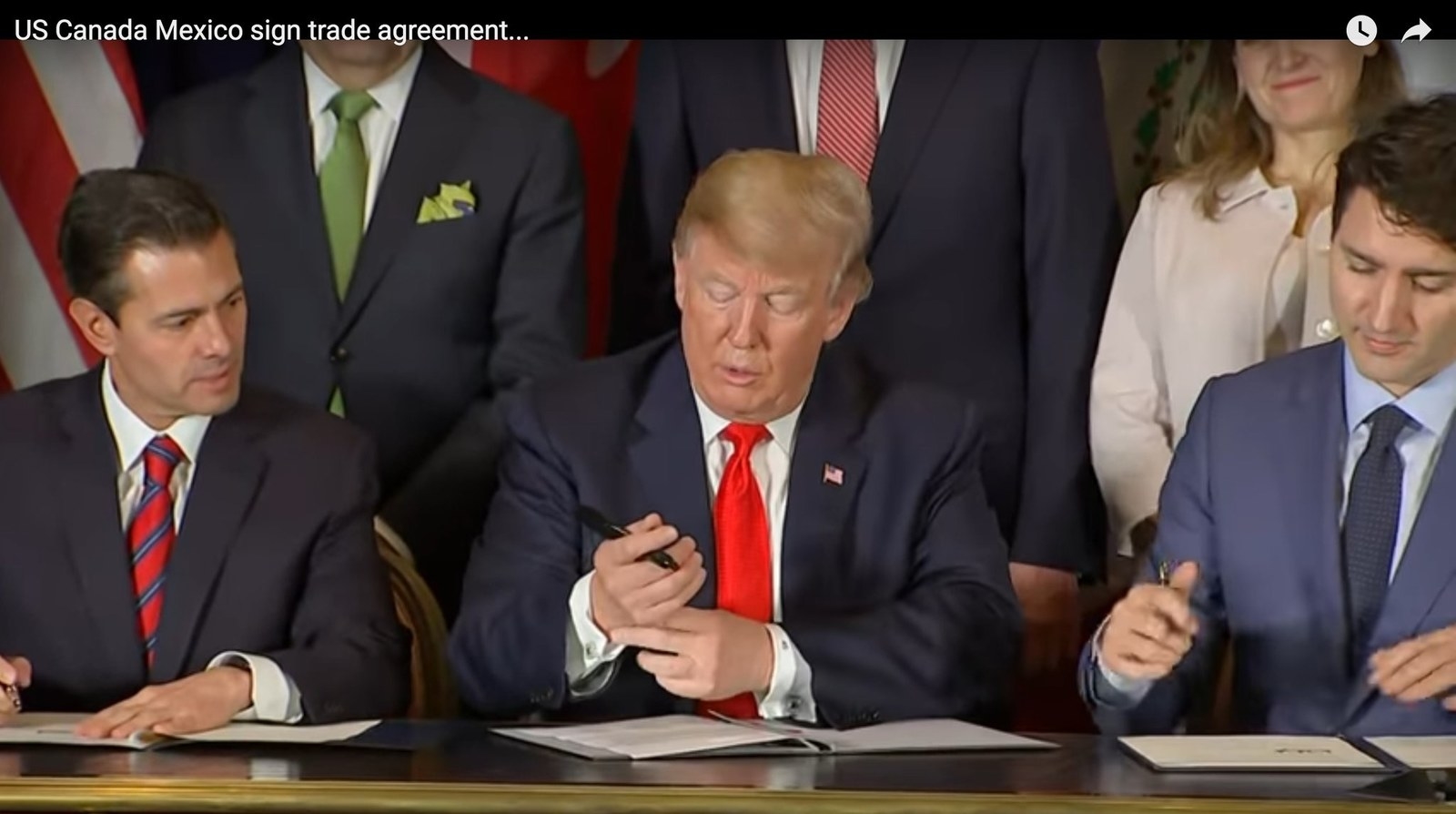 However, BuzzFeed News has been told by a government source in Ottawa that the three leaders' names, and the line where each had to sign, were not all in the same order in the three documents.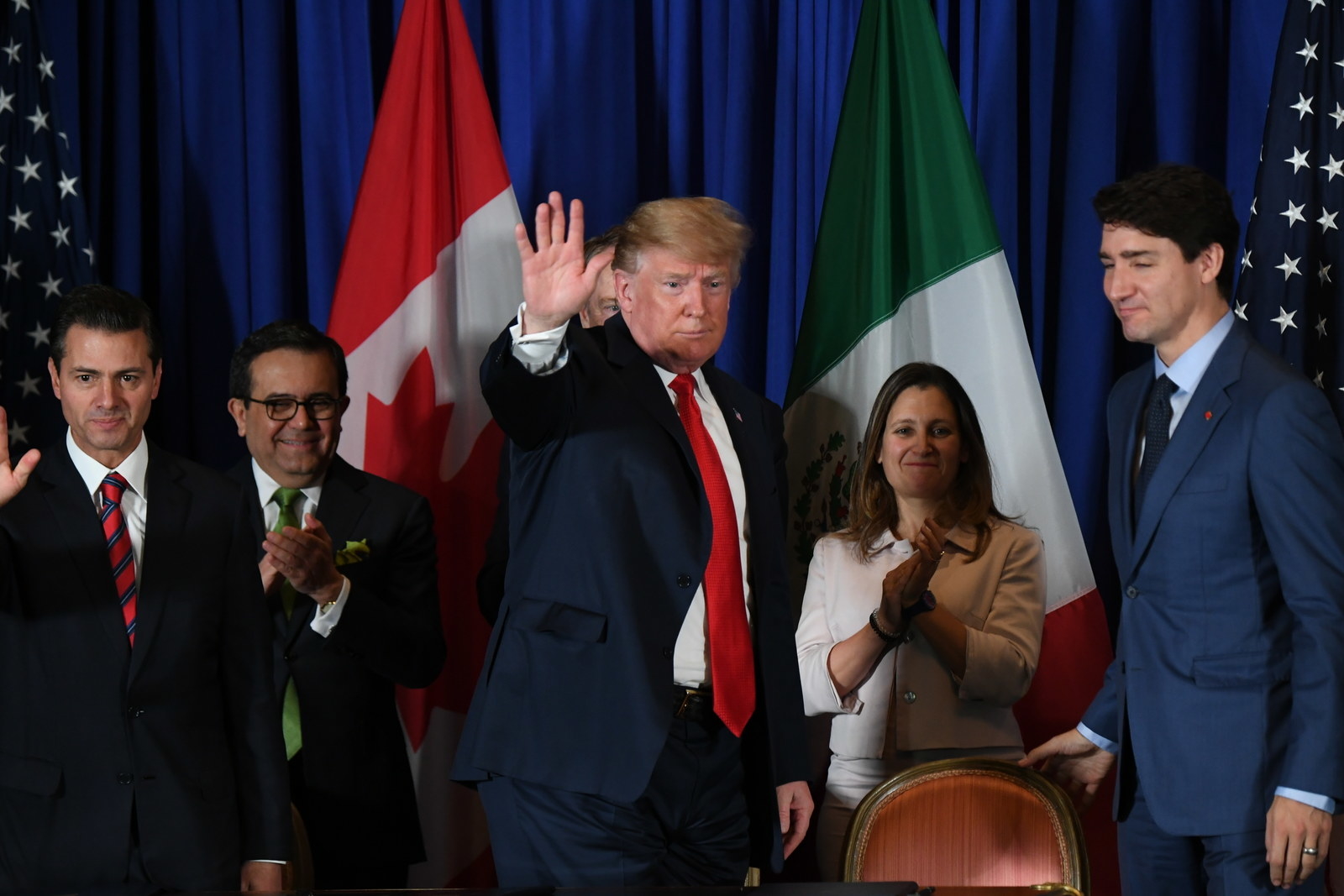 A senior White House official confirmed this to BuzzFeed News on Tuesday. Trump signed all three copies of the document in the correct place.
Why didn't Trudeau lift his copy of the document? The source said it was just because the Canadian prime minister didn't think the event was a celebratory moment, and that there is still much work to be done.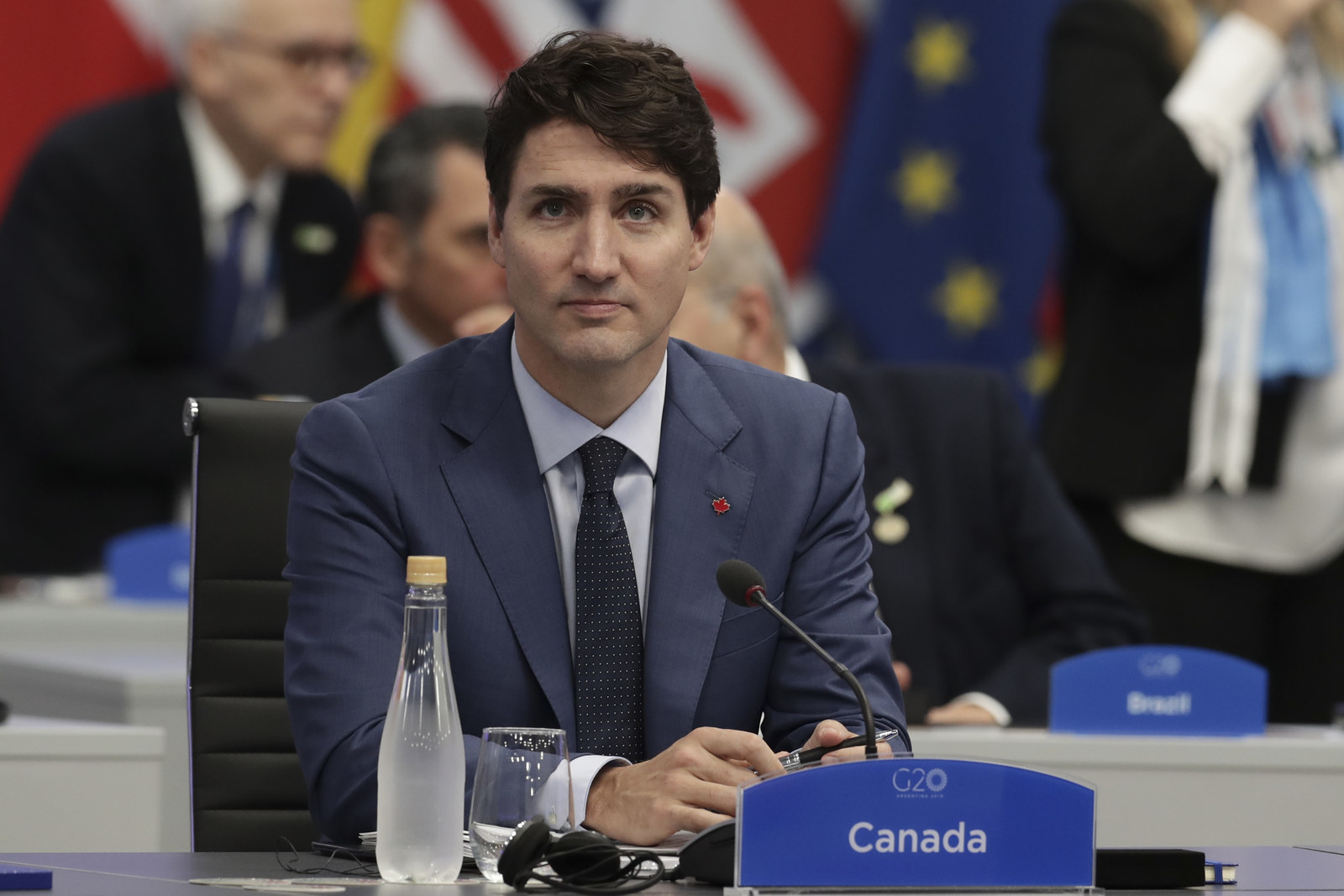 In fact, what the three leaders signed last Friday is not the actual USMCA agreement, but a directive for their respective officials to go ahead and sign legal documents. (The deal also needs to be approved by Congress.)
There's more. The three documents signed on Friday were in different languages. And the US, Canada, and Mexico all use a slightly different acronym for the agreement.
Mystery solved.