1.
When he told the secretary general of NATO that Germany was "totally controlled by Russia."
2.
When he stunned NATO leaders with a brand new policy and then apparently just left the meeting room.
Trump had been goading NATO members over failing to spend 2% of their GDP on defense as previously agreed in the run-up to the summit, then on Wednesday suddenly said that 2% wasn't enough and that it should be doubled to 4%.
According to Bulgarian President Rumen Radev, Trump made the suggestion in a meeting of NATO leaders before immediately leaving the room without seeing the reaction to his remarks. The White House confirmed Trump made the suggestion, but it was not clear if it was an off-the-cuff remark or a serious policy proposal. On Thursday, the second and final day of the summit, Trump tweeted the 4% commitment line. At a closing-summit press conference, Trump said the US was committed to NATO but could still "probably" unilaterally withdraw if he wanted to.
3.
When he said Russia should be readmitted to the G7/G8.
Trump left European governments bewildered at a G7 summit of world leaders in Quebec last month when he suggested Vladimir Putin's country should be readmitted to the group (despite having an economy around the size of Australia or South Korea).
"It used to be the G8 because Russia was in it," Trump said in response to a reporter's question outside of the White House on his way to the summit. "Now Russia's not in it. Now, I love our country. I have been Russia's worst nightmare. If Hillary [Clinton] got in, I think Putin is probably going, 'Man, I wish Hillary won.' Because you see what I do. But with that being said, Russia should be in this meeting. Why are we having a meeting without Russia being in the meeting?"
4.
When he kept telling world leaders that [insert deal here] is the "worst deal ever."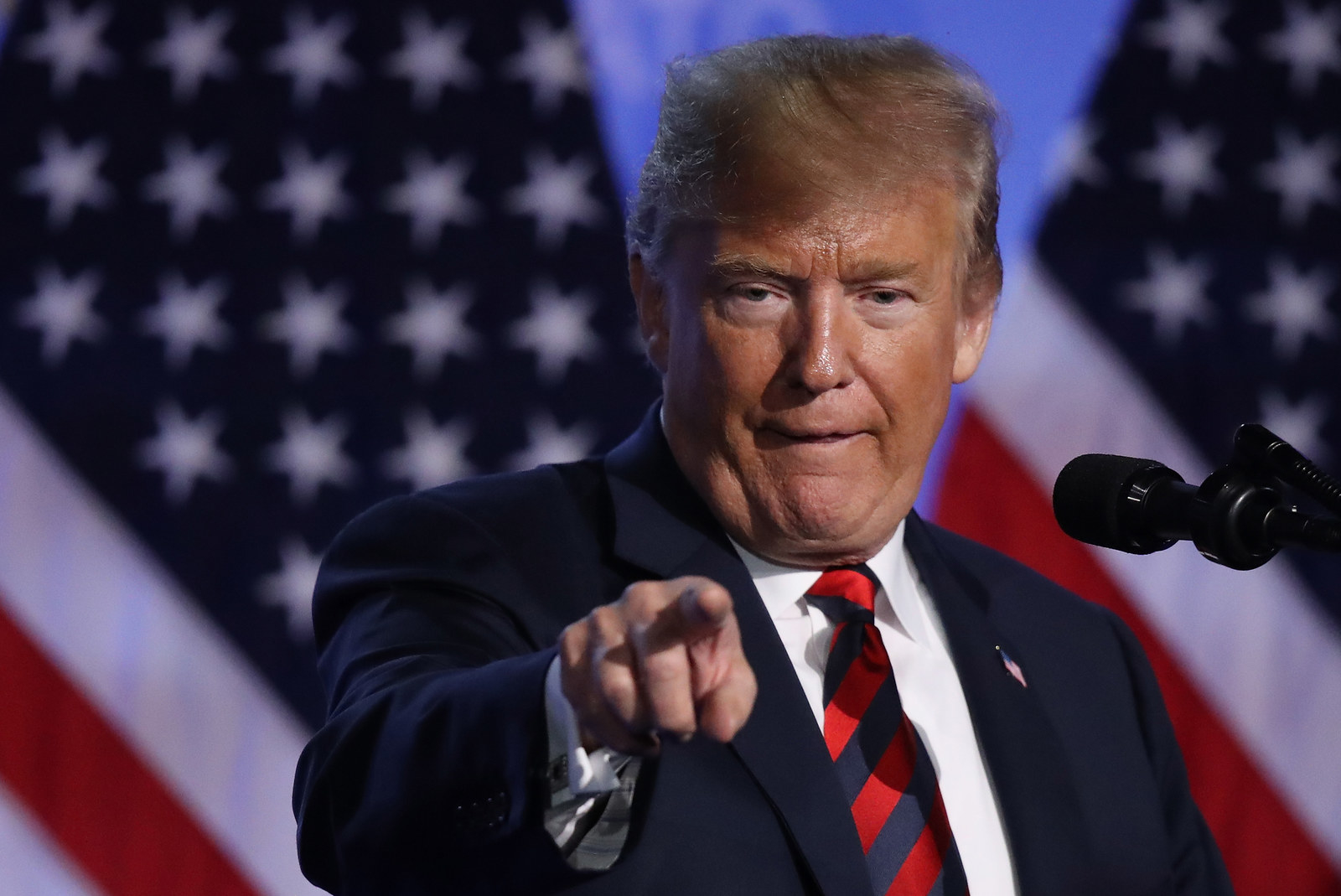 5.
When he called the German chancellor "an excellent salesman."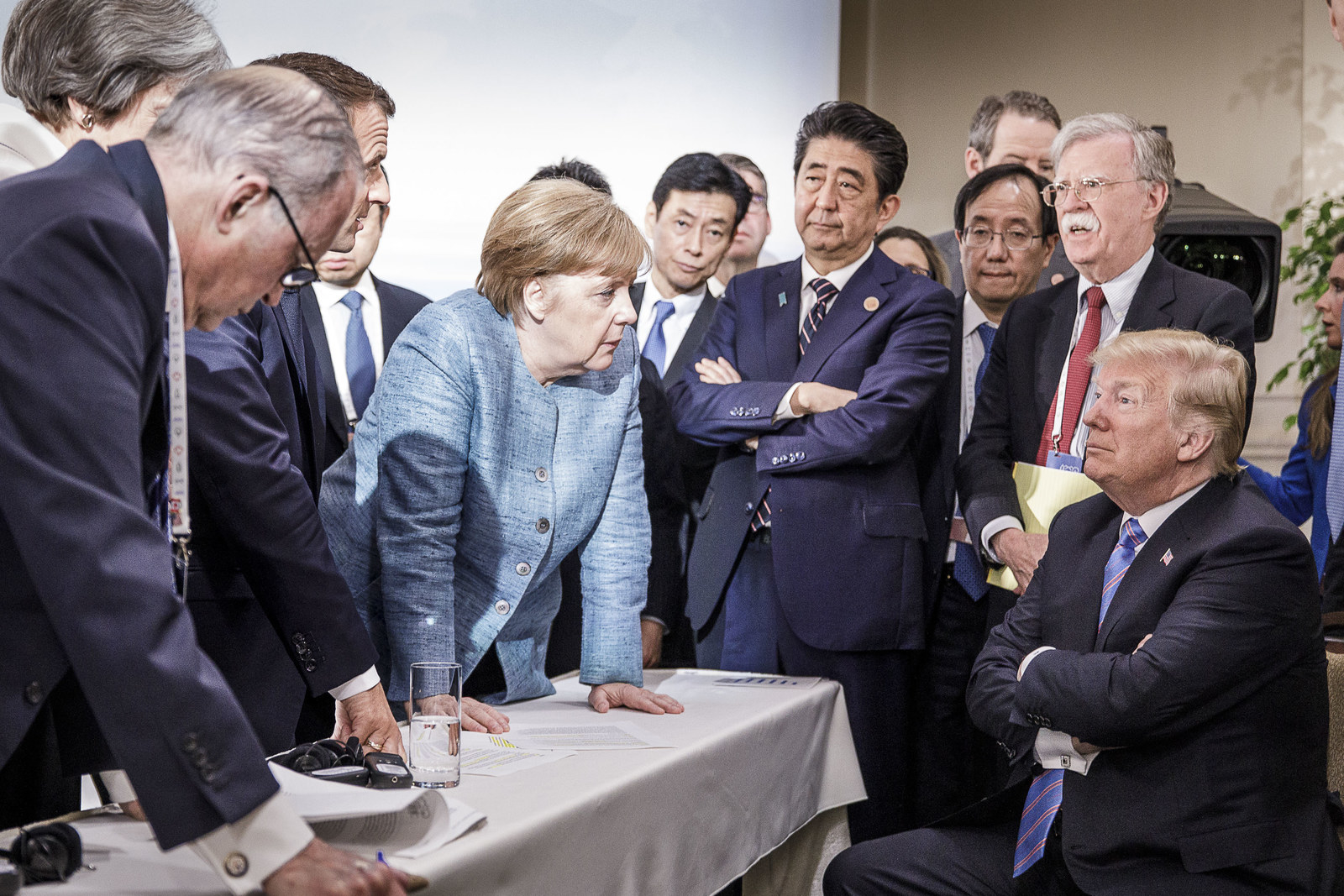 Discussing Russia with the six other leaders during the G7 summit, German Chancellor Angela Merkel outlined a detailed and thorough list of President Putin's actions to explain why she was against Russia returning to the G7/G8, a diplomat who was present told BuzzFeed News.
"Good pitch. You could have been an excellent salesman," Trump said, according to the same diplomat, who spoke on condition of anonymity.
Merkel was not amused. She replied, "I find that very insulting," the diplomat added.
6.
When he said that Crimea is Russian because everyone who lives there speaks Russian.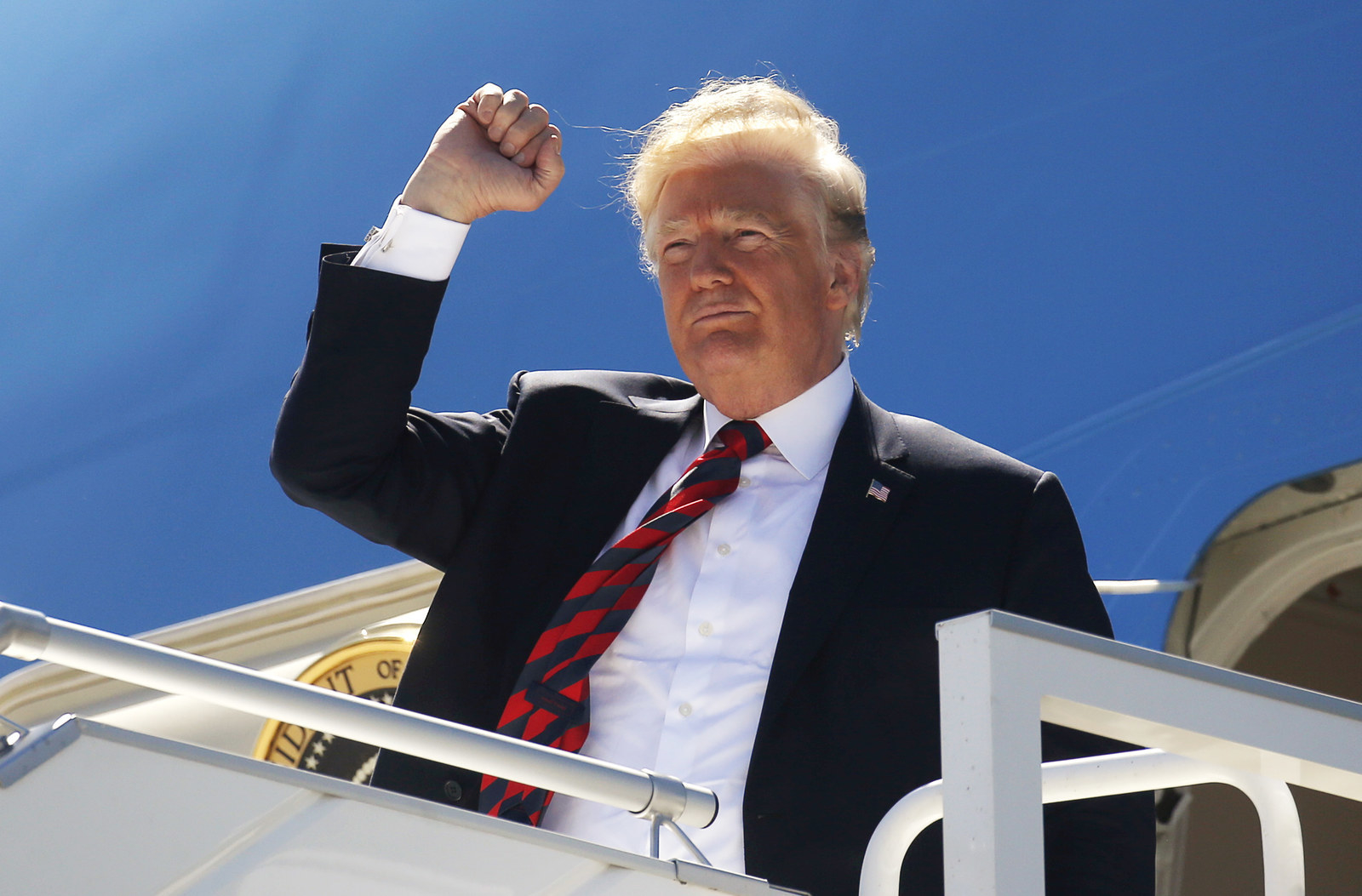 During a discussion on foreign affairs with other leaders over dinner at the G7, Trump said Crimea, which Russia invaded and then annexed from Ukraine in 2014, was Russian because everyone who lives there speaks Russian.
Two diplomatic sources told BuzzFeed News Trump also seemed to ask why G7 leaders were siding with Ukraine, which he said was "one of the most corrupt countries in the world."
7.
When he turned up late to a breakfast meeting about gender equality.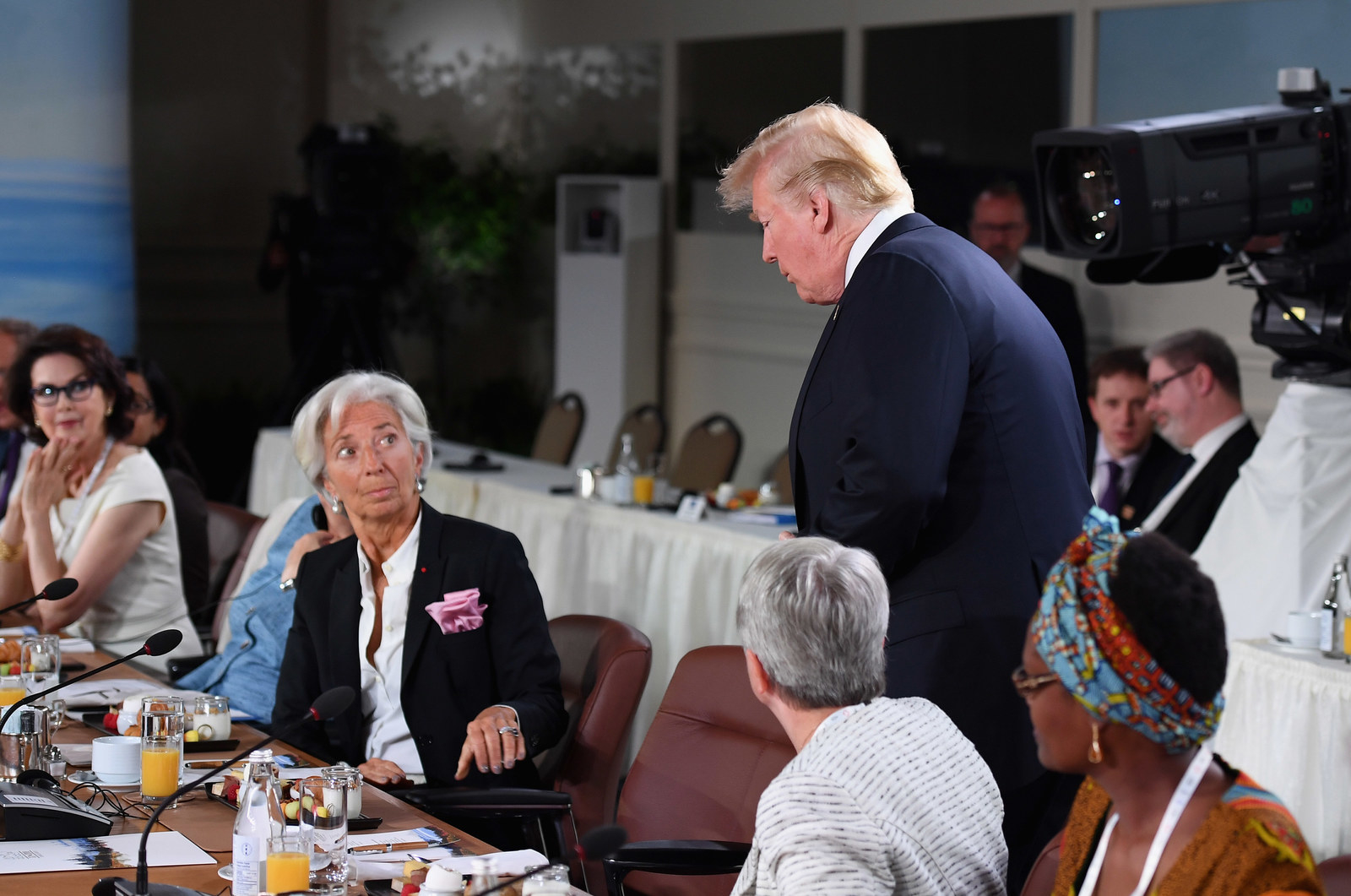 International Monetary Fund Managing Director Christine Lagarde's face says it all. Trump also left the G7 summit early to fly to Singapore for a meeting with North Korean leader Kim Jong Un. (We're not getting into that meeting here, but a lot of crazy shit went down there too.)
8.
When he tweeted to say he'd changed his mind about the final G7 leaders' statement.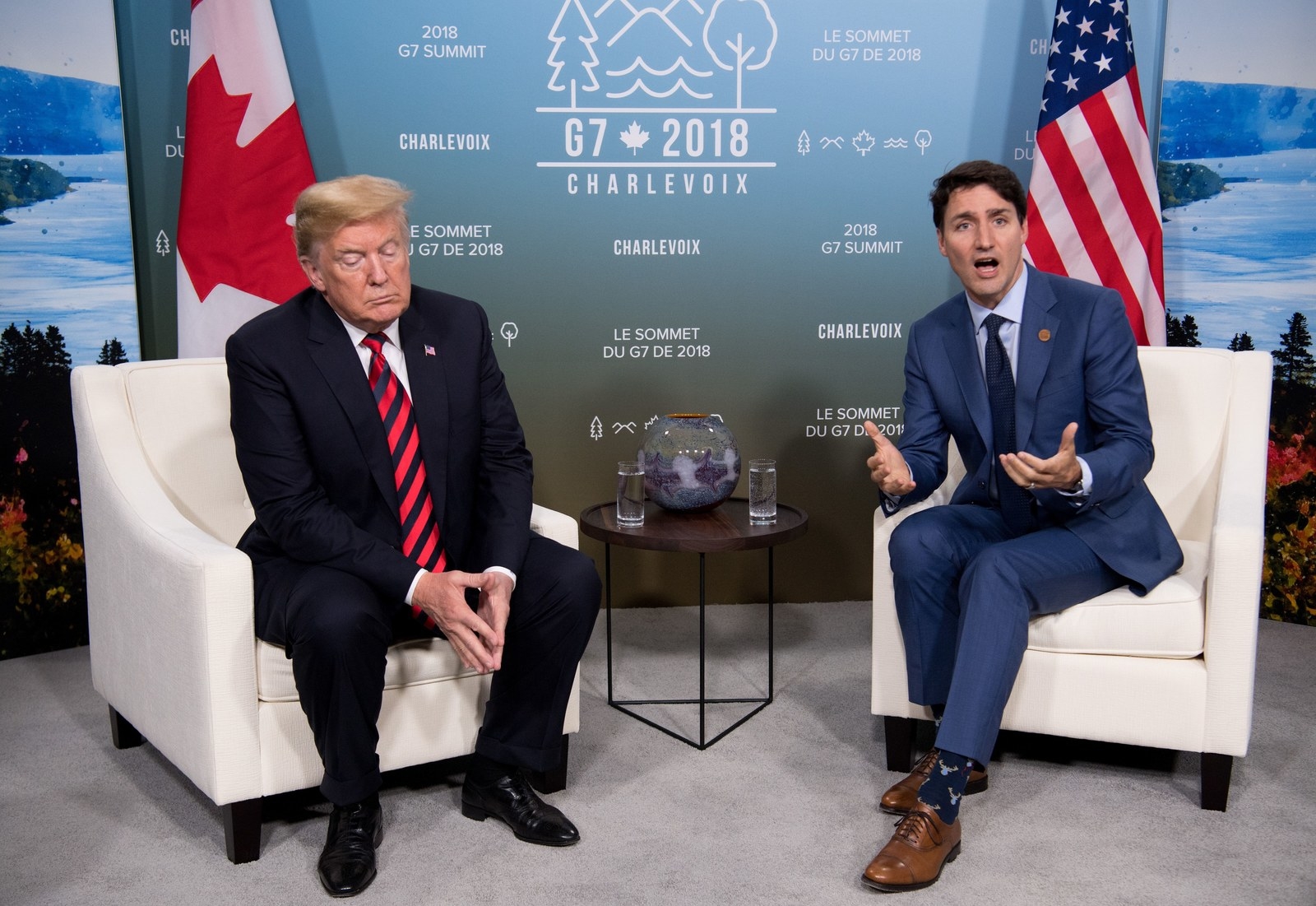 Got to get to the front of that queue.
10.
When he casually got up after dinner at the G20 to chat with Putin.
At the end of a one-and-a-half-hour-long meal at last year's G20, Trump walked around the table to talk to the Russian president. What caught other leaders' attention when Trump walked over to Putin toward the end of the evening was not that the conversation was happening — but how long it lasted.
A source present on the night told BuzzFeed News the two chatted for a "long time," emphasizing the point — "long" — several times in an exchange of messages.
The meeting took place without aides present, and only with Putin's interpreter.
11.
When he let his daughter Ivanka take his place during a G20 meeting.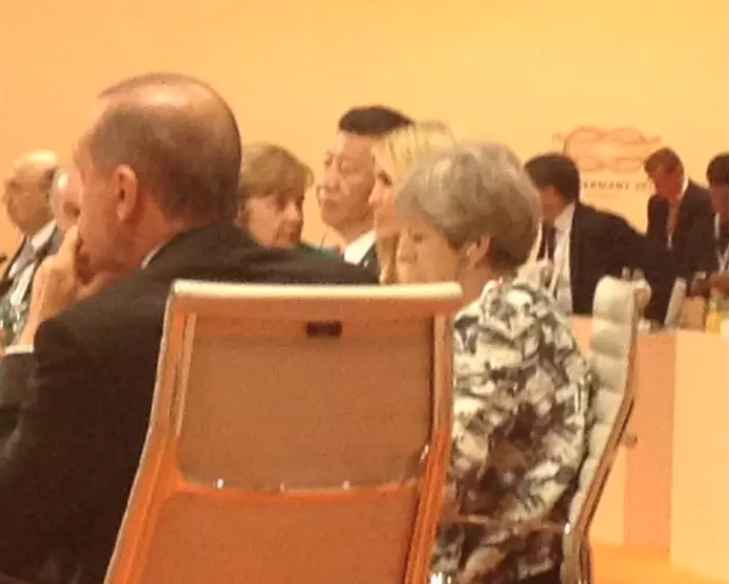 Having accompanied Ivanka to the meeting, POTUS left before returning to later take his place among world leaders. A source told BuzzFeed News, "Incredible!!!"
12.
When he gave a speech so weird that other world leaders couldn't quite understand what he was talking about, and just started looking at each other somewhat confused.
13.
When he wanted to shake French President Emmanuel Macron's hand, but Macron just swerved away.
14.
When he did shake Macron's hand, and it didn't quite go to plan.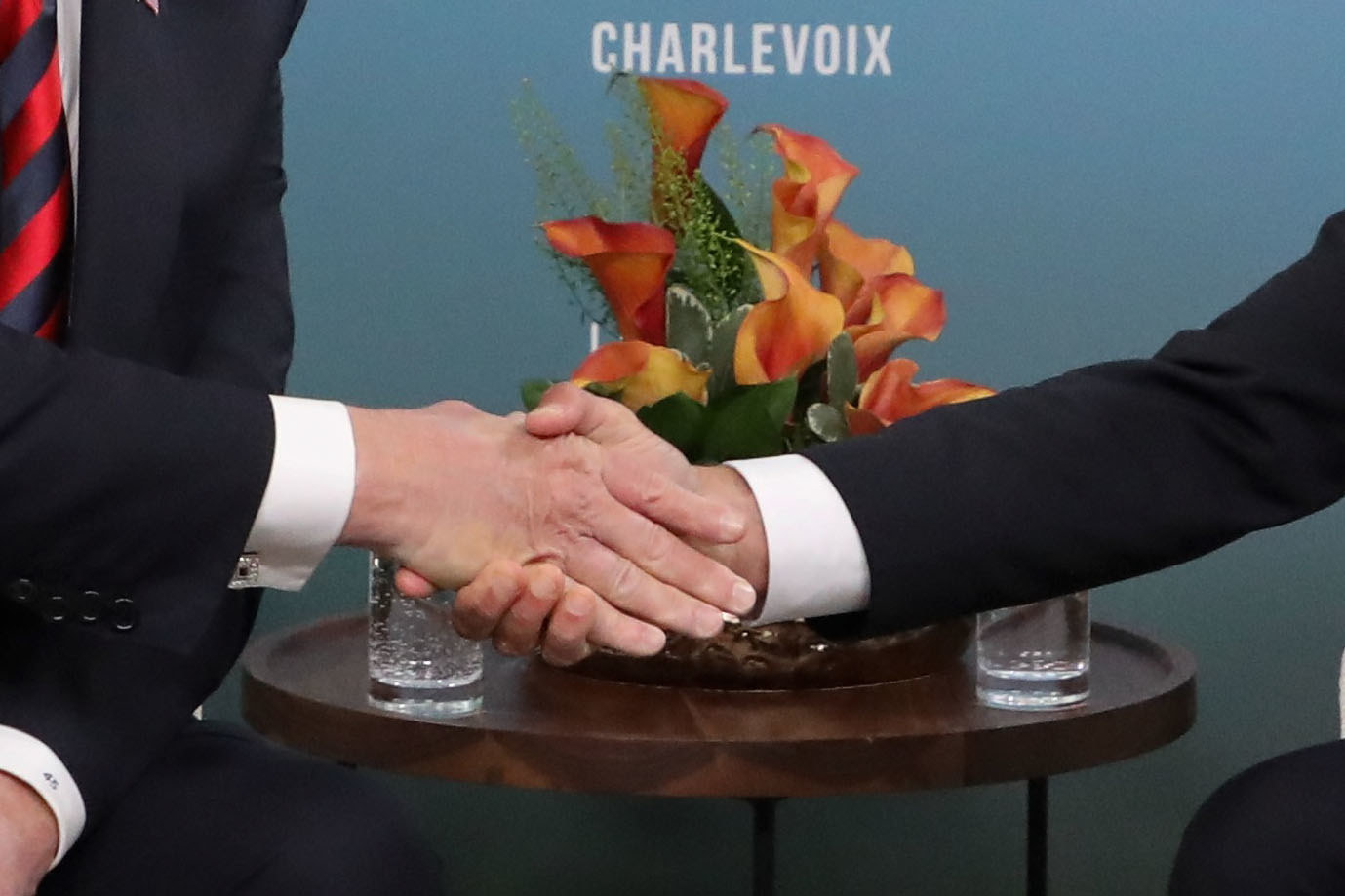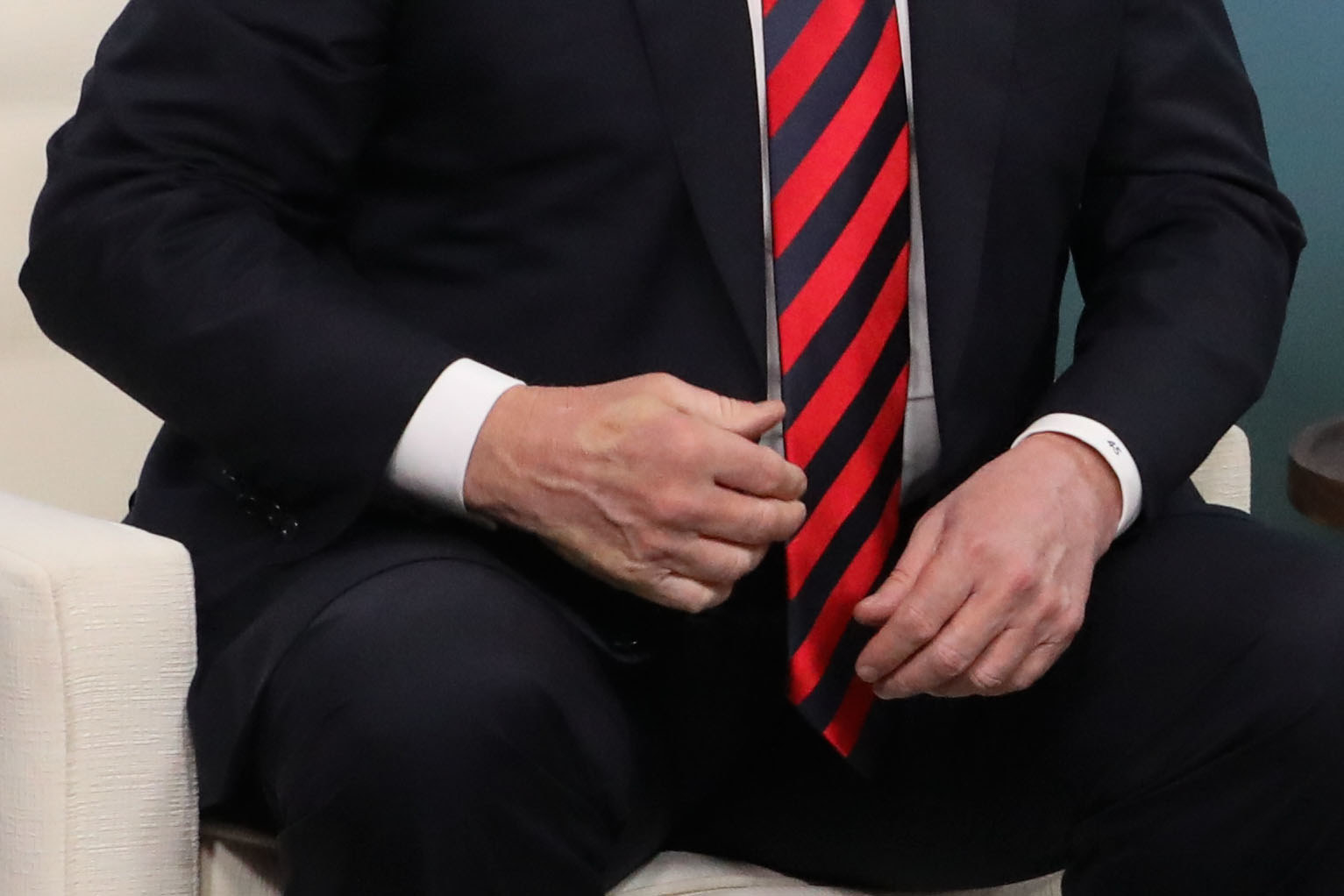 15.
And finally, when the leaders of the UK, Italy, Germany, France, Japan, and Canada went for a walk through the small cobbled streets of Taormina in Sicily, Italy — while Trump followed them in a golf cart.