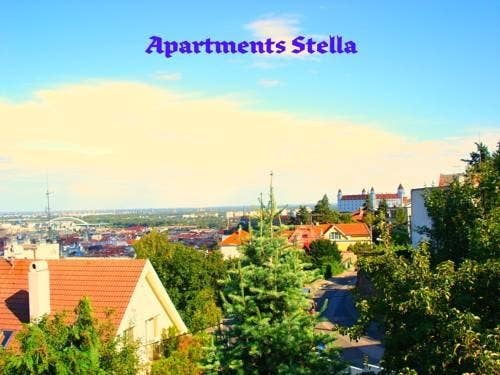 A hostel in Slovakia is turning away Turkish guests on the grounds of their nationality.

The hostel, "Stella apartment above the Castle," told those trying to reserve a place in the small establishment through the website Booking.com that for "safety reasons" it does not accept bookings from Turkey, as well as from Arab states.

"Sorry!" the owners of Stella apartment above the Castle told those trying to book a room.
These messages were shared on Twitter.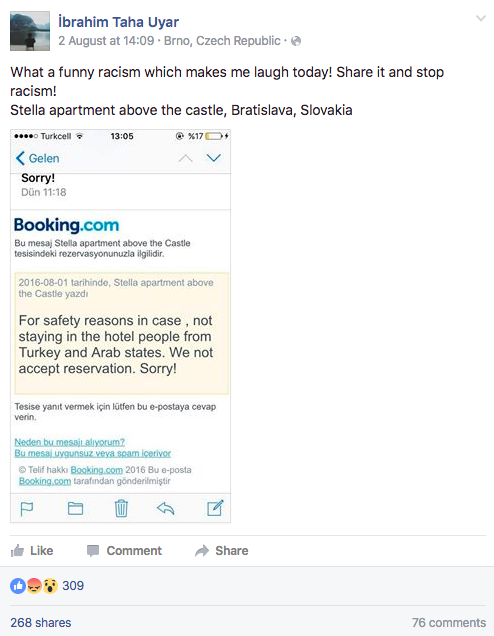 Among those turned away by the hostel this week were a group of students from Ankara. The Turkish embassy in Slovakia described the hostel's actions as "an act of racism."
The hostel's policy has prompted site Booking.com to remove the business from its platform.
The online reservation company told BuzzFeed News: "It's unfortunate to hear that any property would discriminate against their guests for any reason. At Booking.com, we do not tolerate discrimination of any kind, and if we find that an accommodation listed on our site engages in discriminatory behaviour, we cease our working relationship and remove them from our platform.
"As soon as we were made aware of the remarks made to one of our customers by the accommodation owner, we immediately supported that customer in finding an alternate place to stay, and have since closed the property in question on our site."
BuzzFeed News was unable to reach the hostel for comment.