LONDON — Joseph Mifsud has been described as many things this week: an enigma, a mysterious professor, and an unlikely focus of attention.
The 57-year-old Maltese national has been scrutinized since he was unmasked as the unnamed academic who, according to court filings, told George Papadopoulos, a former campaign adviser to Donald Trump, that Russia had "dirt" on Hillary Clinton, in a plea deal unsealed this week.
Mifsud acknowledged, in an interview with Italian newspaper la Repubblica published Wednesday, that he was the unnamed "overseas professor" cited in the court documents and said he met Papadopoulos "three or four times." But he told the newspaper that he denies any wrongdoing and says he knows nothing about emails containing "dirt" on Clinton and did not initiate contact with the Trump campaign on behalf of Moscow.
"This is nonsense," Mifsud told la Repubblica. "Friendship is friendship, but Papadopoulos doesn't tell the truth. The only thing I did was to facilitate contacts between official and unofficial sources to resolve a crisis. It is usual business everywhere," he said. "I put think tanks in contact, groups of experts with other groups of experts. I have already talked about it with the FBI, when the State Department invited me to a conference on Capitol Hill," he said. It was not immediately clear when, and if, the FBI interviewed Mifsud.
BuzzFeed News has spoken to 17 people, including past and present officials and diplomats as well as academics and acquaintances who knew Mifsud. They paint the picture of a man with a pattern of contradictions and boastfulness, as well as a string of connections to Russia.
BuzzFeed News made several attempts to contact Mifsud — by repeated phone calls and emails — but he did not respond to our requests for comment.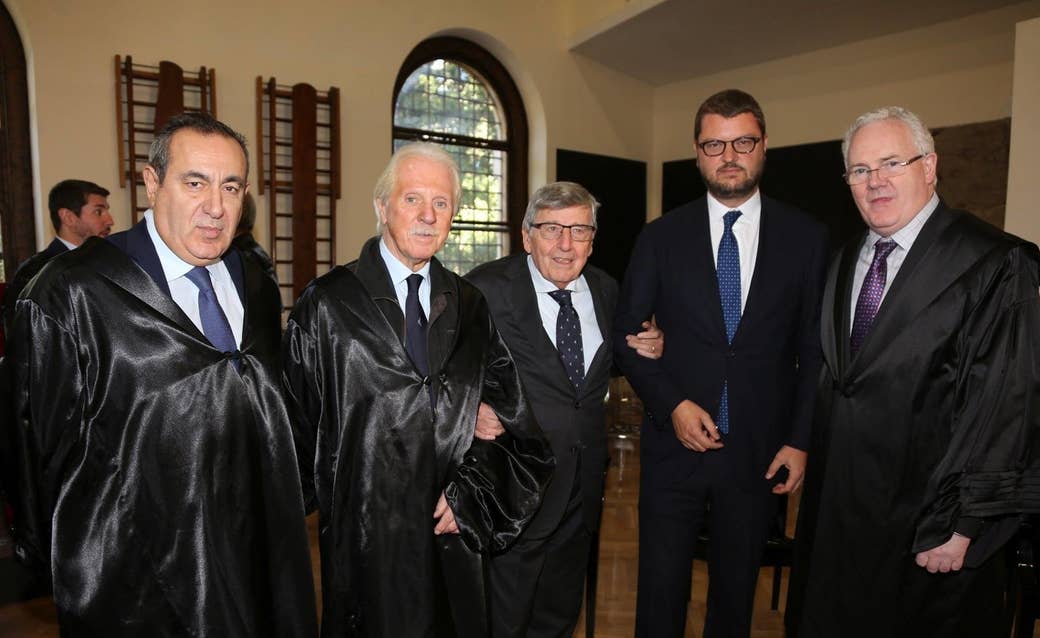 Mifsud is currently working at two universities — University of Stirling, in Scotland, and Link Campus University, in Rome.

At the University of Stirling, he is a full-time professorial teaching fellow in the Politics Department, a position he has held since May of this year. But he has been connected to the school for three years — a 2016 biography on the university's website says he served from 2009 to 2012 as the president of the Comité du Risque, established by the Élysée Palace, the office of the French president.
But a spokesperson at the French Embassy in London told BuzzFeed News, reported here for the first time, that the position does not exist. The French president's office had "combed through their archives and explained they had no trace of a Joseph Mifsud or the existence of a 'Comité du Risque', for that matter!" the official said in an email.
The discrepancies don't stop there.
Mifsud told the Washington Post in August that he had "absolutely no contact" with the Russian government. "I am an academic, I do not even speak Russian," he said.
In the interview with la Repubblica, he repeated that he didn't know anyone in the Russian government. But moments later in the same interview, he said that he had spoken to Russian Foreign Minister Sergey Lavrov around the time that José Manuel Barroso left the European Commission in 2014. He did not say where or under what circumstances the conversation happened — and BuzzFeed News could not independently verify whether Lavrov and Mifsud had ever met.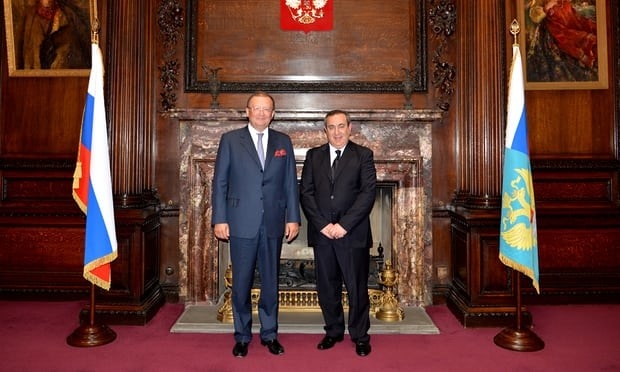 Mifsud has met with other Russian officials. In 2014, he met Russia's ambassador to the UK, Alexander Yakovenko. A photo caption on the embassy's website reads: "[The] Professor presented his views on the results of the Global University Summit which he attended (Moscow, 24-25 April). They also discussed different issues of the Russian-British cooperation in the sphere of international relations, diplomacy, science and education."
According to emails obtained by Scotland-based STV News, Stirling University's management boasted about Mifsud's links to the Kremlin.
Mifsud told la Repubblica he doesn't speak Russian. But three years ago, he told a reporter at the Washington Diplomat that he speaks nine languages — including Russian.
Mifsud did not respond to requests for comment on whether he speaks the language or not. The reporter who interviewed Mifsud three years ago told BuzzFeed News: "He told me that [he speaks Russian]. We conversed in Spanish and Portuguese, so I know that he really does speak at least 3 of those languages (along with English)."
Mifsud is sometimes inadvertently misrepresented by others as a diplomat. In the 2014 interview with the Washington Diplomat, Mifsud describes himself as coming from "an academic diplomatic track," but he is referred to throughout the article as a diplomat. A photo of him speaking at a conference in Washington, DC, in November of that year shows a nameplate that identifies him as an ambassador.
The Maltese government confirmed that Mifsud has never been a diplomat for the country. "Prof. Joseph Mifsud served as Head of the Private Secretariat of the Hon. Dr. Michael Frendo, then Foreign Affairs Minister, between 1st October 2006 and 30th August 2007 during the Nationalist Party's administration. Prof. Mifsud was never engaged as a diplomat, neither before nor after his time as Head of Secretariat to Minister Frendo," an actual Maltese diplomat told BuzzFeed News in a WhatsApp message.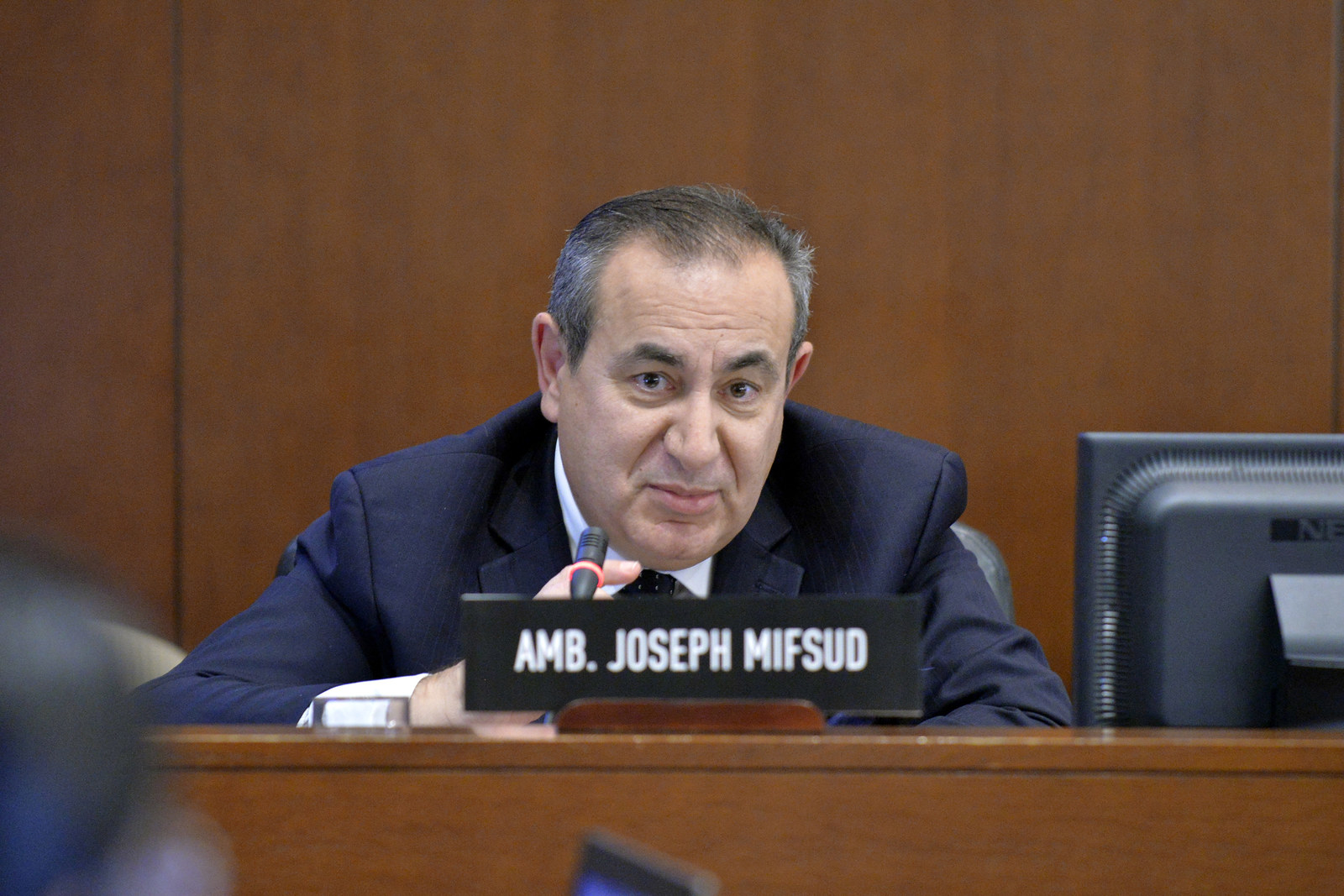 In addition to his other positions, Mifsud is currently a visiting professor at Link Campus University (LCU) in Rome. A university spokesperson told BuzzFeed News he has held an on-and-off contractual relationship with the institution since the 2000s.

The campus was originally established as an offshoot of the University of Malta and became a full-fledged Italian private university in 2011. With the change in status, LCU sought to build relationships with universities abroad by signing partnership agreements with more than a dozen institutions, including with Lomonosov Moscow State University, one of Russia's most prestigious universities, in 2016.
The LCU spokesperson declined to say whether Mifsud, who spoke at an event in Moscow celebrating the partnership in October last year, had any role in establishing the relationship: "Professor Mifsud had and has exclusively academic roles [at LCU] — as a recognized academic in his area of competence."
According to the Washington Post, Mifsud had established a similar arrangement with the same Russian university four years earlier for the London Academy of Diplomacy (LAD), where he was a director. He has visited the university every year since. A set of photos on the website of the Russian Embassy in London shows a Russian diplomat meeting with Mifsud and a delegation from the university in the UK capital.
Other LCU partners include the University of Stirling, the London School of Economics and Political Science, Sholokhov Moscow State University for humanities, the Ukrainian Academy of Banking of the National Bank of Ukraine and the Mediterranean University of Albania.
A professor at LCU, who said he had had direct conversations with Mifsud and the leadership at the university, and spoke to BuzzFeed News on condition of anonymity because he feared he would lose his job, said Mifsud was the main driver behind the relationship with the Moscow university.
The LCU professor also said the partnership was part of a broader push to attract funding for the Italian university from Russia, the Middle East, and Asia.
Mifsud holds a degree in education from the University of Malta and a PhD in comparative education from Queen's University Belfast.

In the 1990s, he worked in the Maltese education department and at the University of Malta, where he was appointed head of the education faculty in 1997.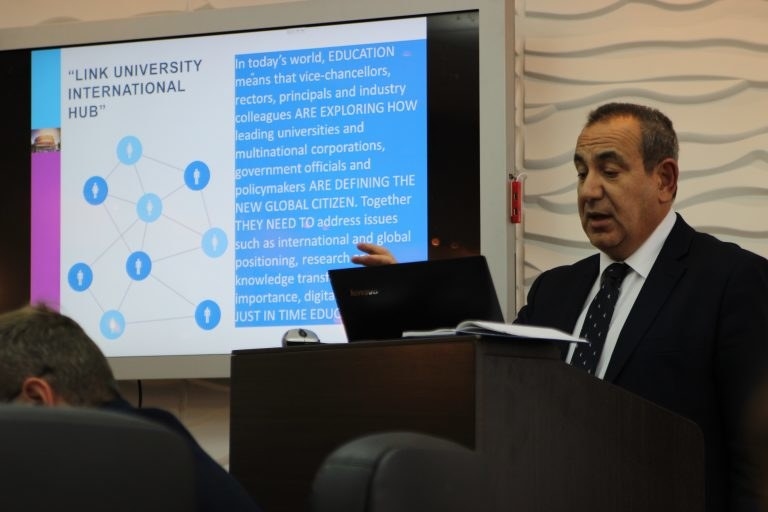 As the country was preparing to join the European Union in the early 2000s, Mifsud gradually started pivoting to international relations, working on a string of EU-related processes and programs. After that, he quickly rose through the University of Malta's ranks: In 2000, he was appointed as the head of the European unit and, later, he became director of the international office and a professor in international relations.
In 2006, Mifsud was appointed chief of cabinet for Malta's center-right foreign minister. His portfolio at the time included Euro-Mediterranean affairs.
Two years later, Mifsud relocated to Slovenia to become the head of the newly formed Euro-Mediterranean University (EMUNI). The move to a country that directly competes with Malta for the same pots of EU funding raised more than a few questions on the island nation, two officials in Malta told BuzzFeed News.
He stayed for four years and quit in 2012. The following year, an audit at the EMUNI found that he owed the university 39,000 euros in wrongly claimed expenses. Mifsud argued at the time that the case was only becoming public because of "political reasons."
EMUNI declined to say whether the case had ever been sorted out. A statement issued by the university on Thursday said: "The relationship and contact between the University and Mr. Mifsud has been completely severed since he has resigned from his post as President of the University in July 2012. Since then, neither the University administration nor any of its staff members has been engaged in any liaison and/or any undertakings with Mr. Mifsud, both at a professional and at a personal level. In fact, following his resignation, the University was unaware of the whereabouts of Mr. Mifsud."
After leaving Slovenia, Mifsud moved to Britain, where he held a senior role at the London Centre of International Law Practice (LCILP). According to its website, George Papadopoulos also spent three months at the same organisation as director of the Center for International Energy and Natural Resources Law & Security before joining the Trump campaign.
Earlier this week, a reporter for Quartz visited the LCILP and found that "the office amounted to four people working in an undecorated backroom."
Mifsud's other main professional activity in the UK was serving as director of the London Academy of Diplomacy. "LAD is considered one of the best diplomatic academies in the world. We form part of the International Forum on Diplomatic Training," the Maltese academic told the Washington Diplomat three years ago. But three diplomats from major European countries who are currently, or were previously, stationed in London told BuzzFeed News they had never heard of the London Centre of International Law Practice or the London Academy of Diplomacy — or, for that matter, of Mifsud.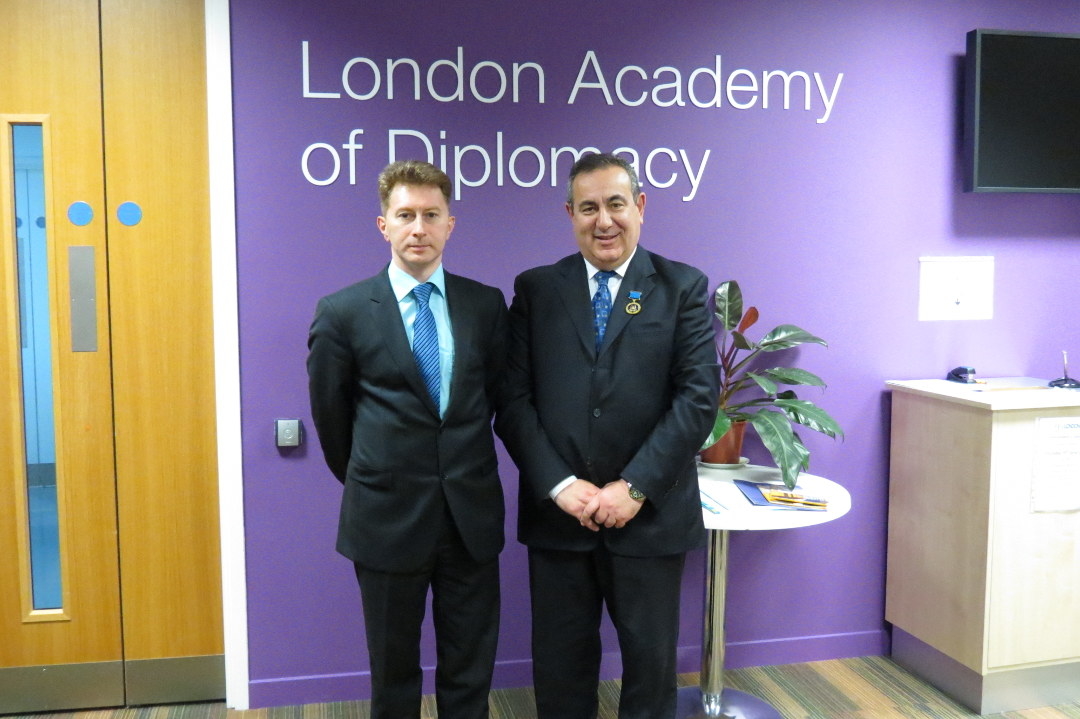 BuzzFeed News was able to only find a minimal online presence for LAD. However, a number of former students contacted via Facebook spoke positively about the courses they attended. Guest lecturers at the school, where tuition was as high as £14,000 per year, included diplomats and former and current politicians.
One former student, Majid A. Sabbagh, told BuzzFeed News on Facebook: "He [Mifsud] is a great leader, a humble person and a caring friend."
The student added: "He was not teaching us in any of the classes... he was the director and everything was reported to him... he always assured things are going well with everyone with big care."
During his tenure at LAD, Mifsud made many trips abroad, including to Kazakhstan, where he was a member of "the election observation mission from Great Britain" during the 2015 vote. Mifsud is reported to have concluded that that electoral process was "consistent with all norms" and met "all international standards." The country's longtime president, Nursultan Nazarbayev, won reelection with 97.7% of the votes. International rights groups called it an undemocratic election that lacked any credible opposition.
Mifsud's worldwide travels to speak at academic seminars and conferences included regular trips to Moscow, where he established contacts with Russian institutions and think tanks. A former assistant to Mifsud in London, who only agreed to speak on the condition of anonymity because they said they didn't want to draw public attention, told BuzzFeed News that they helped him develop relationships with top Russian universities to foster exchange programs as well as with the Russian International Affairs Council, a think tank founded by the Russian foreign ministry.
"[In return] I only got his promises for productive cooperation and bright future," they told BuzzFeed News. "The only thing is that I feel sorry my effort of useful educational cooperation between countries turned into such a mess."
Jamie Ross in Edinburgh and Hayes Brown in New York contributed reporting.