Amid the opportunists, weirdos, trolls, and pawns who make up the cast of the Russian plot to interfere in American politics, Joseph Mifsud stands out.
The Maltese professor, who allegedly delivered word of Hillary Clinton's stolen emails to Donald Trump's campaign, is an authentically mysterious figure, his true role and ties to Russian intelligence unclear.
And while others like former Trump campaign aides George Papadopoulos and Carter Page — and their friends and girlfriends — told their stories, Mifsud went to ground. His biography disappeared from one university where he taught and he quit his job at another university. His email and cell phones went dead. And politicians, colleagues, and journalists can't find him.
Neither can Anna, his 31-year-old Ukrainian fiancé, who says he is the father of her newborn child. And her story, snatched from the pages of a John le Carré novel, offers a glimpse at the human collateral damage of an intelligence operation in which the mysterious Mifsud was allegedly a central figure.
Anna, whom BuzzFeed News has agreed to identify only by her first name because she doesn't want the attention, says she was seven months pregnant and engaged to Mifsud when he became the focus of world media attention as the professor who told Papadopoulos that Russia had "dirt" on Clinton.
Shortly thereafter, he dropped from sight. He also cut off all contact with Anna, including phone calls and WhatsApp messages. That silence has held, even six weeks after the daughter Anna says he fathered was born.
"He never helped me," she said. "Only talk and promises."
BuzzFeed News first contacted Anna in October. She refused to talk then, saying her relationship with Mifsud was private. According to WhatsApp messages she later shared, she told the professor about BuzzFeed News' attempt to speak to her — and in his very last WhatsApp message to Anna, Mifsud asked her not to talk to journalists.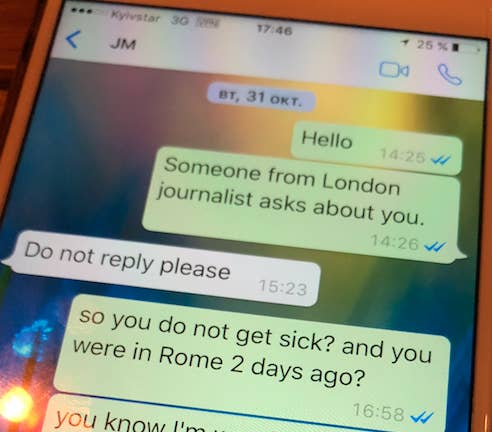 Now, however, feeling deceived, she's changed her mind. The result is new information about Mifsud's activities, including his claim of having dined with Sergey Lavrov, Russia's foreign minister.

"He said, 'I have dinner with Lavrov tonight. Lavrov is my friend. Lavrov this, Lavrov that,'" Anna said. "He even show me picture with Lavrov."
Russia's Foreign Ministry didn't respond to a request for comment.
In a series of WhatsApp messages sent in May 2017, Mifsud also told Anna he was in Saudi Arabia at the same time as President Donald Trump's visit, and in Sicily, Italy, for the G7 Summit.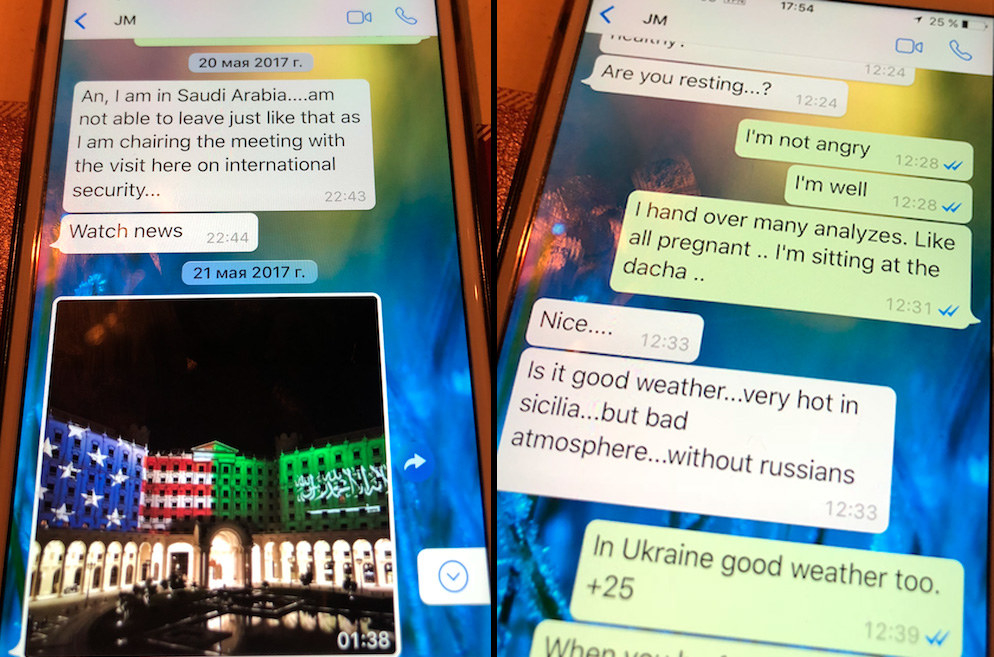 Mifsud did not respond to repeated requests for comment, which BuzzFeed News made to multiple phone numbers and email accounts, as well as via WhatsApp and Signal. Several of his family members, colleagues, and Facebook friends also did not return requests for comment. Mifsud acknowledged in an interview with Italian newspaper La Repubblica published last November that he met former Trump campaign aide Papadopoulos "three or four times," and facilitated connections between "official and unofficial sources," but denied any wrongdoing.

In addition to meeting Anna in Kiev, BuzzFeed News spoke to her multiple times in the past month over Facebook messenger, via WhatsApp, on the telephone, and in a video call.
She provided access to her entire WhatsApp history with Mifsud. She also shared dozens of photos of the couple together, including in Ukraine and Russia. BuzzFeed News has seen many photos of the baby and of Anna during different stages of her pregnancy and at the clinic where she gave birth. Anna also said that she wants to do a DNA test to prove that Mifsud is the father of the baby.
Parts of the conversation with Anna in the Ukrainian capital were in her fractured English, and others took place through an interpreter. Some quotes have been edited for clarity.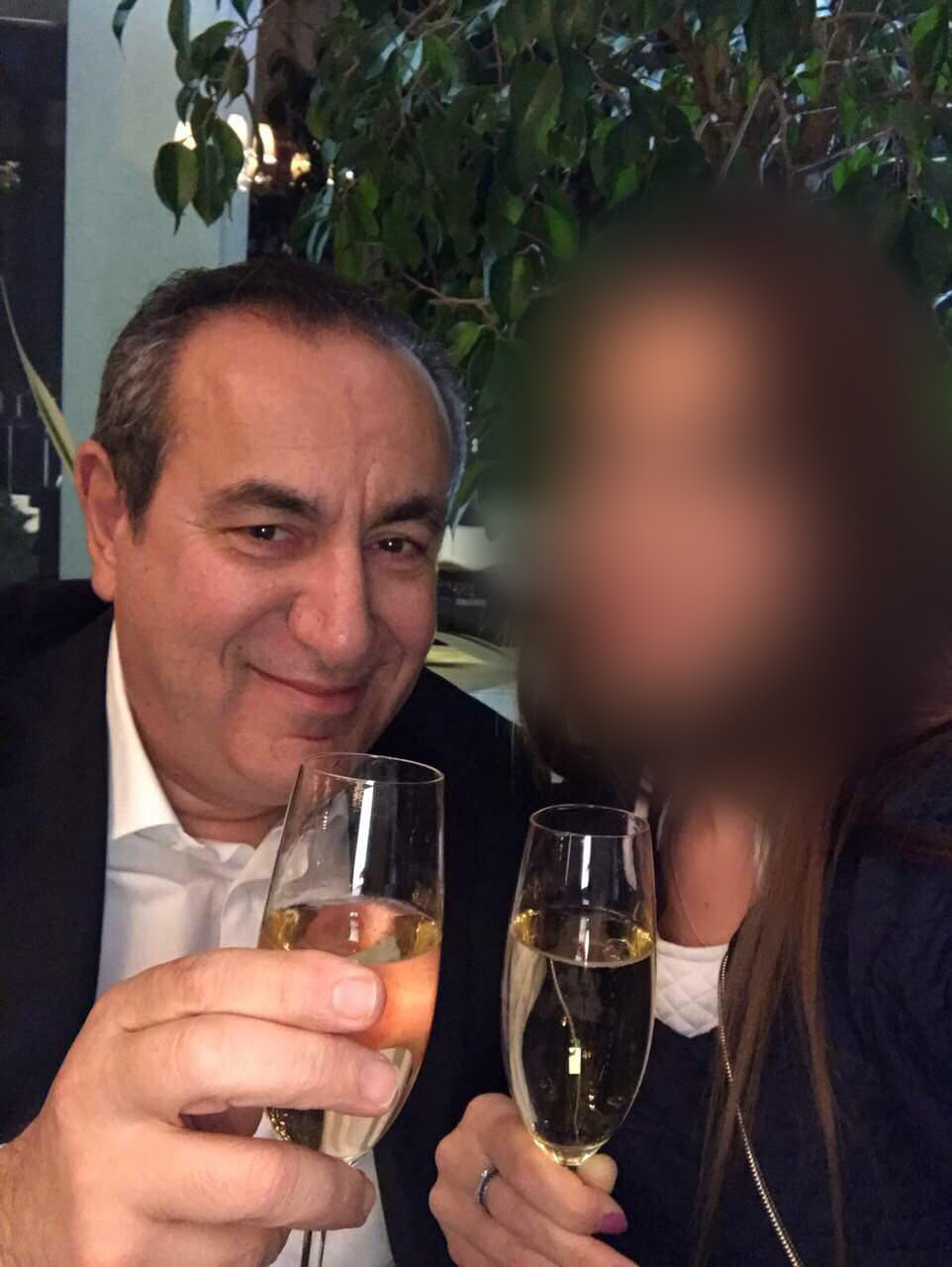 Anna told BuzzFeed News that she first met Mifsud about four years ago at the Bolshoi Theatre in Moscow.

He approached her while she was taking a selfie and, using English, offered to take her picture. They spoke for a bit, and he invited her to dinner, she said.
The two met again in Moscow a few months later — and "then he came to Ukraine," Anna said, "to celebrate my niece's birthday."
Over the next three years, Mifsud visited Ukraine about 10 times, Anna said. "He came to celebrate a New Year, birthdays, my sister's baby. He knew all my family. Something we celebrate, he would come. We had a good relationship," she said.
In late October 2015, Mifsud proposed to her. Anna says they were at a restaurant overlooking the Kremlin in Moscow celebrating Anna's sister's birthday. The Maltese academic asked Anna to marry him at the restaurant, and gave her a ring.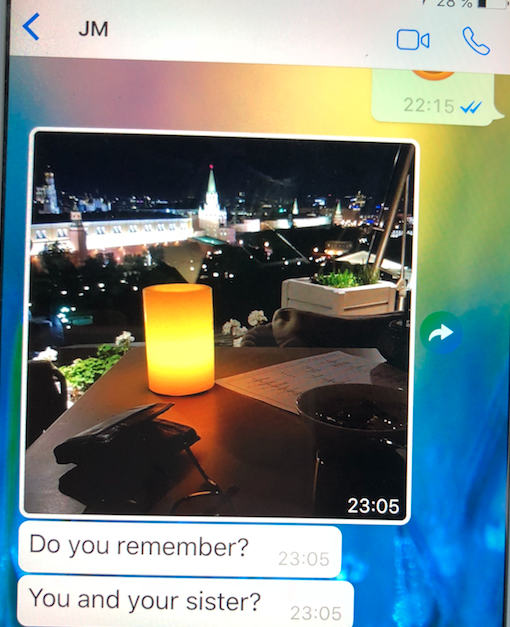 "We had a plan to live in Rome. We spoke about this, but only speak," Anna, who works in marketing, said. "He tell me, I want a baby with you, I want a family with you."

When the couple split up for a few months in 2016, Mifsud sent her an email asking her to return the ring and handbags, one of which was a Chanel handbag that Mifsud had bought for her during a visit to Rome in spring 2015. In the Italian capital, they stayed in a hotel where "people came to see him all the time," Anna said.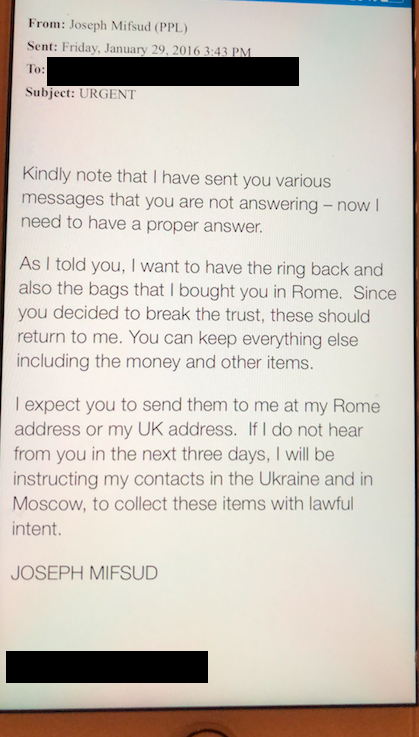 According to Anna's WhatsApp messages, he often shared news of his activities, sending Anna links to his interviews and photos from events he was speaking at, and telling her about his work as a professor at the now-closed London Academy of Diplomacy.

But he also had a secretive side. According to Anna, he asked her to delete photos from Facebook where she could be seen drinking, after she uploaded one holding a cocktail. "He said, 'because I am important man.'" He also demanded she unfriend anyone she hadn't met in person.
Over the course of what Anna describes as an on-and-off relationship spanning three years, the couple saw each other in Rome, Moscow, and Kiev. But unlike in Rome and Moscow, where Mifsud frequently received visitors, Mifsud didn't use his trips to Ukraine to network. "He didn't meet people in Kiev. 'Russia-Ukraine relationship not good, and I do a lot of work in Moscow,'" Anna recalled Mifsud saying.
Anna said she and Mifsud last met in person in Kiev in early April 2017. He told her then that he had recently been questioned by the FBI in the US, she said.
"He told me he was in his hotel room when he was called downstairs by reception. It was the FBI. He said they wanted to talk about connections he set up between people in Britain and Russia."
"He said his phone was probably being checked," Anna added.
In mid-May, about a month after Mifsud left Kiev, Anna found out she was pregnant. And six weeks ago she gave birth to a baby girl.
After finding out that she was pregnant, according to WhatsApp messages seen by BuzzFeed News, Mifsud repeatedly told Anna he really wanted to see her and promised to visit her soon, but he never did, often making excuses or citing health reasons.
"For 7 months, 'I come, I come,'" Anna said. "He never helped me. Only talk and promises."
Mifsud at first expressed "shock" at the news of Anna's pregnancy. He asked if she slept with anyone during a recent work trip she'd made to Denmark and Norway, and whether she wanted to keep the baby.
But in later messages, he put his initial reaction down to being surprised and told Anna that he was "super excited" and that the "child will have great parents."

In messages sent in late September, Mifsud wrote, "You will be the most beautiful mummy … I cannot stop thinking of you." In another message, he wrote, "I am so proud of youuuuu I think we need to get a nanny to help you."

But there were also signs that Mifsud was not as enthusiastic as he portrayed himself, and the tone of their messages changed in the final months of her pregnancy. The professor stopped answering the phone and would reply only to Anna's WhatsApp messages, saying he was ill with heart problems or in the hospital, but promising to fly to her as soon as he was given the green light.
In one message, Anna accused Mifsud of backtracking on a promise to help her. He replied by saying he couldn't recall any promises, and that he continued to be ill. And, apparently casting doubt on the child's paternity, he wrote that once he was well again, they would do the DNA test that Anna had been asking for.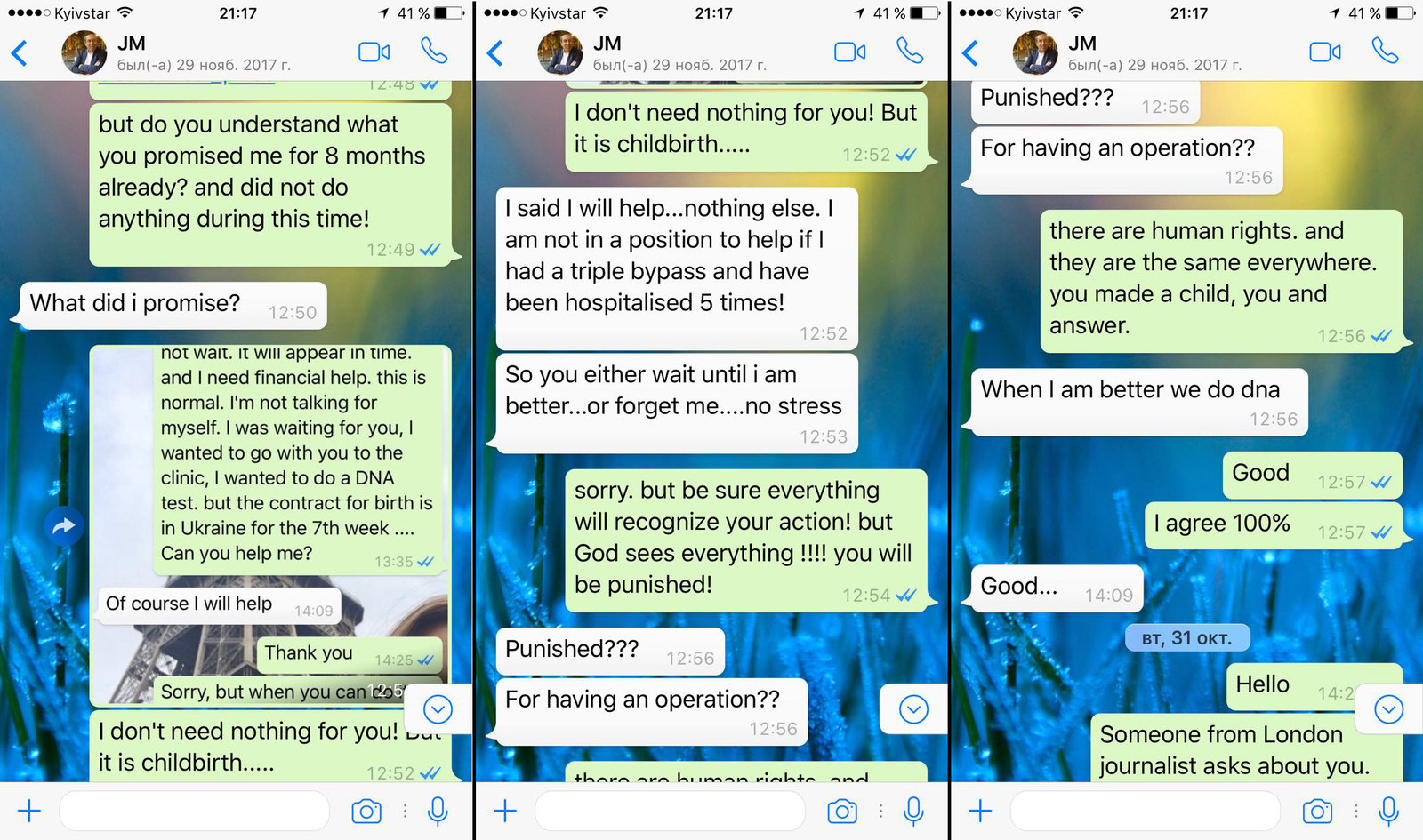 In late October, he told her in a message that he was "fighting to live."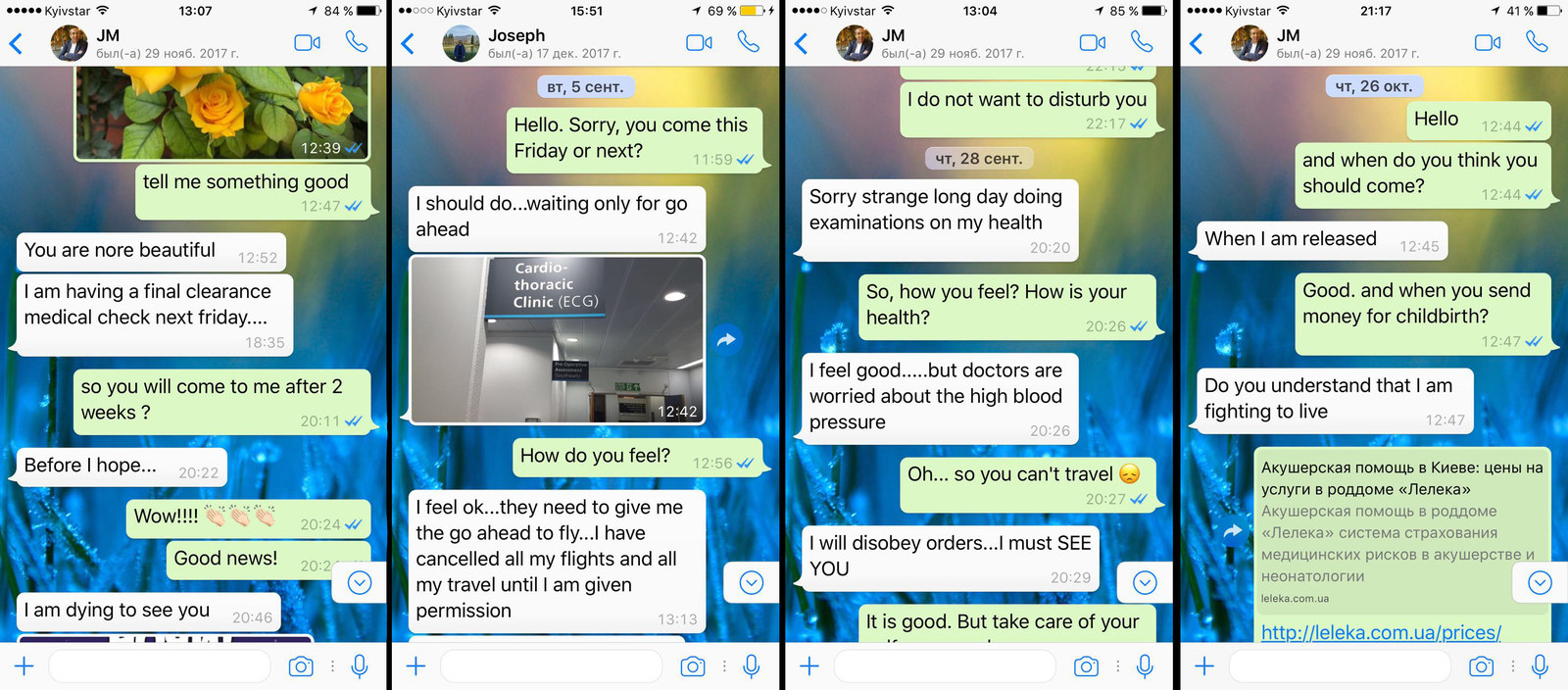 Just days later, on Nov. 1, one day after Papadopoulos's guilty plea was unsealed in Washington, La Repubblica published an interview with him at the Rome university where he was working, in which he acknowledged being the unnamed professor referenced in the court documents in which investigators allege that Mifsud told Papadopoulos that the Russians had dirt on Clinton. The journalist who did the interview said in an email that it had taken place the previous day.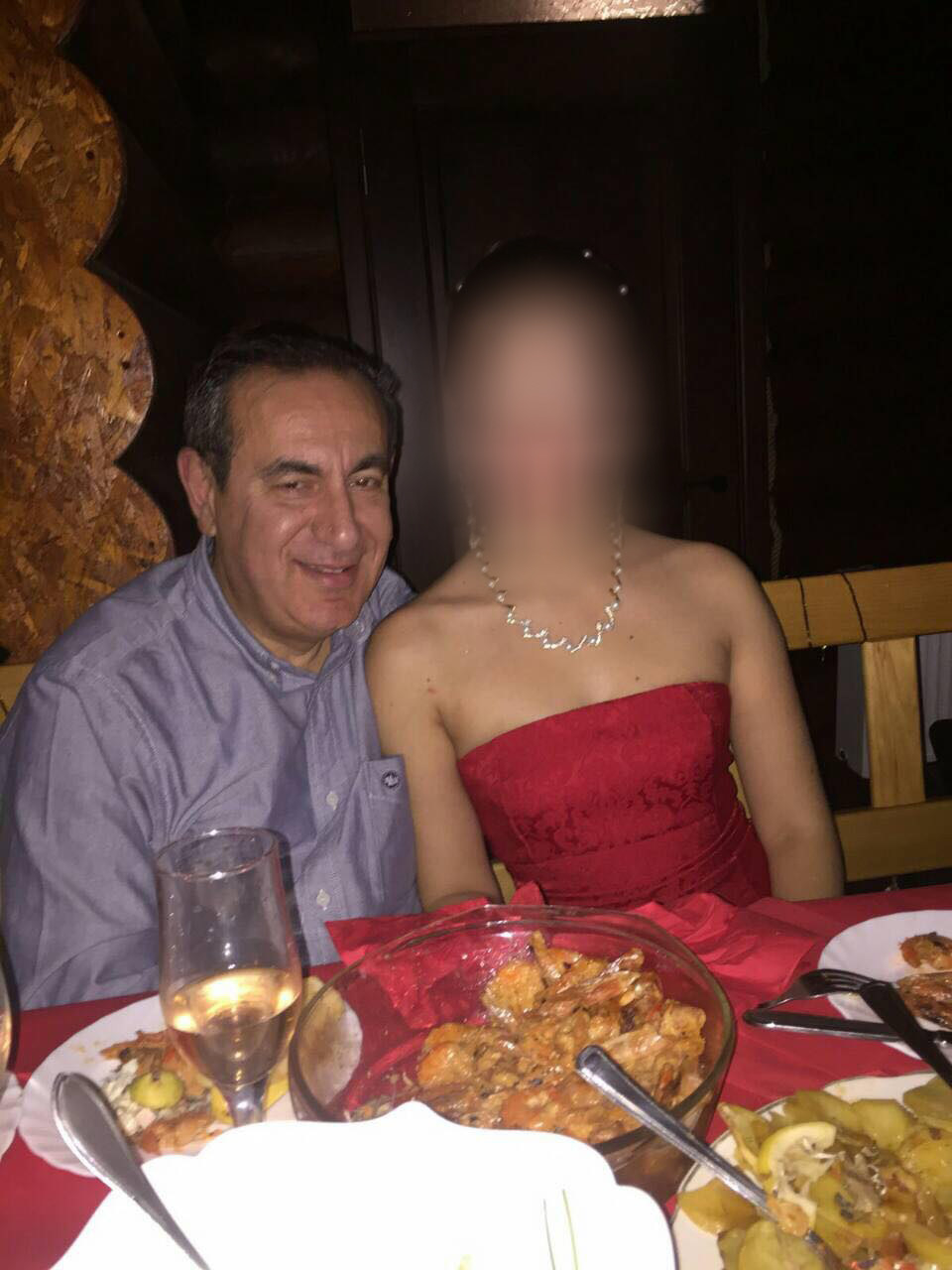 When Mifsud's name was thrust upon the world stage, the WhatsApp messages stopped.

Anna says that she was surprised by the news of the allegations. "I really believed he was sick," she said.
"I am angry with myself. I did not see what he really is!" Anna wrote in a Facebook message last month. "Joseph only promised me...many promises."
In what was one of Mifsud's last messages to her, the 57-year-old professor wrote — after she reminded him that the baby was due soon and that they hadn't seen one another in months — that either she give him time to recover or their paths would go different ways.
"We still need to speak face to face," he said, apparently referencing the baby. "We never did."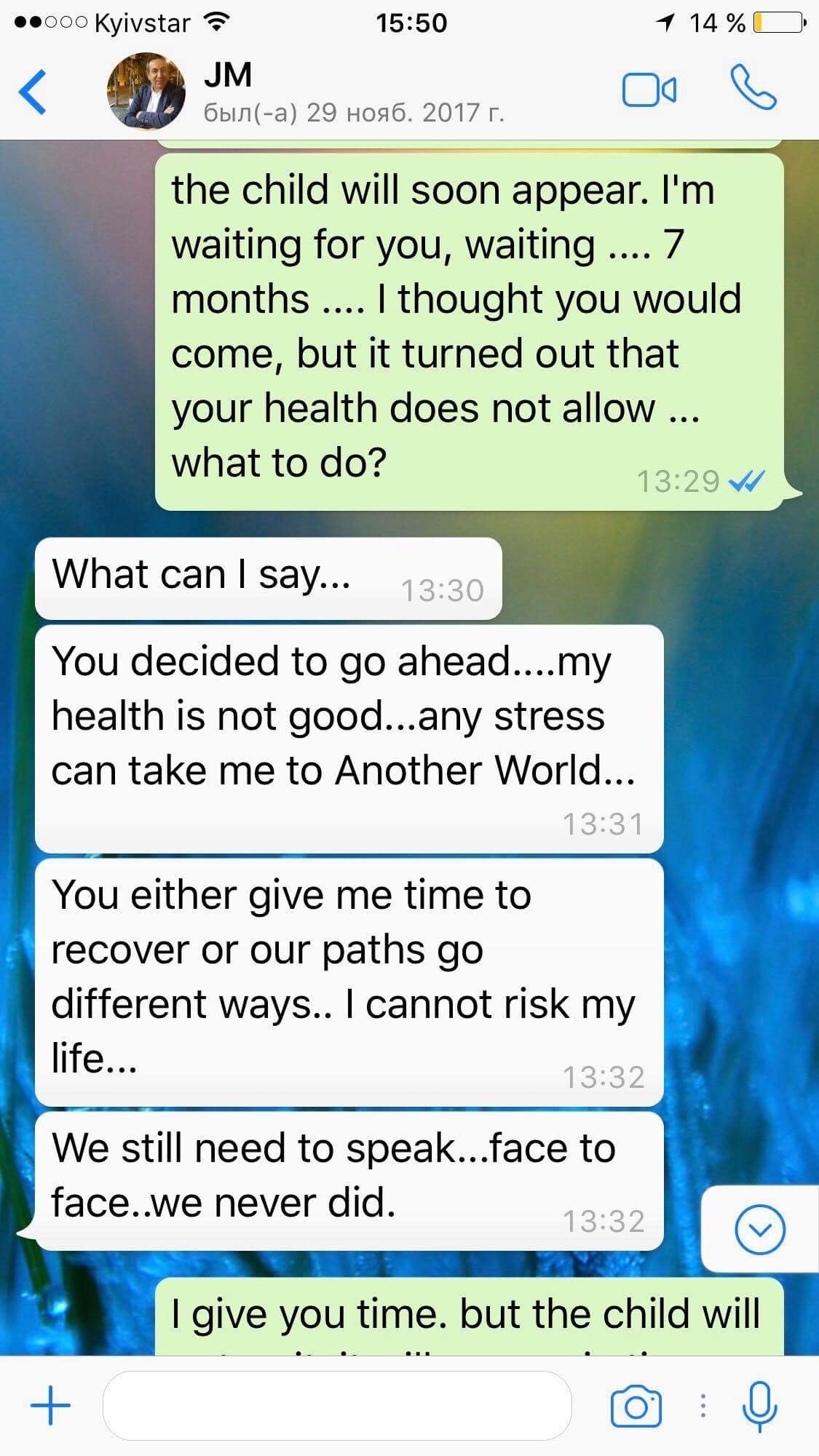 Mifsud remains one of the mysteries in special counsel Robert Mueller's probe of Russian interference in the 2016 US presidential election and possible Trump campaign collusion. According to court documents, Mifsud told Papadopoulos that the Russians had thousands of emails from Democrats in April 2016, two months before the Democrats themselves were aware that their computer system had been hacked. Mifsud told Papadopoulos he'd learned of the emails during a trip to Russia, but who told him is unknown.

Papadopoulos is reported to have later shared the information with the Australian high commissioner to the United Kingdom, whose government passed the information to US authorities after WikiLeaks began publishing the emails in July 2016. That information sparked the FBI to launch the investigation that Mueller now leads.
Exactly how Mifsud and Papadopoulos met also is not publicly known, though Papadopoulos is cooperating with the Mueller probe. Mifsud allegedly showed little interest in Papadopoulos until he learned that Papadopoulos had been named to Trump's campaign.
Mifsud's professional ventures before the Papadopoulos guilty plea are also in dispute. Papadopoulos's fiancé, Simona Mangiante, whom Mifsud hired in 2016 to work at the grand-sounding London Centre of International Law Practice, another UK-based organization where the Maltese academic held a senior position, told BuzzFeed News that she never understood what the organization did.
"I never understood if it was a facade for something else," she said when reached by phone in January. "It wasn't a serious thing. For starters, I never understood what I was doing there, and they never paid me for three months, so I just said 'OK, enough.'"
The center did not respond to a request for comment.
Asked for her thoughts on Mifsud, Mangiante said, "My impression [is that] he was not a transparent person and I never understood what he was really doing."
Mykhailyna Skoryk contributed additional reporting to this story.