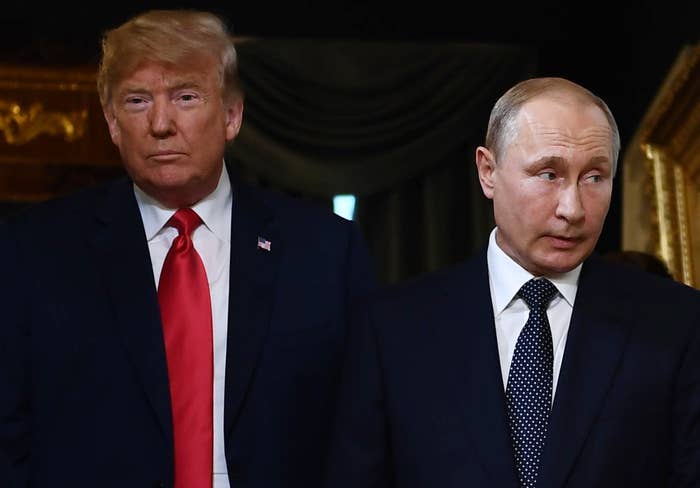 LONDON — US diplomats have been lobbying Italy to continue supporting the European Union's sanctions on Russia, according to two diplomatic sources.

US pressure has so far been crucial to convince Italy's pro-Kremlin government, a coalition between the anti-establishment Five Star Movement and the nationalist League, to keep backing the sanctions despite its stated opposition to the measures, said one of the diplomats.
Italy has been one of the more problematic EU states regarding Russia, partly due to ambivalent historic ties between the two countries stretching back to the Cold War. More recently, former Italian prime minister Silvio Berlusconi and Russian President Vladimir Putin established a close relationship, while previous center-left governments reluctantly supported sanctions.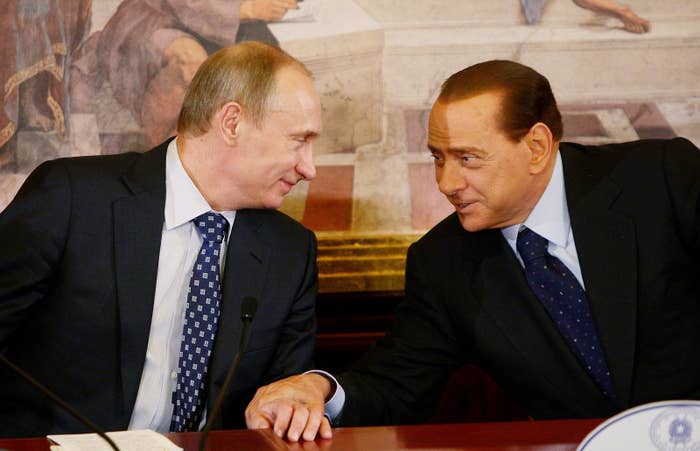 The Five Star Movement and the League have said on a number of occasions that they want to see the measures against Russia lifted.

Italy's interior minister and deputy prime minister, League leader Matteo Salvini, has been especially vocal in this regard. For years he campaigned extensively for stopping the sanctions, and has repeatedly called for dropping the measures since taking office earlier this year, describing them as "counterproductive and useless." (Salvini has also said that the annexation of Crimea was legitimate, and openly criticized the coordinated EU response to the use of a nerve agent in Salisbury, England, that left a Russian double agent and his daughter in critical condition.)
Meanwhile, leading Five Star Movement members have echoed Kremlin positions on issues ranging from the war in Syria to NATO. The Italian government did not respond to requests for comment for this story.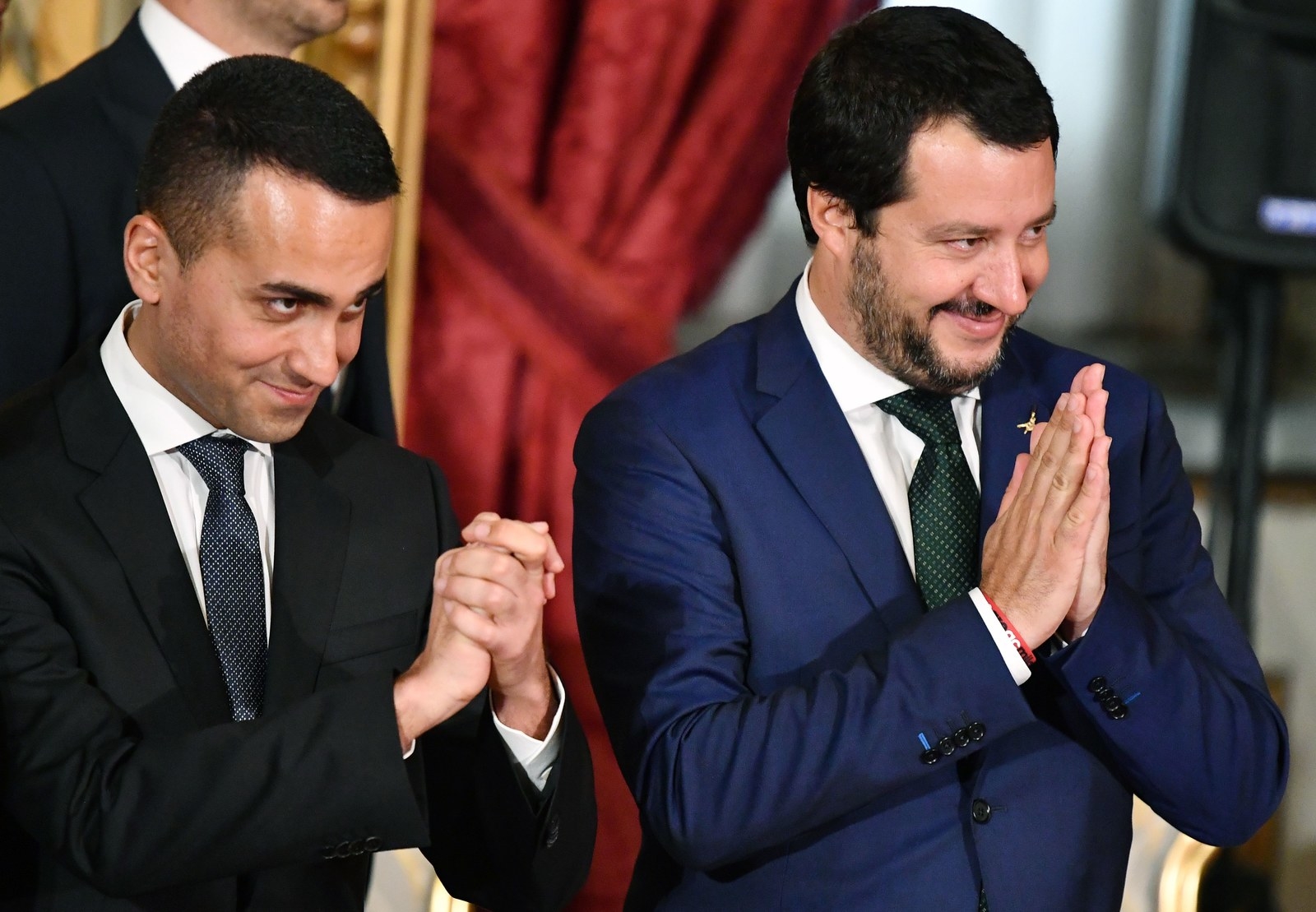 One of the two officials told BuzzFeed News that US diplomats had applied similar pressures on previous Italian governments too. Both sources spoke on the condition of anonymity because they were unauthorized to disclose the content of private conversations.
Despite President Donald Trump's rhetorical embrace of Putin, his administration has maintained and strengthened sanctions against Russia, put in place to punish the country for annexing Crimea in 2014 and supporting separatists in Ukraine.
The same diplomat said that Trump would not necessarily have been informed of the diplomatic backchannels, which have included meetings with Italian ambassadors and senior officials, urging Italy to maintain its support for the EU measures, nor would the president's signoff have been sought, since US support for sanctions was a continuation of existing policy.
A State Department spokesperson said, "We do not provide readouts of private diplomatic conversations."
Trump has publicly said that Russia, which was kicked out of what was then the G8 after annexing Crimea, should be invited to G7 meetings; and blamed Russia's takeover of Crimea, for which sanctions on Russia are in place, on his predecessor, Barack Obama, rather than Putin.
"That was President Obama's regime. That was during President Obama, right?" Trump said at a White House press conference this month.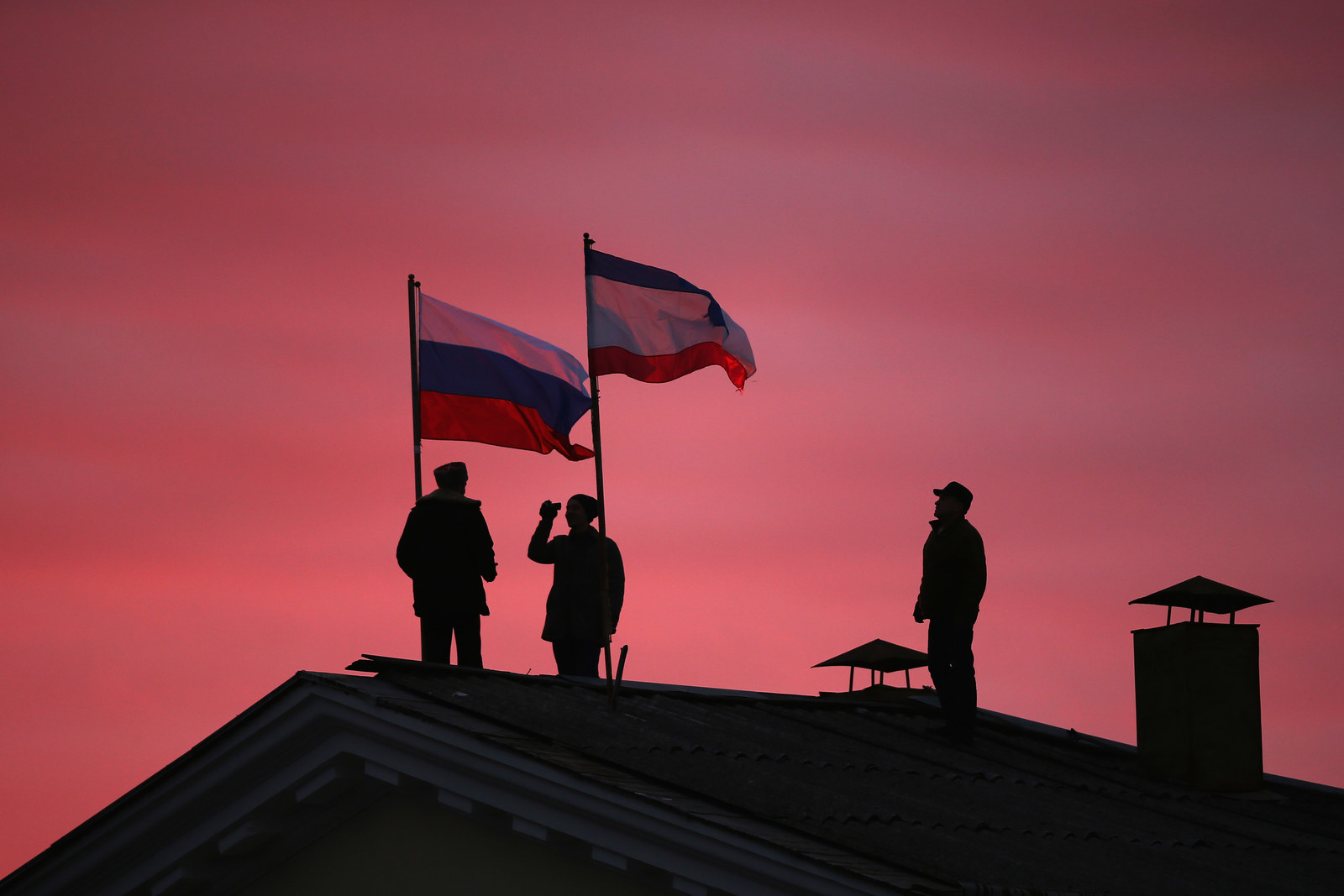 Asked whether the US did indeed press Italy, and whether Trump had been informed, a senior administration official said, "The United States has not wavered from its policy that sanctions on Russia will remain in place until the conditions of the Minsk Agreement [a plan to end the conflict in Ukraine] are fulfilled, and for as long as Russia continues to occupy Crimea. Our European allies and partners have committed to do the same."
On whether Trump was out of the loop, a White House official responded by saying, "We are not going to dignify responding to a ridiculous question that's laced with bias."
It would not be the first time the machinery of US government and Trump haven't been fully in sync. Back in April, the Washington Post reported that the president felt misled over the expulsion of 60 Russian diplomats for the Salisbury spy poisoning after discovering that European countries were expelling far fewer. And earlier this year BuzzFeed News revealed that US officials had ignored instructions tweeted by Trump demanding the US pull out of a G7 agreement.
Still, some suggested that the US administration, including Trump, would have reason to keep the sanctions in place.
"The president's flexibility is severely constrained" on sanctions, said Jeffrey Rathke, president of the American Institute for Contemporary German Studies at the Johns Hopkins University in Washington, DC. The Countering America's Adversaries Through Sanctions Act makes it very difficult for the executive branch to lift sanctions unless there's been clear progress made, which, in the case of Ukraine, there has not been.
And so long as the US and Trump can't lift sanctions, there's no point in encouraging Europeans to lift them, said Peter Harrell, who served as the served as the deputy assistant secretary for counter threat finance and sanctions in the State Department's Bureau of Economic and Business Affairs. "Even aside from the consistency with past rollovers, this posture makes a kind of sense for Trump. Legally speaking he doesn't have a lot of options to roll back US sanctions," he said.
Harrell, now an adjunct senior fellow at the Center for a New American Security, added, "And given that, while Trump does clearly like Putin, I'm not sure he'd just want to see EU companies be able to do business that US companies can't."