The German foreign ministry has asked the new US ambassador to Germany to clarify comments he made during an interview with Breitbart over the weekend in which he said he wanted to "empower" right-wing antiestablishment parties in Europe.

Ambassador Richard Grenell told the far-right news outlet: "There are a lot of conservatives throughout Europe who have contacted me to say they are feeling there is a resurgence going on."
"I absolutely want to empower other conservatives throughout Europe, other leaders. I think there is a groundswell of conservative policies that are taking hold because of the failed policies of the left," he said.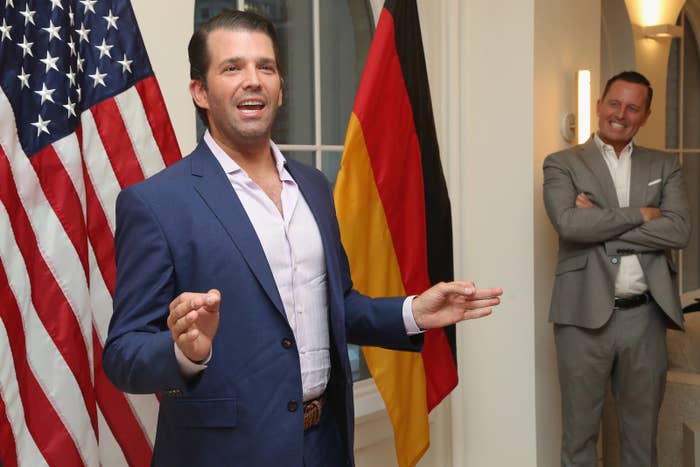 The remarks have been criticized in Germany and the US and have led to the suggestion that the ambassador could endorse political parties and candidates across Europe, which would represent a major breach of diplomatic protocol.

Connecticut Sen. Chris Murphy called the Breitbart interview "awful."
Thorsten Schäfer-Gümbel, a lawmaker with the Social Democratic Party (SPD), the junior coalition partner in Germany, tweeted: "European citizens don't need a Trump vassal to tell them who to vote for. A US ambassador who meddles in the democratic process to such a degree is simply misplaced."

Lars Klingbeil, also of the SPD, noted that interfering in the politics of a guest country was not part of an ambassador's job description.

During a press briefing on Monday, a German foreign ministry spokesperson said that Berlin had "asked the US side for clarification" and that the Federal Foreign Office's state secretary, Andreas Michaelis, would pick up the issue at a previously arranged meeting with Grenell taking place later this week.

Meanwhile, Grenell described any suggestion that he'd endorse specific candidates and parties as "ridiculous."
It isn't the first time that Grenell, who has been in his post for less than a month, has raised eyebrows in Berlin. On his first day in the new job, Trump pulled out of the Iran deal, and Grenell tweeted that "German companies doing business in Iran should wind down operations immediately."

The warning prompted Wolfgang Ischinger, Germany's former ambassador to the US, to tweet back some advice:
In the Breitbart interview, Grenell did not explicitly voice support for any particular German party. He did, however, describe Austria's conservative chancellor, Sebastian Kurz, who governs in coalition with the far right, as a "rock star."
"I'm a big fan," he said.
Grenell also repeated calls for Germany to increase its spending on defense to bring it in line with NATO commitments, a long-standing US request that has become more aggressive in tone under Trump.

The controversy comes as tension between the US and Europe continues to mount: Trump's decisions to pull out of the Paris climate accord and the Iran nuclear deal have now been followed by the imposition of tariffs on EU steel and aluminum, which has prompted fears of escalating into a trade war between the US and its closest allies.