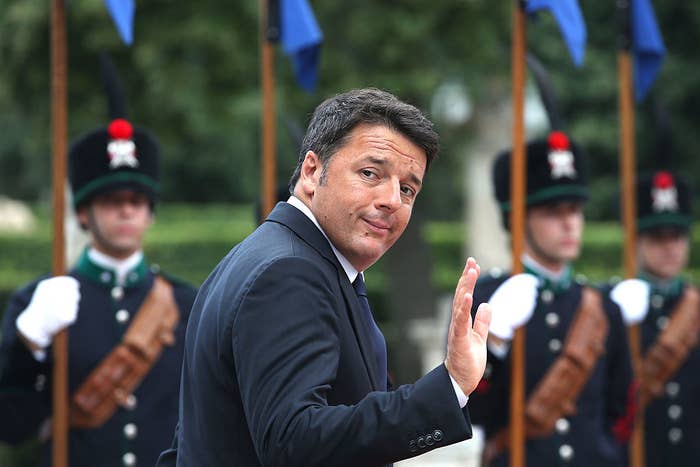 Italian Prime Minister Matteo Renzi took to Twitter to respond to Turkish President Recep Tayyip Erdogan after Erdogan told Italian TV that the country's judges should worry about the mafia, not his son.
Erdogan was referring to his son Bilal, who is under investigation in the northern Italian city of Bologna in a money-laundering probe.

"In this country, judges respond to laws and the constitution, not to the Turkish president. It's called 'rule of law'," Renzi tweeted.

The Turkish president brought up the story of his son while responding to a question about Turkey's recent crackdown on journalists and schoolteachers following an attempted coup two weeks ago.
He said that because of the investigation, which he described as baseless, his son cannot return to Bologna to complete his PhD. He told the Italian broadcaster that the issue risked damaging relations between Turkey and Italy.
During the same interview, Erdogan also attacked the EU and Federica Mogherini, the high representative of the EU for foreign affairs and security policy, in particular, questioning whether the West was on the side of the putschists or democracy. "So far, nobody from the EU, or the European Council [the EU's heads of government/state] has visited Turkey," the president said.
The EU rebuked the accusation, stressing that Mogherini had clearly condemned the coup and expressed her support for the Turkey's democratically elected institutions, and has since been in close contact with Turkish authorities, including with its foreign minister.