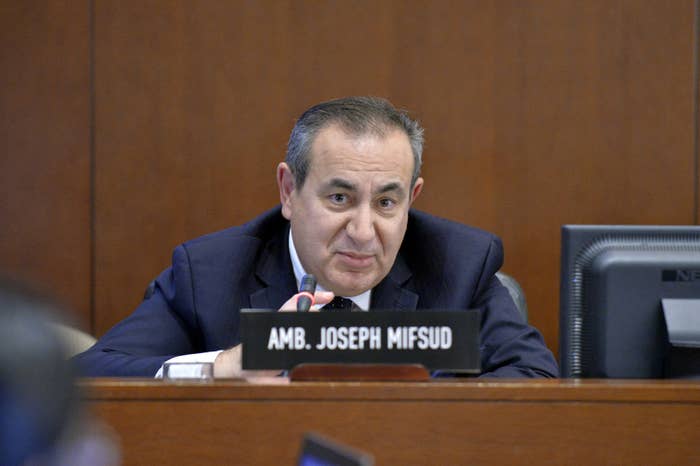 The list of people looking for Joseph Mifsud, the professor who allegedly told a Donald Trump campaign aide that Russia had "dirt" on Hillary Clinton, keeps getting longer.
BuzzFeed News has learned that Italian prosecutors have been unable to find the mysterious Maltese academic — who went to ground after being identified as a key character in the Trump-Russia probe — to notify him that he has been summoned to appear in court in Sicily in July.
According to reports in Italian media citing the writ of summons, Mifsud has been accused, along with two other individuals, of unjustifiably inflating salaries at a university consortium in Agrigento, Sicily, which he presided over nearly a decade ago. In one example provided, a senior post-holder received nearly three times the annual pay of their predecessor. The three men are accused of depriving the Italian treasury of 179,600 euros, about $220,000. Mifsud is allegedly accountable for 64,400 euros (about $79,000) of the sum, the report states.
The investigation, which was prompted by an anonymous tip-off, was carried out by Italy's Guardia di Finanza, a law enforcement agency dealing with financial wrongdoing. All three men have been scheduled to appear at a court hearing on July 11, and have been given until June 20 to file any documents and other relevant materials.
However, records at the prosecutor's office in Palermo show that Mifsud has been "unreachable," a source in the office who reviewed the file told BuzzFeed News.
Mifsud has vanished from the Rome university where he'd worked for years and quit his job with a Scottish university, and the London diplomatic institute where he was a director has shut down.
And on Tuesday, BuzzFeed News revealed that Mifsud had cut off all contact with his girlfriend in Ukraine after an on-and-off relationship lasting more than three years. The 31-year-old woman, who claims Mifsud is the father of her newborn child, told BuzzFeed News during an interview in Kiev that she hasn't heard from him since he became the focus of world media attention as the professor who allegedly delivered word of Clinton's stolen emails to Trump's campaign.
Mifsud has not responded to repeated requests for comment.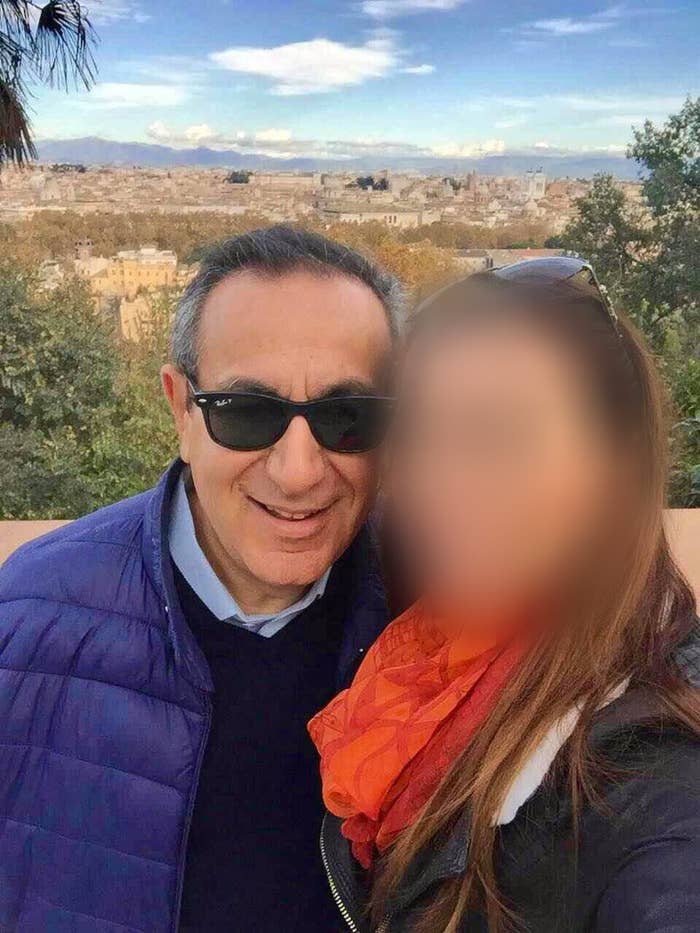 According to court documents, Mifsud allegedly told former Trump campaign aide George Papadopoulos that the Russians had thousands of emails from the Democrats in April 2016, two months before the Democrats themselves were aware that their computer system had been hacked. Mifsud is alleged to have told Papadopoulos he'd learned of the emails during a trip to Russia.

Papadopoulos is reported to have later shared the information with the Australian high commissioner to the United Kingdom, whose government passed the information to US authorities after WikiLeaks began publishing the emails in July 2016. That information prompted the FBI to launch the investigation that special counsel Robert Mueller now leads.
The investigation in Sicily is not the first time that Mifsud's financial affairs at a university where he worked have come under scrutiny. In 2013, an audit at the Euro-Mediterranean University (EMUNI) in Slovenia, where he was the head until the previous year, found that he owed the university 39,000 euros (about $48,000) in wrongly claimed expenses. Mifsud argued at the time that the case was only becoming public because of "political reasons."