The UK may not be leaving the European Union until 2019 at the earliest, but the EU's 27 other member states are, politically at least, already moving on. On Monday, Italian Prime Minister Matteo Renzi hosted German Chancellor Angela Merkel and French President François Hollande on Ventotene, an island off the coast of Naples.

The meeting comes ahead of an EU leaders summit – without Britain – that will be held in Bratislava in mid-September.
"Many felt that after Brexit the EU would come to an end. That is not the case," the Italian prime minister told reporters at a press conference held on an aircraft carrier.

Ventotene was a symbolic choice of venue. Two Italian intellectuals, Altiero Spinelli and Ernesto Rossi, were imprisoned on the island by Fascist dictator Benito Mussolini. There, in 1941, they wrote what came to be known as the Ventotene Manifesto, a call for the political unification of Europe.
Seventy-five years later there were no grand calls for a European superstate. The message the leaders of the eurozone's three largest economies wanted to send was more down to earth: "A Europe that restarts from Ventotene," a senior Italian official told BuzzFeed News.
In a meeting after the press conference, the three leaders discussed plans to reboot a youth employment scheme through tax breaks, investments in digital and research, and ways to expand the European civic service and the Erasmus exchange programme.
During the meeting, Renzi also underlined what he described as the European Commission's common sense in deciding to not fine Spain and Portugal over their respective budget deficits. He and Merkel agreed that Europe needs to become more practical, and spend less time debating principles. The three leaders also talked about culture and European identity.
Italian sources suggest the government wants to push for a shift in Europe's focus: "More investment, less austerity, more talk of jobs and families, less finance and banks, a eurozone that is not just a common currency but works together on culture, defence, and security issues too." Brexit was just one item on the agenda.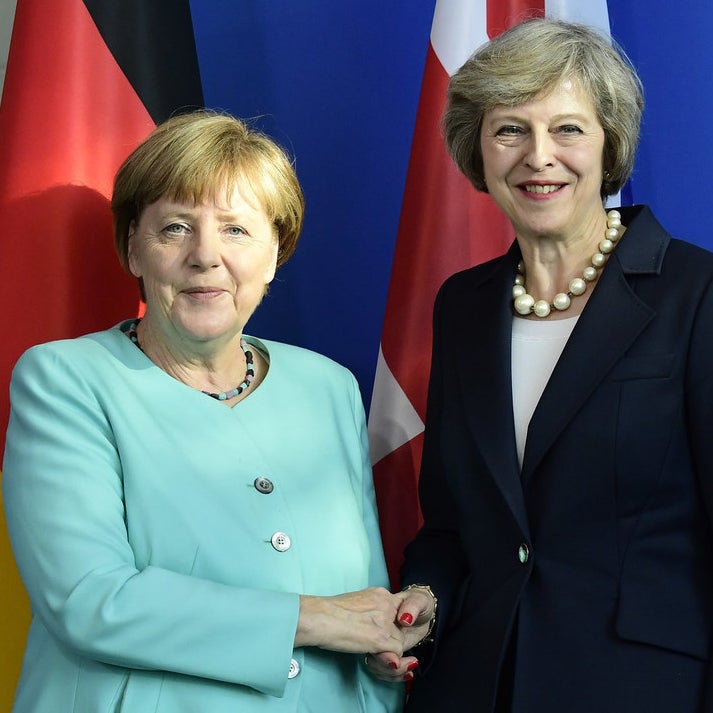 Theresa May has met all three leaders of the Eurozone's biggest economies since becoming UK prime minister.
Coming out of Monday's meeting, the position on dealing with Britain's departure from the EU is unchanged (although Hollande remains more hawkish on its timing). The EU's other 27 member states have been unanimously clear that the UK will not be able to stay in the single market and at the same time restrict freedom of movement – a red line that is unlikely to be erased. The onus is now on the UK government to work its way through figuring out what type of relationship it hopes to have with the EU in future before invoking Article 50, the mechanism to formally leave the EU.

Still, handling negotiations with the UK will come at a complicated time for Europe with ongoing economic situations in the eurozone, Ukraine flaring up again, crises stretching from Libya to Syria, security threats at home, the fallout from the failed coup in Turkey, and ongoing refugee flows. All these topics were also discussed during Monday's meeting by the three leaders.
But on some critical aspects of these issues there is no common position among the 27 governments. The divides over the balance of powers between member states and institutions, between northern and southern states in the eurozone on expansionary policies and greater budget flexibility, and between east and west on dealing with the refugee crisis, are especially wide.
Agreement on greater cooperation in defence and security, and measures to boost youth employment, will be easier to reach at the Bratislava summit next month.
There was also an all-Italian subtext to Monday's meeting that the Renzi government is keen to let be known. Five years ago at a press conference in Brussels, Merkel and Nicolas Sarkozy, the then French president, sniggered when asked a question about former Italian Prime Minister Silvio Berlusconi. "The era of when France and Germany laughed at Berlusconi's Italy is no more", a senior official told BuzzFeed News.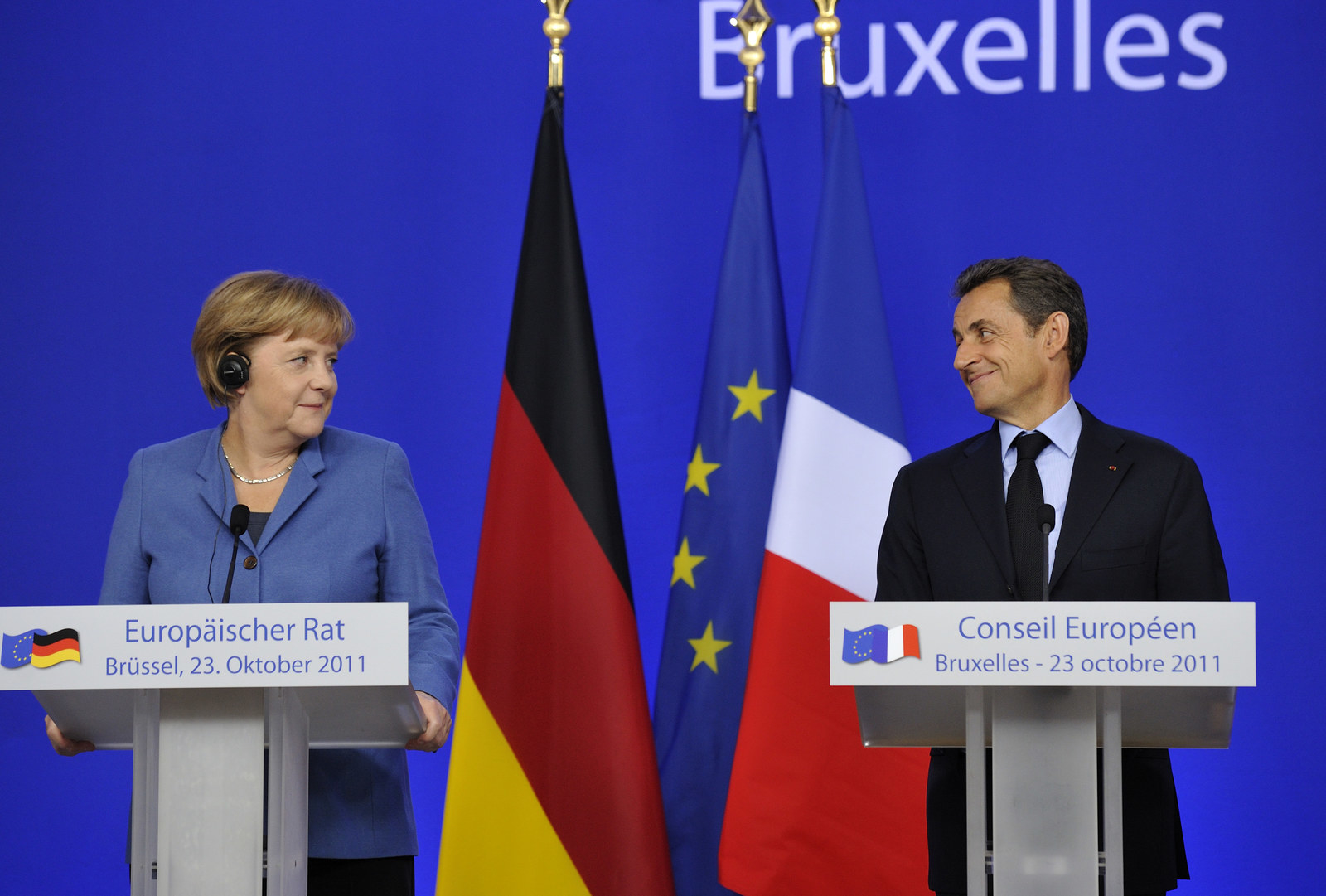 For Renzi, Hollande, and Merkel, Monday's meeting took place against a backdrop of uneasy domestic fronts. In France and Germany there is a heated debate over identity and integration. A string of French towns have banned burkinis in recent weeks, while in Germany the interior minister called for a partial burka ban last week. The offices of both Hollande and Merkel come up for election next year, with the German chancellor also facing several state elections before then.

Meanwhile, Renzi is set to call a referendum on constitutional reforms in the autumn, which the prime minister has billed as critical if Italy is to stick with his path of reforms. Votes are also due in Austria, where a far-right candidate may win the presidency, in the Netherlands where a right-wing anti-EU party tops the polls, and in Hungary in the form of a referendum that is expected to overwhelmingly reject EU refugee resettlement plans later this year.

Between now and the Bratislava summit several other meetings between blocs of EU leaders will be taking place. In the coming days, Merkel will meet with more than a dozen other EU leaders in six different cities, while European Council President Donald Tusk has said he will consult all 27 leaders, on both form and substance, ahead of next month's gathering.
Public opinion in all 27 countries will be a key factor in Brexit negotiations with the UK.