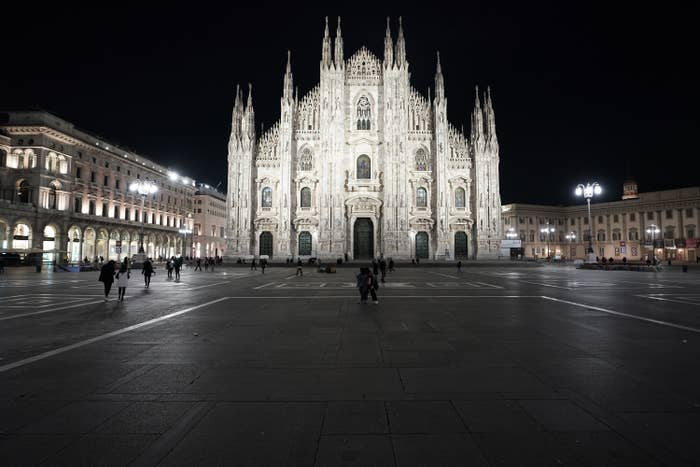 Italy's Prime Minister Giuseppe Conte announced Monday that coronavirus lockdown measures were being extended to the entire country, with travel to be restricted to reasons of work, health, and emergencies.
The measures would become effective Tuesday and last until April 3, he said.
Public transport would continue to run, Conte said, in order to allow people to get to work. But people would have to explain why they were traveling, and any movements and gatherings outside those permitted would not be allowed. Schools and universities will also remain closed as part of the measures.
The motto is that people should stay at home, Conte said.
The prime minister also announced that all sporting events, including Serie A, the country's top soccer league, were suspended.
The national lockdown extends measures that had previously only been in place in the country's north. Deadly prison riots have been taking place due to new restrictions on visits by family members.
Peter Aldhous / BuzzFeed News
Total cases and deaths by country
"Milan carries on," the mayor of Italy's fashion and finance capital defiantly tweeted just 11 days ago. Despite the budding coronavirus outbreak, Beppe Sala's tweet included a video showing people hugging, eating out, sitting in cinemas, and just going about their lives.

On Monday, the city was in lockdown, with restrictions imposed on social gatherings, bars, clubs, and restaurants, as well as limiting travel to and from the area.
Sala's tune on Twitter changed quickly. "Only by not minimising the situation," he said, "can it be overcome."
This quick turn of events in Italy's iconic northern city, home to millions, and across the country, shows how governments around the world are struggling to contain the fast-moving virus.

People in Milan who are now subject to the lockdown want to know if the Italian government and regional and local authorities should have acted faster. "It's clear that Milan does stop," Daniele Costenaro, who works for Amazon in the city, told BuzzFeed News. "It's surreal that in two weeks we've gone from a handful of cases in a barely known town [Codogno] to the entire city of Milan in lockdown."
Italy's central government faced widespread criticism and chaos over the weekend when the lockdown measures for Milan, the Lombardy region, and 14 provinces in the worst-hit regions in northern Italy — in all an area covering some 16 million people — first emerged. At this point, the number of people testing positive for coronavirus soared past 8,000.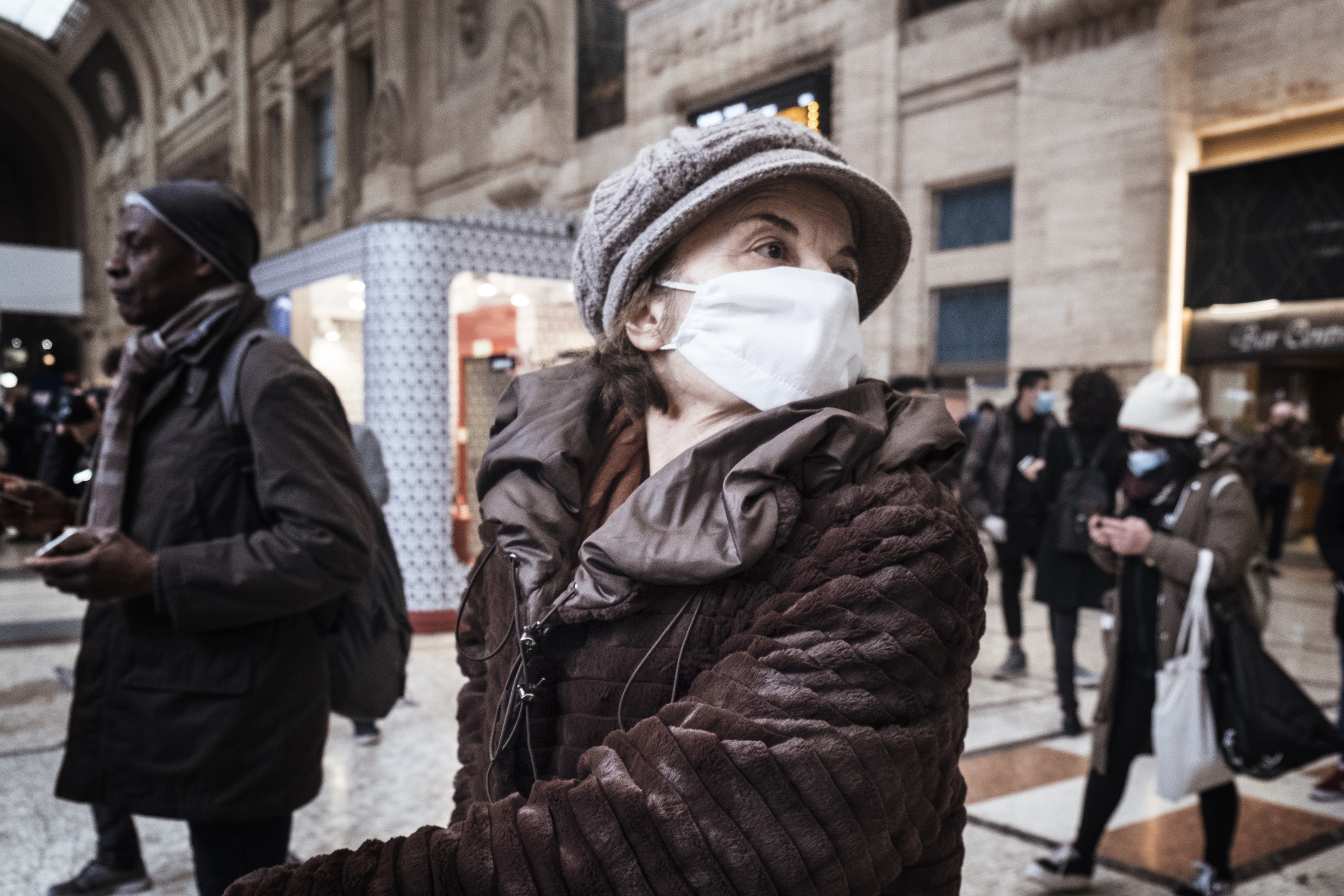 Draft proposals were leaked to the press Saturday evening, prompting thousands of panicked people to flee south, while millions of others were left scratching their heads, awaiting answers to basic questions, such as whether they would be able to go to work.
There were no official announcements until the early hours Sunday morning, when Conte faced reporters at a hastily organized press conference.
The rollout of the measures has exposed the government's struggles to communicate effectively since the initial cases of COVID-19, the disease caused by the novel coronavirus, were first reported in January. "It's disturbing," said Lorenzo Pregliasco, the cofounder of the market research agency Quorum, told BuzzFeed News. "If you look at what the experts were saying back then, it was immediately clear that coronavirus was a very serious matter."
"The whole episode is symptomatic of a short circuit between politics, communications, and conflicting information that has jumped between alarmism and minimization," said Pregliasco, who lives in Turin.
"'Milano doesn't stop' just pandered to the city's gut and instincts," Pregliasco said. He described the campaign as "dangerous" and "irresponsible."
"It generated great risk and damage. I hope it'll end up just being embarrassing, and nothing more than that. Contradictory and minimizing messages are incredibly confusing and risk lives — and this for someone who is in charge of a major city or government is unforgivable," Pregliasco added. "On Saturday, after government plans were leaked, people literally didn't know if they could return home, see their family, and so on. You had a surreal situation of alarm."
The rollout of the measures has exposed the government's struggles to communicate effectively since the initial cases of COVID-19 were first reported in January.

"The government was anxious to not spread panic and has moved a little awkwardly. On the one hand, they took a 'wait and see' approach to maintain the impression of life carrying on as normal and then realized too late that it wasn't possible," Costenaro said.
"The new normal is that my wife and I wake up and work from home on our laptops," he said, "but I think about all those people who get up in the morning and need to deliver shopping to people like me. Or riders and other delivery services who are at risk with each door they knock on."
Others in the north of Italy have mixed views on the government's performance.
Luigi Curini, a university professor in Milan, told BuzzFeed News: "There has been improvisation from the onset. The initial reaction was to minimize. And then faced with reality, there has been an overshooting at the other end."
Some are more sympathetic, as this is the biggest public health crisis the country has faced in recent years. Carlene Berry Yağmurlu, an English teacher from Newcastle who has lived in Milan for the best part of the past 10 years, said, "I think they are taking drastic measures, but it is really necessary. I think they should have done it weeks ago actually."
And Flavio Mondello Malvestiti, a 31-year old consultant, said, "They were unprepared, but I honestly believe they are genuinely doing everything that is possible."
Still, Mondello Malvestiti said the communication could have been better.
"What the government (I include local authorities and municipalities) did wrong in my view, is to send mixed messages. They did not provide a shared point of view on the seriousness of the situation. It's not possible to have a mayor who calls for openness and normal life and the health secretary who says this is much worse than the seasonal flu," Mondello Malvestiti said. "The government should have been clearer on its objectives and potential actions from the very beginning."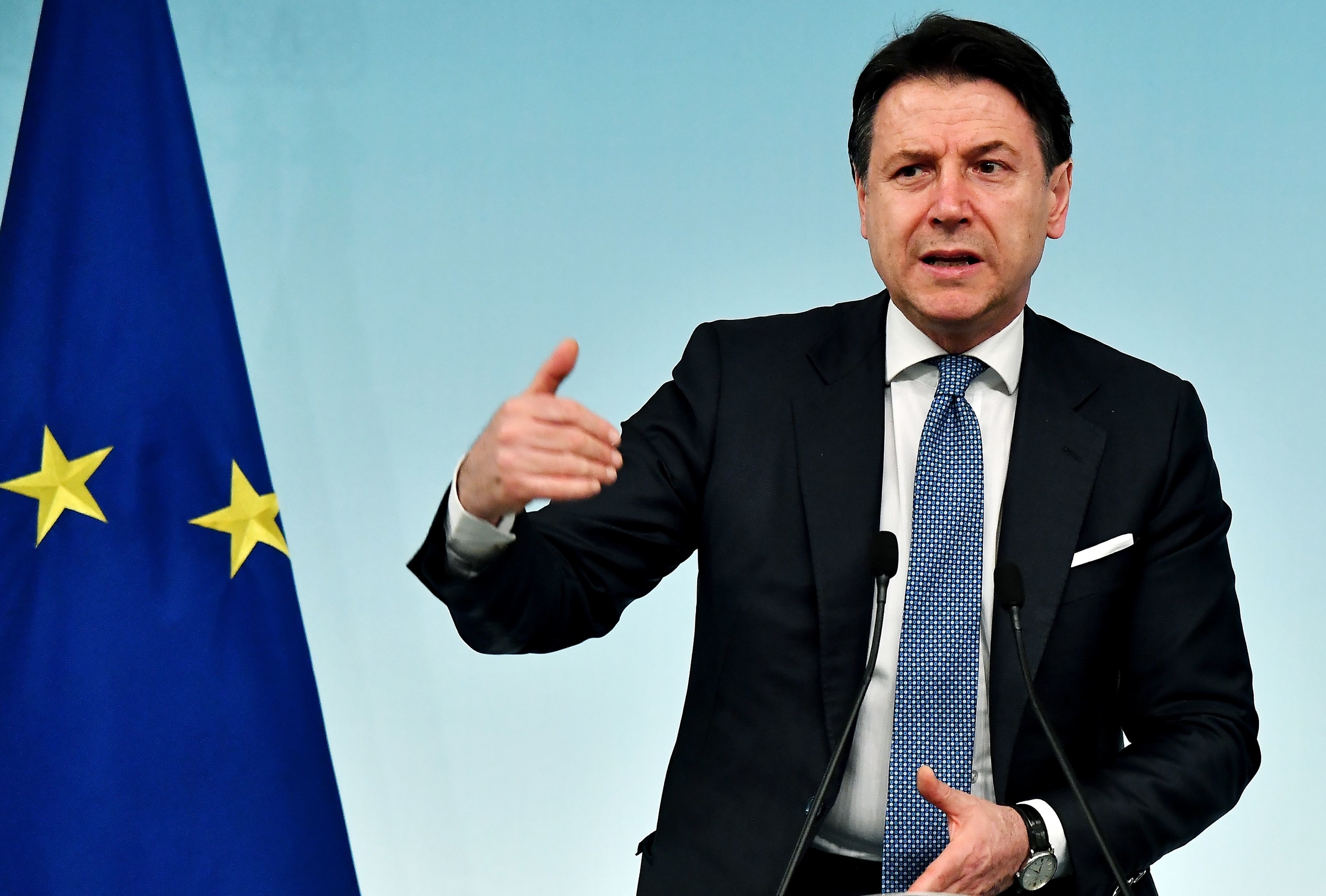 Inside the area affected by the lockdown, some residents have been left confused by what the measures — which include restrictions on movements to and from the affected areas except for urgent travel — actually mean for everyday life.

Lorenzo Newman, who is involved with a number of nonprofits in Milan, told BuzzFeed News he feels like "every day there is a new rule, and it usually contradicts what we were asked to do previously. We've been told we mustn't hug and kiss … But then why are they letting us still use public transport, which is possibly even riskier behavior? And why have they quarantined all of Lombardy without a plan to enforce travel restriction measures?"
"Thousands of potentially infected southerners fled Milan overnight the moment the measure was announced, likely spreading the virus to the south," he added.
But despite the frustration, most residents who spoke to BuzzFeed News agreed stringent measures were needed and hope people will follow the rules.
Christina Hambi, an English digital project manager who has lived in Milan for several years, said her concern is "people need to stay in the house — not because they'll catch the virus and die, but to stop spreading it."
That may not be so easy, Mondello Malvestiti said. "Probably for true Milanese, it's quite difficult not to go for an aperitivo, and that's why you can still see people pouring into restaurants and bars, completely ignoring safety advice."
"Hopefully," he added, "they won't be able to do that anymore as of yesterday."
Overall, the immediate impact of the restrictions is not as dire as the dramatic images on social media of empty supermarket shelves and packed trains. The government itself has said that the measures do not amount to "absolute prohibition" on movements.
"No one's locked in your house. I went to the park yesterday and I exercised and there were 150 people there exercising because they can't go to the gym," Hambi said. "The supermarkets are open and they're not empty by any means, they're full of food, they're full of toilet paper."
"You don't feel isolated from the world but it disrupts your daily life," she said. "Even trivial things — you can't get a pedicure."
"There are two types of people: the apathetic people and the 'buy all the hand gel' people," Hambi said. But she is worried about the lasting impact of this crisis on jobs, the Italian economy, and their way of life: "The shockwave of that is going to last longer than the period of coronavirus."