German Chancellor Angela Merkel will not seek reelection as chair of the Christian Democratic Union (CDU) party she leads.

However, Merkel, who has led Germany since 2005, intends to continue as chancellor until her term ends in 2021, she told reporters at a press conference on Monday in Berlin.
"I have often said I was not born as chancellor. I have never forgotten that," said Merkel. "The time has come to open a new chapter," she added, announcing that she would also not stand again for parliament or any other political office.

Her decision to step down as CDU chair in December comes after a disappointing regional election in the state of Hesse, where the CDU was confirmed as the region's largest party but suffered its worst result since 1966, dropping 10 points compared to the previous vote in 2013.
Merkel's coalition government in Berlin, meanwhile, has been hampered by a series of crises over immigration, mostly triggered by the CDU's sister party, the Christian Social Union (CSU). Earlier this year she unexpectedly lost her chief whip of 13 years.
The chancellor told reporters she had thought through her decision carefully and hoped she was contributing to the government finally focusing again on governing rather than internal disputes.
Merkel had previously suggested the party chair and chancellor roles should be held by the same person. At Monday's press conference, she explained that continuing as chancellor, and not as party leader, but with a clear end-date was possible. "It is a risk I want to take, and ought to take," the chancellor said.
A senior CDU member told BuzzFeed News that Merkel, who has been her party's chair since 2000, could stay on as chancellor for at least another year or two before handing over to a successor.
Sources close to Merkel told BuzzFeed News this summer that one of her main concerns is avoiding a rightward shift within her own party, and across Germany's political spectrum. "With the AfD [the far-right Alternative for Germany] in parliament you hear things that were unthinkable in Germany until recently," the Merkel ally said.
"Meanwhile, the liberals [the Free Democratic Party] have moved to the right, the CSU has moved to the right. And she doesn't want the CDU to do the same," the source added.
Merkel's announcement to not seek reelection as chancellor means the CDU will now prepare for her departure after four successive election victories.
Although Merkel declined to endorse any one candidate on Monday, the chancellor's preferred choice as CDU chair is said to be Annegret Kramp-Karrenbauer, the current general secretary of the party, who is also known as "AKK," and "mini-Merkel."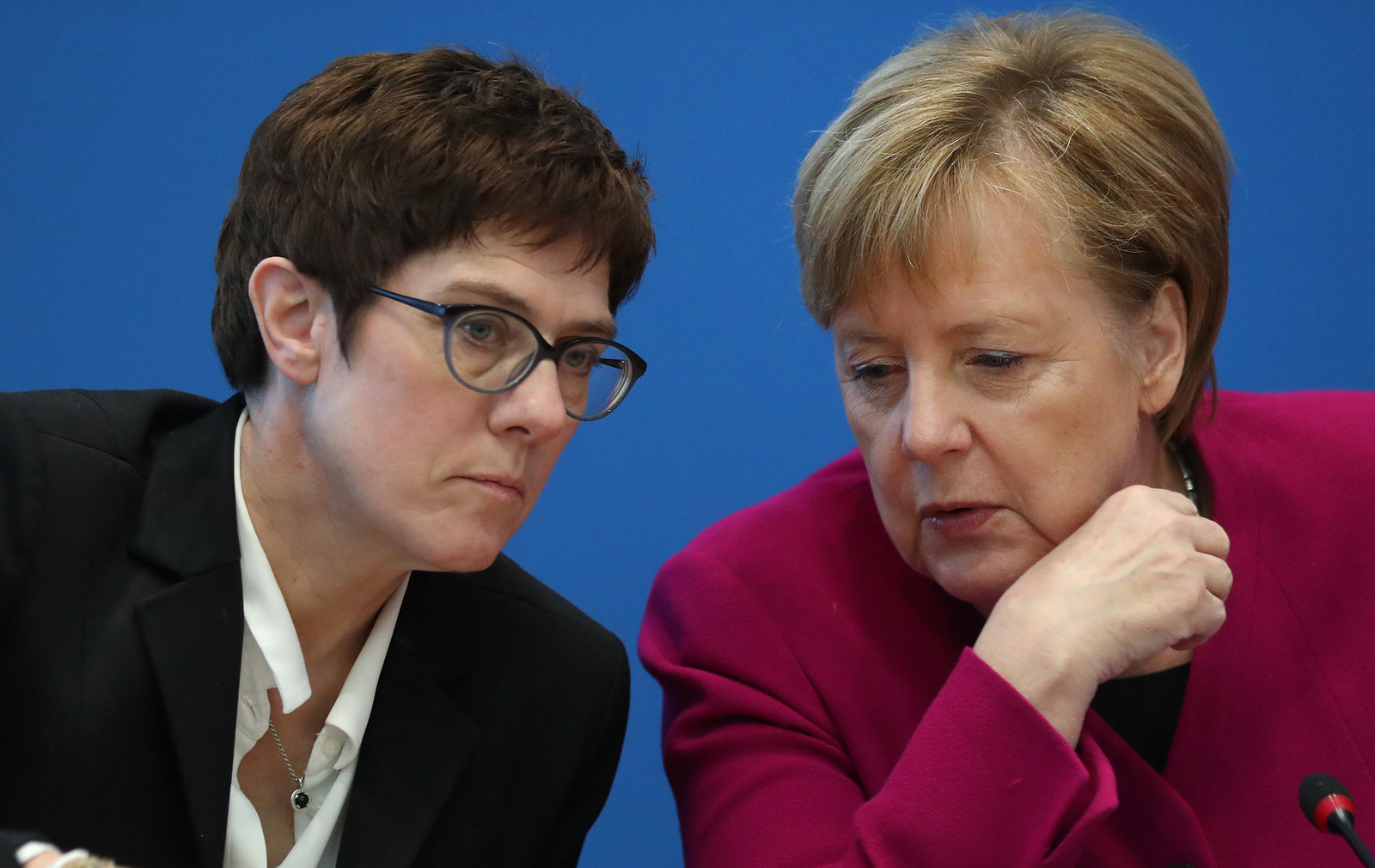 But Kramp-Karrenbauer will likely face competition from more conservative candidates who have long been critical of Merkel's centrist policies.

A CDU insider said the timing of Merkel's decision was likely driven by her wanting to influence the transition to a new party leader while she still has political capital, and enough influence, to spend. The source explained that Merkel would stay on as chancellor unless a party chair is elected with whom she cannot work.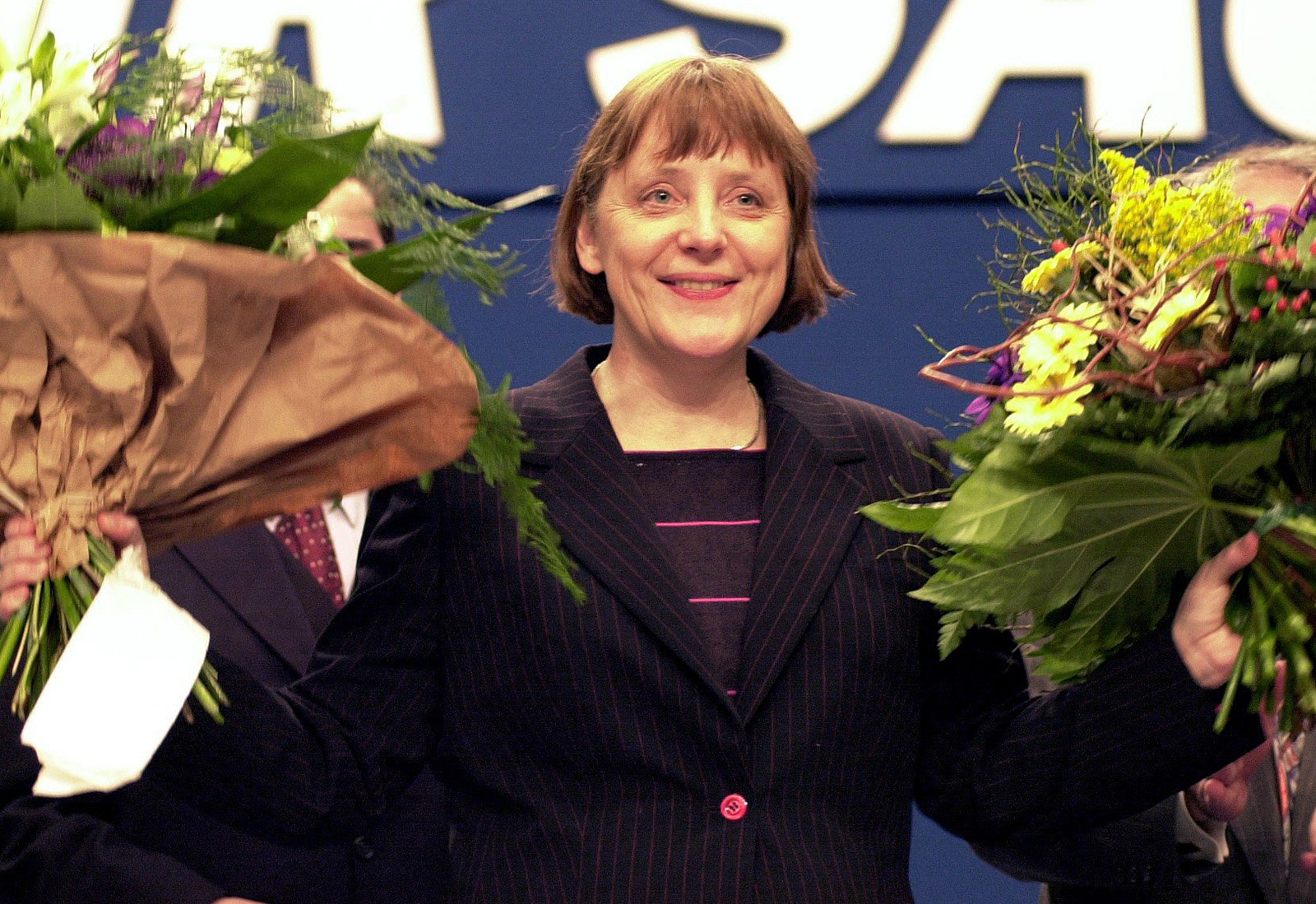 There has been some speculation that Merkel could seek a top role in the European Union once she leaves the chancellery. She dismissed such suggestions on Monday. And a source close to her told BuzzFeed News that the chances of her going for the presidency of the European Commission were "exactly zero."
Senior European government officials and diplomats told BuzzFeed News in June that they fear for Europe's future once Merkel, who is Germany's third-longest-serving chancellor, goes.
Merkel has consistently been at odds with US President Donald Trump on a range of global issues, from trade to protecting the rights of refugees.
Devoting herself every day to the position of chancellor of Germany had been an honor and a challenge alike, Merkel said at Monday's press conference.