Thousands Of People Are Demanding This British Man Be Released From Ethiopian Death Row
Andy Tsege has now been detained for nearly two years without trial.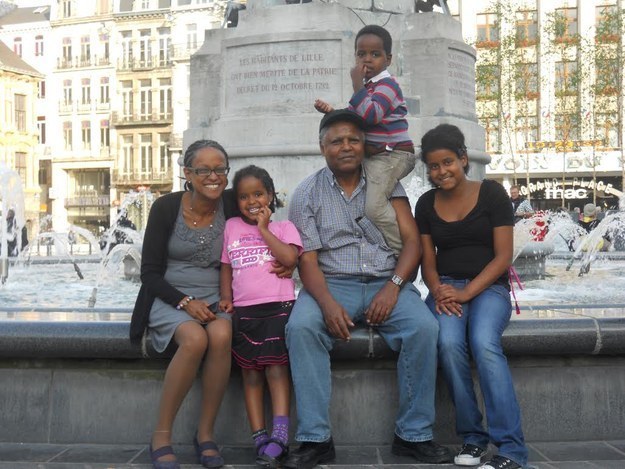 A petition signed by 130,000 people calling for a British man be released from death row in Ethiopia will be handed in to Downing Street on Tuesday.
Andy Tsege, a father of three from north London, was snatched by Ethiopian security forces at an airport in Yemen while waiting for a flight to Eritrea in June 2014. He is accused by the Ethiopian government of plotting a coup, but campaigners say that he's being detained because he exposed government corruption. He has also spoken to the US Congress and the EU's Committee on Human Rights about the current regime's poor human rights record.
Behind the scenes, the UK's Foreign Office has been lobbying for Tsege's release. But the British government has yet to formally ask Ethiopia – a valuable trading partner – for his release, prompting criticism from Tsege's family.
His 8-year-old son, Yilak, has written to the prime minister, asking for his help.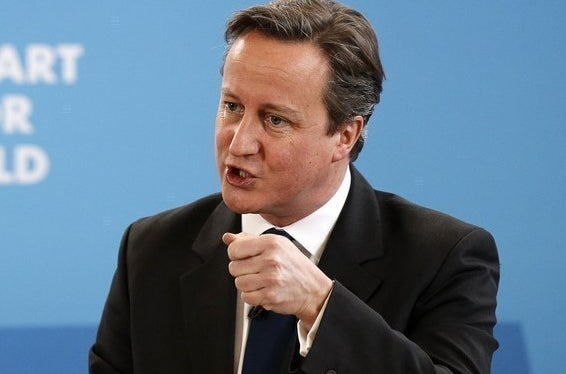 In the letter, seen by BuzzFeed News, he writes:
Dear David Cameron,

I am very disappointed in you. It has been over a year and I don't see any dad in the house. He is still being held captive and you haven't lifted a finger. If you have other problems just say so. We have been working so hard on these websites. Check these websites: www.38degrees.org.uk/freeandy, http://freeandargachew.com/, https://reprieve.bsd.net/page/speakout/free-andy-tsege. Please contact this number if any further questions (if they are not answered on all of those websites).

Today is his birthday and I am sad and angry that he is not with us. So please bring my father back because my mommy tells me you can.

From Yilak Andargachew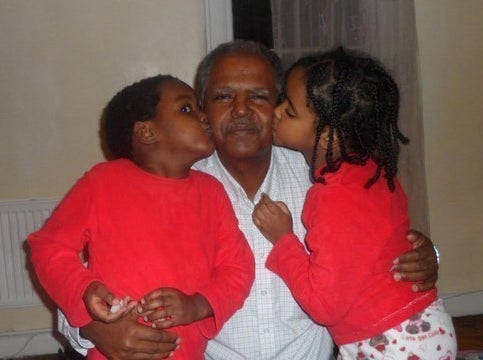 Last month, the European parliament passed a resolution calling for Tsege to be released from custody. To date, the British government has not officially asked Ethiopia to release him.
Campaigners are concerned about his physical and mental heath after almost two years of confinement in poor conditions without charge. They have obtained notes of meetings between him and the then British ambassador to Ethiopia, Greg Dorey, which BuzzFeed News published late last year. In one memo, Dorey wrote:
I asked if he had messages for the family. He said: "Hello, be brave". He did not want "complications". Finally, he asked us to ensure he was "buried in England" – it was important for children to know where their parent/s ended up.
The case has revealed a paradox at the heart of how the government deals with its allies.
In October the foreign secretary, Phillip Hammond, confirmed to BuzzFeed News that he had been lobbying the Ethiopian government, making it clear that Tsege's treatment was "unacceptable".
However, that month, at the UK Ethiopia Trade Investment Forum, an event supported by Hammond's department and also by the Department for Business, Innovation, and Skills, then Foreign Office minister Grant Shapps delivered a keynote address in which he said the countries would stand "shoulder to shoulder".
Hammond's firmer stance may be due to civil service pressure. In February, the Mail on Sunday obtained Foreign Office officials' documents that made clear their frustration at political inaction over the abduction, which they felt was based on flimsy evidence and illegal. In one email, the paper reported, an exasperated official wrote: "Don't we need to do more than give them a stern talking to?"
There have also been claims that Tsege was captured by agents the UK itself paid to train. In 2014 the Department for International Development (DFID) faced criticism over its £27 million Community and Security Justice project, which was an aid programme to support Ethiopia's police force. It cancelled the scheme amid growing allegations of rape, murder, and torture by the regime – though at the time the department said the cancellation was due to the fact it did not represent "value for money".
A second scheme, costing £2 million, which aimed to give master's degrees in "Security Sector Management" to 75 senior members of the military, was also cancelled, apparently for the same reason. There were complaints at the time over the fact that DFID had removed files about both programmes from its website – though they were later restored.
A Whitehall source has told BuzzFeed News, however, that there was no link between the detention of Tsege and the Community and Security Justice programme, which had aims such as improving access to justice for women and girls, resolving community conflict, and improving the way police forces interact with their communities. The master's degrees, they said, would have taught senior Ethiopian officials about such topics as "links between human rights and the rule of law".
Harriet McCulloch, a deputy director at human rights organisation Reprieve, which is assisting Tsege, said: "It is deeply disappointing that, nearly 600 days on from his kidnap, Andy Tsege is no closer to freedom. Andy has been subjected to an appalling ordeal – including rendition, illegal detention, and an in-absentia death sentence – as punishment for his political activism. There are now serious concerns for his mental and physical health. It's clear the Foreign Office views Ethiopia's actions as totally unacceptable – so why isn't the government doing more to secure his release?"