This Might Be The World's Tallest 5-Year-Old
HELLO, HE IS FIVE FEET SEVEN INCHES TALL.
That's Karan Singh in the middle. He is 5 years old, and five feet seven inches tall.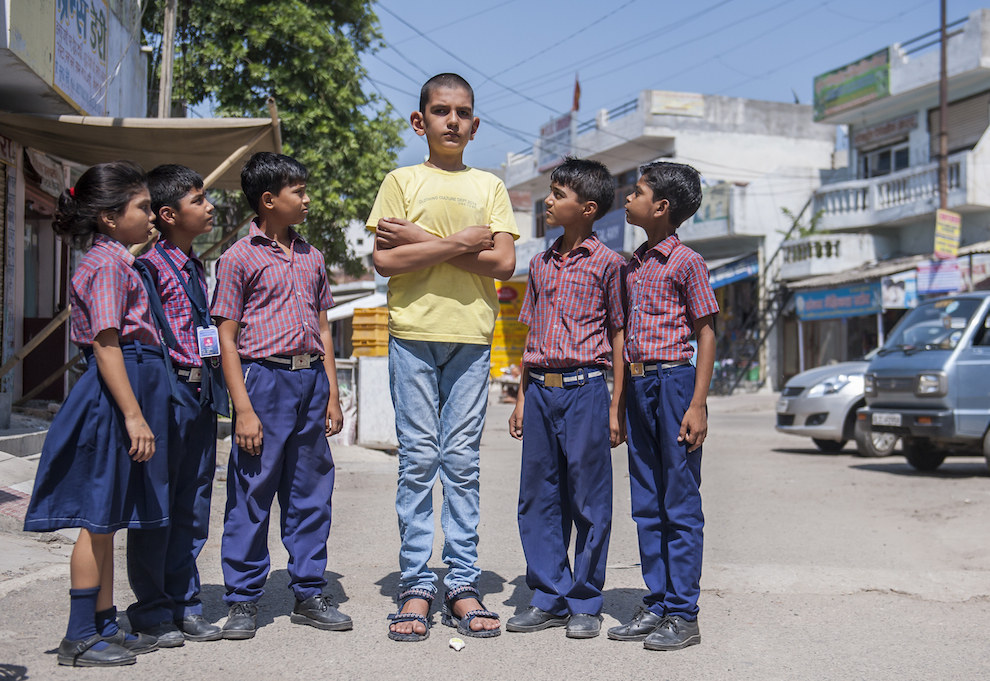 He's already made it into Guinness World Records once before, in 2008, for being the tallest and heaviest baby.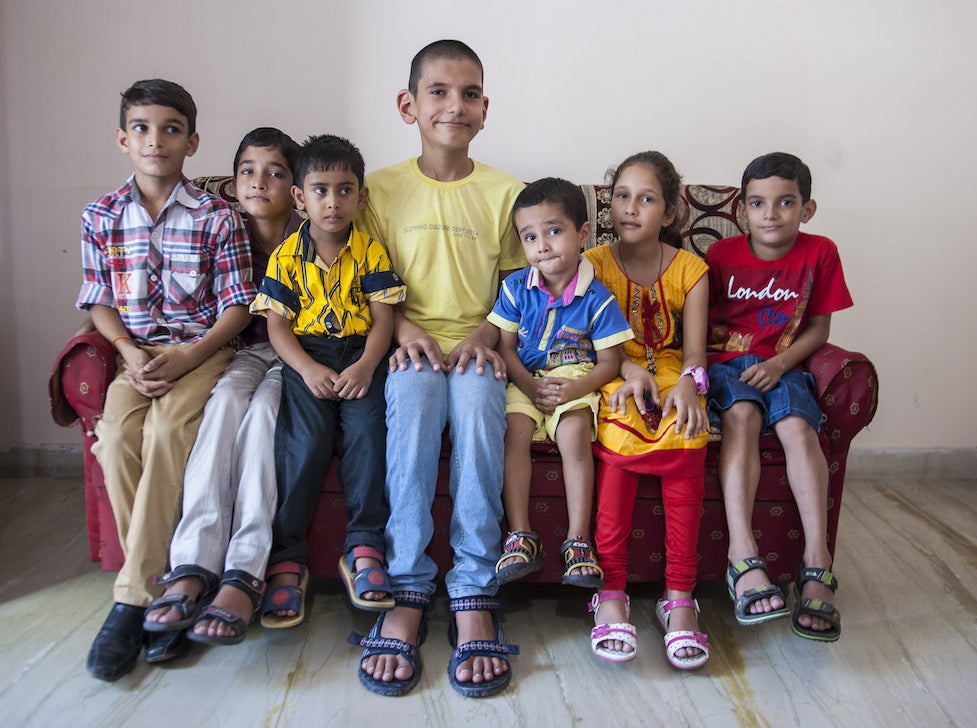 Back then he was born weighing a whopping 7kg (15.4lbs) and measuring over two feet (63cm). But he's not stopped growing. Part of this might be due to the fact that his mother, Shweatlana, 26, is seven foot three inches tall. His father, Sanjay, 35, is a mere six feet seven.
Sanjay told Barcroft Media: "When he was born, he was unusually tall and heavy. We thought that he might be suffering from some kind of medical condition."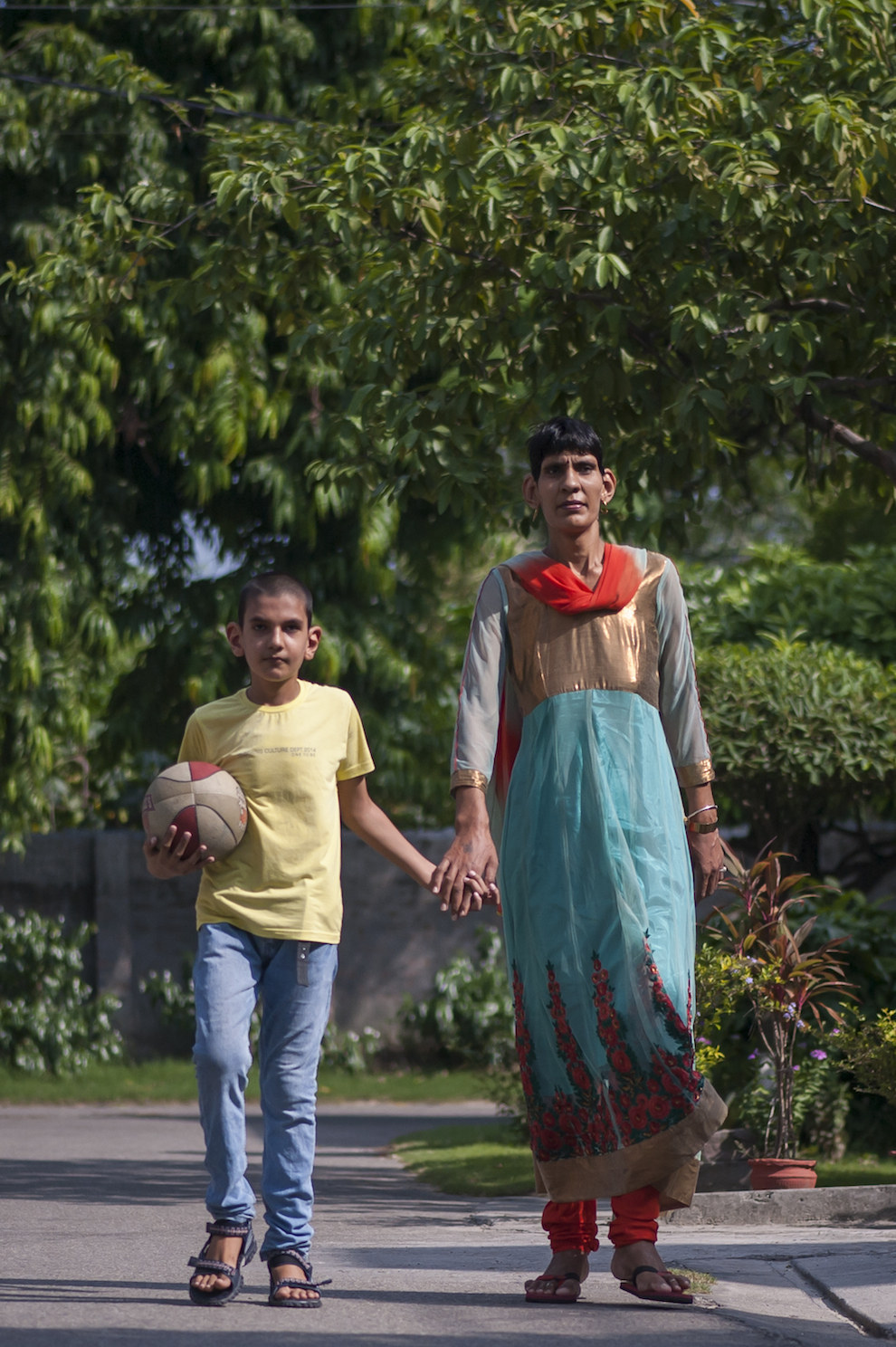 Karan lives in Meerut, Uttar Pradesh. He tells Barcroft Media: "I don't get bullied by anyone here. But they all say that I am cheating when we play basketball or cricket."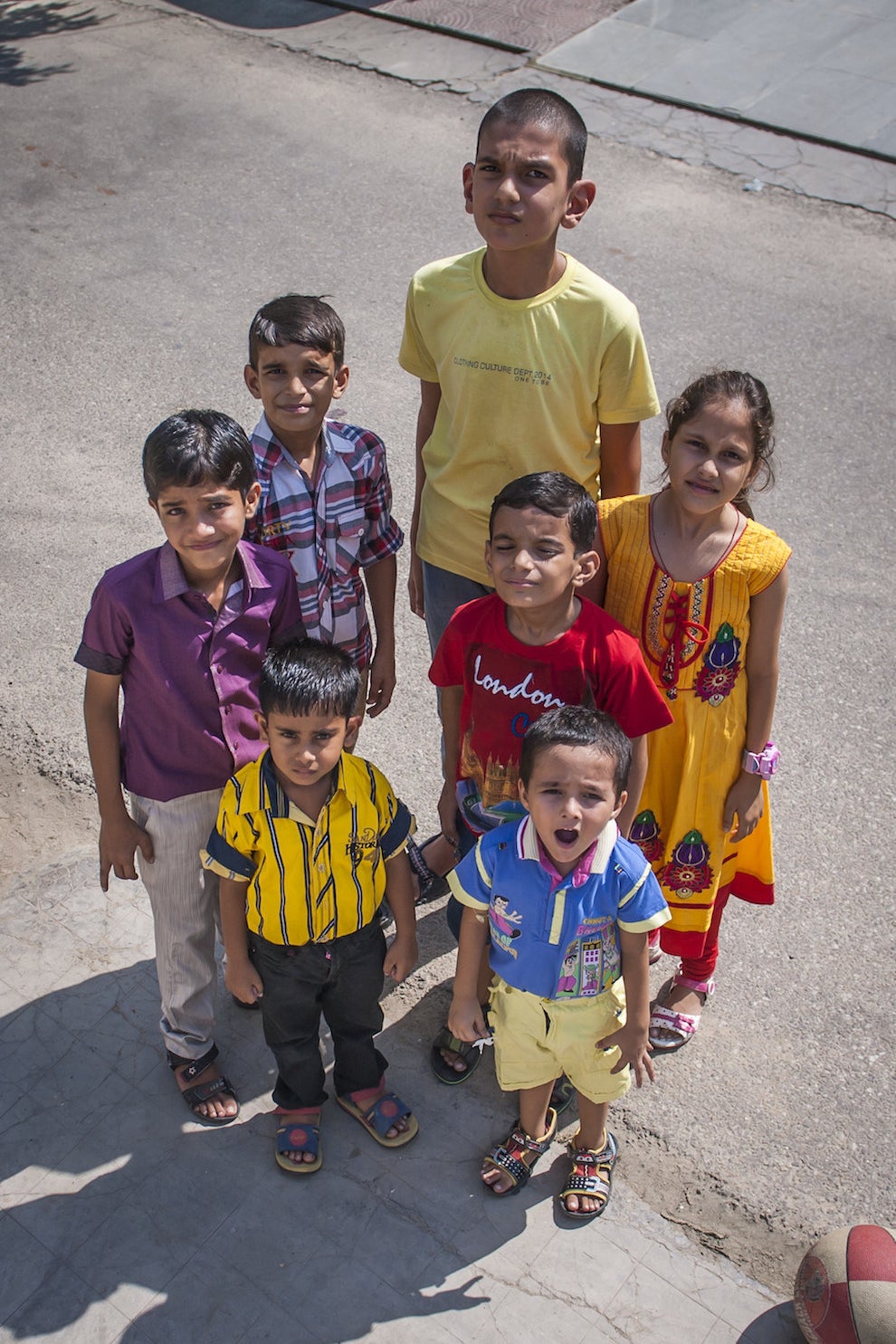 You'll never believe this, but he wants to be a professional basketball player when he's older. His mum used to be one.
She actually continues to grow every year due to an excessive growth hormone.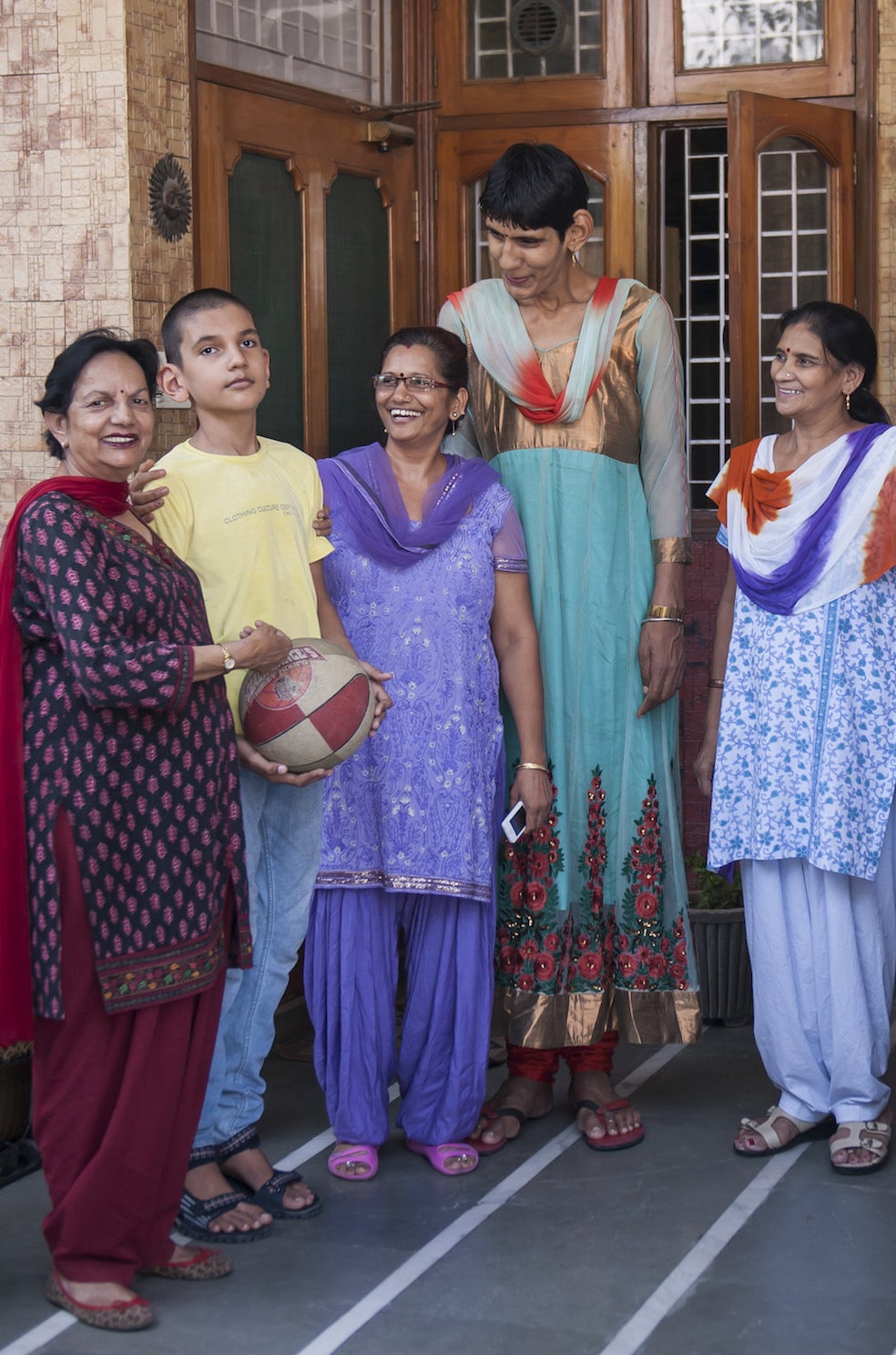 She told Barcroft Media: "I gain around 1.5 inches of height every couple of years... I sometimes fear that this might even have consequences for Karan. But I know he is doing fine and he will grow up to be a nice and healthy person."
The biggest problem she faces? Finding clothes: "When he was a baby, kids' stores would never have his size of diapers. Thank god, we are beyond that stage. Now, I just buy him adult-size garments. They fit him perfectly well."