This Guy Gave His Bride-To-Be A "Frozen" Marriage Proposal And It Was Really Very Sweet
"Can I say something crazy?"
Yeah, this happened.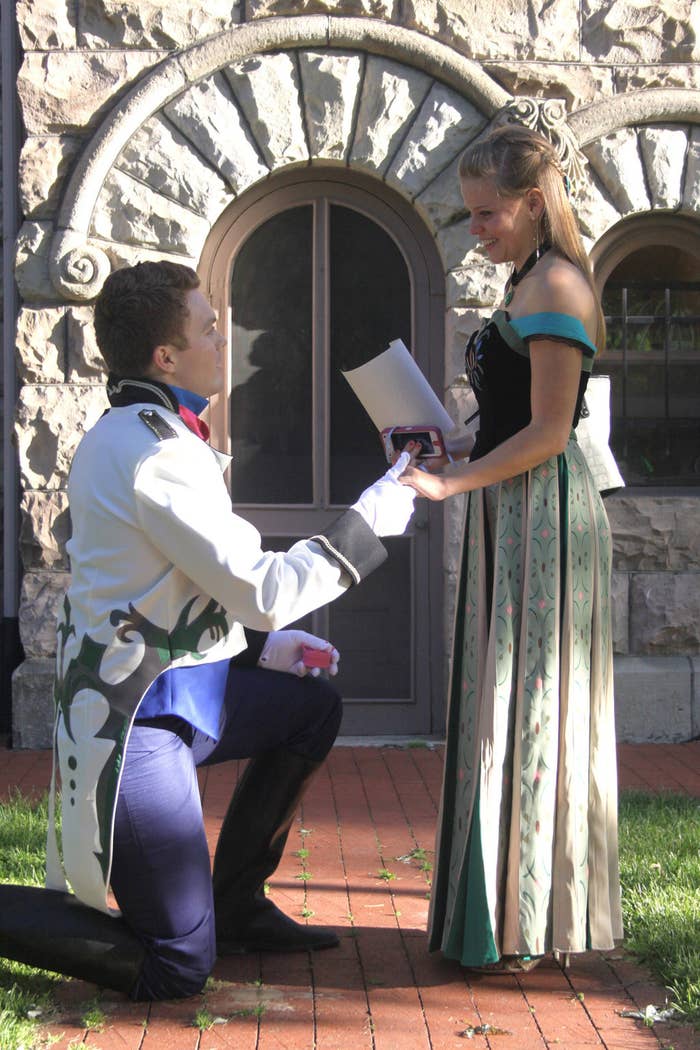 They met when they were teenagers. Brian says he knew he wanted to marry her the day after he met her.
So he secretly had some costumes made, getting Michelle's mum to help work out her dress size. Fortunately, he nailed it.
Then he had to find a castle. Which is kind of tricky when you live in Denver, Colorado.