People Are Really Loving This Website's Headline About George Clooney And Amal Alamuddin's Wedding
Now why might that be?
As you might have heard, two people got married this weekend.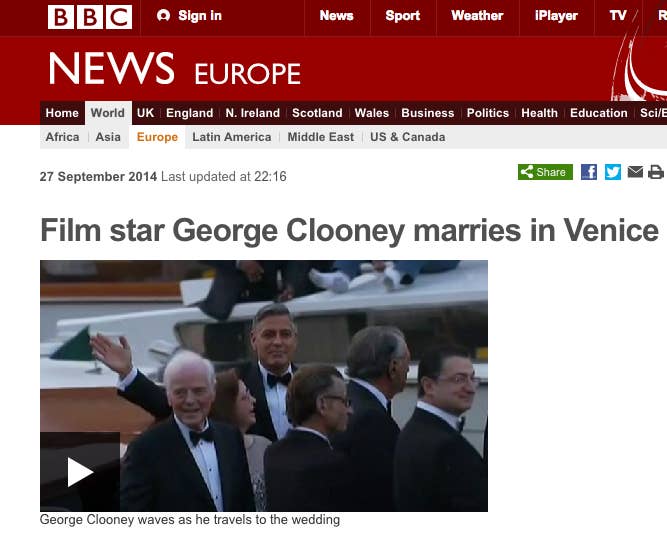 Or rather, as you may not have heard.

Because it's almost like only one person got married, looking at some of the headlines...
Seriously, didn't two people get married?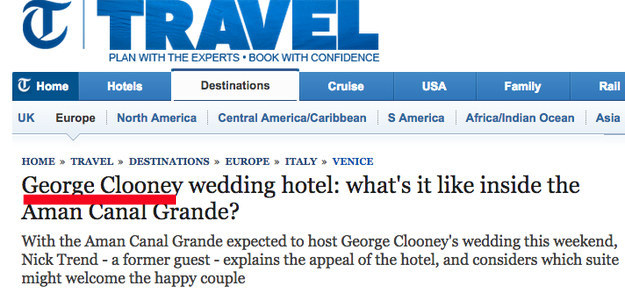 And that's why everyone's sharing this headline instead.
And, ahem, another website may also have done this yesterday.

But anyway, congratulations to the happy couple!