A Teen Was Arrested For Rubbing His Testicles On Someone's Pizza Because They Ordered Just Before Closing
Worst topping ever.
According to KEYE TV, a customer saw this kid, Austin Michael Symonds, rubbing his balls on his pizza when he entered the Papa Murphy's store in Georgetown, Texas.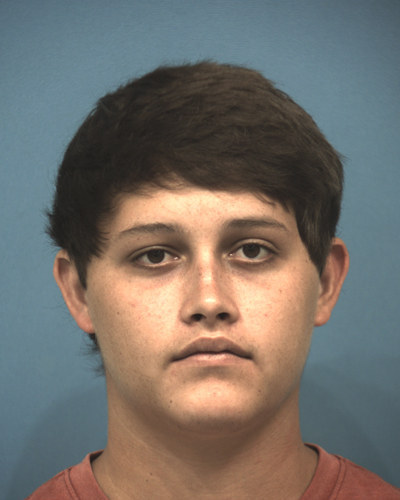 The station goes on to report:
He asked Symonds his age, and when he responded with 18 he stated, "So you are old enough to know better than to put your balls on someone's pizza." Symonds responded by saying, "Yes."
The Smoking Gun has obtained a copy of the felony complaint.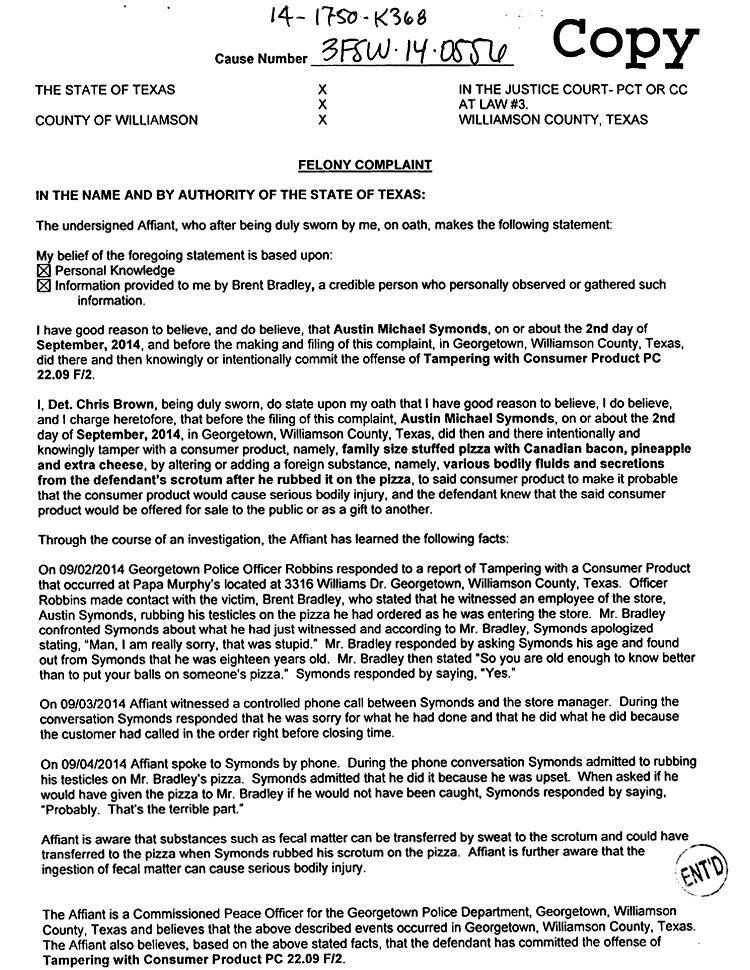 It includes the line: "substances such as fecal matter can be transferred by sweat to the scrotum," and it's really quite unlikely you'll read a more upsetting line today.
It also points out the pizza in question was a stuffed pineapple, Canadian bacon and extra cheese, in case you were wondering.
The teen has apparently been freed after posting a $10,000 bail. You'll be stunned to hear he's also been fired from his job.