Malware Companies Are Offering Developers Hundreds Of Thousands Of Dollars For Chrome Extensions
If you've installed new apps to improve your browsing, you might start to see a lot of pop-ups.
Honey is a popular Chrome app that helps users find coupon codes with one click.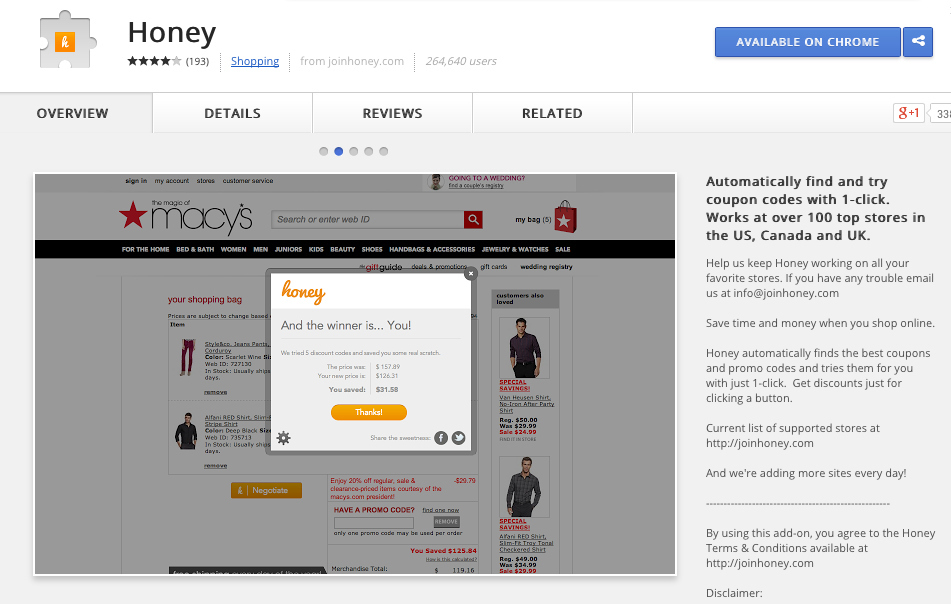 Yesterday one of its developers did a Reddit AMA about malware.
He revealed exactly how much his company had been offered.

We believe Honey can become the de facto software that every online shopper uses when they buy things online. That's a much larger opportunity and doing anything shady will kill that potential.
One morning, Agarwal got an e-mail offering "4 figures" for the sale of his Chrome extension. The extension was only about an hour's worth of work, so Agarwal agreed to the deal, the money was sent over PayPal, and he transferred ownership of the extension to another Google account. A month later, the new extension owners released their first (and so far only) update, which injected adware on all webpages and started redirecting links.
One of the best ways to keep ahead of the malware companies is with this extension.