Driver Dies After Being Struck By NASCAR Racer Tony Stewart's Car
The incident happened at a sprint car race at Canandaigua Motorsports Park in New York. Stewart-Haas racing announced that Tony Stewart will not be participating in Sunday's NASCAR race.
AP reported, "Stewart's racing team manager Greg Zipadelli said Stewart will not be participating in NASCAR's event Sunday at Watkins Glen."
The Ontario County, N.Y., Sheriff's Department confirmed Sunday morning that a driver has been killed after he got out of his car to confront race rival Tony Stewart following an accident.
Though the Sheriff's Department declined to identify the driver, multiple witnesses confirmed it was 20-year-old Kevin Ward, Yahoo News reported. He was pronounced dead at 11:15 p.m. ET Saturday.
Video posted to YouTube shows Ward getting out of his car at Canandaigua Motorsports Park and gesticulating after Stewart's car drifted into his, sending his car into a wall.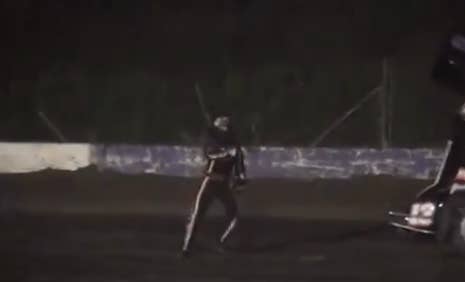 Several cars pass by him, before he is eventually hit by Stewart's car and flung forward.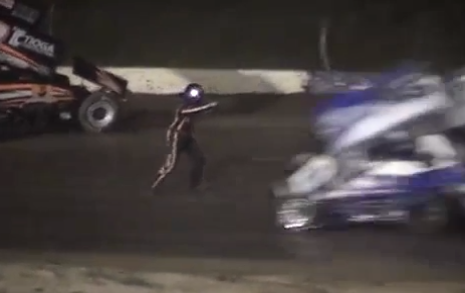 The name of the driver was confirmed by Jim Utter of the Charlotte Observer.
The Sheriff's Department says there are no charges pending.
However, law enforcement agencies are inspecting the scene.
Tony Stewart released the following statement on Sunday regarding the fatal accident.
There aren't words to describe the sadness I feel about the accident that took the life of Kevin Ward Jr. It's a very emotional time for all involved, and it is the reason I've decided not to participate in today's race at Watkins Glen. My thoughts and prayers are with his family, friends and everyone affected by this tragedy.
Stewart only returned to sprint car racing last month, nearly a year after he broke his leg in a serious crash.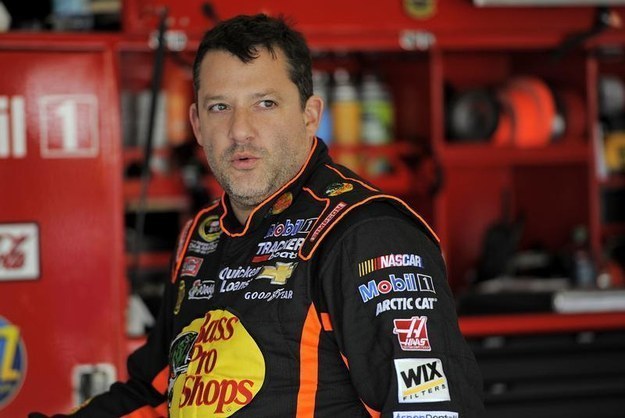 ESPN reported:
The accident cost him the second-half of the NASCAR season, and he didn't return to racing in any form until February when preparation for NASCAR's season-opening Daytona 500 began. He refused to stop his extracurricular racing despite the injury and was scheduled to race Sunday.