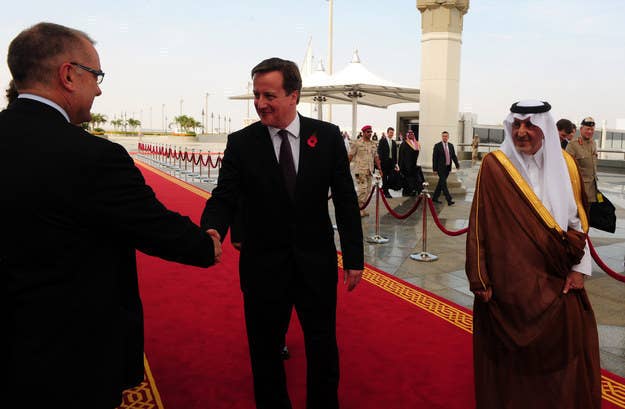 More than 40 British companies applied for government funding to travel to Dubai to attend a security fair at which a number of authoritarian regimes were present, a freedom of information request has revealed.
Last month, BuzzFeed News revealed that a number of companies that sell surveillance equipment were attending Intersec, a security fair that took place in Dubai last month.

The FOI request, made by the campaigning charity Reprieve, showed that 44 companies applied under the government's Tradeshow Access Programme (TAP), which gives funding to companies that wish to attend events overseas.
BuzzFeed News asked UK Trade and Investment (UKTI), the arm of the government that works with businesses to boost exports, for details of how many companies received funding to attend the show and how much. It failed to provide the figures in its response.

Grants are given on the condition that "emerging and high-growth markets" are covered – among them Saudi Arabia, China, and Egypt. The conference's promotional literature also names the UAE and Kuwait as among "the fastest growing homeland security and public safety markets in the world".
According to the Independent, surveillance equipment potentially being sold to countries like Saudi Arabia by British firms includes tools to hack into mobile phones, look into them and control them, and devices that allow monitoring and surveillance of the internet.
According to a recent parliamentary answer, the government has made no assessment of potential risks to human rights posed by the Tradeshow Access Programme.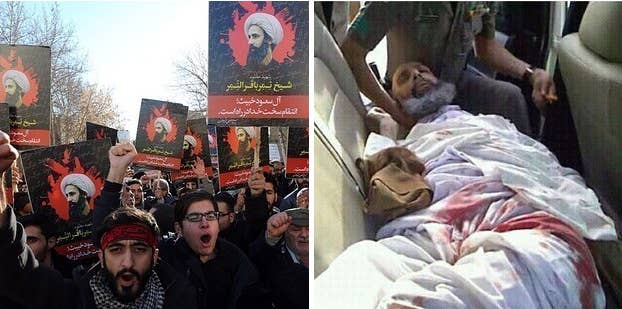 A spokesperson for the department of Business, Innovation and Skills said: "Government support for exhibitions like Intersec is consistent with the policy of supporting responsible exports, and helps UK companies meet the legitimate defence and security needs of other countries.
"HMG takes its arms export responsibilities very seriously and aims to operate one of the most robust arms export control regimes in the world. All defence, security and dual-use exports are made in accordance with the United Kingdom's strict export control legislation and in respect of all relevant international treaties and obligations."
On Thursday, the European Parliament voted for an arms sale embargo to Saudi Arabia over its bombing of Yemeni civilians. The resolution was non-binding, but will add to pressure on the UK.

Andrew Smith of Campaign Against Arms Trade said: "The European Parliament has sent a clear, strong and much needed message to governments like the UK, that have been complicit in the destruction of Yemen. The toxic combination of arms sales and political support has helped to fuel, facilitate and legitimise the humanitarian catastrophe that is taking place."
Paul Murphy, executive director of Saferworld, said: "We applaud the European Parliament for the strong humanitarian stance it has taken today on Yemen, not least for its recommendation to EU Member States to stop selling arms into the conflict. The Parliament is absolutely right: every weapon sold deepens the nightmare for Yemeni civilians and takes us further from a political solution to the problem. The ball is now in the EU States' court: they need to start acting as peace brokers, not arms brokers."
Earlier this month, the House of Commons international development committee wrote to the international development secretary, Justine Greening, to express "serious concerns" about the UK's sale of weapons. Days later, BuzzFeed News reported that the British government was not denying that its weapons had been used to execute dozens of protesters at the start of 2016 – an action that sparked an international diplomatic crisis.

Saudi Arabia is far from the only country on the "priority markets" list that has had concerns raised about its attitudes to human rights. A new report by Privacy International has recently exposed the sale of European surveillance technology to Egyptian intelligence agencies. It cites the killing of hundreds of protesters in 2013 as a reason these sales should be discontinued.
Maya Foa, head of the death penalty team at Reprieve, told BuzzFeed News: "The government has serious questions to answer about its promotion of British security products to countries like Egypt and Saudi Arabia, which are engaged in the sweeping use of surveillance, torture and the death penalty.
"It's staggering that, in encouraging British companies to hobnob with the likes of the Saudi defence ministry, UKTI has not assessed the risks involved. Economic growth and human rights must go hand in hand – otherwise we risk British complicity in the worst abuses."