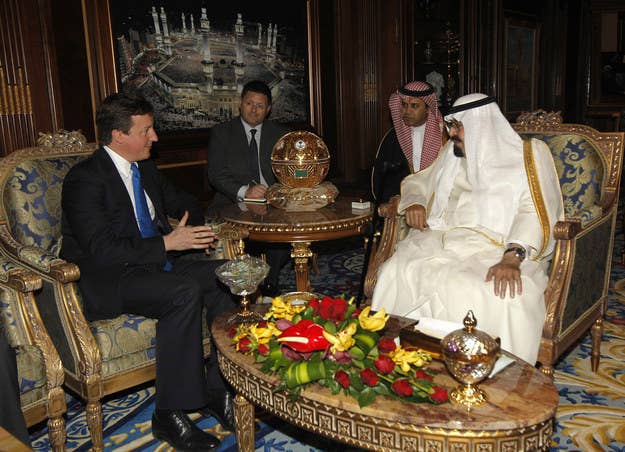 British firms are believed to have received government funding to market surveillance equipment to Saudi Arabia and other repressive regimes at a security fair taking place in Dubai this week.
Amid growing international condemnation of Saudi Arabia's human rights record, particularly its use of the death penalty, dozens of British firms that sell surveillance equipment are attending Intersec, which describes itself as the "world's leading trade fair for Security, Safety, and Fire Protection". It is understood some of the companies will have received grants to do so under the UK government's Tradeshow Access Programme (TAP), which funds companies that wish to attend events overseas.
The government offers these grants on the condition that "emerging and high-growth markets" are covered – among them Saudi Arabia, China, and Egypt. Intersec is listed on the TAP website as one of its "supported events".
Intersec's promotional literature notes that security is a "fast-growing industry in the region!", and that "UAE, Kuwait, Saudi Arabia and China are the fastest growing homeland security and public safety markets in the world".
Most of the British firms attending the event offer kit that could be used by police and prisons – IndigoVision, for example, offers extremely powerful security cameras. In 2009 the company installed a new video surveillance system for the Iranian government just a few days before campaigners claimed prominent activists had been arrested. Other items potentially on offer at the fair include control room equipment for surveillance systems, networked databases for surveillance, and electric locking systems.
The event is taking place as the UK government faces calls to stop selling arms and other security equipment to Saudi Arabia.
There was worldwide outrage after the execution on 2 January of prominent Shiite cleric Nimr Baqer al-Nimr and 46 other individuals accused of terrorism – the killings sparked an international diplomatic crisis and were condemned by the British Foreign Office.

Three men who were juveniles when arrested are currently awaiting execution – Ali al-Nimr, Abdullah al-Zaher, and Dawoud al-Marhoon. Campaigners say they confessed only under torture to charges including taking part in anti-government protests.
BuzzFeed News has seen correspondence between the business secretary, Sajid Javid, and the human rights campaign group Reprieve in which he defends British firms using the event to market their products to Saudi Arabia.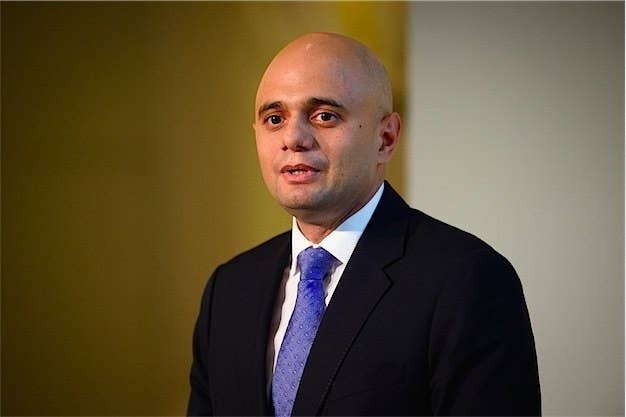 In its letter to Javid, Reprieve wrote: "Through the TAP, the UK is encouraging British firms to sell security-sector products, such as surveillance systems, to governments who are known to make keen use of such products to target activists and others – sometimes alongside sweeping use of the death penalty in relation to activism."
The charity added that Javid would "agree that it would be deeply worrying if British firms were complicit in these types of abuses – and that the UK should not seek to gain from these countries' repressive policies".
In his response, Javid wrote: "Companies using TAP will be bound by UK law and the conditions of the Trade Association they are applying through."
He added: "We want to support the legitimate security needs of governments. We also want to prevent UK exports being used for internal repression. The UK Government continues to have concerns about human rights, which is why we apply rigorous standards in assessing export licence applications and the situation in the countries you have identified is closely monitored."
Among other arguments, he also referred the campaigners to Article 51 of the UN Charter, which gives nations the right to protect their people.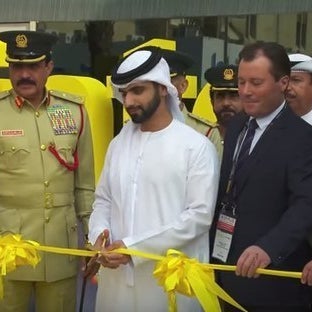 The opening of the 2016 Intersec conference.
The extent of British arms sales – £5.6 billion since David Cameron came to power – to Saudi Arabia appears at odds with other government statements regarding human rights and the kingdom, and has even been described by a cross-party parliamentary committee as "an inherent conflict".
Government documents written shortly after the Arab Spring were leaked last year, revealing that Saudi Arabia became a "priority market" in the eyes of the government's UK Trade and Investment department (UKTI) as British businesses sought to take advantage of instability in the region.

Also present at the conference this week are the Dubai police service, seen here with the UK consul general to Dubai, Paul Fox.

The police force has been the subject of repeated accusations from human rights groups and individuals over the systematic use of torture. In 2013 three British men claimed they were beaten with electric cattle prods by officers from the force after being wrongly accused of dealing drugs. Only a few months ago a Canadian businessman said that he was arbitrarily detained and tortured by the force for months.

Maya Foa, head of the death penalty team at Reprieve, told BuzzFeed News: "UKTI appears intent on cashing in on a boom in security spending by governments like the UAE, Saudi Arabia, and Egypt – all of whom are engaged in unprecedented levels of repression, including torture and the use of the death penalty against dissenters.

"By incentivising British businesses to market security products to bodies like the Saudi justice ministry and the Dubai police, the government is at risk of encouraging complicity with terrible abuses. At a time when the UK has ditched its anti–death penalty strategy, and signed secret agreements with Saudi Arabia, ministers must explain whether they are committed to promoting human rights abroad – or the opposite."
A spokesperson for UKTI said: "The UK operates one of the most rigorous and transparent export control regimes in the world with each licence application assessed on a case-by-case basis, taking account of all relevant information, to ensure compliance with our legal obligations. No licence is issued if it does not meet these requirements."