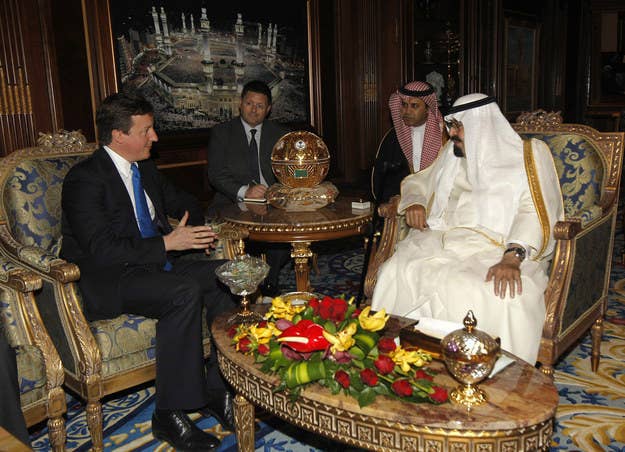 The British government's claim in an official memorandum that the Saudi Arabia-led coalition is not bombing civilian targets in Yemen has been called into question by leading campaign groups.
The memo, submitted by the Foreign Office to the UK arms export control select committee and published on its website on Wednesday, says the "coalition is not targeting civilians" and adds: "Saudi Arabian processes and procedures have been put in place to ensure respect for the principles of International Humanitarian Law."
However, Campaign Against Arms Trade and Amnesty International have both called the evidence in the document into question, pointing out significant omissions in terms of the facts it outlines and arguing that it is too reliant on the kingdom investigating itself. Britain has sold over £5.6 billion of military licences to Saudi Arabia since David Cameron came to power.
Oliver Sprague, Amnesty's UK arms programme director, said: "We completely dispute that the government has done anything near the sufficient level of scrutiny to ensure that the arms they are flogging to Saudi Arabia are not being used to kill and injure thousands of civilians in Yemen. No memo in the world can get them off the hook."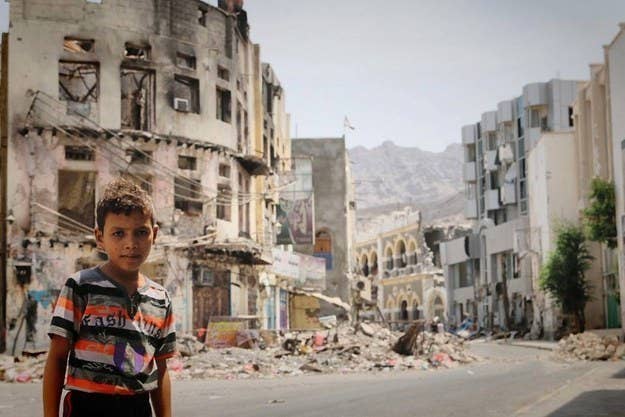 Campaigners say the memo downplays the severity of certain incidents. It says: "On 15 March 2016, the Coalition committed to investigating an attack on the marketplace in Mastaba, Haijah province," but does not mention that this attack killed over 100 people.
It also describes how Saudi Arabia has investigated its own "incidents of concern", including an airstrike on a "Médecins Sans Frontières (MSF) health facility in Sa'ada Province on 25 October 2015, as reported in a Saudi press conference of 31 January 2016", but does not mention that MSF has said it gave the Saudi-led coalition GPS coordinates of its hospitals in southern Yemen ahead of the strikes, or that three of its centres have now been hit.
It also says the British government has allowed arms exports, but does not mention its role in promoting arms exports directly through its involvement in arms fairs and trade visits. Campaigners have questioned how effectively such an active participant in the trade can also effectively regulate it.
The memo goes on: "We have also been briefed on the findings of several preliminary investigations conducted by the Saudi Government. These investigations are considered to indicate preparedness on the part of Saudi Arabia to learn lessons from incidents of concern, including specifically those in which civilian casualties occurred."
However, it does not mention that the majority of people killed in the conflict have been killed by airstrikes. The UN High Commissioner for Human Rights, Zeid Ra'ad Al Hussein, has said: "Looking at the figures, it would seem that the Coalition is responsible for twice as many civilian casualties as all other forces put together, virtually all as a result of airstrikes."
Andrew Smith of Campaign Against Arms Trade said: "Thousands have been killed and vital infrastructure has been destroyed, but the only voice Whitehall is listening to is that of the Saudi dictatorship when it gives its tainted and inevitable assurances that everything is fine. This is a regime that has shown time and again that it has nothing but contempt for human rights."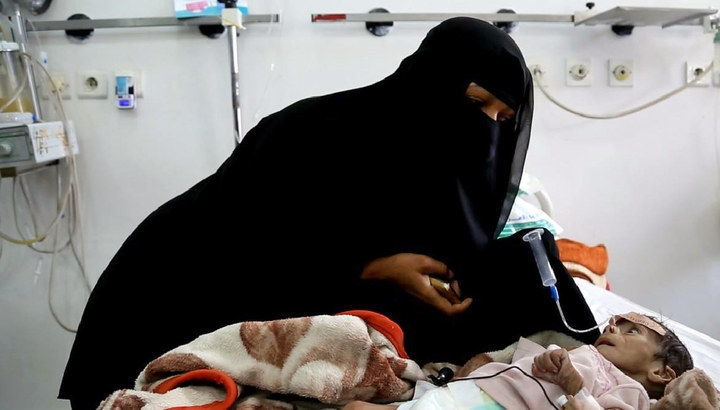 Campaigners have also raised questions about the memo's portrayal of Britain's attempts to reform human rights in Saudi Arabia, suggesting it overstates how successful these overtures have been.
The memo says: "Saudi Arabia remains a Foreign and Commonwealth Office priority country, not only because of the application of the death penalty, but because of restricted access to justice, women's rights, and restrictions on freedom of expression, freedom of assembly and freedom of religion or belief."
And it goes on: "The UK's close relationship with Saudi Arabia means that we can have discreet but frank conversations about our human rights concerns and believe this to be a more effective way of promoting positive change. "
But it does not mention that the kingdom was the only major death penalty state to be excluded from the Foreign Office anti–death penalty strategy document last year, nor that last year saw Saudi Arabia's highest toll of executions in 25 years, and that the figure is set to increase further this year, with 82 people killed in the last four months alone.
The memo says: "We regularly raise the importance of compliance with International Humanitarian Law with the Saudi Government and other members of the military coalition," but does not offer an explanation for why this point is regularly raised. In spite of all these concerns, the document claims Britain runs "one of the most robust arms export control regimes" in the world – a line it has stuck to for some time.
Smith said: "No matter what atrocities the Saudi autocracy has committed, whether against its own population or that of Yemen, it has always been able to rely on the unbending support of successive UK governments."
The Saudi-UK relationship has had devastating consequences for the people of Saudi Arabia, who have had to live under one of the most brutal and authoritarian regimes in the world. For the last year that impact has also been felt in Yemen, where UK bombs and UK fighter jets have exacerbated the humanitarian catastrophe.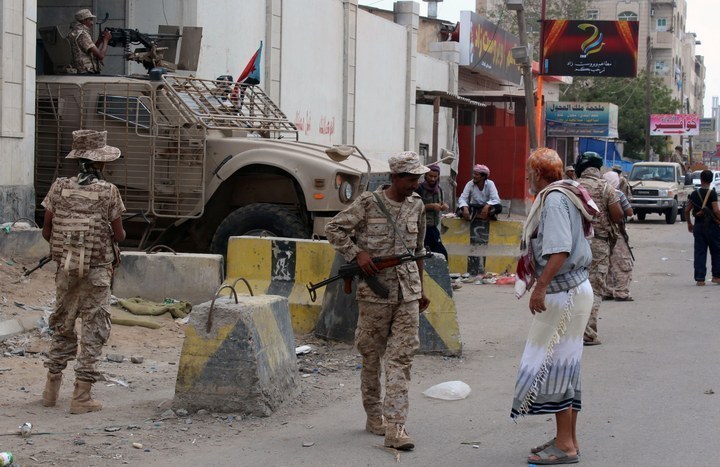 On Wednesday, Phillipe Sands QC of Matrix Chambers told the UK arms export control select committee committee that the government must challenge Saudi Arabia over whether it is using UK-supplied weapons to breach international humanitarian law.
Sprague told BuzzFeed News: "The UK's arms laws are specifically written to prevent arms sales from contributing to such terrible suffering and to stop weapons flows that risk contributing before those atrocities take place.
"It's no wonder that the considered opinion of Professor Philippe Sands, one of the UK's top legal minds, is that our government is breaking the law.
"Instead of properly fulfilling its duty to investigate how weapons are being used the UK government's focus has been solely on the profit column, with £1.3 billion worth of weaponry sold to Saudi in just six months."
A Foreign Office spokesperson said the Ministry of Defence was "monitoring incidents of alleged IHL violations", and that it considered "a range of information from government sources, foreign governments, the media and international non-governmental organisations".
They went on: "In carrying out its analysis the MoD has access to a wide range of information to which other organisations do not, including coalition operational reporting data and UK defence intelligence reports."

They added: "The UK government takes its arms export responsibilities very seriously and operates one of the most robust arms export control regimes in the world."
They concluded: "All export licence applications are assessed on a case-by-case basis against the Consolidated EU and National Arms Export Licensing Criteria, taking account of all relevant factors at the time of the application. The Government is satisfied that extant licences for Saudi Arabia are compliant with this export licensing criteria."