Bolton's Muslim Community Has Raised £30,000 In Alan Henning's Memory
The town's council of mosques put out a statement contrasting the joy of Eid with the suffering of the murdered aid worker's family.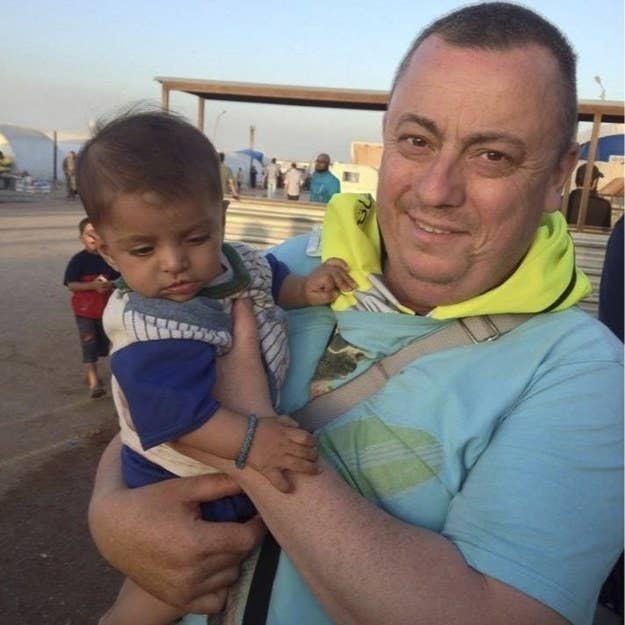 Twelve hundred members of Bolton's Muslim community have raised £30,000 in memory of murdered aid worker Alan Henning, The Bolton News reported.
Henning, a 47-year-old taxi driver from Eccles in Salford, was kidnapped late last year in Ad Dana while travelling in an aid convoy. The kidnapping was only made public nine months later, shortly before he was murdered by ISIS.
The BBC reported:
[Henning's] colleagues were people he had got to know through his work as a taxi driver, and he had already travelled on three convoys before the one on which he was kidnapped.

Prior to travelling to Syria for the fourth time, he told BBC News he was not a Muslim himself, but that visiting a refugee camp had changed his life and he had felt compelled to return.
We would now like to support the funds set up to help provide financial support for Alan's family and other ongoing projects to benefit those in need to ensure his legacy continue.The Muslim community around the world celebrated Eid with their loved ones recently. But, for one family they were without their loved one, Alan Henning, a hero, who voluntarily went to Syria to assist those in need. Those in Bolton who knew him will remember him as a tireless and selfless humanitarian aid worker. It is quite clear that the people responsible for the killing of Alan have no regard for Islam, or for the Muslims around the world who pleaded for his life and safe return. [continues

here

]
Last month, the Bolton Council of Mosques held a prayer vigil for Henning.
Henning's brother has called on the prime minister to send troops to hunt those responsible for his beheading.