Are These The Social Media Accounts Of The "Primark Jihadist"?
Muhammad Hamidur Rahman appears to have left a considerable internet footprint before he died.
Yesterday we learned that Muhammad Hamidur Rahman, 25, was killed a fortnight ago in Syria.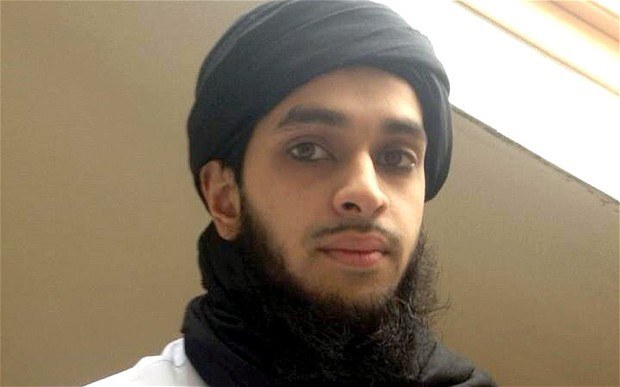 His father, Abdul Hannan, 52, an Indian restaurant worker, said the family received a text message from a friend of Rahman in Syria who informed them that their son was dead. The latest killing brings the death toll of British jihadists in Syria to 19, according to terrorism experts at the International Centre for the Study of Radicalisation (ICSR) at King's College, London, which monitors the war in Syria. Rahman is the second British jihadist from Portsmouth to die in Syria.
It appears that Rahman used many social networks and messaging apps while in Syria including Twitter, Kik, WhatsApp and Skype. This Ask.fm account remains active.
On the account, he talks about his feelings towards his family.

We learn that six months ago, he was almost killed in another shoot-out.
He's stoic about the threat he faces.

If proved real, the account gives a clear insight into his mindset as he fought on behalf of IS.
He gives his views on the morality of suicide bombing, and says that IS "will not force you to fight", won't require you to bring money, and describes the varied backgrounds of those fighting alongside him.
In this post he angrily refutes a claim that women are told to stay inside by IS.

He receives a number of questions about why IS isn't helping Palestine. He replies that he doesn't see its current opponents as being other Muslims.
He also explains why IS and the Free Syrian Army are fighting.

In other posts he addresses critical questions about IS from Muslims, receives a number of pleas from other "brothers" who wish to enter the country, gets requests for relationship advice, and receives a lot of marriage proposals. He directs the latter — and questions about Jihadist websites — to his Kik account.
There are also a number of lighter moments on the account.
He describes himself as an Arsenal fan, and links to this Twitter account (he says his first account was suspended), which includes pictures of food and a pool table.
He uses the "war name" Britani. On his Ask.fm account he says this is "to let the brothers back in the uk know that there are British brothers here which will encourage them to come and join the ranks".
BuzzFeed has not been able to independently confirm that these are Rahman's accounts. It has reached out to Ask.fm and Twitter for further verification.
A spokesman for Twitter has said the company does not comment on individual accounts, for privacy and security reasons. Here is its policy on deceased users.
We do not know where Rahman died.
But the Daily Mail reports: "Shiraz Maher, a terrorism expert at the ICSR, said he spoke to Rahman on social media a month ago, when he said he was in the northern Syria city of Deir Zour, which is a stronghold for IS."
It quotes Maher, who says: "From speaking to him, I got the sense that he was a man who wanted to become a martyr. He was a man of conviction."