Anti-War Protesters Detained In Red Square
Several hundred protesters took to the centre of Moscow and were immediately confronted by state police.
Around 300 anti-war protesters took to the streets of Moscow in the last few hours.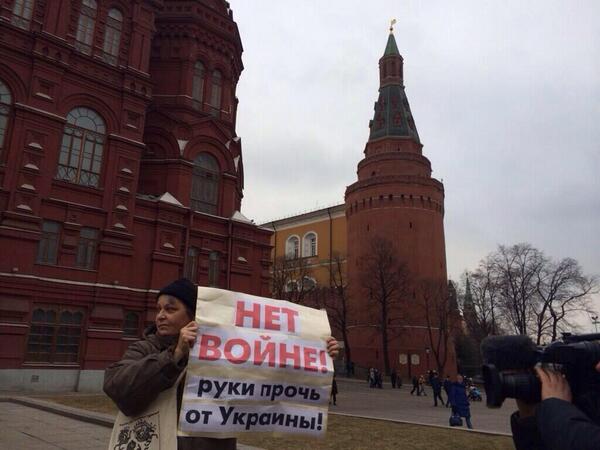 They were protesting Russia's build up of forces in the Crimea.
The action has lead to a full military mobilisation by Ukraine, with acting President Olexander Turchynov ordering the closure of airspace to all non-civilian aircraft. US President Barack Obama described Russia's troop deployments as a "violation of Ukrainian sovereignty".
People held posters saying "No to war", while some also held Ukrainian flags and ribbons in the national colors of yellow and light blue.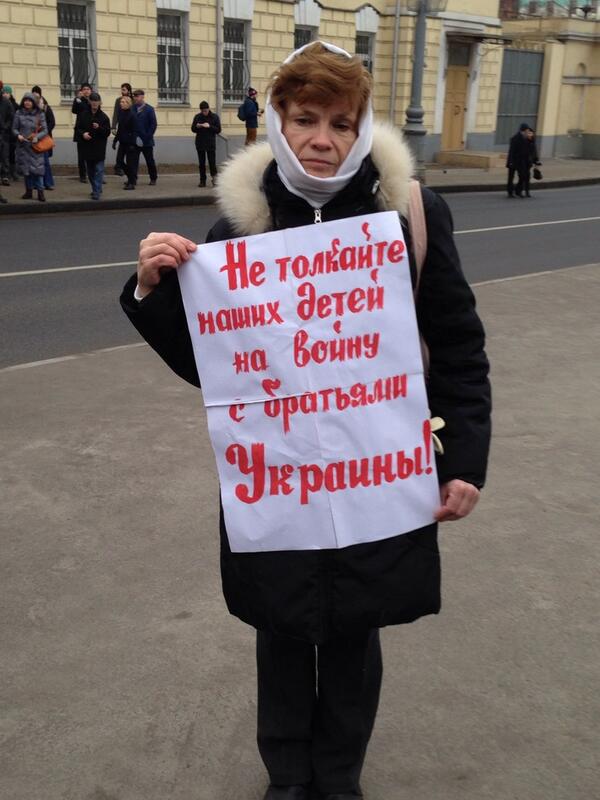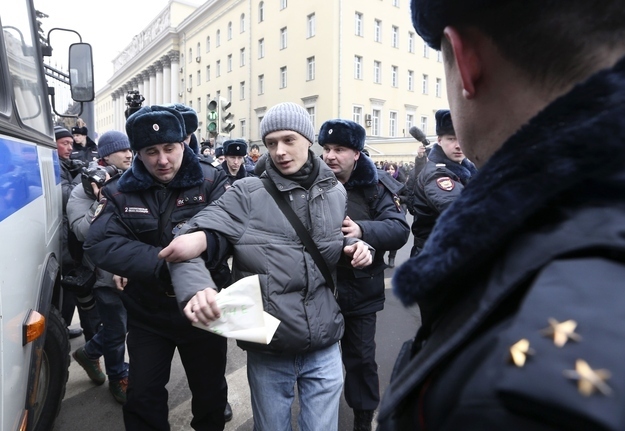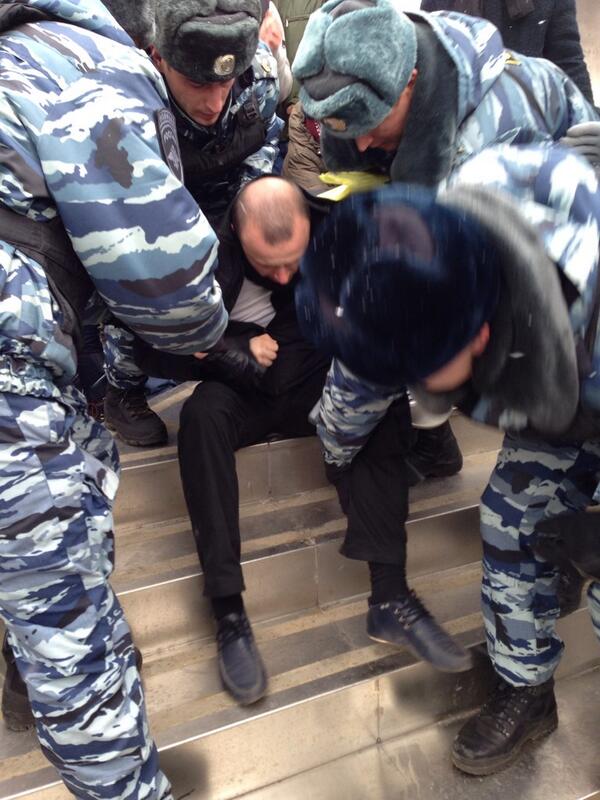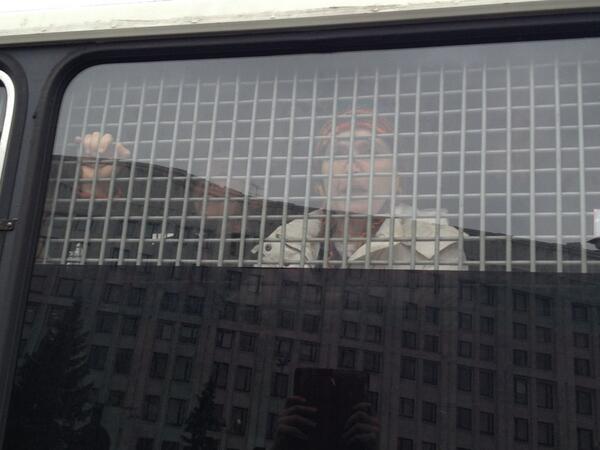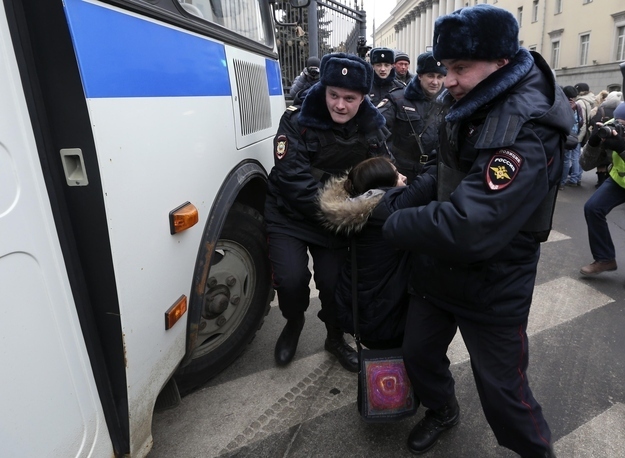 This protester was arrested as he held up a blank piece of paper.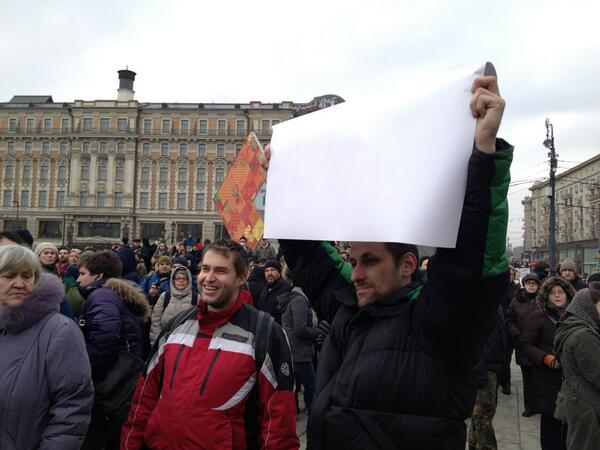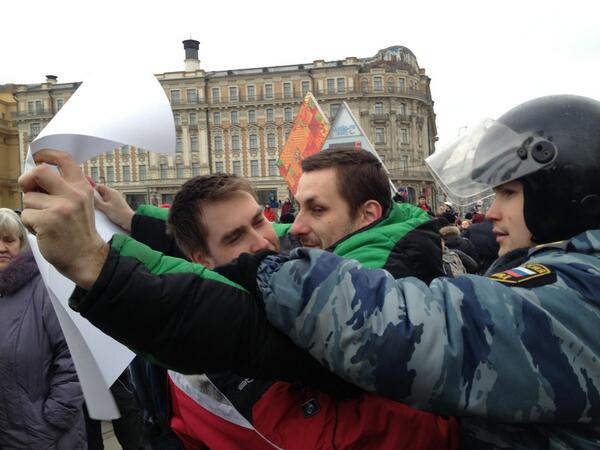 While anti-war protesters were arrested, Russian authorities have agreed to allow a rally Sunday afternoon in support of Putin's policies of intervention in Ukraine.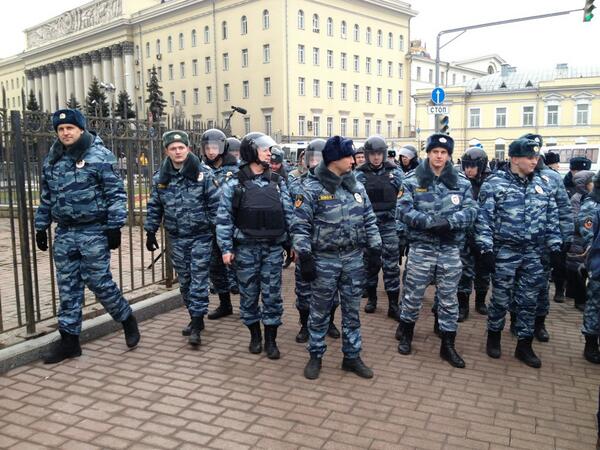 An invitation to the rally posted on the pro-Kremlin United Russia party page said that many in Ukraine were, "faced with persecution and violence because they speak Russian and are friendly toward Russia."